Rock n Roll Weddings – A few months back I created some hard rock / heavy metal themed wedding invitations for some hard rock music lovers. You can see more of those wedding invitations by clicking here – rock concert wedding invitations and here – heavy metal wedding invitations.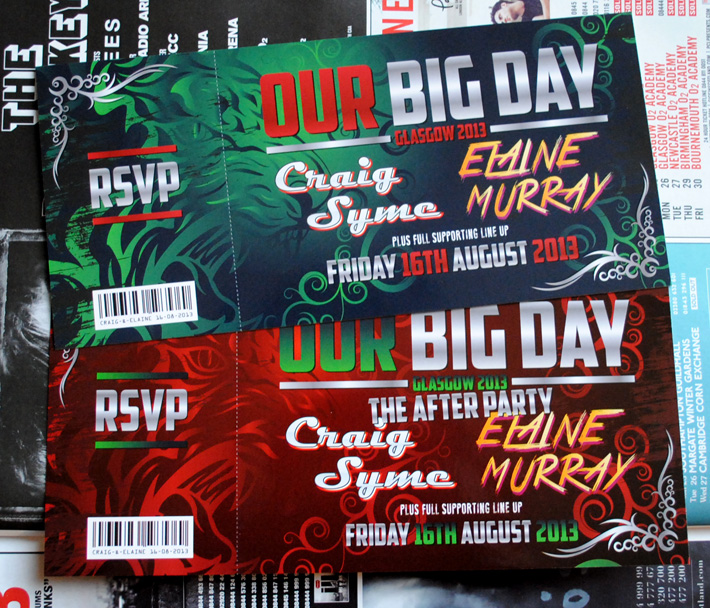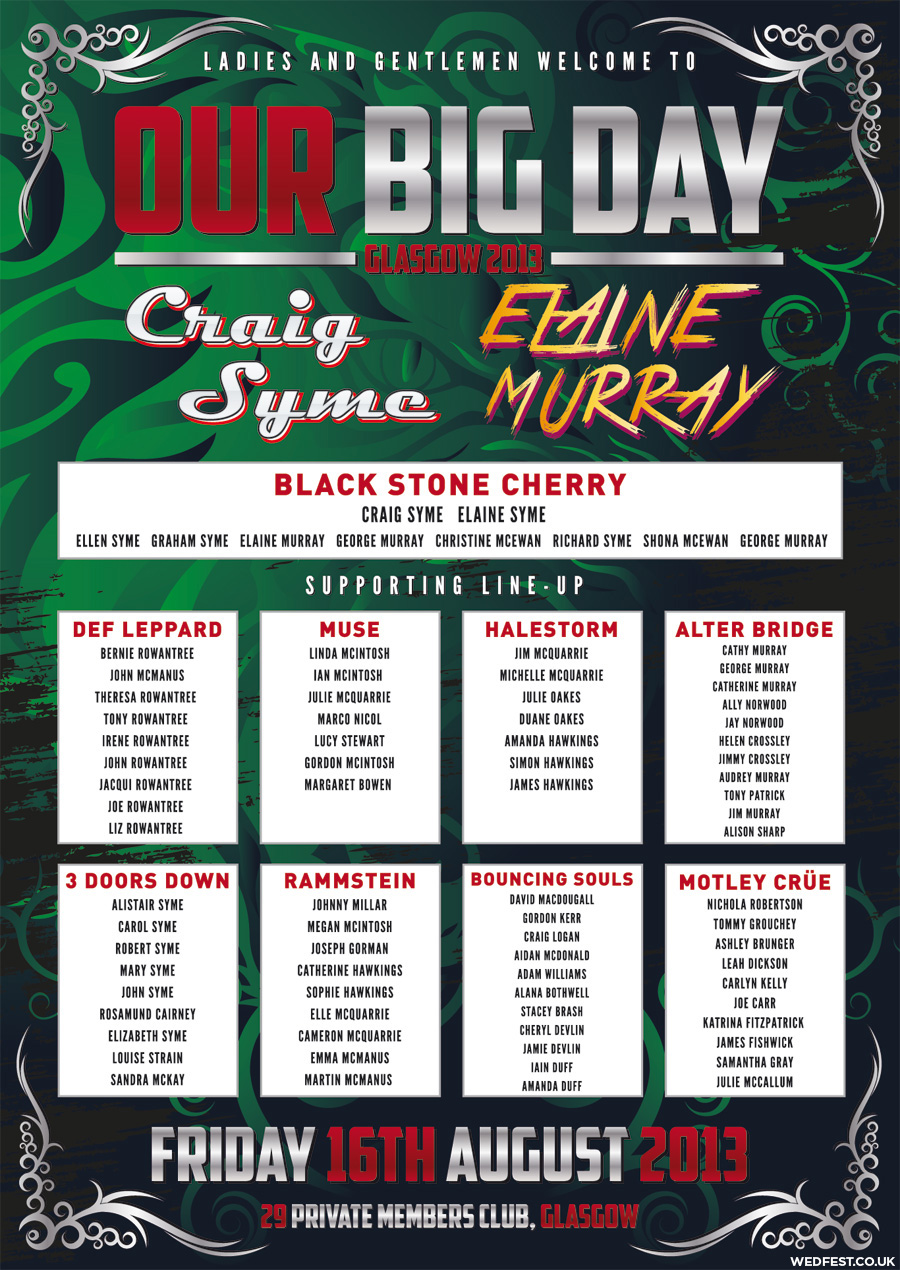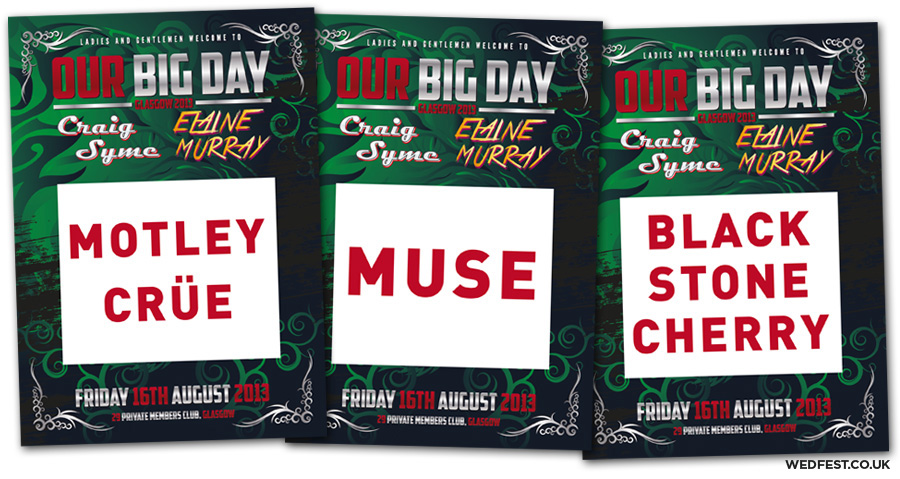 For these couples I also designed wedding table and seating plans and wedding table cards for the table centres. One couple chose to name their wedding tables after their favourite hard rock music festivals while the other couple named theirs after their favourite bands. Both wedding seating plan and table card designs can be seen on this page.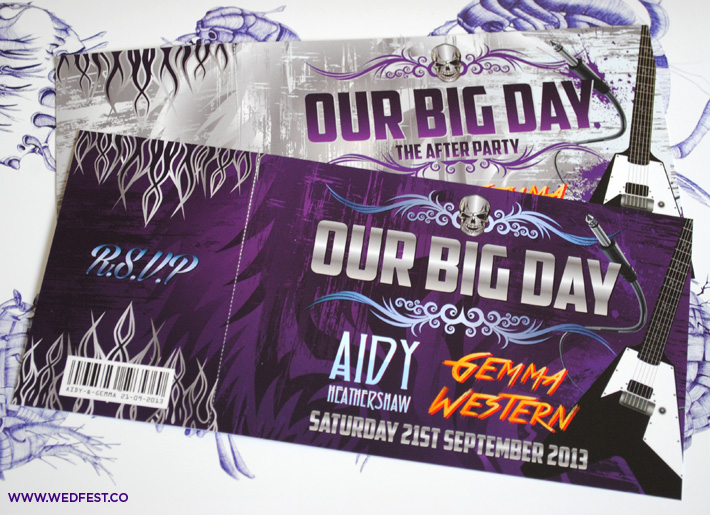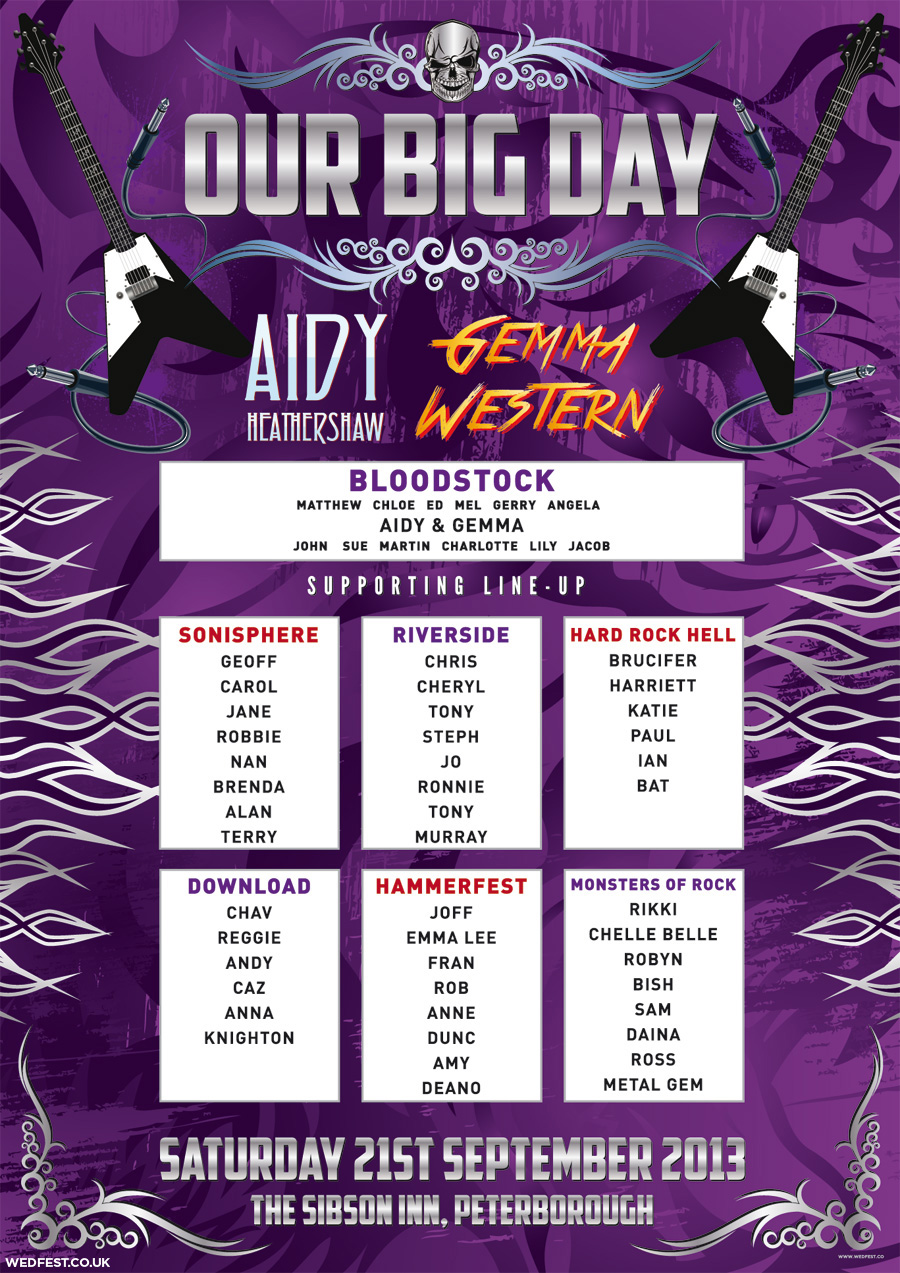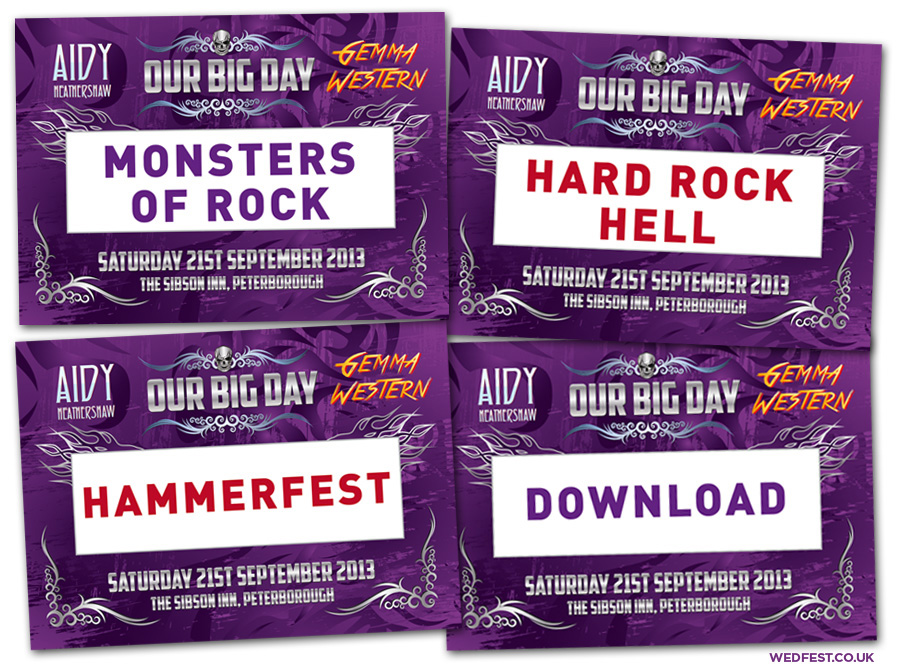 I have been recently working on some awesome new rock n roll wedding invitation designs and I am looking forward to showcasing those designs soon, but for now here is a teeny weeny sneak peek…not much but they are super awesome!!

if you are having a rock n roll wedding or a hard rock / heavy metal themed wedding or just any type of festival, music or themed wedding and want some more information about wedding stationery please click here to get in touch…
Comments
comments