Heavy Metal / Hard Rock Wedding Invitations – This set of wedding invitations is a set I designed for a couple who are fans of Hard Rock Music and Heavy Metal Music and they wanted to reflect their love of rock music by having heavy metal concert ticket wedding invitations.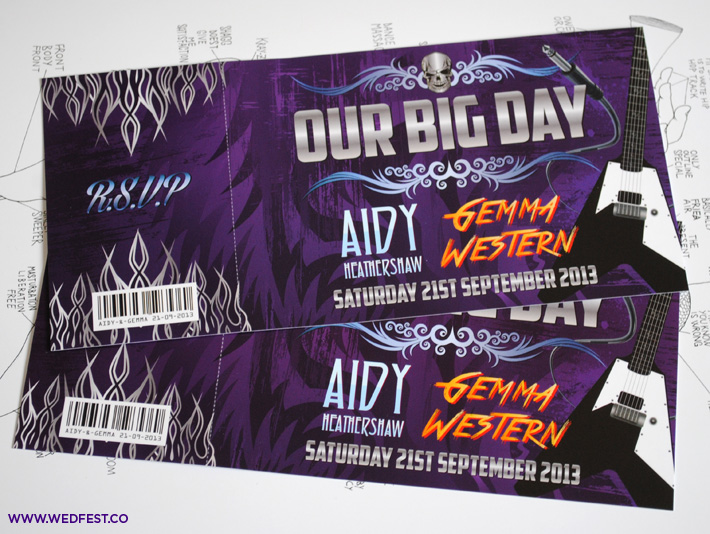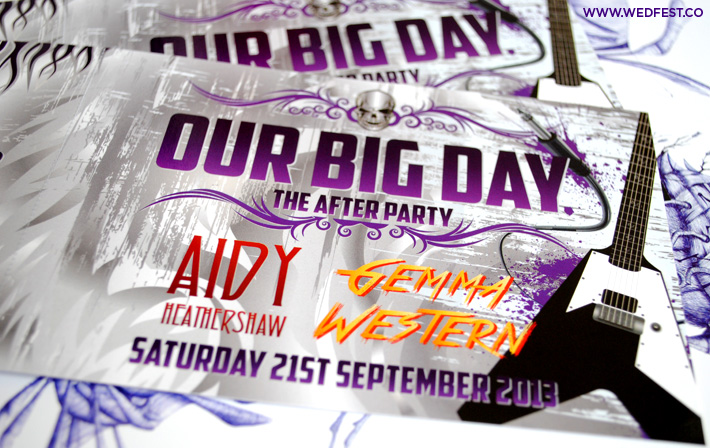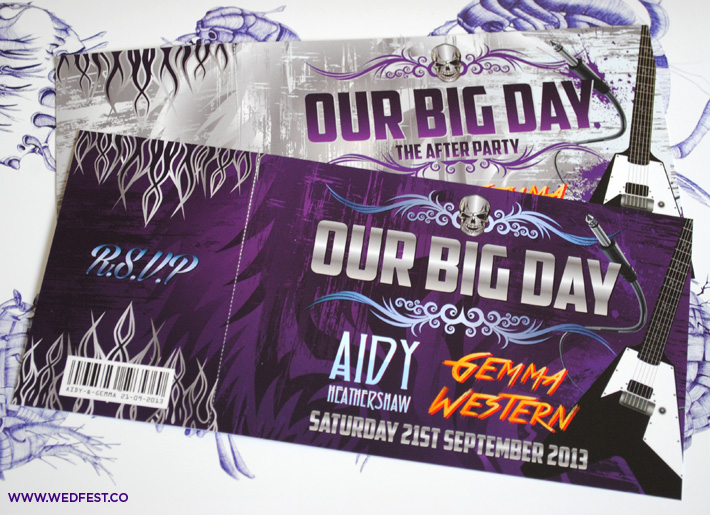 The colours they were having for the wedding were silver and purple which as you can see from the photos worked brilliantly and I used the two main colours to make a contrast between the day and evening invitations.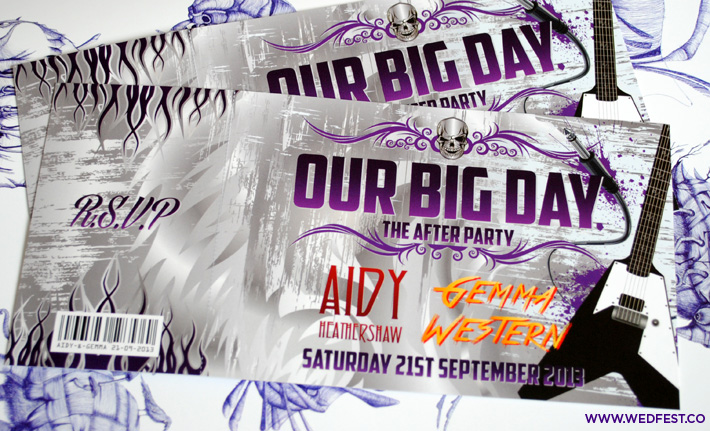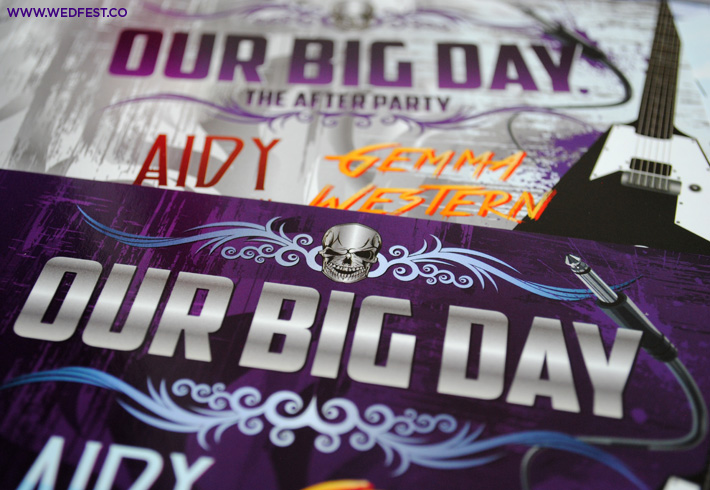 As there was a hard rock / heavy metal theme for the wedding invites I took the couples names and made them into heavy metal band style logo's and put these on the invitations as if they were the headline acts of a rock concert or heavy metal festival. These turned out fantastic and looked amazing when printed.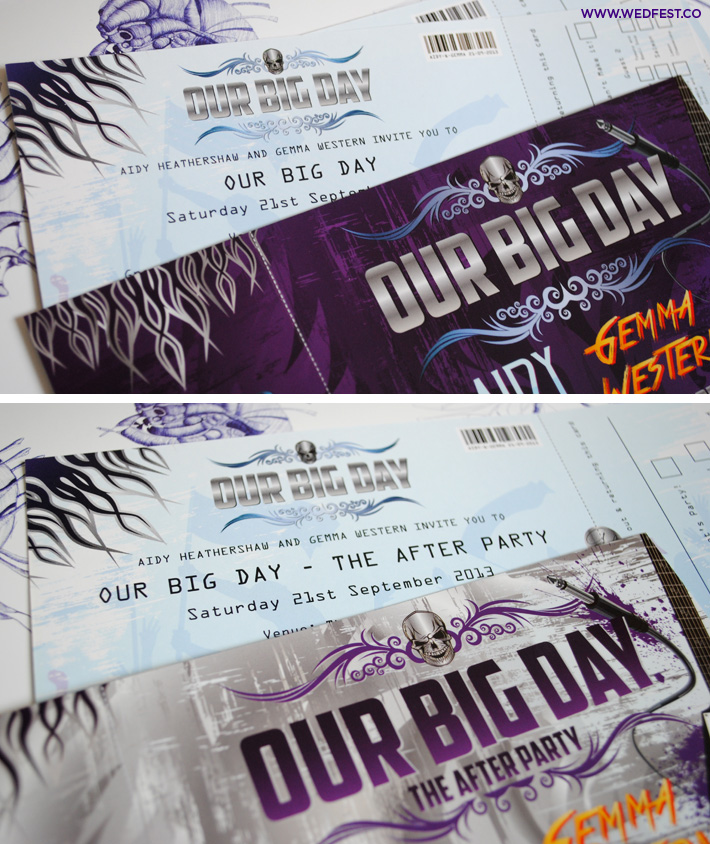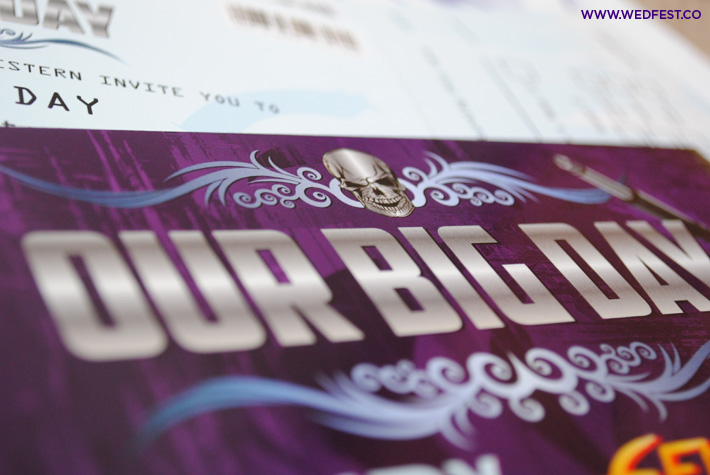 I have also went onto design a heavy metal festival style wedding table plan for this couple which I will post up images of soon…
If you like what you see here and are planning a Hard Rock n Roll Wedding or more of a Heavy Metal themed wedding then please click here to get in touch and see what I can do for you! Rock On!!!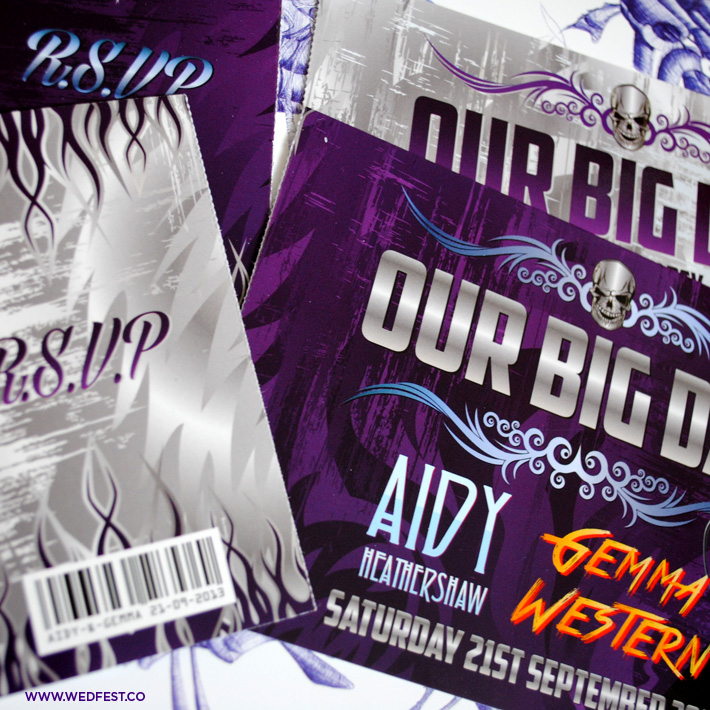 Comments
comments