WEDFEST Festival Wedding Fair – On Sunday just gone by WEDFEST attended our first Wedding Fair at the Fayre in the Square in Ebrington in Derry, Northern Ireland. This was a great chance to take WEDFEST back to Derry (where I am from) and showcase the colourful festival filled wedding stationery we produce here at WEDFEST!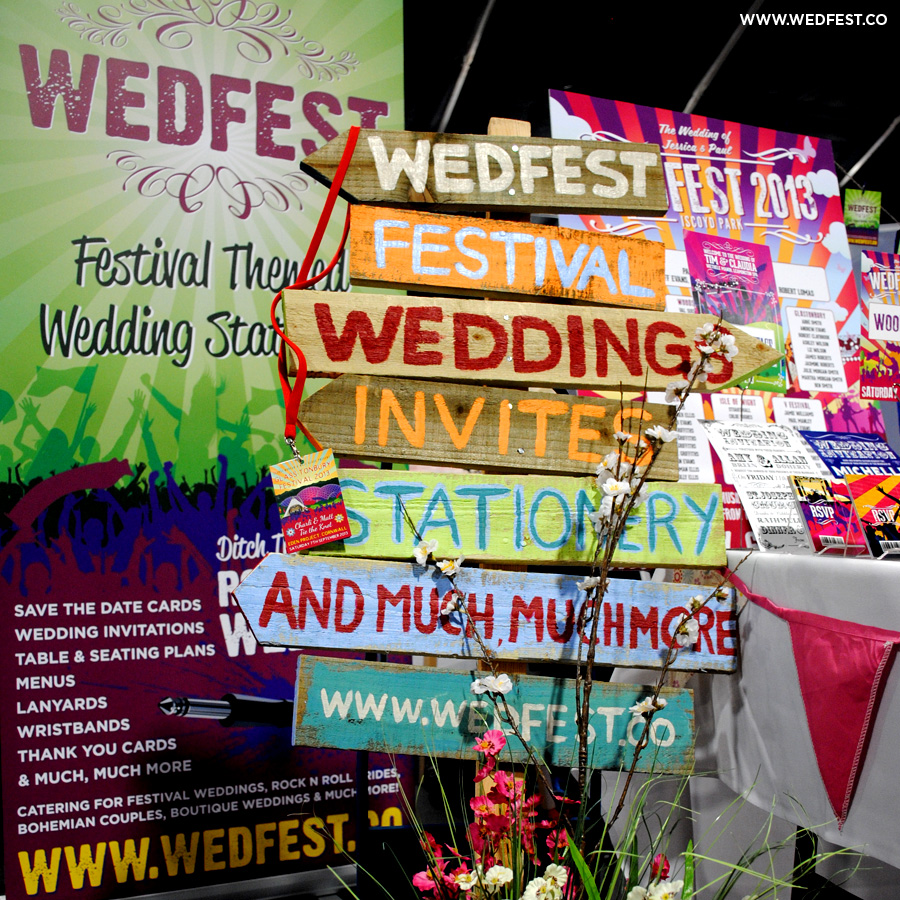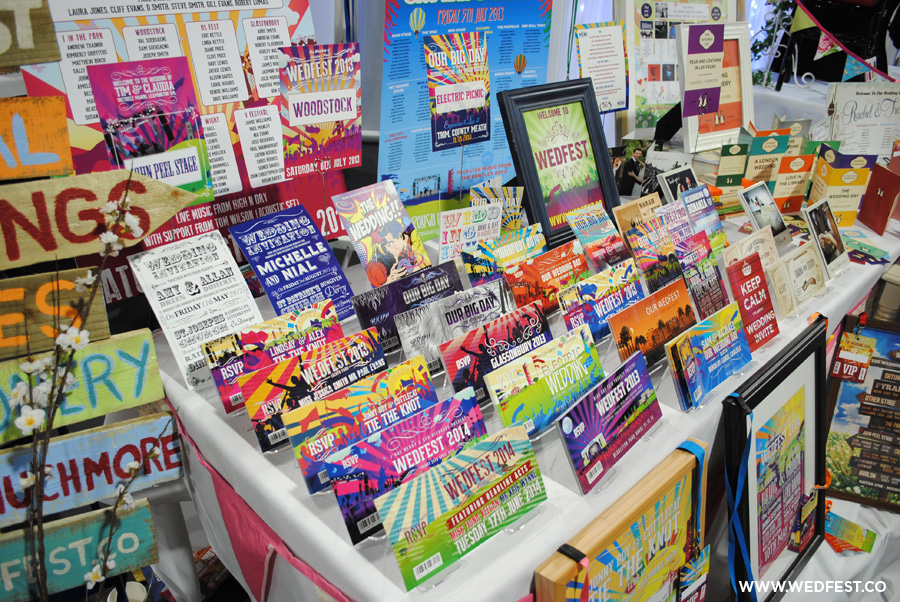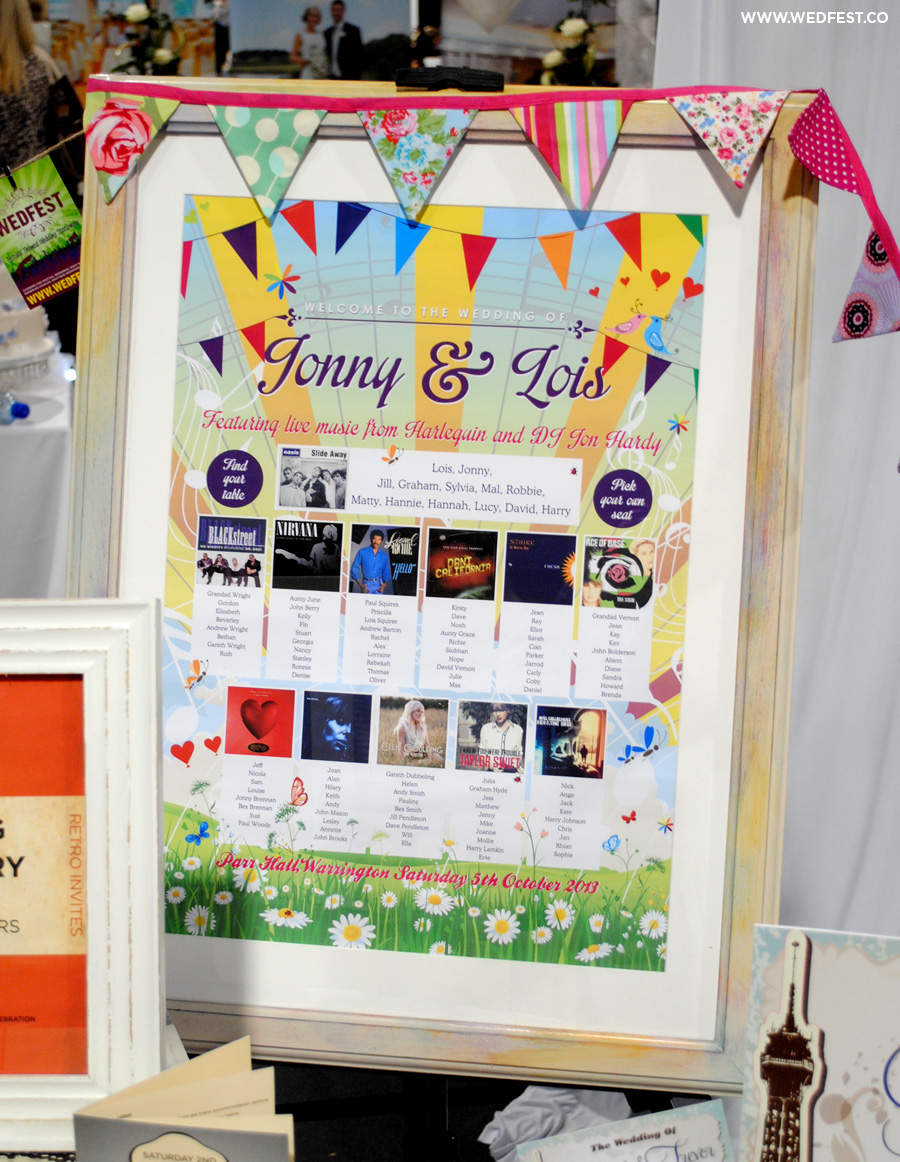 A great day it was to, although it was extremely difficult to pick out what pieces to showcase as there has been hundreds and hundreds of awesome festival inspired designs over the past few years, but judging by the public reaction they liked what they saw, on a few occasions there was a bit of queue to see the stand so that has to be a good thing!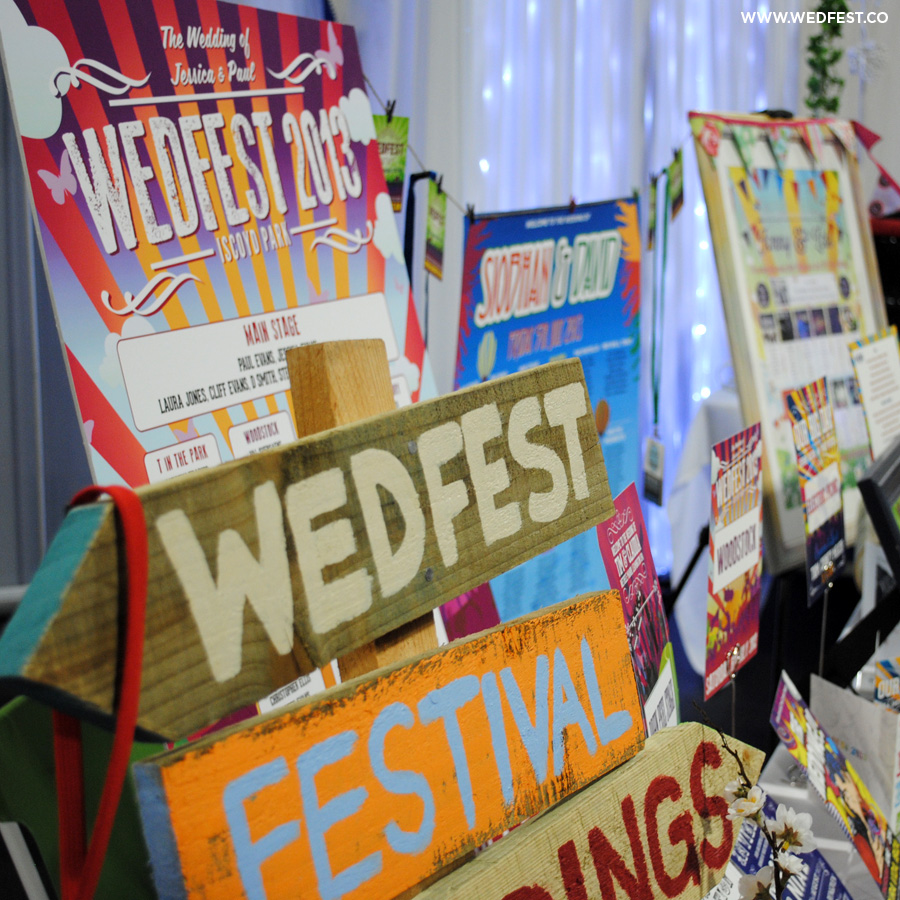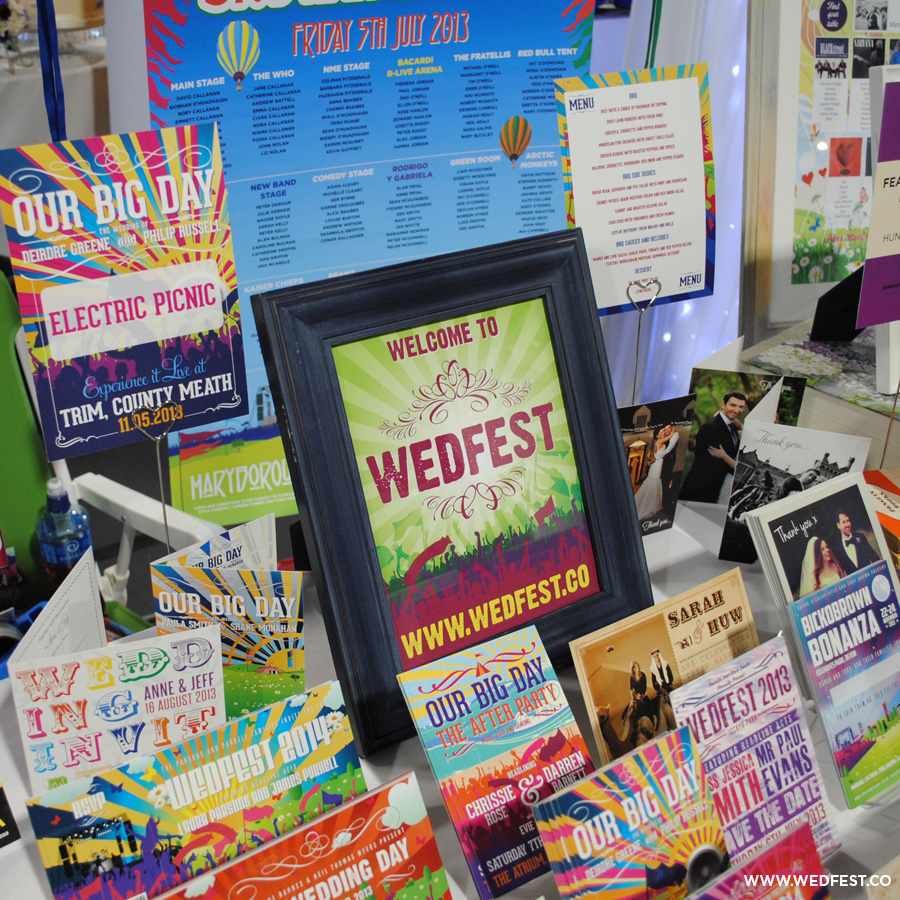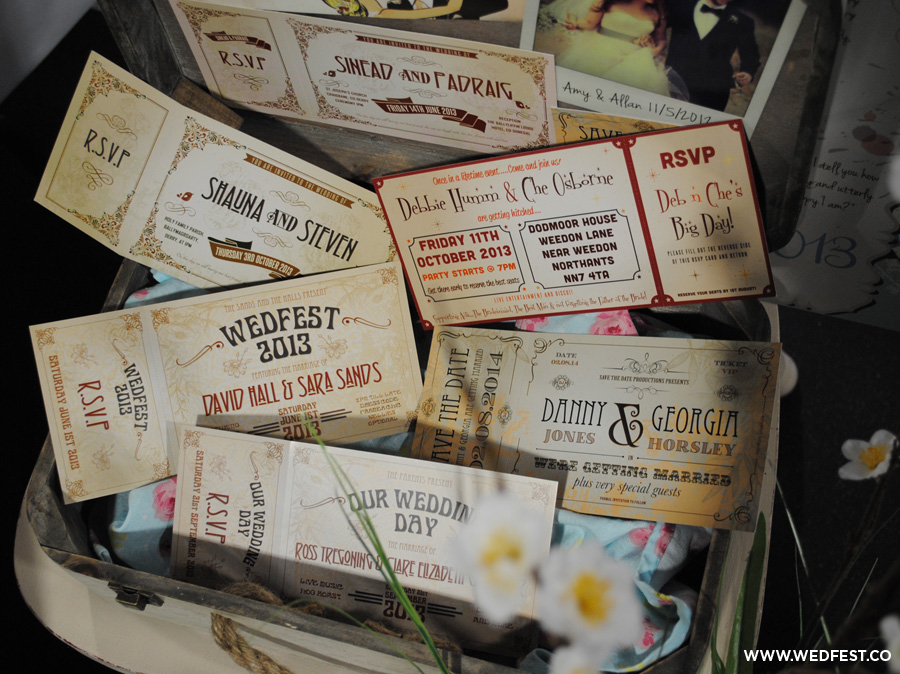 Anyway this post shows a few photos of some of the wedding invitations, wedding table plans, wedding lanyards, and other wedding stationery that was on display, hope you like it!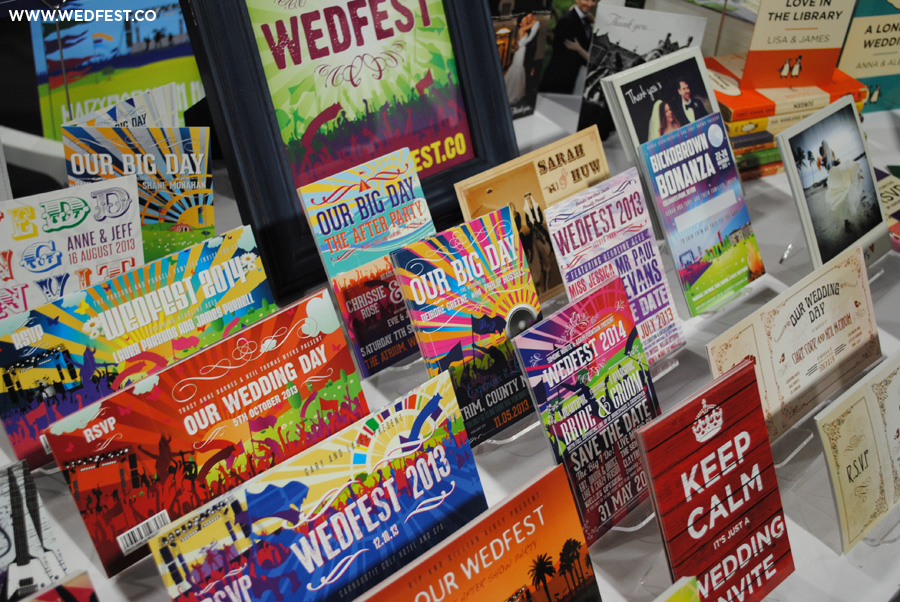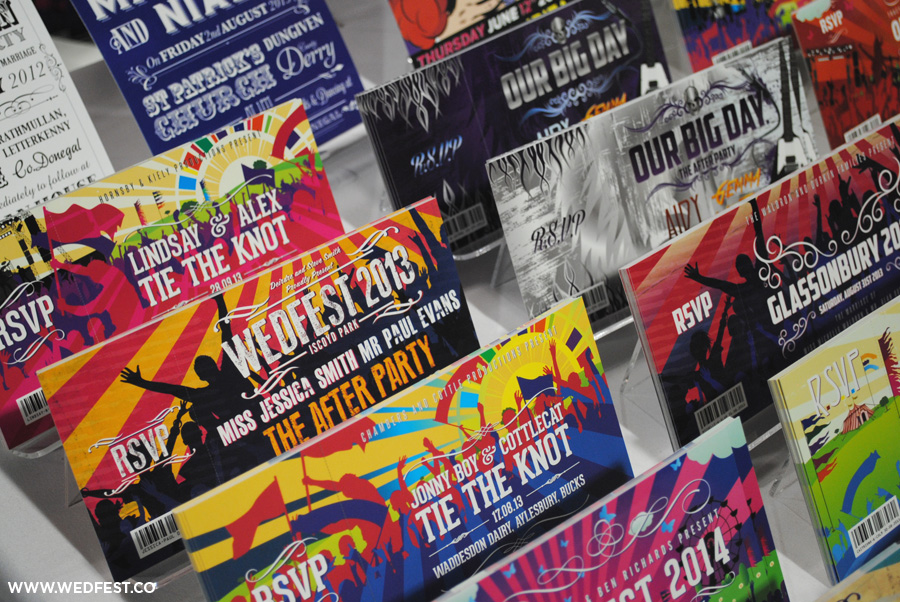 If you are planning a festival wedding or want more information on festival themed wedding stationery click here to get in touch.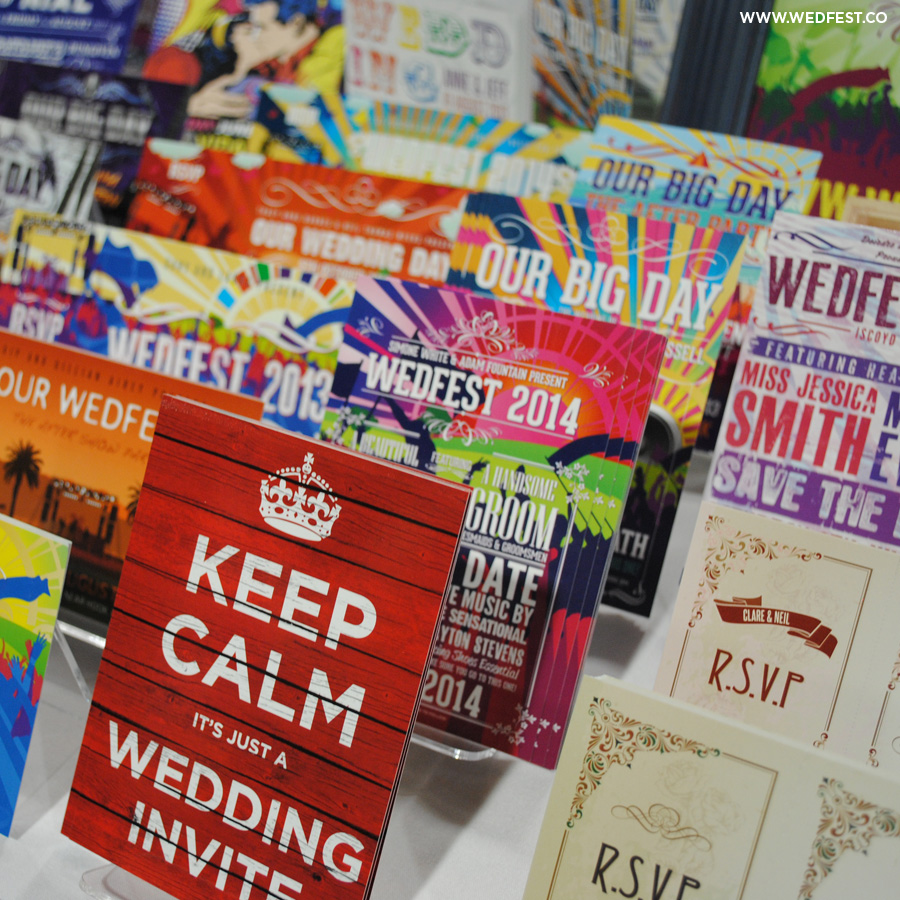 Comments
comments