Vintage Map Wedding Invites – Ok so this isn't exactly festival themed but I thought I would post this set of wedding invites up here anyway as they might appeal to some of you out there who are looking for something different for their wedding stationery but do not necessarily want music, concert of festival themed stationery. This couple contacted me and asked could I design their wedding invitations to feature a map of the world and highlighting their story using the locations around the world.
So using a vintage map design the wedding invites show that the couple met in Vietnam, moved to Africa to live, went to Mexico to get Married and will return to the USA to celebrate with their family and friends. All of the points on the map are connected with a red line showing that their love has nearly crossed the whole world but in fact they are both from the same place in the United States. Love is a funny old f**cker sometimes!!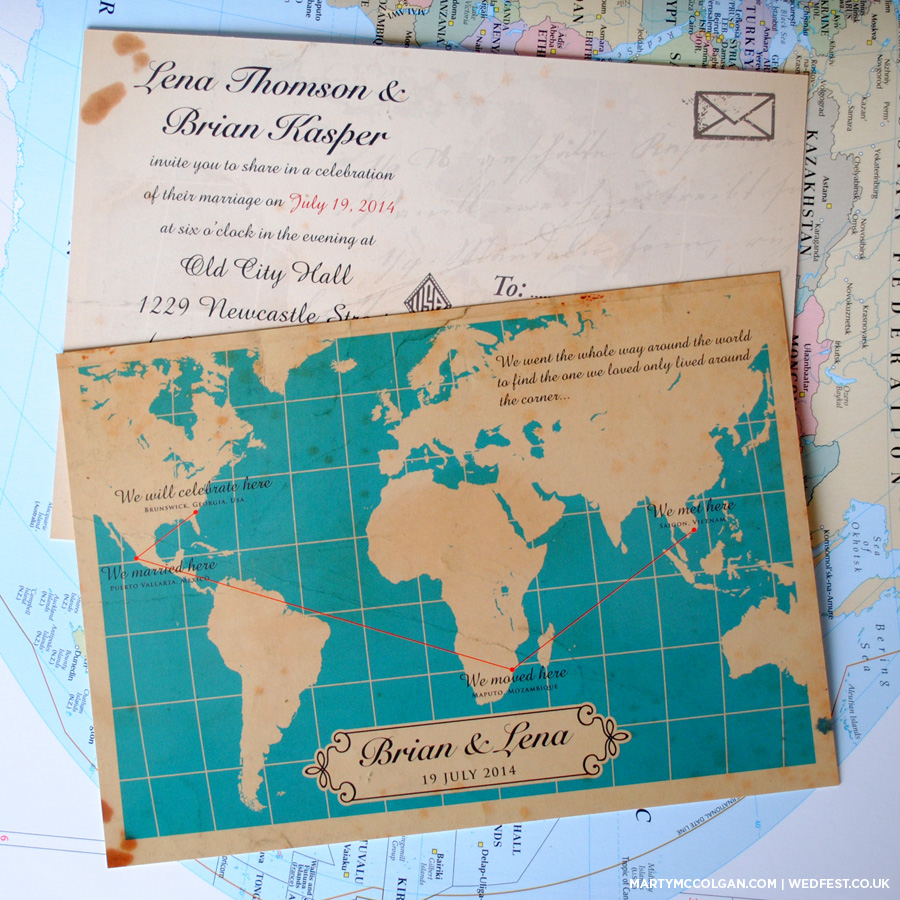 To keep in with the travel theme for the wedding we made the wedding invites as actual postcards with all the details printed on the reverse so all the couple had to do was just write the name and address of the guests on the postcard and pop them in the post, just as you would do with any postcard while you are travelling or holidaying.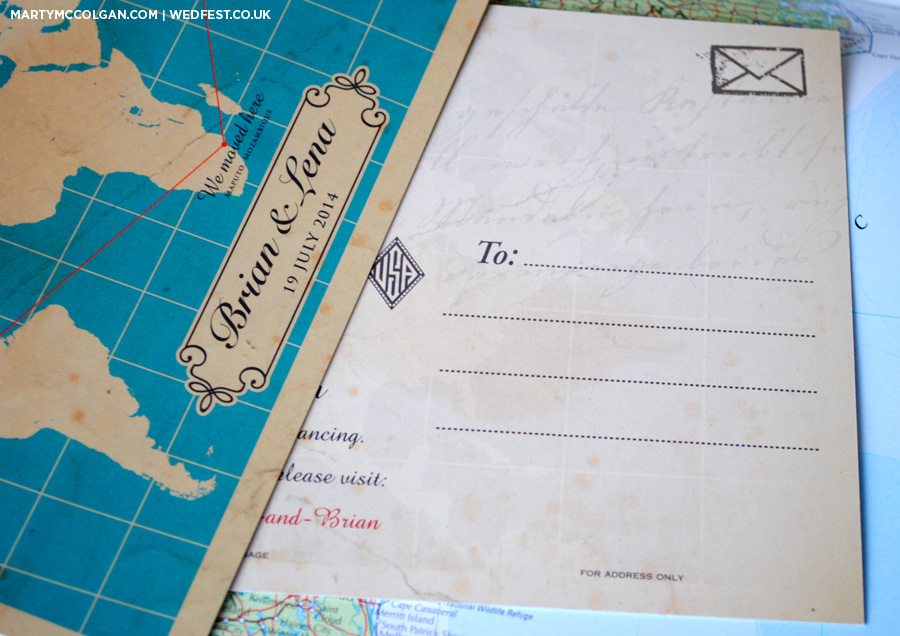 These world map themed wedding invites turned out really great and would be fantastic for any couples who have travelled alot or have lived in many different countries and cities and have a story to tell.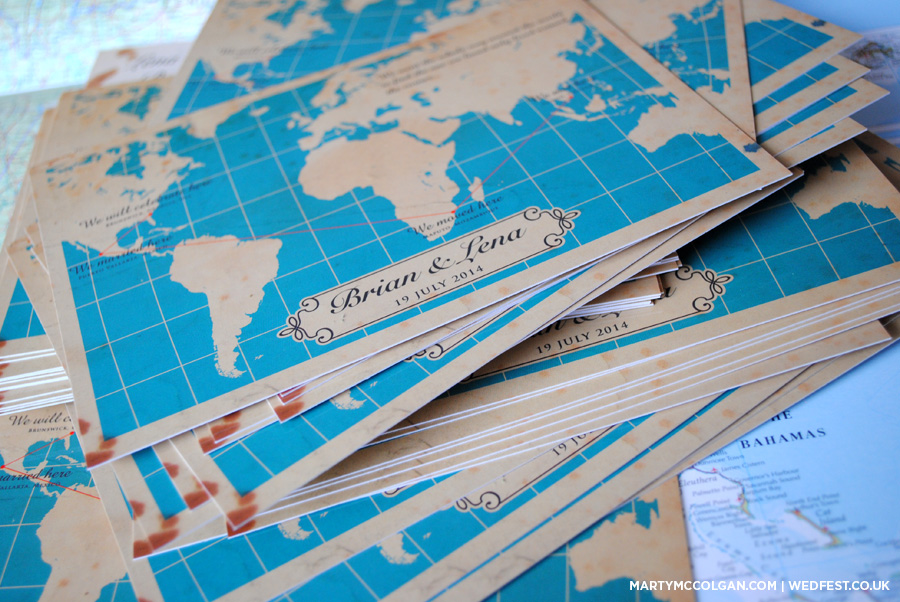 If you are interested in these vintage map wedding invite postcards please click here to get in touch.
Comments
comments