Festival Flyer / Poster Wedding Save the Date Cards – 2013 is nearly over people so just a few quick posts before we shut up shop for a few weeks. 2014 is just around the corner which for alot of you will mean one thing… countdown to your wedding day. The super organised amongst you will be rearing to go where as the majority of people will start to flap and panic and say OMG what have we got to to we are running out of time!! haha! well that is what its all about after all. If you are planning on sending out wedding save the date cards the sooner the better on that front.
If you feel you need to give people lots of notice for your wedding day then get them organised asap. This couple done just that. I designed this festival wedding save the date card earlier in the year and it wont be long until their wedding day swings around. They went for a design that I had previously designed featuring a festival poster or festival flyer themed line up of the days events including the title of the event, the headline acts being the bride and groom, support acts, and a line of things happening on the day and other wedding information. This save the date card is perfect if you are planning a festival or music themed wedding and can set the tone for the rest of the stationery to come and also the day itself.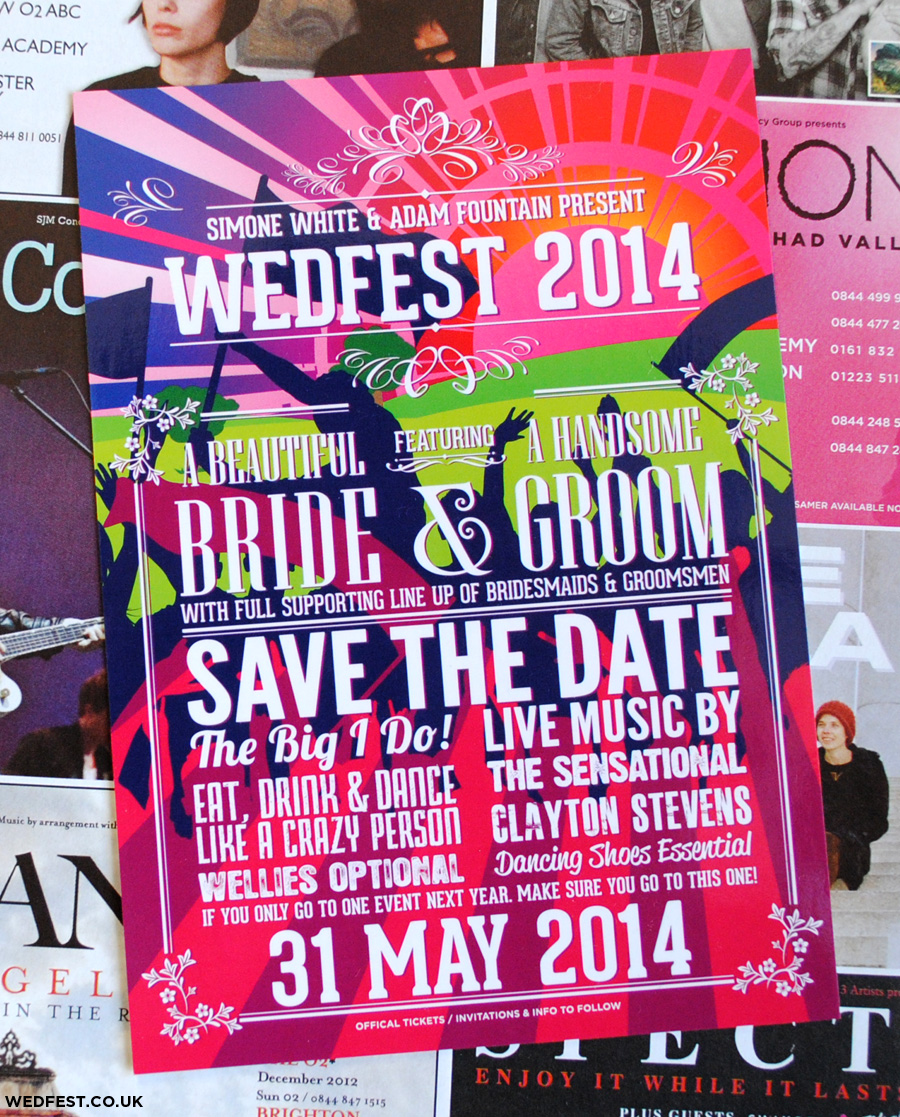 If you are planning a festival wedding and are interested in some festival themed wedding save the date cards or any of the designs you see on this website, please click here to get in touch.
Comments
comments