Rockstar Wedding VIP Lanyards – There is not much to say about these festival wedding VIP lanyards that the pictures don't already say. These wedding VIP passes are simply awesome! These lanyards are a set I created for a couple who previously ordered festival ticket and flyer wedding invitations from me and needless to say they also were awesome looking. Yeah thats right, everything is awesome!! 😉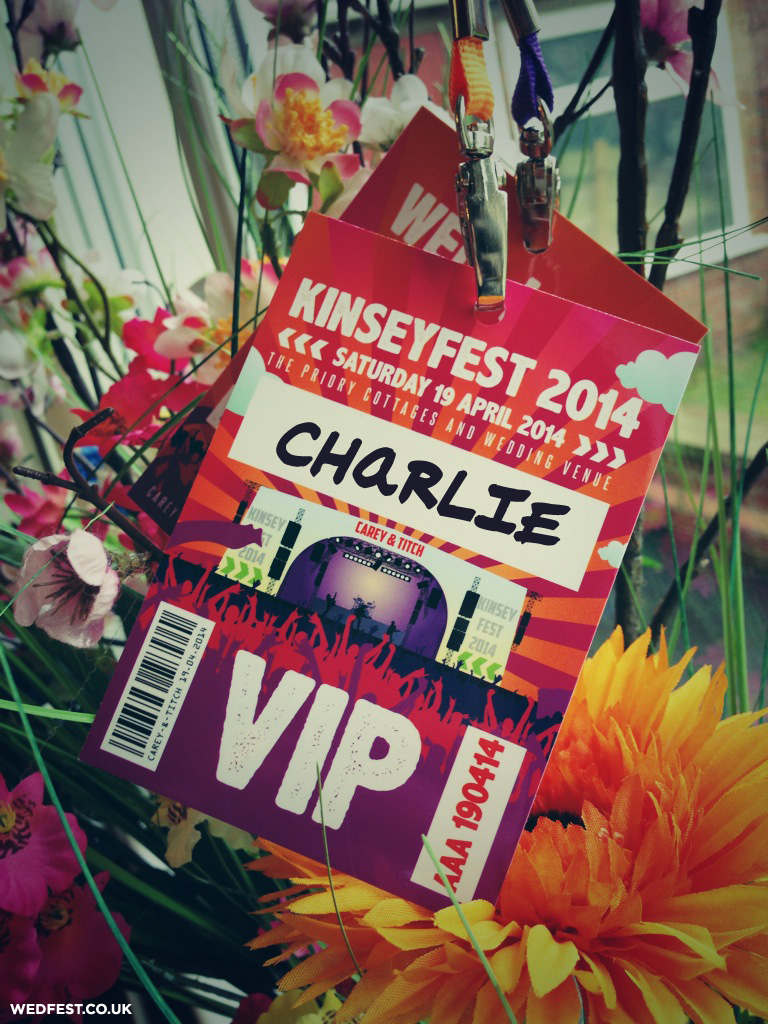 When the guests at this wedding arrive and are presented with these personalised VIP lanyards they are going to feel like proper rockstars! And so they should.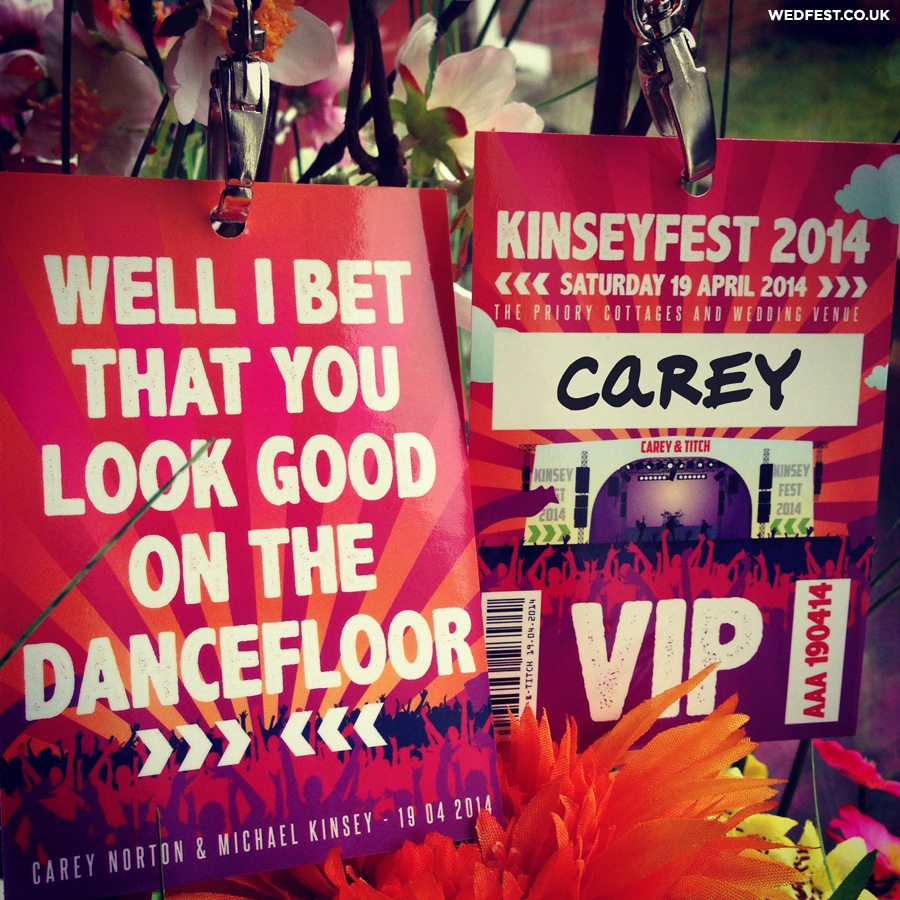 At WEDFEST we want our Bride and Grooms and their wedding guests to feel like they are part of an amazing event. So when we create you amazing wedding stationery it is setting a tone and an excitement for your wedding day. When people get an amazing wedding invitation through the door it gives them an added element of excitement that they wouldn't necessarily feel if they got a run of the mill white wedding invitation with a ribbon tied around it instead. It makes total sense that your wedding invitation choice can quickly relay to your guests what kind of day it is going to be. If you are going to have a very formal wedding then by all means send a very formal wedding invite. But if you are planning for your wedding day to rock out then you have come to the right place!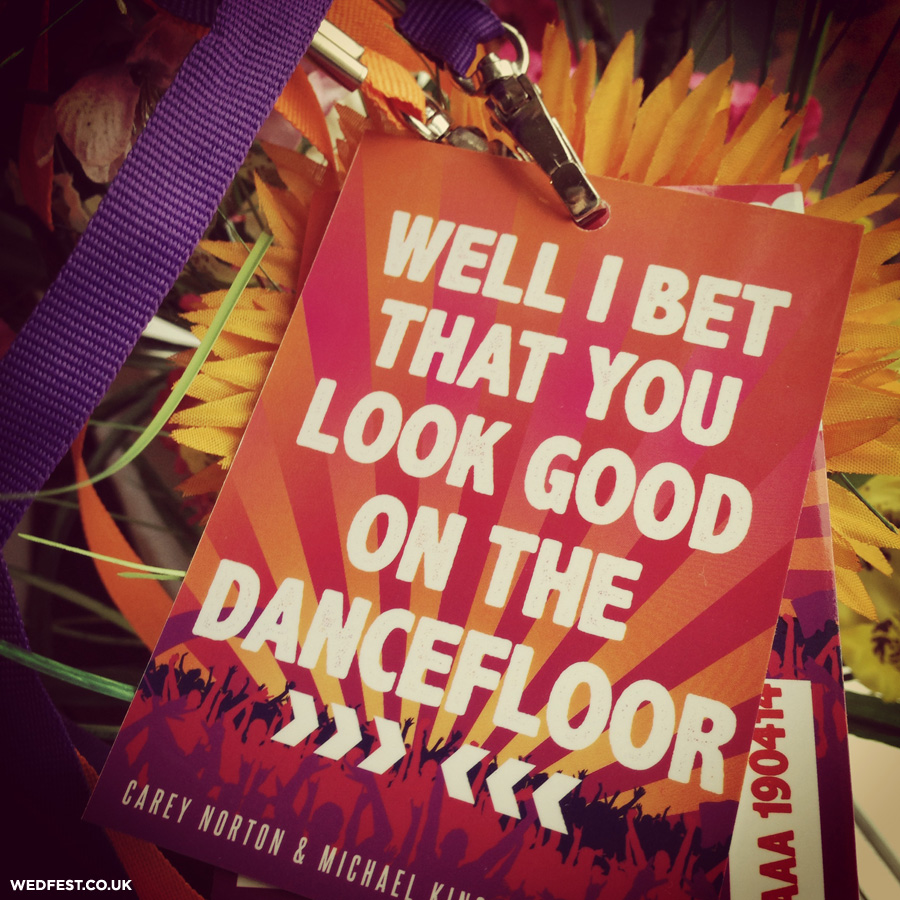 These lanyards are super cool and any wedding guest would enjoy wearing them. The reverse side of the lanyard card featured the line 'Well I bet that you look good on the dancefloor' from the hit Arctic Monkeys song. As well as looking amazing they are also practical as they can be used for wedding place names so each wedding guest knows where they are sitting. Every guest will feel like a rock star and for one day only you the Bride and Groom will be the hosts of your very own ROCKSTAR WEDDING!!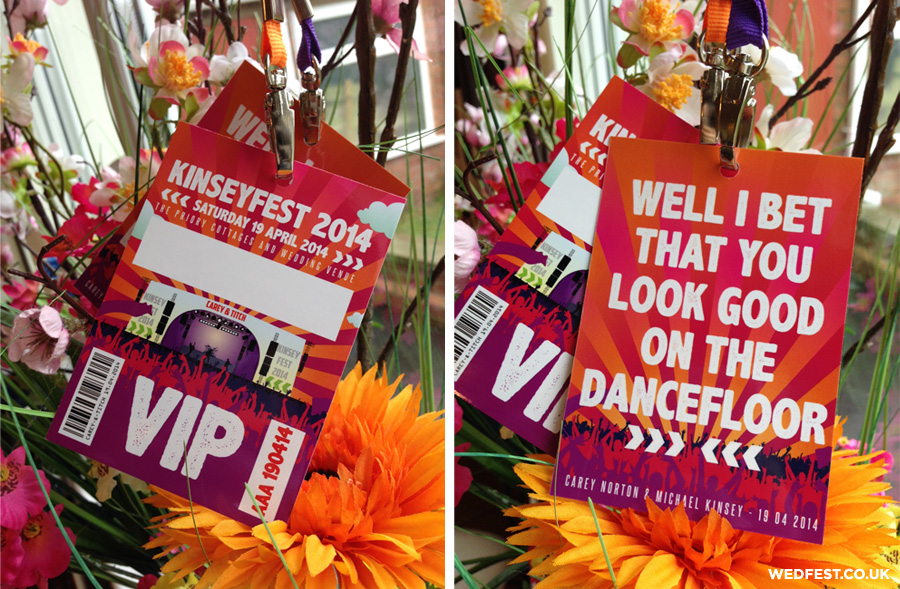 If you want to add a bit of the rockstar element to your wedding day or like the look of these rock and roll wedding lanyards please click here to get in touch.
Comments
comments