Rockabilly Wedding Invitations – I have noticed a trend in Rockabilly themed weddings lately. I have been working on some Rockabilly Wedding Invitation designs for a while and just recently an American couple contacted me looking for me to design them a rockabilly themed wedding invite – perfect timing! The couple are getting married in the Hard Rock Hotel, Cancun, Mexico so wanted something that felt like it was part of the Hard Rock Hotel themed but also with added rockabilly elements.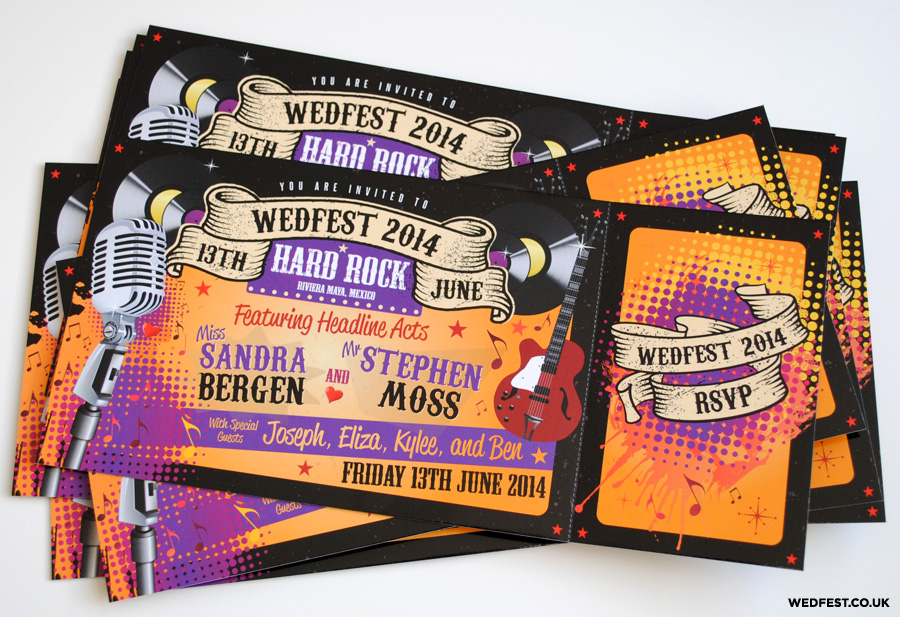 The couples colours were tangerine, orange and purple and I used black, cream and red also in this design. I used rockabilly themed images for the invitation design including the image of an old classic 50's style microphone and also the image of a rock n roll guitar throughout the design. The over all title of the invite was WEDFEST 2014 with the details of the Hard Rock Hotel and the wedding date written in a banner which is surrounded by some vinyl record images. There also is some rockabilly shapes in the background and stars, and musical notes added throughout the design.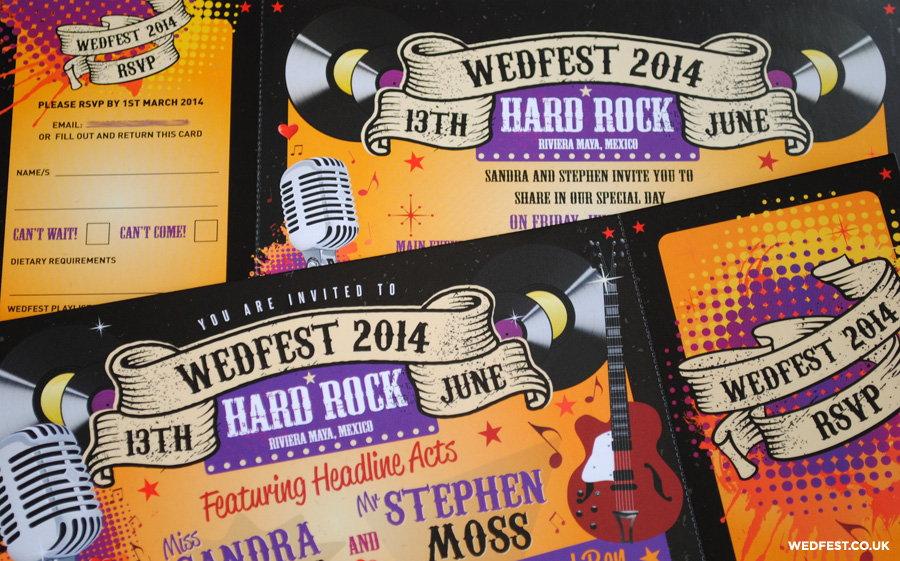 The wedding invites were made in a ticket style design so that the wedding guests can tear off the RSVP stub and easily reply to the couple with details of whether or not they are attending, plus information on dietary requirements and also a requested song choice from each guest for the wedding party.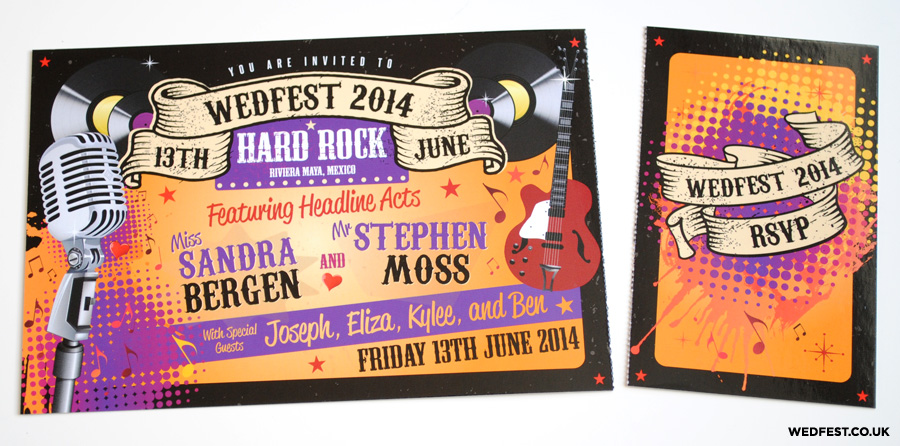 Its easy to see that these Rockabilly Wedding Invitations look great and would set the tone for any Rockabilly themed wedding. The invites like all wedding stationery on this website is totally customisable.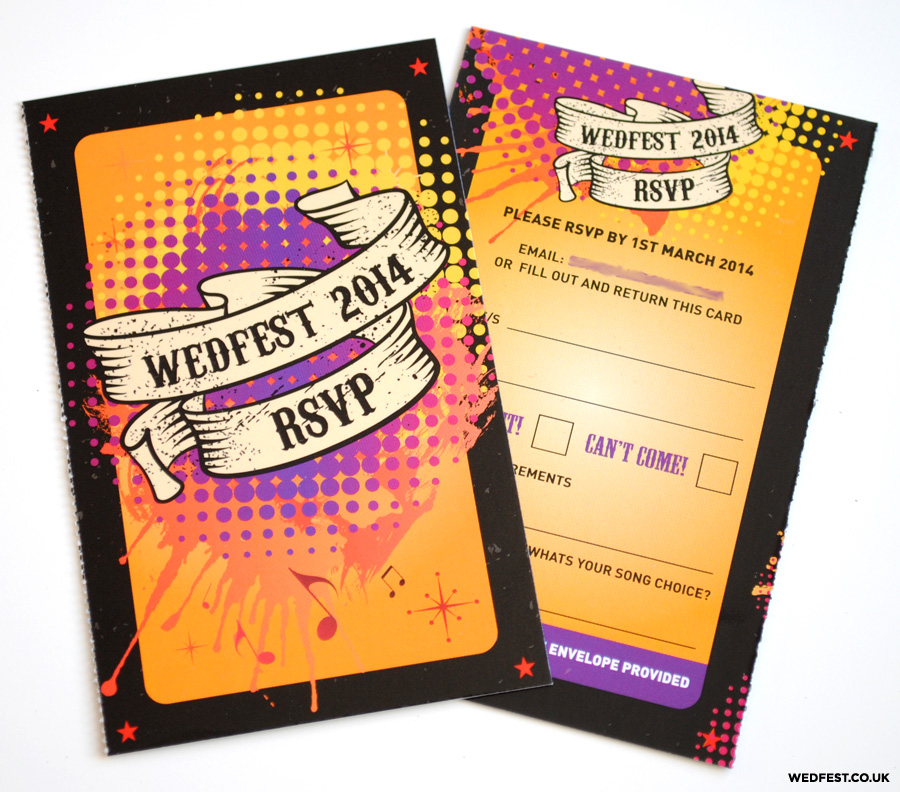 If you are having a rockabilly themed wedding or are interested in rockabilly themed wedding stationery please click here to get in touch.
Comments
comments