Typography Wedding Invitations – Earlier in the year I designed this beautiful typography based wedding Invitation for a couple from Glasgow. They wanted something kind of in a festival / carnival theme but also a much more traditional wedding invitation. Something that is elegant and colourful without being over the top and lots and lots going on. And hey presto here it is…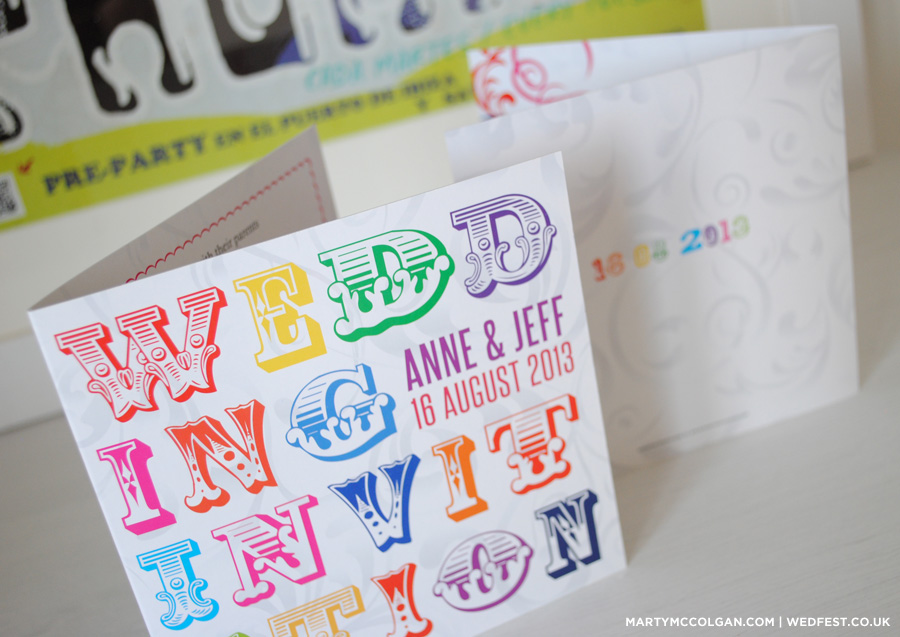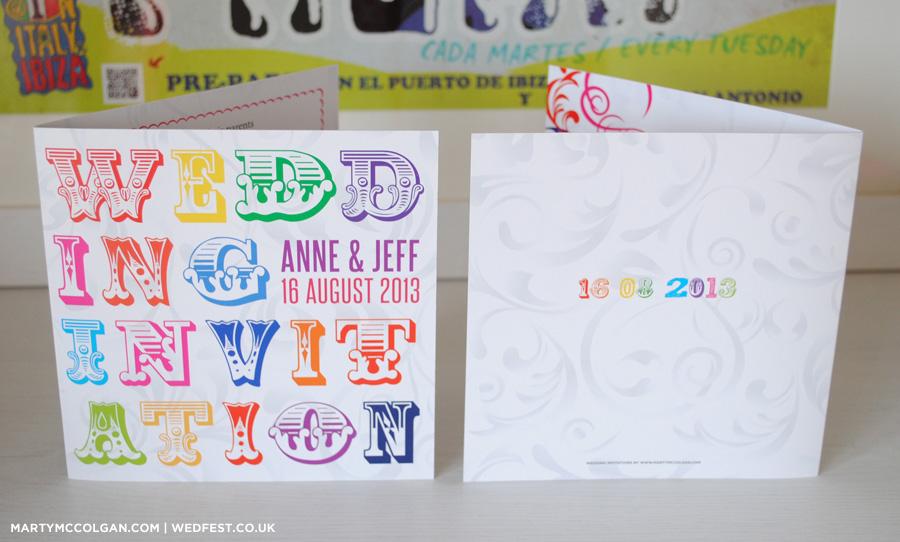 Once it came back from the printers I had actually impressed myself and I showed it to one of the leading Brides Magazines and they said they would like to feature it one of their coming issues which was fantastic. They asked me what it was called…. ammm… its called… ammm… I am not really into naming wedding invites like you may see on other wedding stationery sites, but I needed a name and was put on the spot so I named it Rainbow Carnival Wedding Invite. Genius or awful I can't decide yet haha!! Anyway regardless of the stupid name this multi coloured typography wedding invitation in the words of Nicole Scherzinger looks totally shamzeballs! yeah thats right I just said shamzeballs! It's been a long week!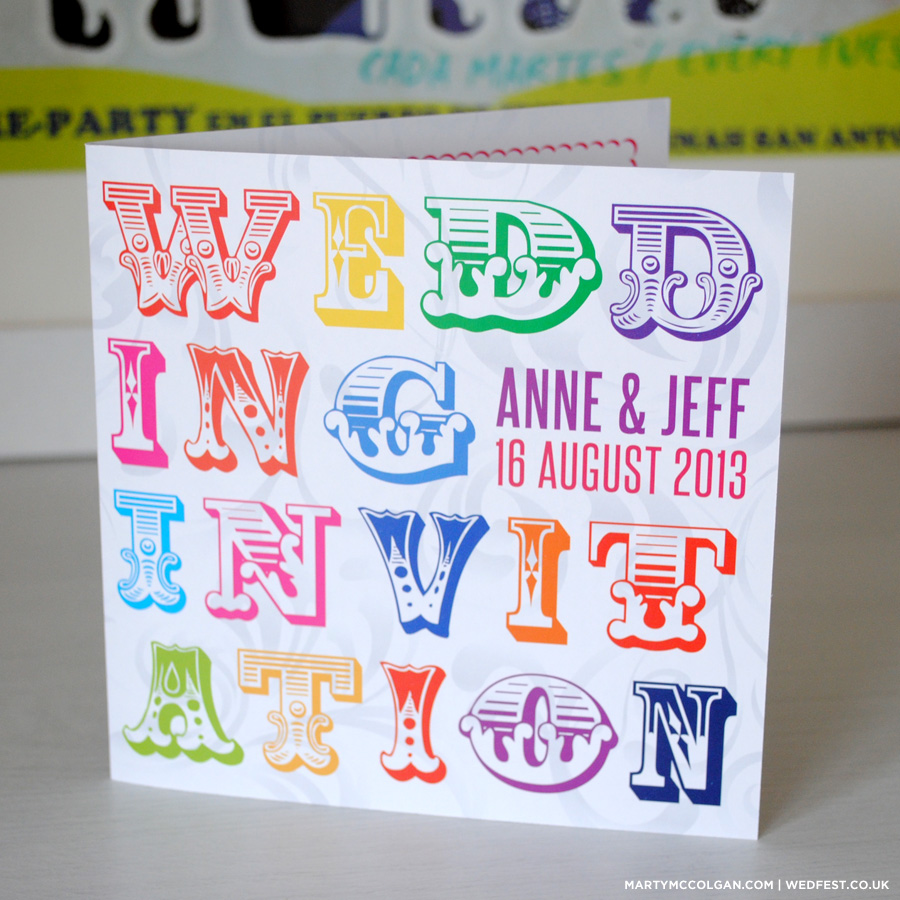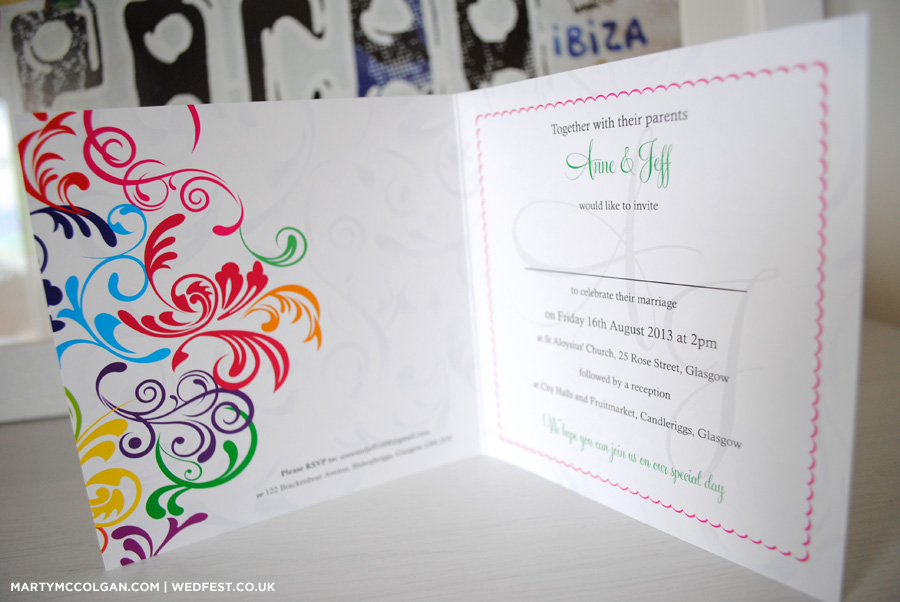 The typography is made up from several different carnival, festival and circus themed fonts all multi coloured and some light silver/grey swirls in the background.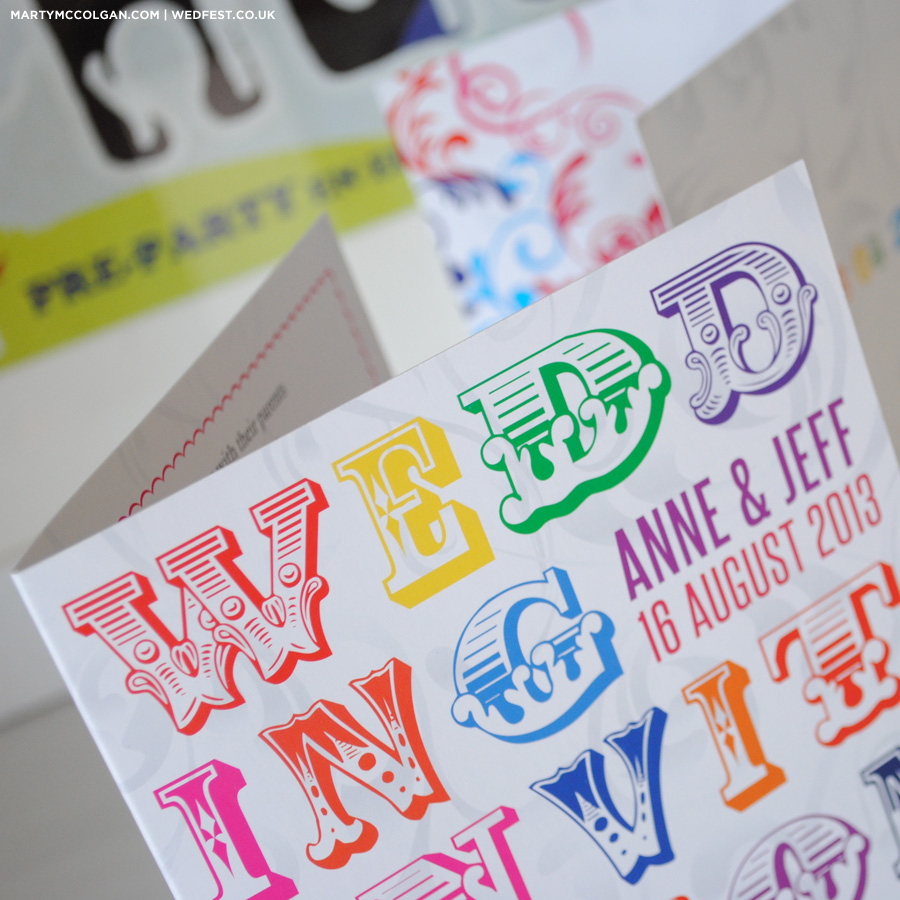 On the inside of the invite its quite plain with some nice multi coloured swirls adding a splash of colour.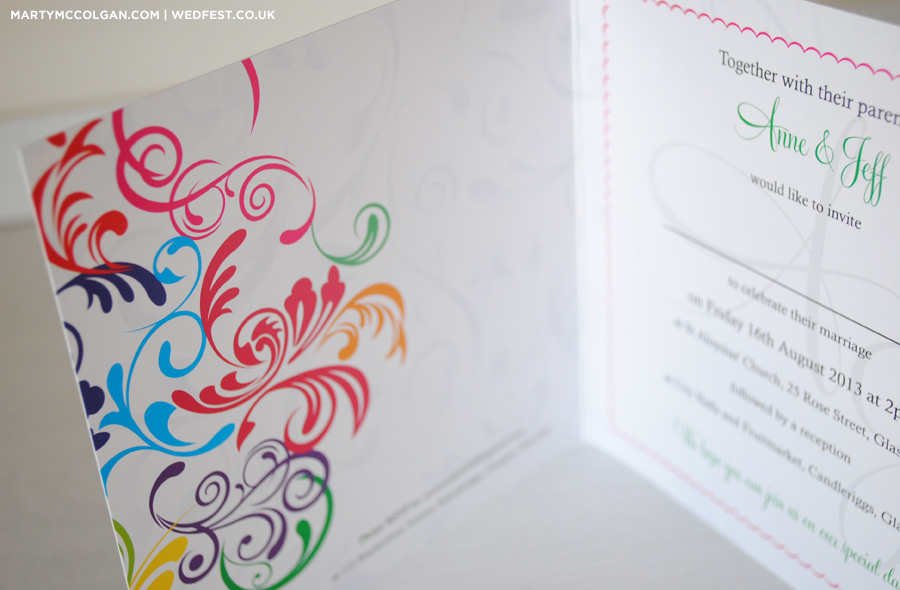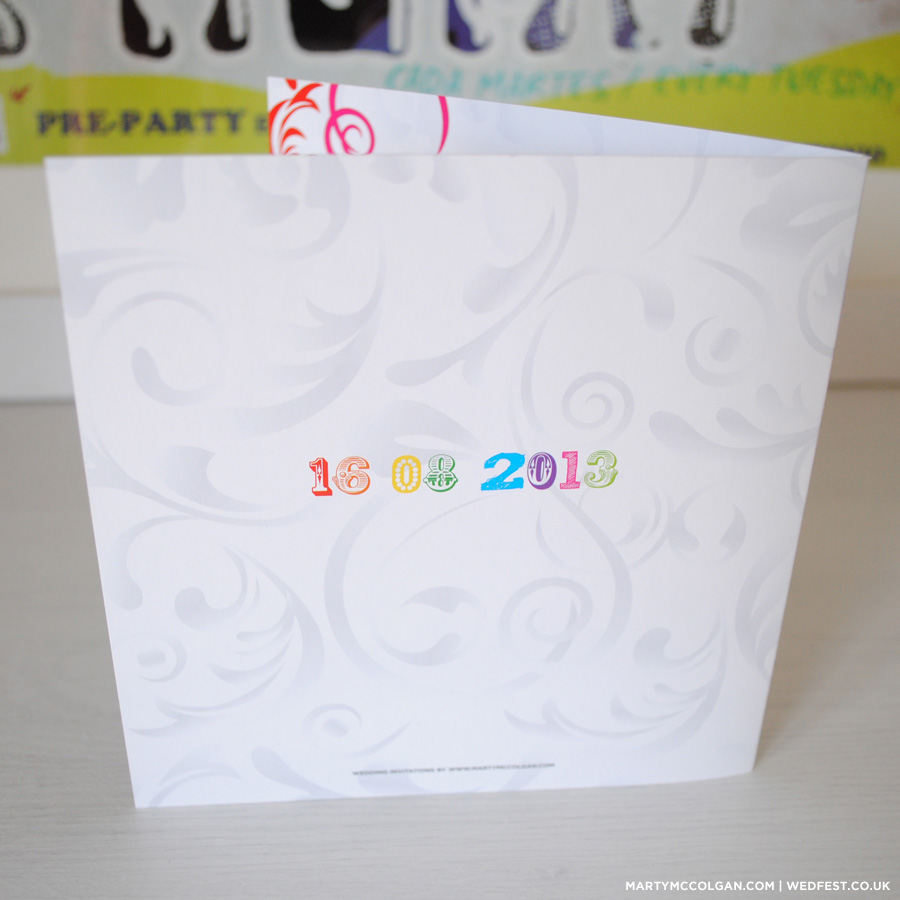 These typography wedding invitations like all the invites I do are totally customisable and can be altered to suit whatever design or information you require just let me know what you need.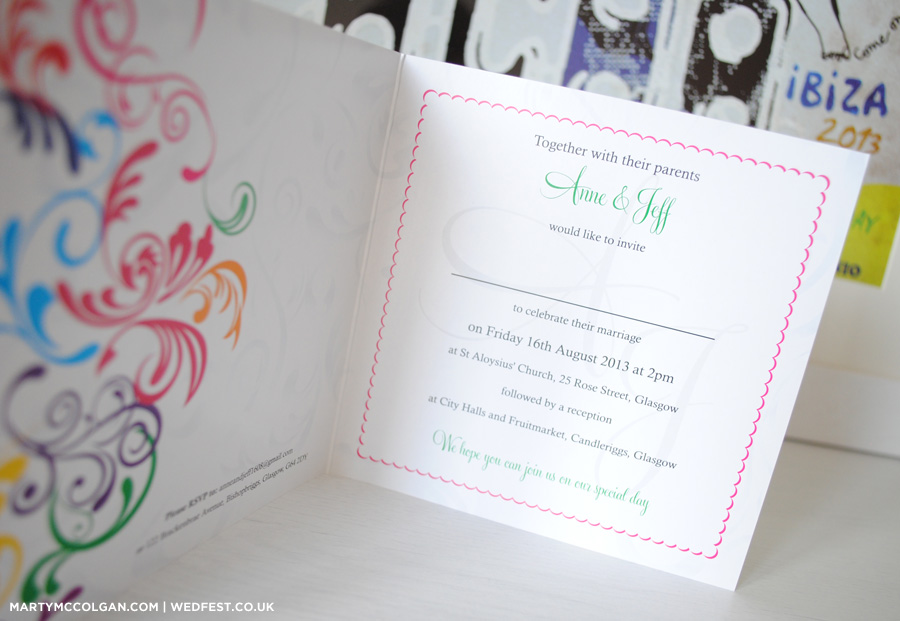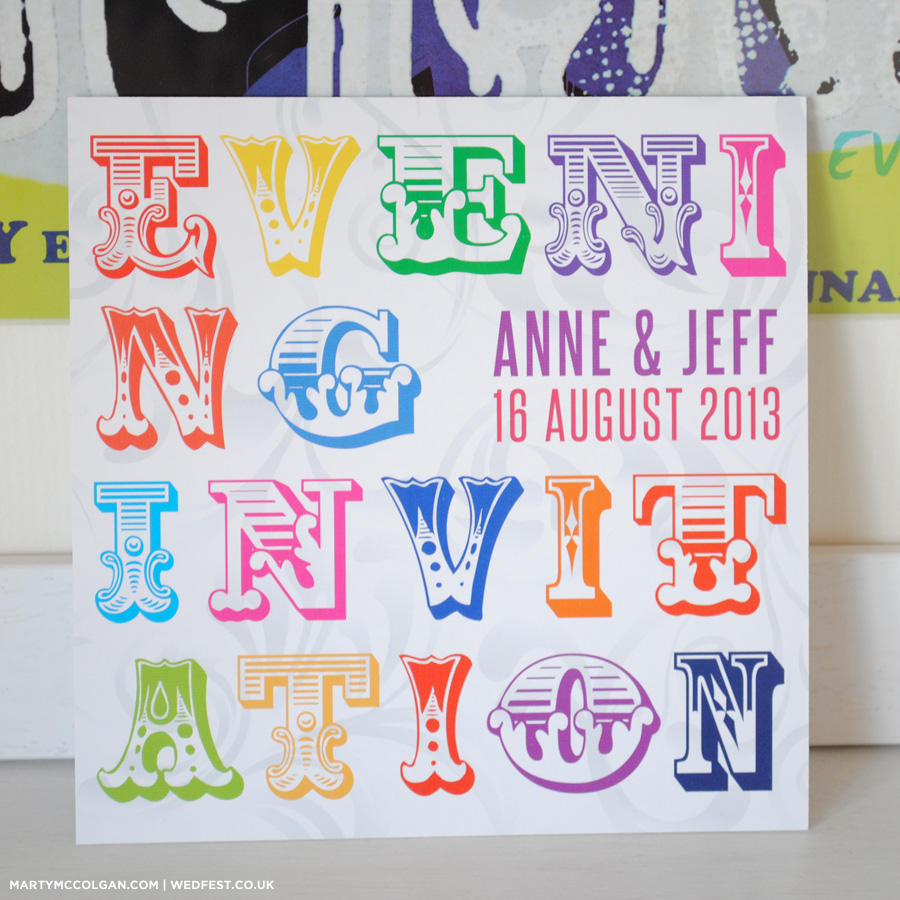 if you would like more info on the Rainbow Carnival Wedding Invitations or just Typography Wedding Invitations in general or anything on this site that you like please click here to get in touch.
Comments
comments