Electric Wedding – Festival Themed Wedding Ireland
Electric Wedding – Electric Picnic Themed Festival Wedding – Last weekend while I was partying hard at Ireland's Electric Picnic Festival two other electric picnic fans, Catriona and Colm were getting married, not as you may think at electric picnics inflatable church but an hour down the road in Horetown House, Foulksmills, Co.Wexford. But the basis of this story starts at Electric Picnic which this festival loving couple are huge fans of.
When they contacted me they knew exactly what they wanted and that was their own electric picnic themed wedding – ELECTRIC WEDDING. It does exactly what it says on the tin. For anyone that knows electric picnic knows that its super cool and the artwork each year gets better and better so to me the logo was going to do all the work. After a few attempts as some rubbish versions I finally settled on the one you see which works a treat.
The invites for the wedding were made as festival ticket style wedding invites like many others you have seen on this site with the detachable RSVP stub for guests to easily fill out and return to the couple.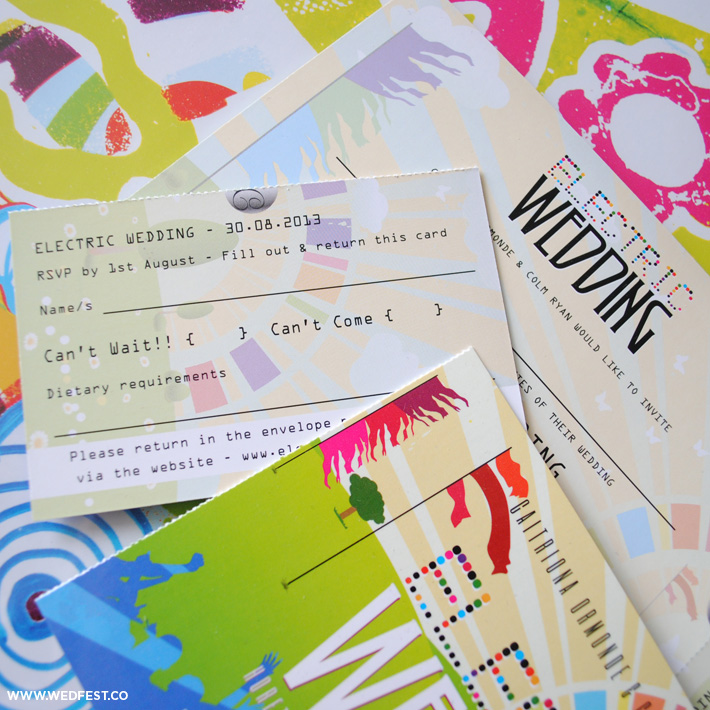 Further to the festival wedding invitations I also designed other parts of the couples wedding stationery including this festival themed wedding guestbook which you can see in the photos below. The wedding guestbook followed the same theme as the wedding invites design.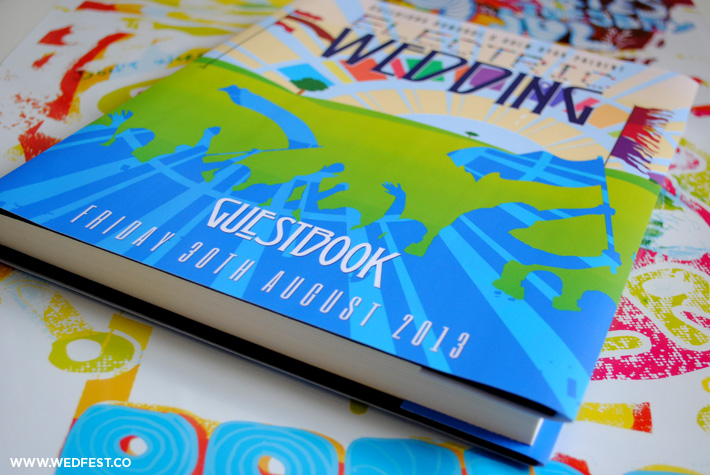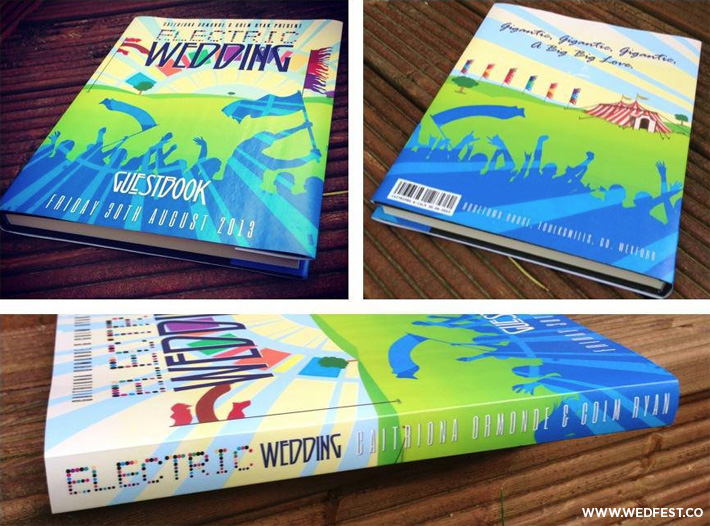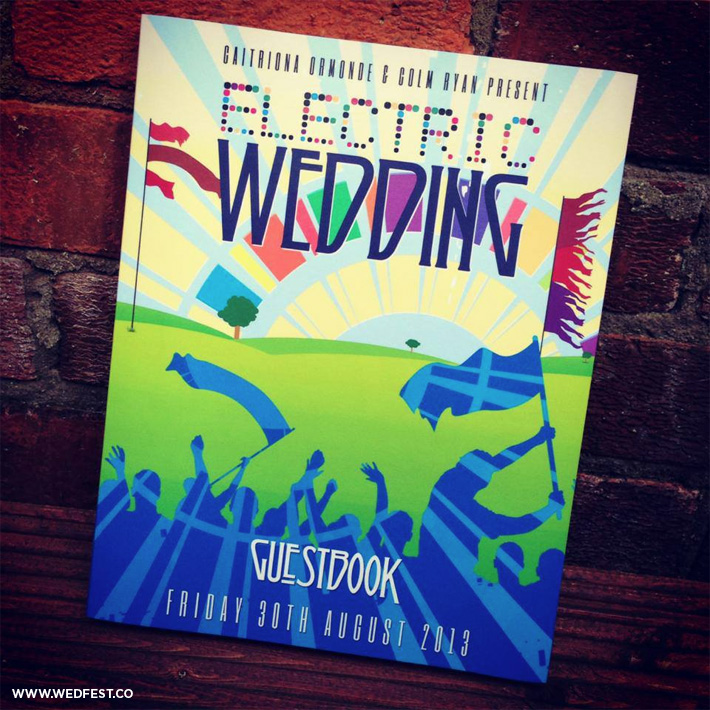 For the guests arriving at the wedding I designed this super cool festival wedding table plan and the wedding tables had matching wedding table cards which were all named after music festivals.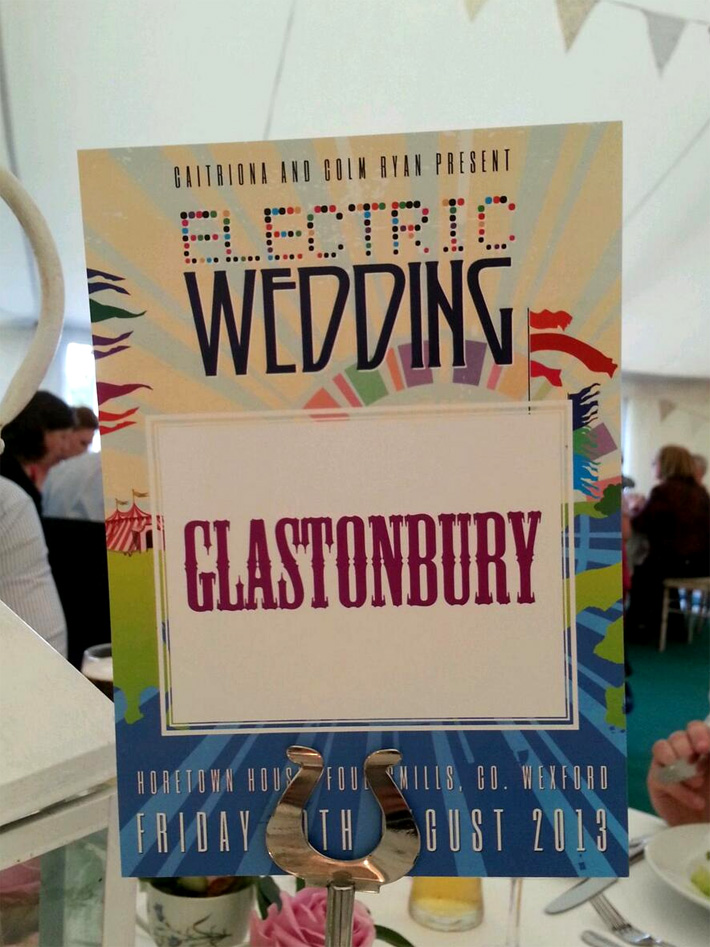 All in all this was one of my favourite projects to work on to date and I wish Catriona and Colm all the best in their marriage and may they enjoy many a festival!
If you are having an electric picnic themed festival wedding or any festival wedding and like what you see here please click here get in touch and lets electrify your wedding day!!
Comments
comments