Personalised Polaroid Cards – These Personalised Polaroid Print Cards are another item I offer which may be of interest to people planning festival weddings or for that matter people who are having an polaroid photo themed wedding or just generally like the idea of polaroid photos as part of their wedding stationery.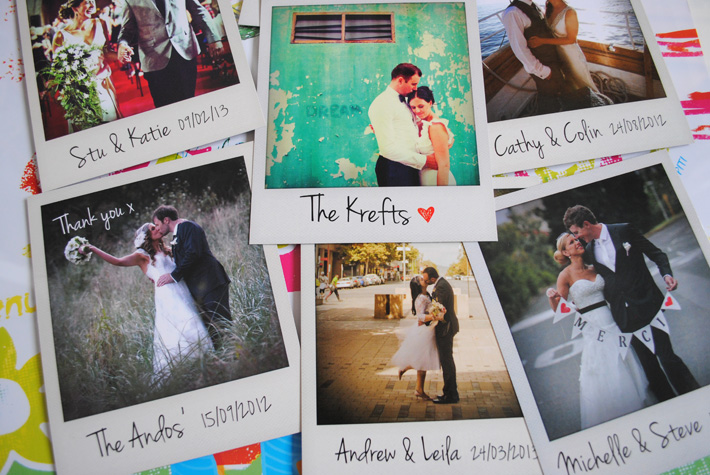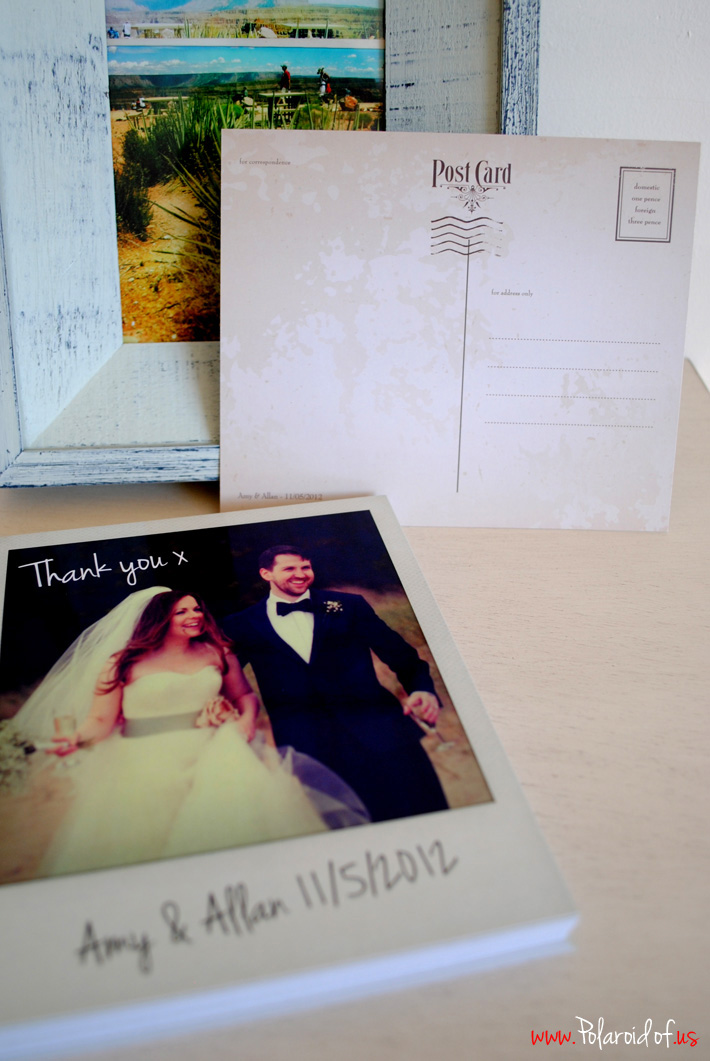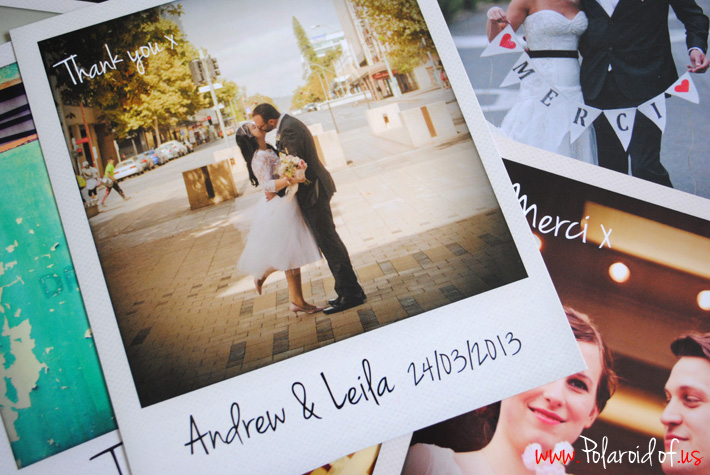 These polaroid print cards are great as wedding thank you cards or wedding save the date cards, however I have also provided customers with these polaroid cards for baby thank you cards and even wedding invitations.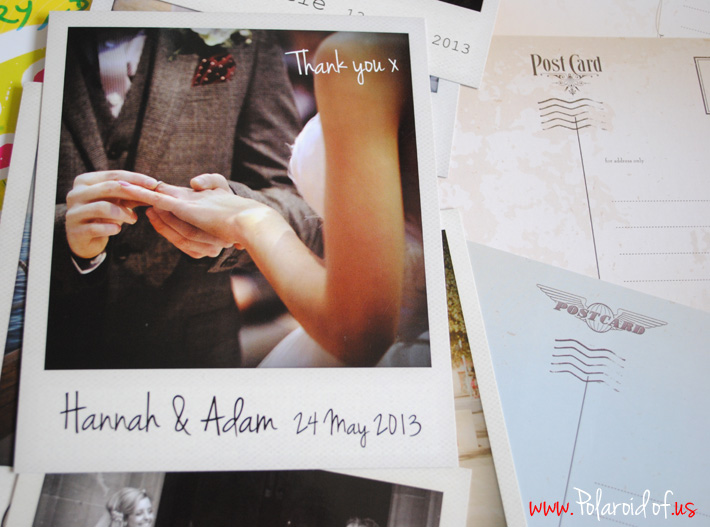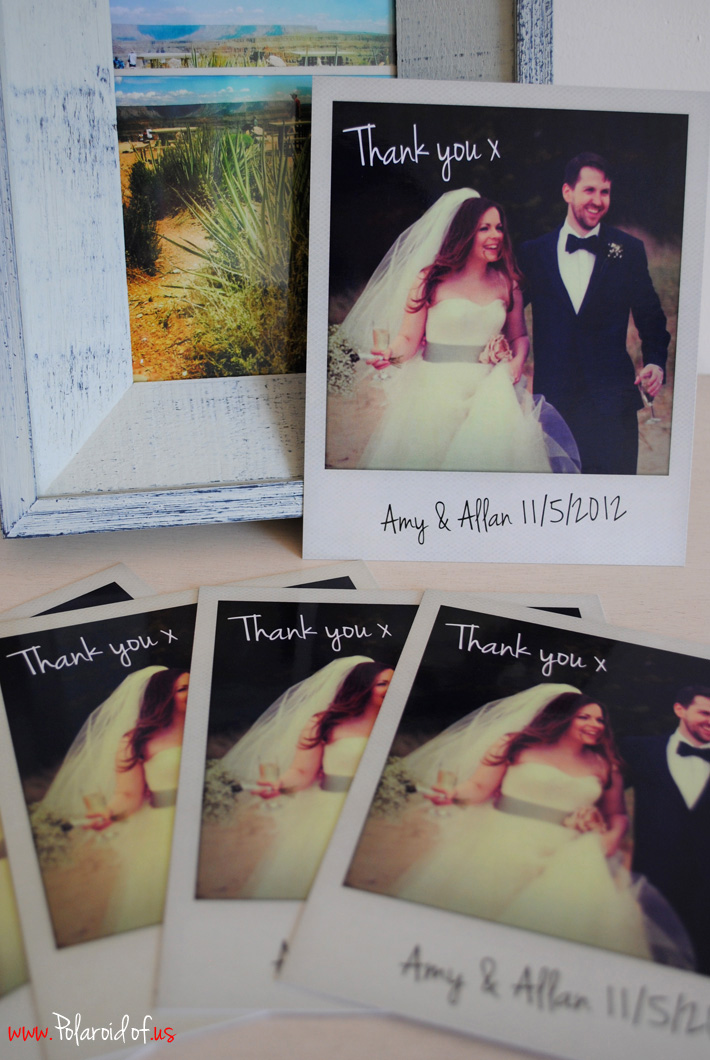 These cards great to show off your favourite photo of your wedding day (or other event) in this retro fashion which now is actually more back in fashion! The reverse side of the card is a postcard layout which means you can write your note to who ever you are sending it to and simply pop a stamp on it and pop it in the post. The cards are finished with a gloss laminate on the front side so like normal postcards are durable for the post.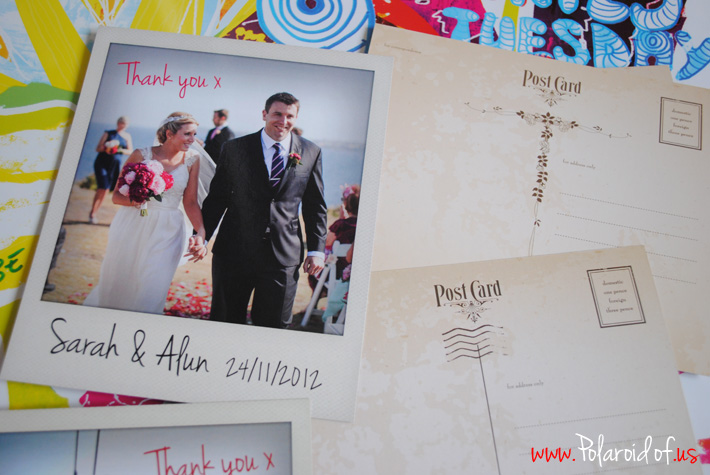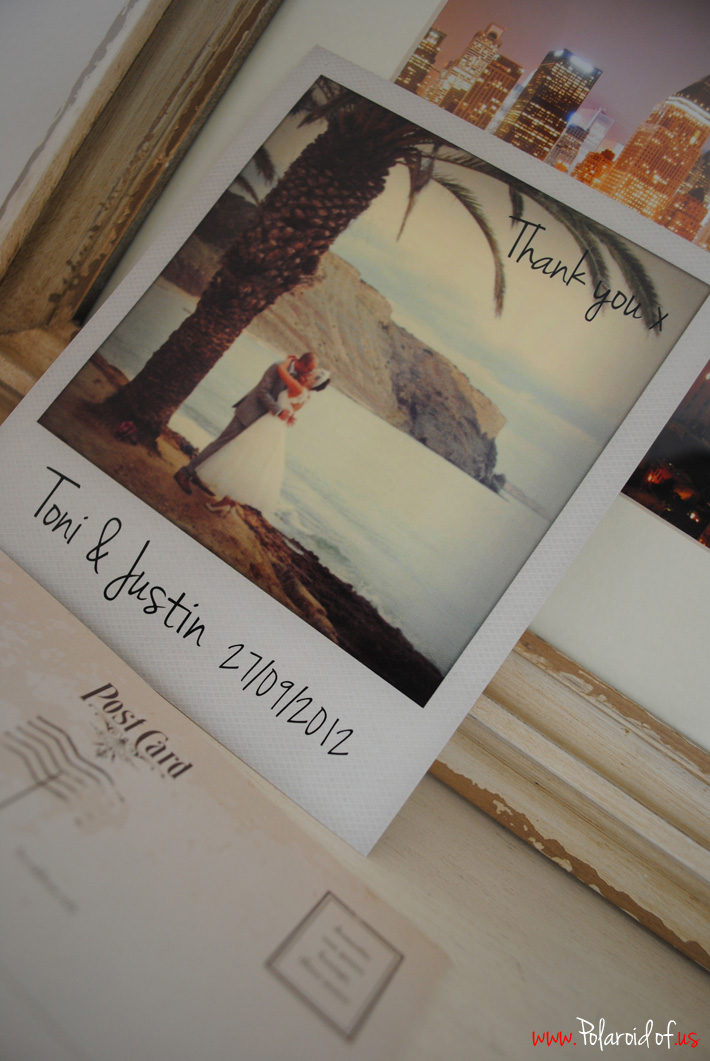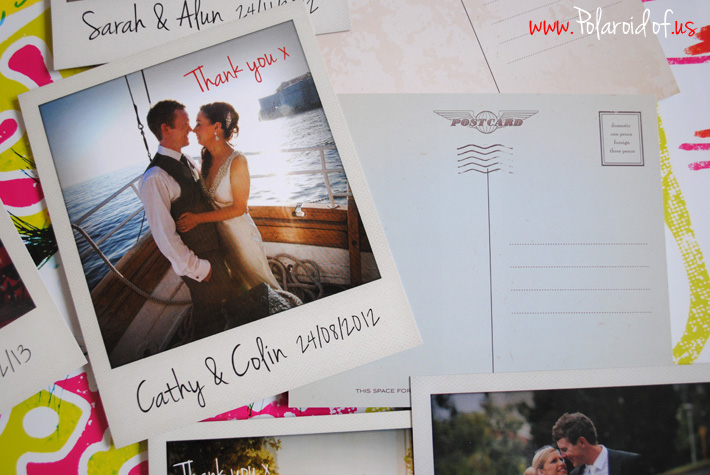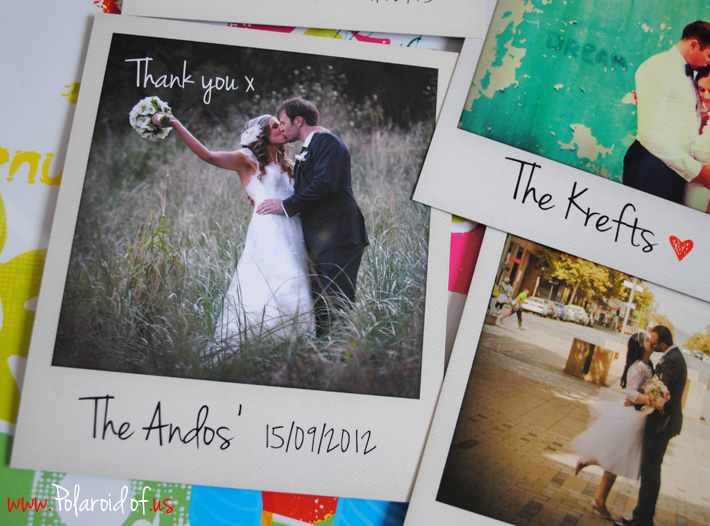 If you like the look of these polaroid cards and are having a themed wedding or If you would just like to know more about these personalised polaroid cards please click here to get in touch or visit the new website www.polaroidof.us which will be launching soon.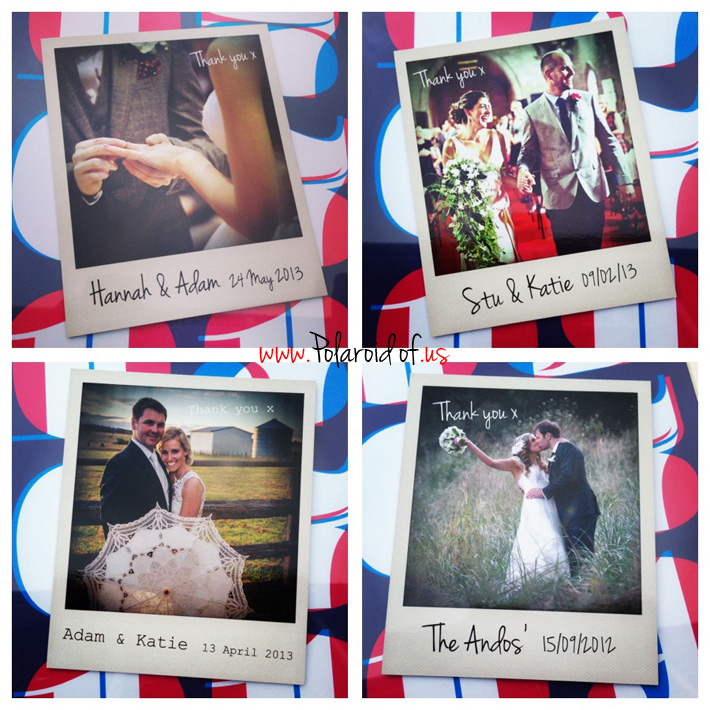 Comments
comments