Festival Poster Wedding Stationery – These poster style wedding invitations were for a full weekend wedding which took place in November. The couple Sarah and Toby contacted me explaining that their wedding was going to take place over 3 days just like a festival weekend and they wanted to style the wedding stationery to suit this. The wedding was taking place at Colehayes Park, Devon, Wedding Venue and everything was happening on site. They explained to me they had an itinerary for the weekends activities and running order and wanted to create some festival poster wedding invites and flyer wedding invites and also some festival style posters for the venue itself for on the day of the wedding.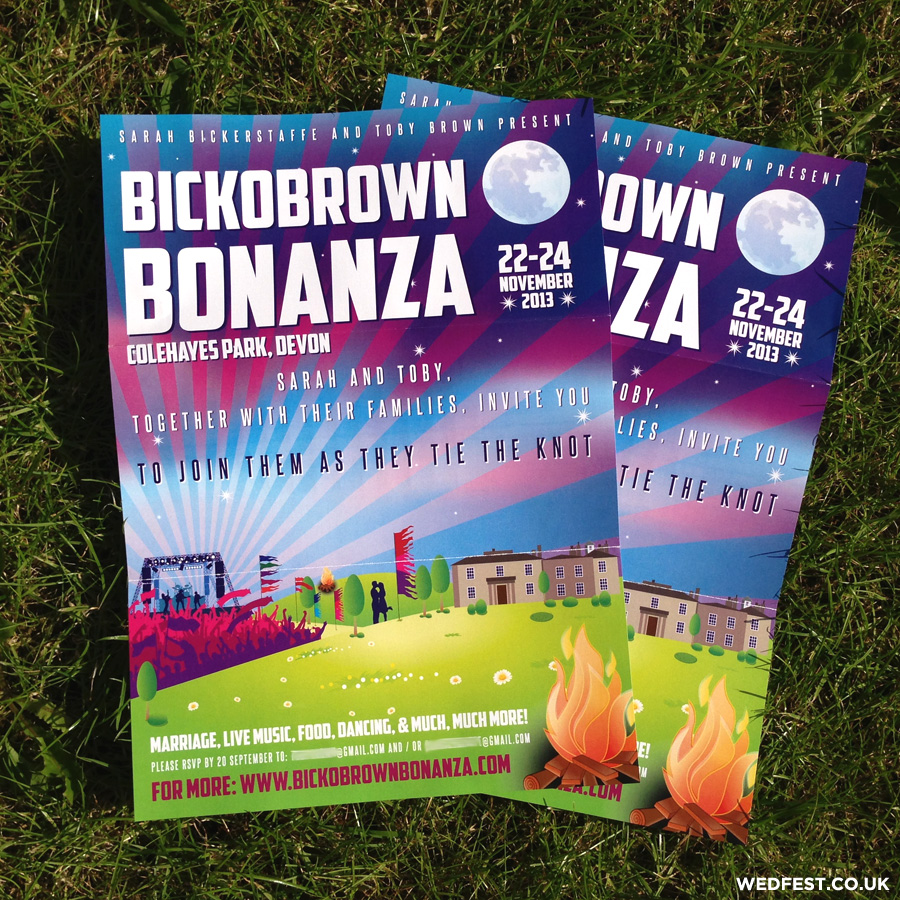 For the wedding invites the name of the event was going to BICKOBROWN BONANZA which was a combination of the Bride and Grooms surnames. Since it was being held late in November I didn't want to design a summer themed design as it wouldn't feel right for a winter wedding, so I used some wintery colours and filled the sky with a full moon and stars to create a crisp winter night feel. I also recreated the image of Colehayes Park House for the foreground of the posters and put the imagery of a live band playing to a crowd in the background.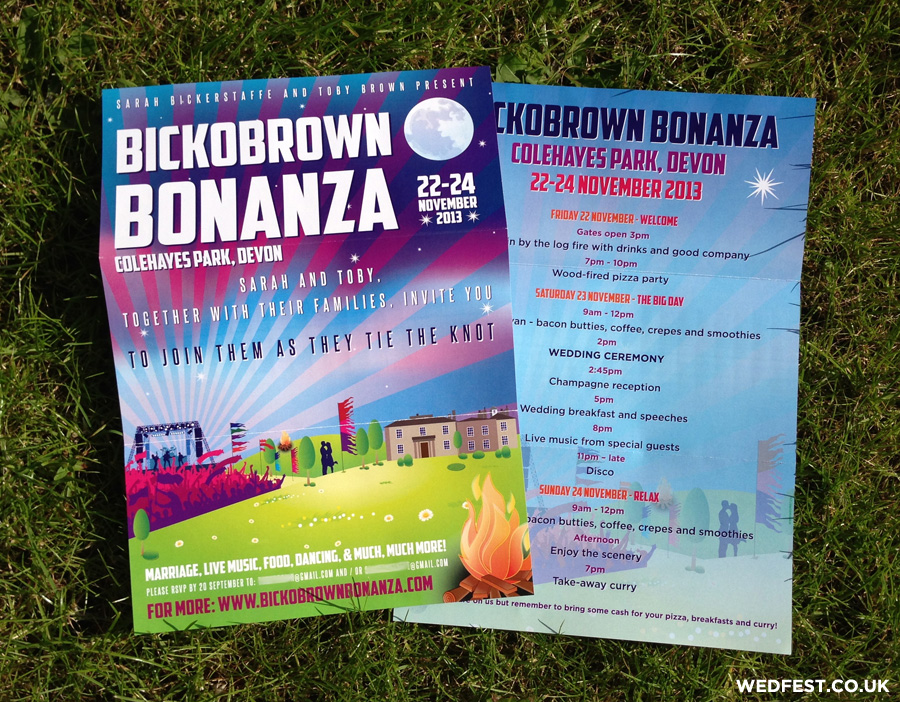 On the reverse side of the posters I had the running order of the wedding weekend from the welcome on the friday, the wedding day events on the saturday and the couples plans for the day after the wedding on the Sunday. The posters were A4 size folded in 3 so they could fit in a DL sized envelope.
We also created smaller A6 sized festival flyer wedding invites for people to put in their bags / carry around with them for handiness.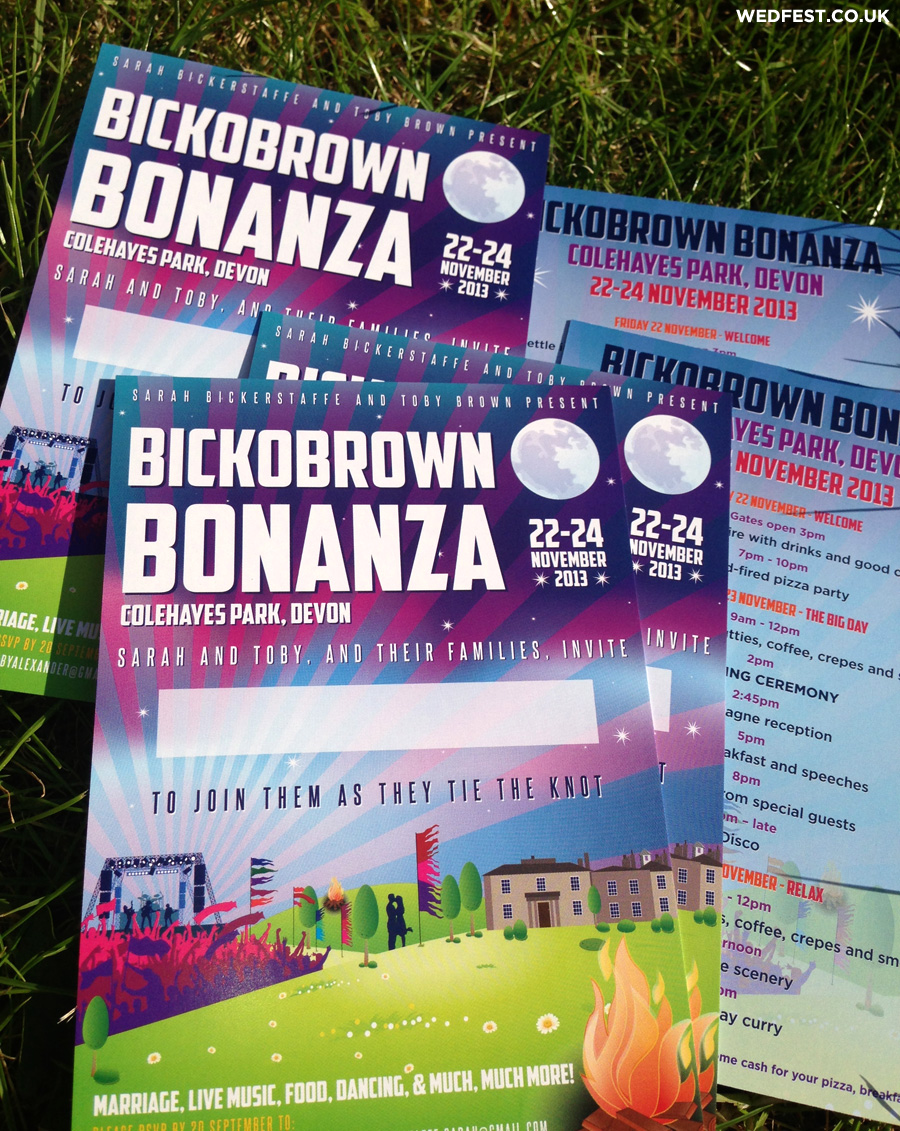 For the weekend of the wedding I design up the couple several larger scale posters of the invitations and running order which were posted up around the venue. In addition to this I also designed them a festival themed room allocation poster which let everyone who was staying at the wedding venue know what room in the house they were staying at Colehayes Park – its a big house!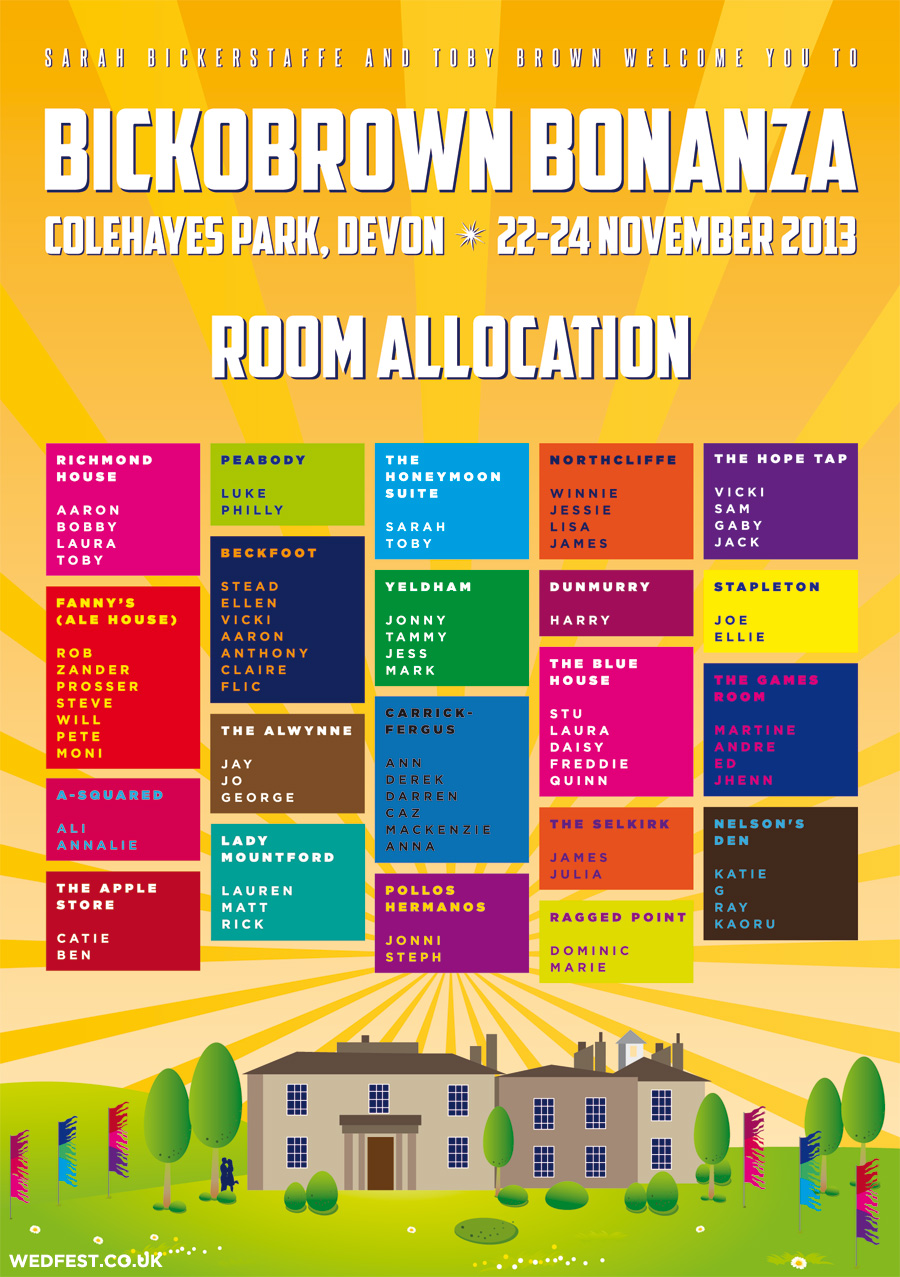 And finally for the wedding day reception I design a festival poster style wedding seating plan in the same theme as they earlier designs.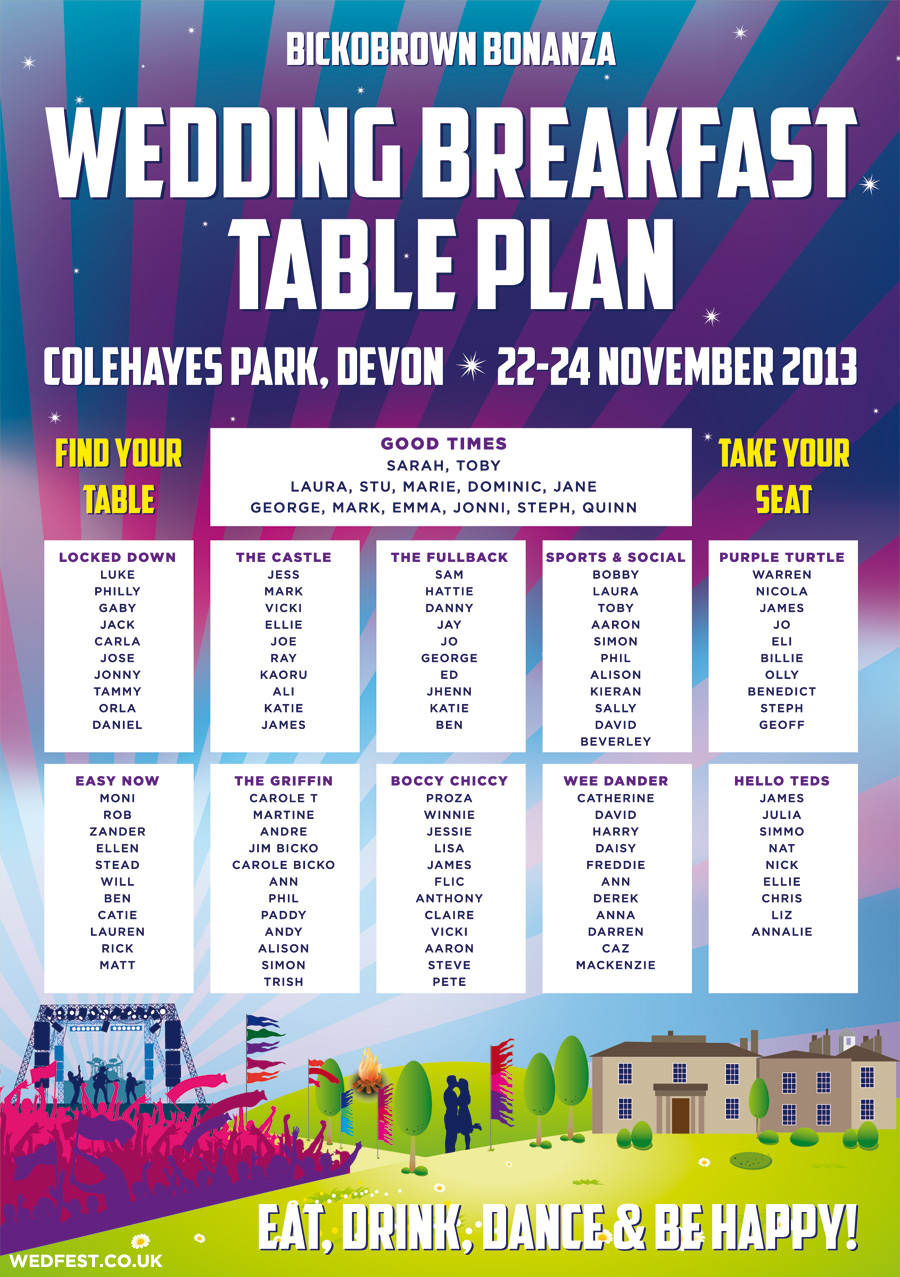 I just saw some of the couples wedding photos and it looked like an amazing day, and a right proper festival wedding it was, this couple know how to throw a party! Check out some of their wedding photos at http://martinphelps.com/weddings/?p=3865
If you like the festival themed wedding stationery you see here or anywhere on this website please click here to get in touch.
Comments
comments