Concert Poster Save The Date – Just a quick post to show a new take on one of my most popular designs. This concert poster style wedding save the date card has been very popular and usually features the imagery of a festival in the background. This couple opted for more of a californian sunset kind of feel. This actually works brilliantly and brings a whole new dimension to this save the date card design. They also wanted to have a bit of fun with their save the date cards so instead of where it usually says – featuring A Beautiful Bride and A Handsome Groom, they have changed these to A Ginger Bride and A Scottish Groom.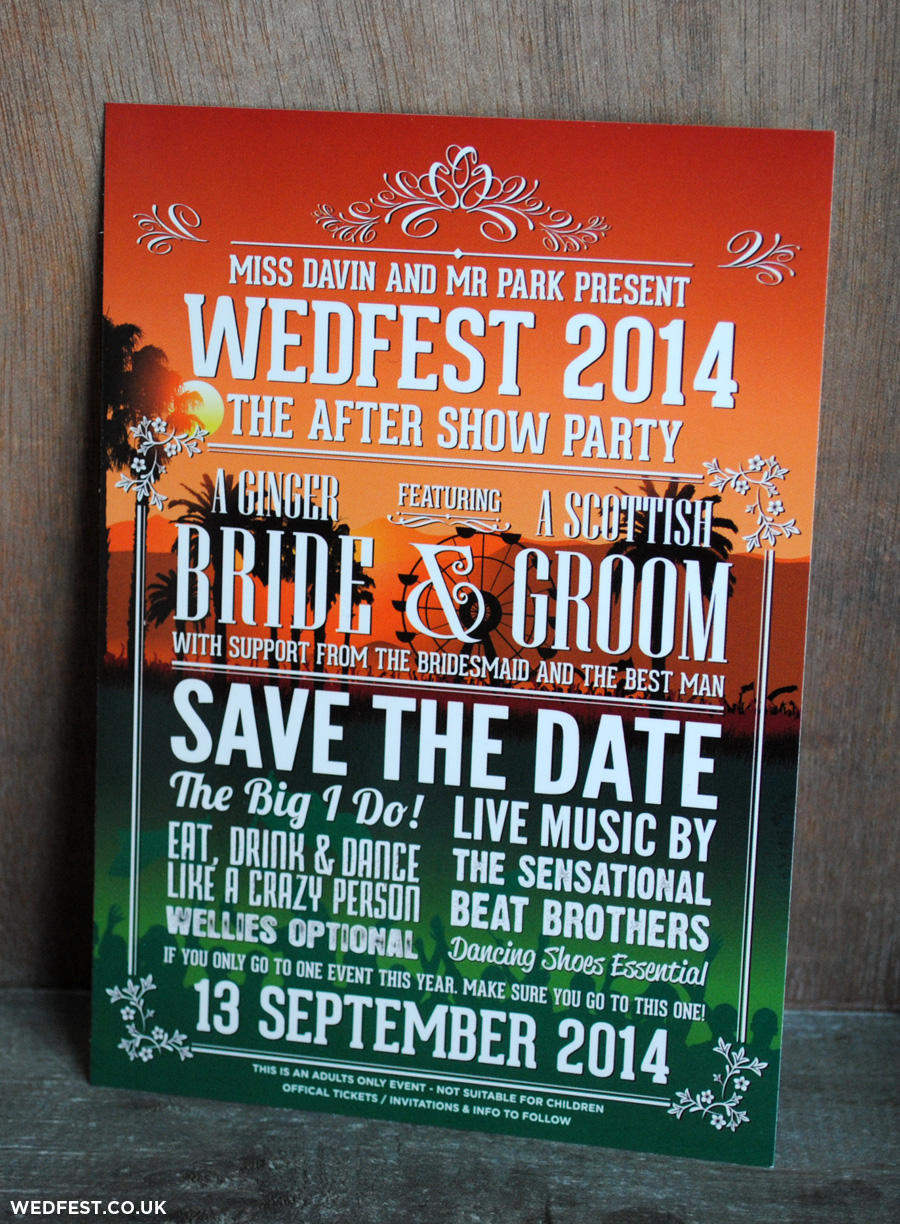 The rest of the design then features various bits and pieces of information about their wedding day displayed in the style of a concert poster listing the bands and artists.
If you like the look of these wedding save the date cards and want more information please click here to get in touch.
Comments
comments