Our Big Day Wedding Invitations – Most people who order festival style wedding invites from me have a name or theme for their wedding day, whether it is WEDFEST, or a combination of their surname-fest or just a general title they come up with, nearly all of my festival themed designs have a heading of some sort. One of the most popular unsurprisingly is OUR BIG DAY.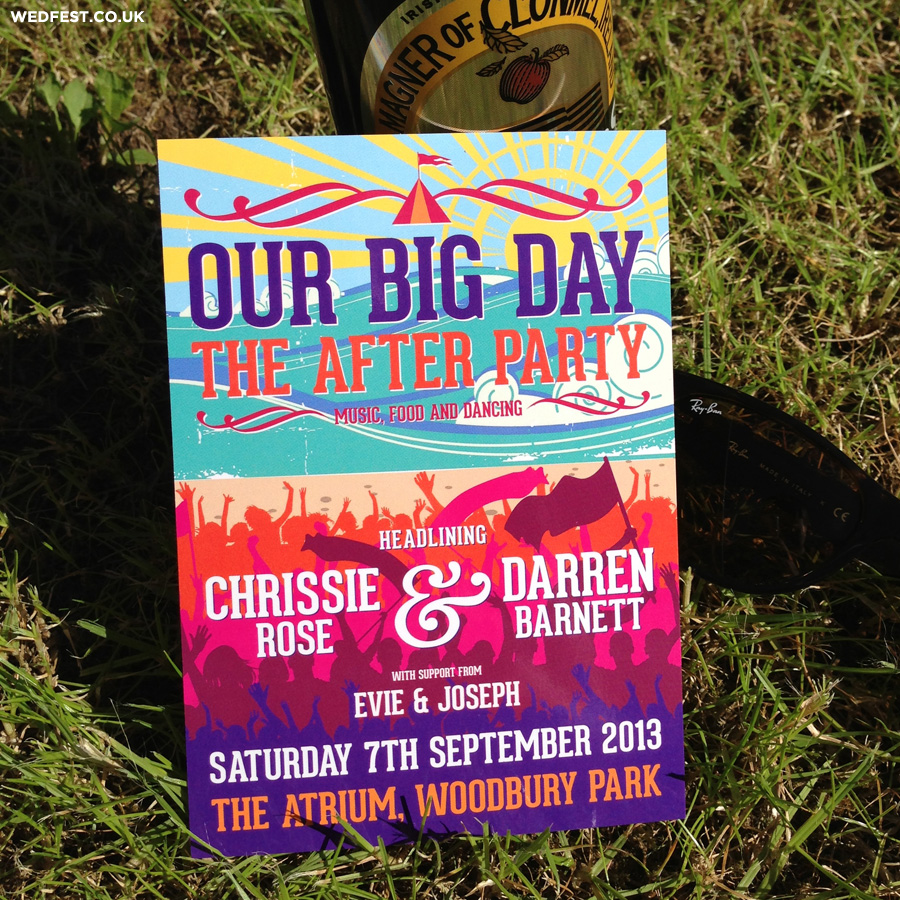 The design above was for a couple who wanted a festival poster themed wedding invite but wanted to incorporate the idea of a beach festival by the sea as they were having a beach wedding.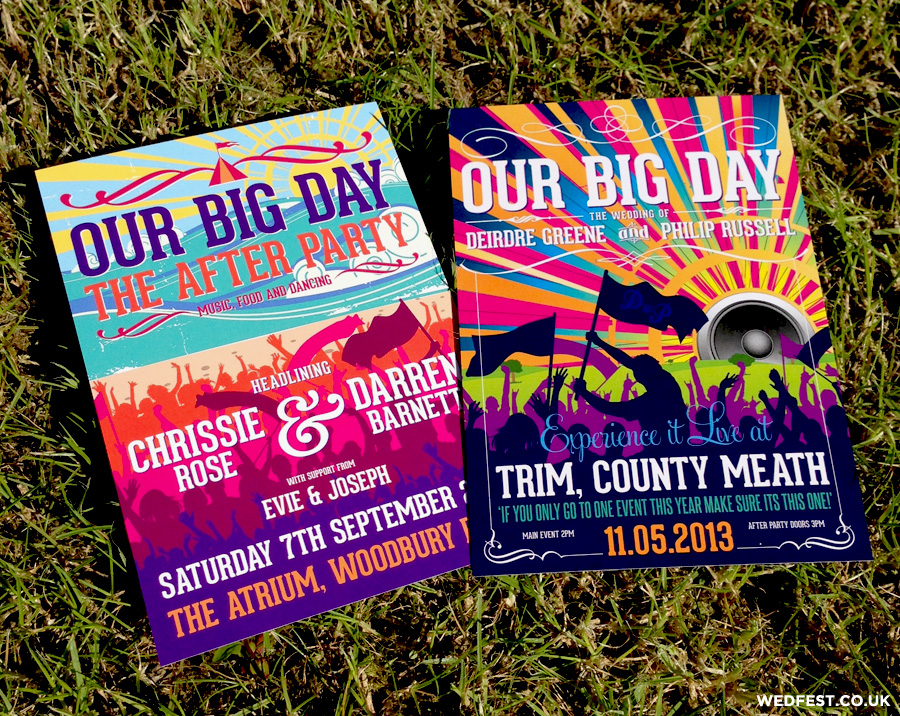 Our Big Day says it all really, its all about the couple who are getting married and the biggest day of their lives! I have design quite a few our big day wedding invites over the past year and this post shows of a few of them I have other in a more shabby chic kind of design so I will post them separately at a later time.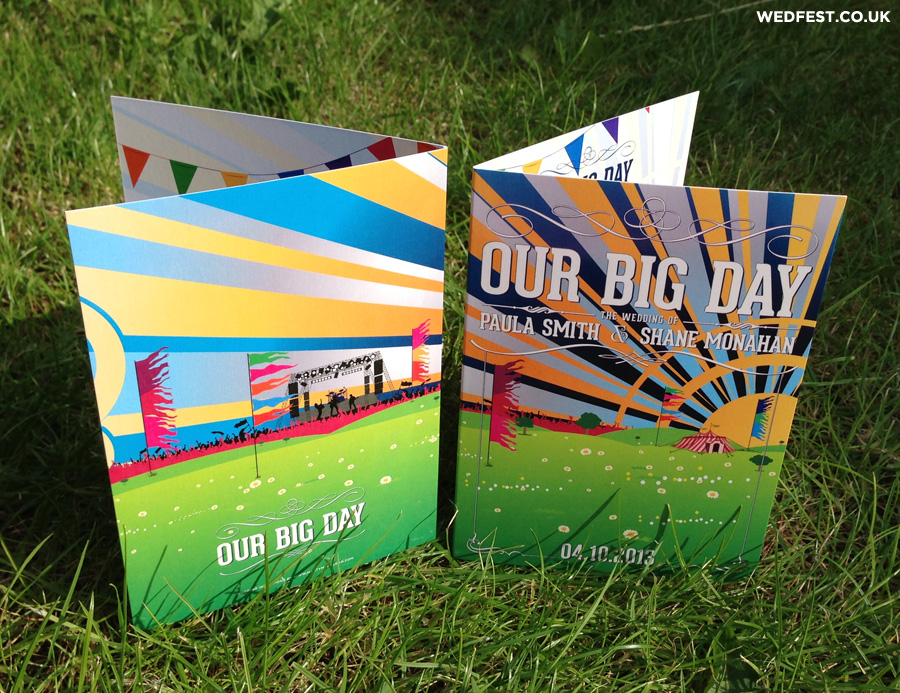 The theme of our big day obviously does not have to be solely festival related, it can just be a general heading on your invites or wedding table plan.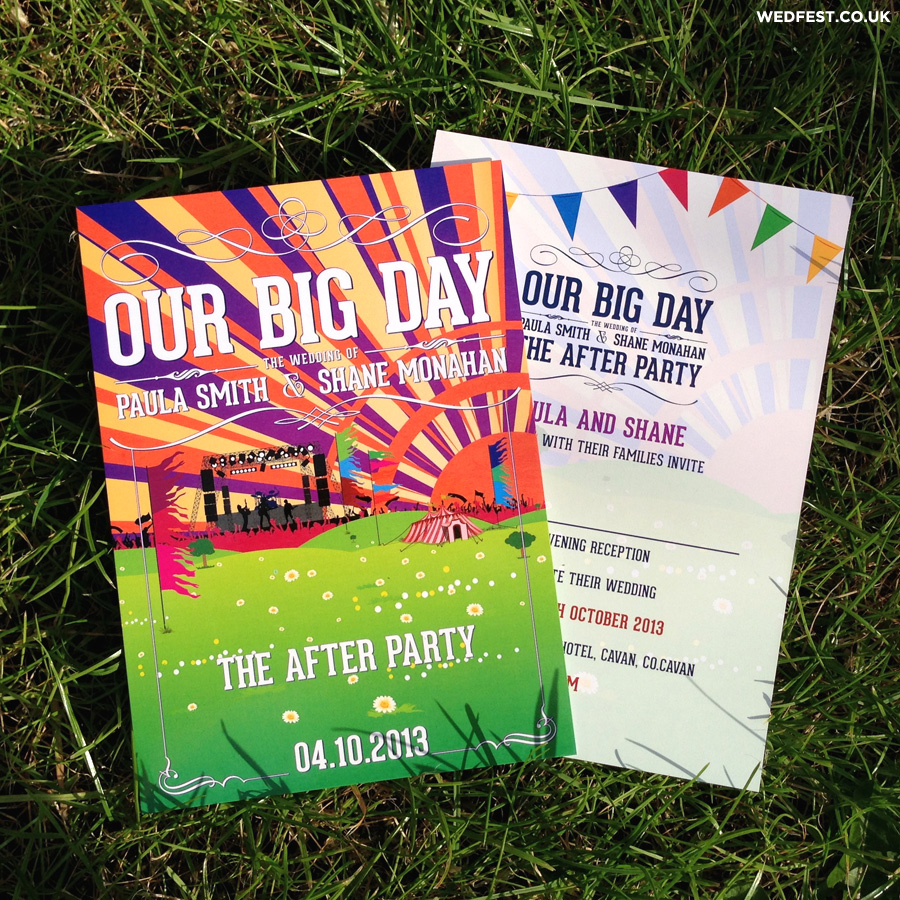 If you are interested in any of the designs you see here or anywhere on the website please click here to get in touch.
Comments
comments