WEDSTOCK Festival Wedding Programme Lanyards – These awesome festival wedding lanyards were created for a couple called Dawn and Matt who got married last weekend in a Festival Wedding which they named WEDSTOCK. I had previously worked with the couple oN their festival style wedding invitations which we made in the style of festival tickets.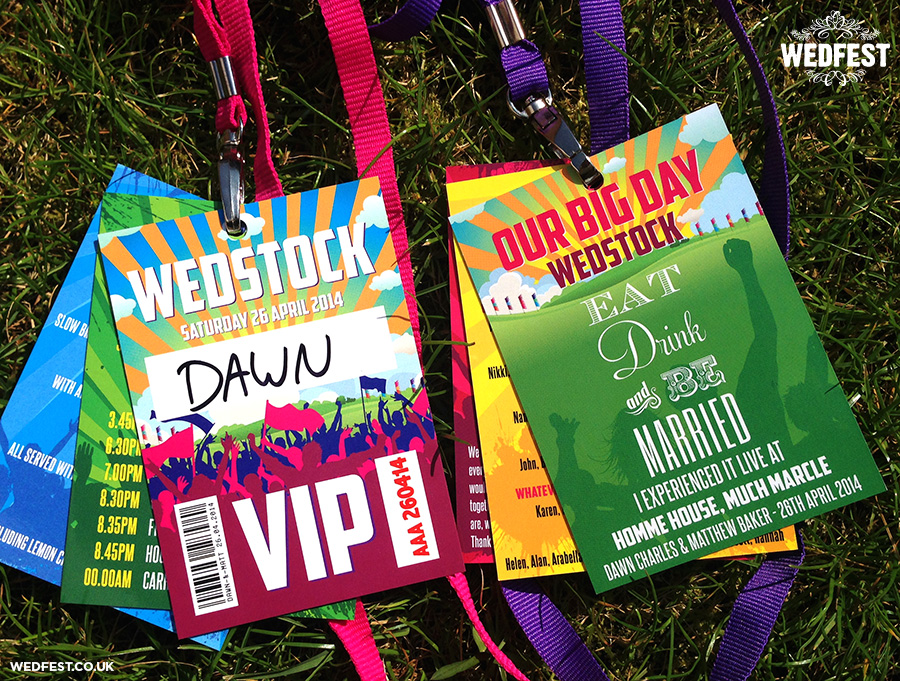 The lanyards were made up of 3 cards, the first card acted as a 'VIP Pass' to the festival wedding but was also doubling as a table place card so each guest knew where to sit at the wedding table. Each of the guests names were written onto the front of the cards and this would be there festival programme for the day.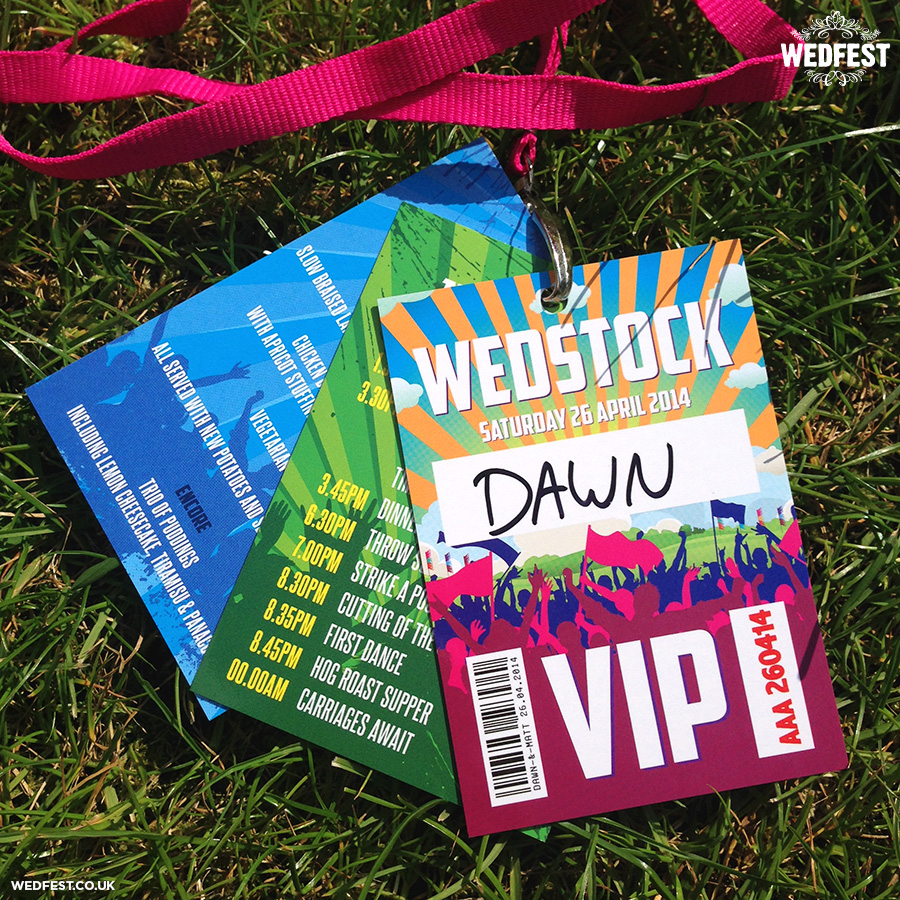 The rest of the cards were made up of the wedding menu, the timings of the day and wedding running order. One of the cards featured a thank you note from the Bride and groom to the wedding guests and the couples parents. They also had the bridal party names on this same card laid out in the style of a music festival line up.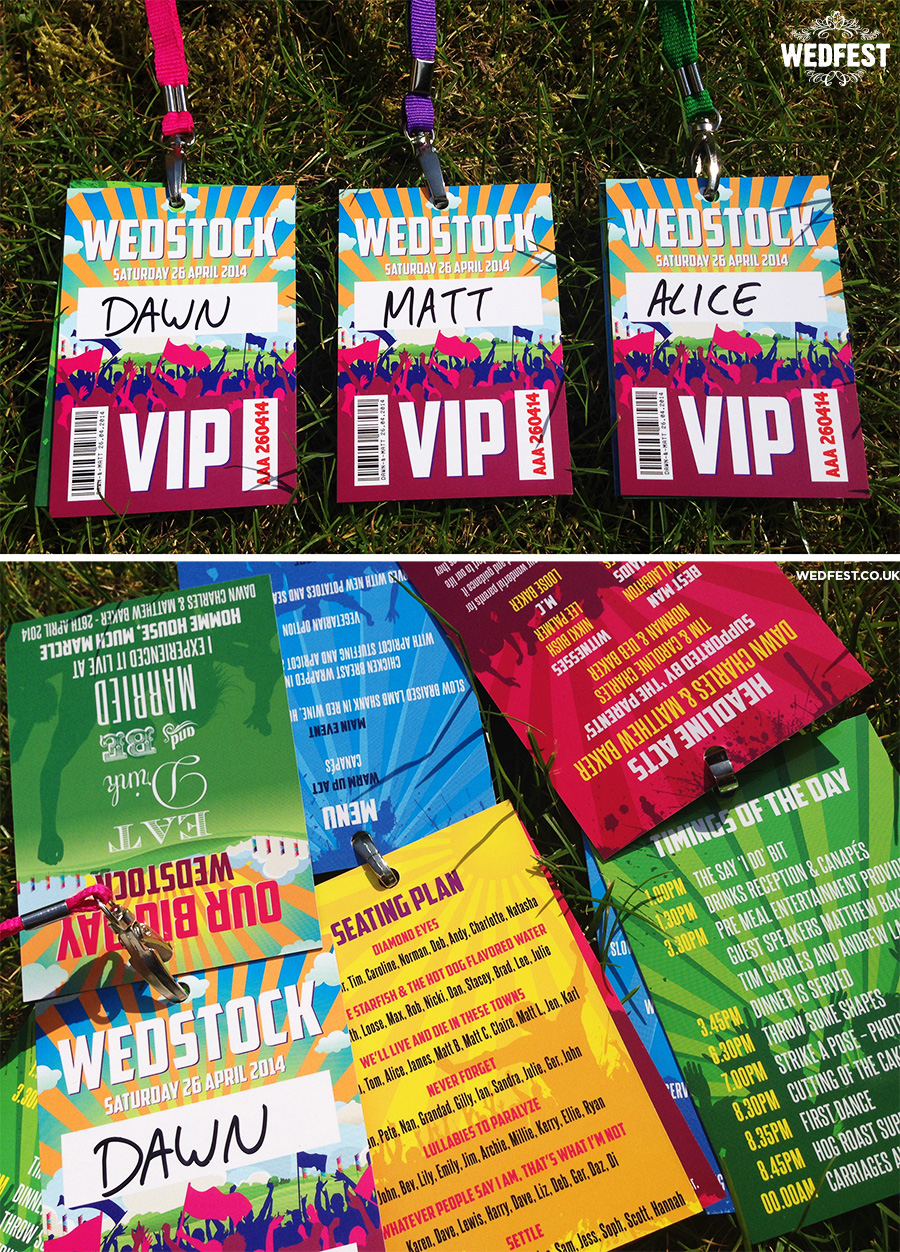 One of the main cards was the wedding seating plan, with each guests name under the table they were sitting at. Each of the wedding tables were named after the couples favourite albums.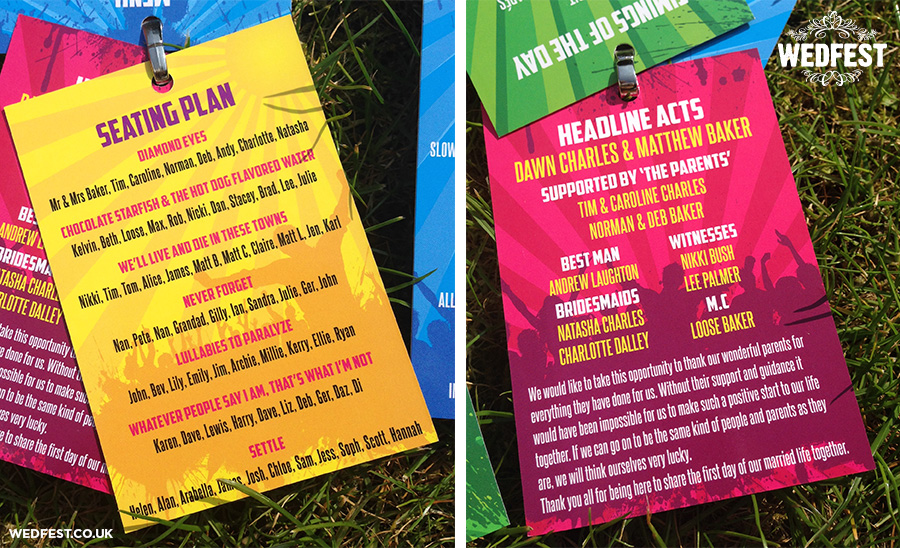 These festival wedding lanyards are a lot of fun and the design was really vibrant and colourful and really stands out when the guests are wearing them and make a great talking point for your wedding day.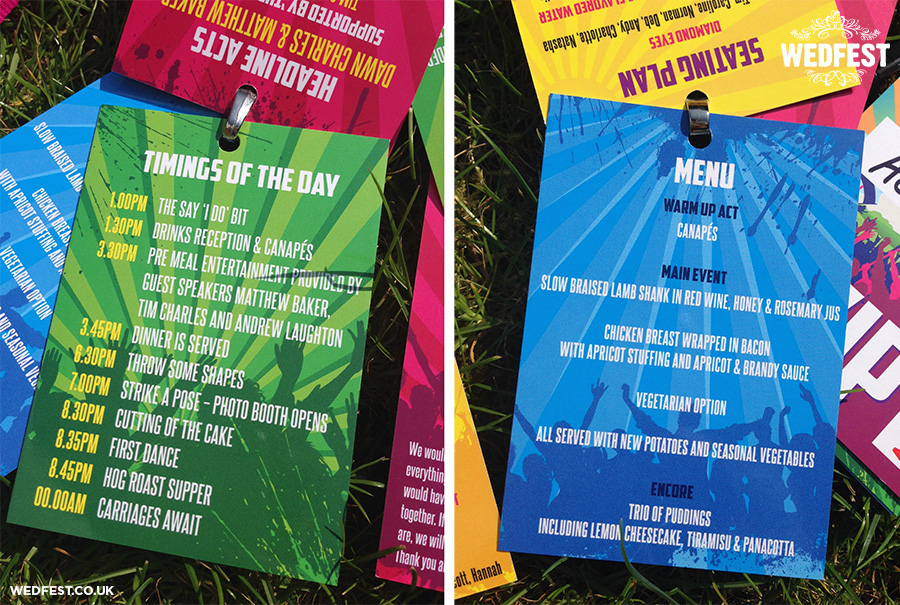 As well as being an informative little wedding programme these festival wedding programmes also make the best possible keepsake you could give your wedding guests. Everyone who holds on to this and finds it in the back of a drawer or in a box in years to come will smile and remember how amazing your wedding day was, these lanyards are made top quality and should last for a lifetime of colourful memories.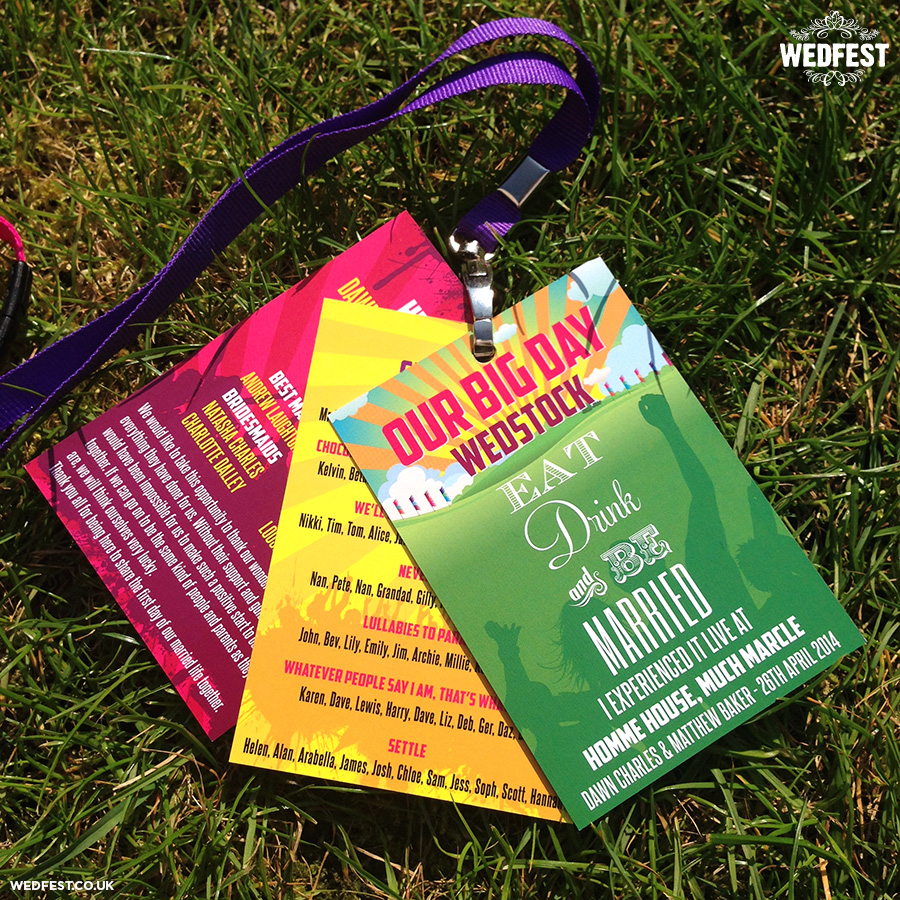 If you like the look of these festival wedding lanyards or want more information on wedding programmes or any of the wedding stationery on this website please click here for more information.
Comments
comments