Festival Wedding Invites – It has been extremely busy here at WEDFEST HQ in 2014 and I am working on loads of new Festival Wedding Invite designs which I will be posting on the website as soon as I can but here is just a few snippets of some of the festival style wedding invites I have been working on lately.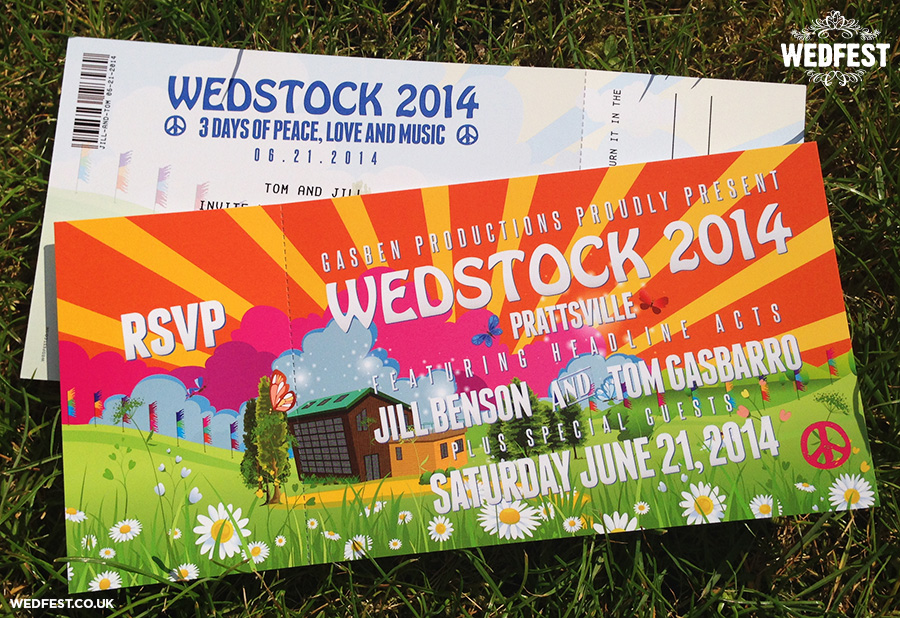 The invitations above were for an American couple who named their wedding WEDSTOCK 2014. They were getting married on their own land so the building you see on their wedding invitation is actually an illustration of their house I created as they wanted this to be a feature of the wedding invites. The tag line for their invites was 3 days of peace, love and music which was taken from Woodstock.
This next set of festival style wedding invites below is a sneak peek of a set of invites I created for a couple from Derry, Northern Ireland who wanted to recreate the theme of BBC Radio 1's Big Weekend festival which took place in Derry~Londonderry last year in Ebrington square. I will be featuring this invites properly in a few weeks time so for now here is a preview. How cool are the fireworks!!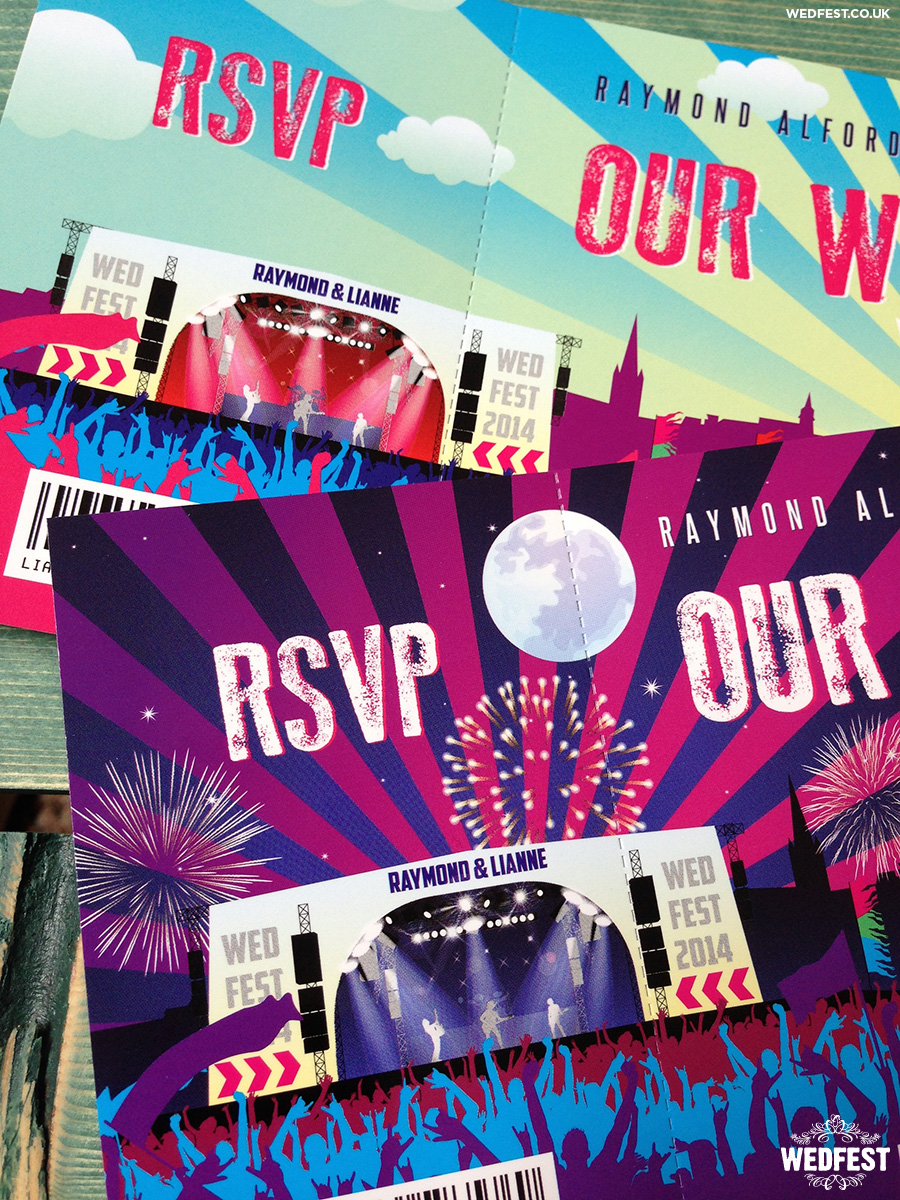 This next set again I will feature properly in a few weeks but these festival wedding invitations are for a couple who are getting married at Forde Abbey in Somerset and wanted me to recreate the Abbey for their invitation designs. They named their wedding festival – WEDLOCK CALLING. Keep any eye on the website for more on these festival wedding invites in the coming weeks.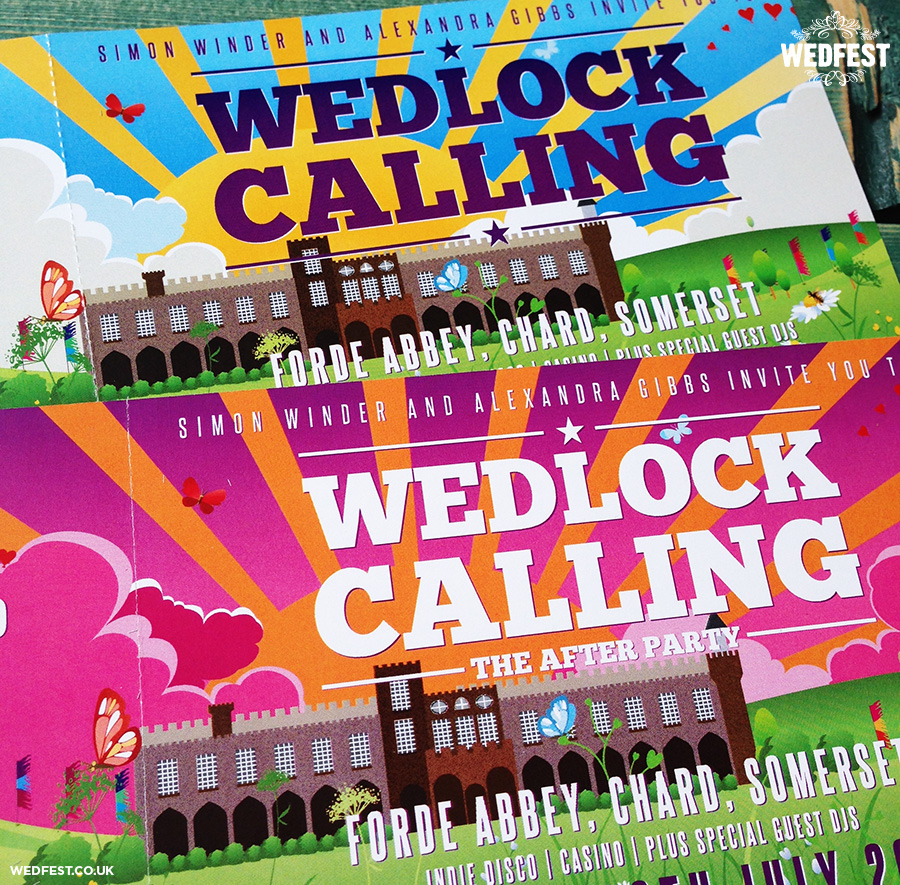 Alot of the weddings I have been designing for lately are taking place in Barns, Farms, Tents, Tipis, Marquees and all sorts of places, so lately I have been designing alot of invites featuring barns like the ones below for a couple called Paul & Kate. I will be showing more of the designs with barns, farms and much more shortly so stay tuned to the website if you are having a Barn Wedding, Farm Wedding or anything similar.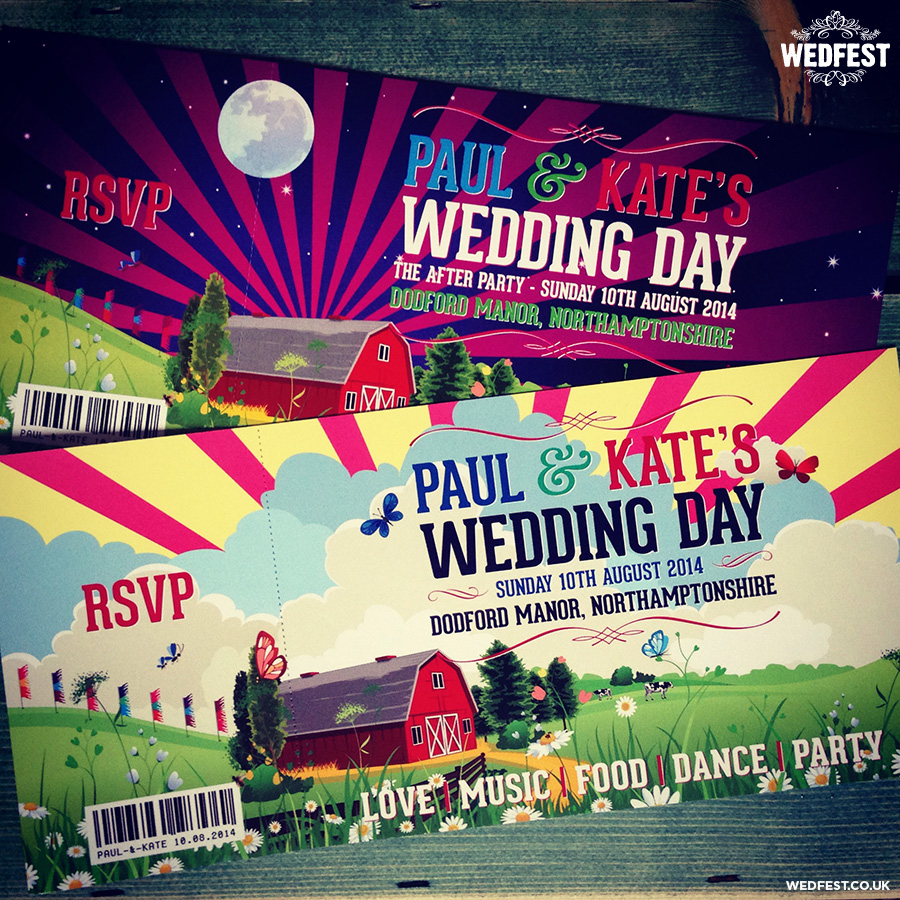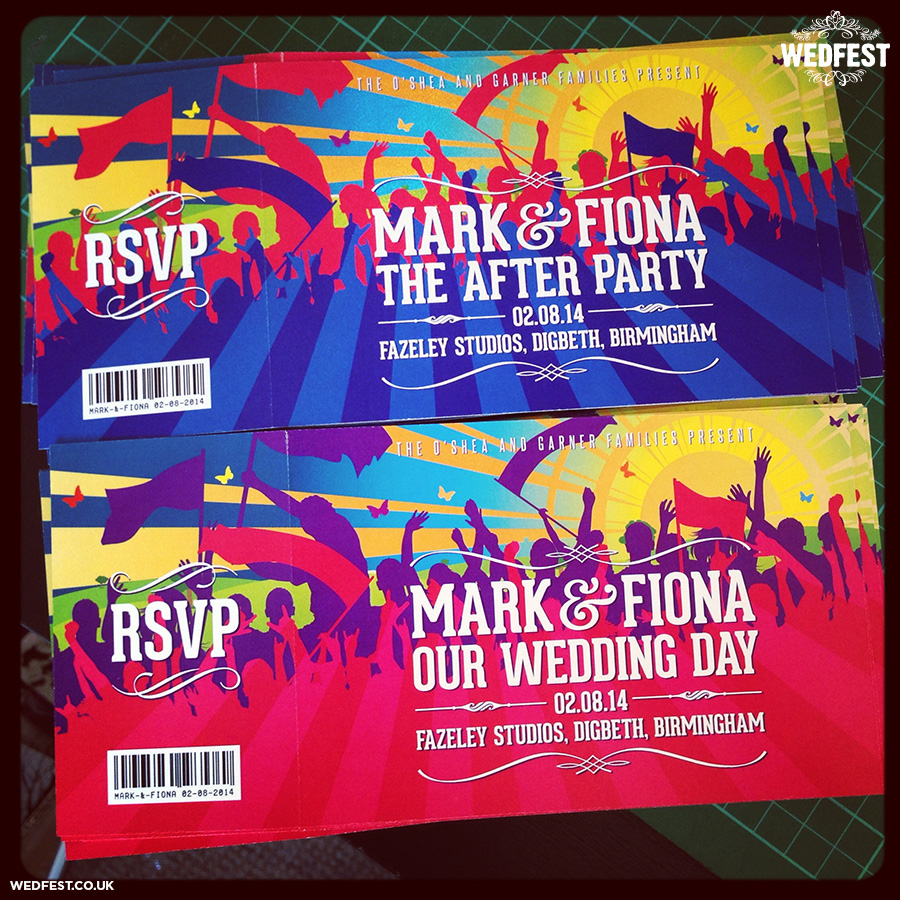 That is just a quick snippet of the hundreds of designs I have got going on at the minute featuring everything from Farms, Barns, Festivals, Abbeys, Fireworks, Stages, Houses, Cows and much more. Keep watching the website for all the latest designs and updates and also visit our facebook page and twitter both of which are linked at the right of this page.
If you like what you see on this website and would like more information on our Festival Wedding Invites then please click here to get in touch.
Comments
comments