Festival Wedding Seating Plan – This couple contacted me and told me they wanted a wedding table plan in the style of a festival poster as thats where they met and they go every year. No problem we said and the couple had suggested the title 'WEDDING IN LEEDS'.
For the top table or main stage we put the couples names as the headline acts with support from the best and and bridesmaid etc. all with made up band logo style names. The rest of the guests where under various festival stage names such as NME STAGE, BBC RADIO 1 STAGE, BBC 1XTRA STAGE etc. which each table was named after.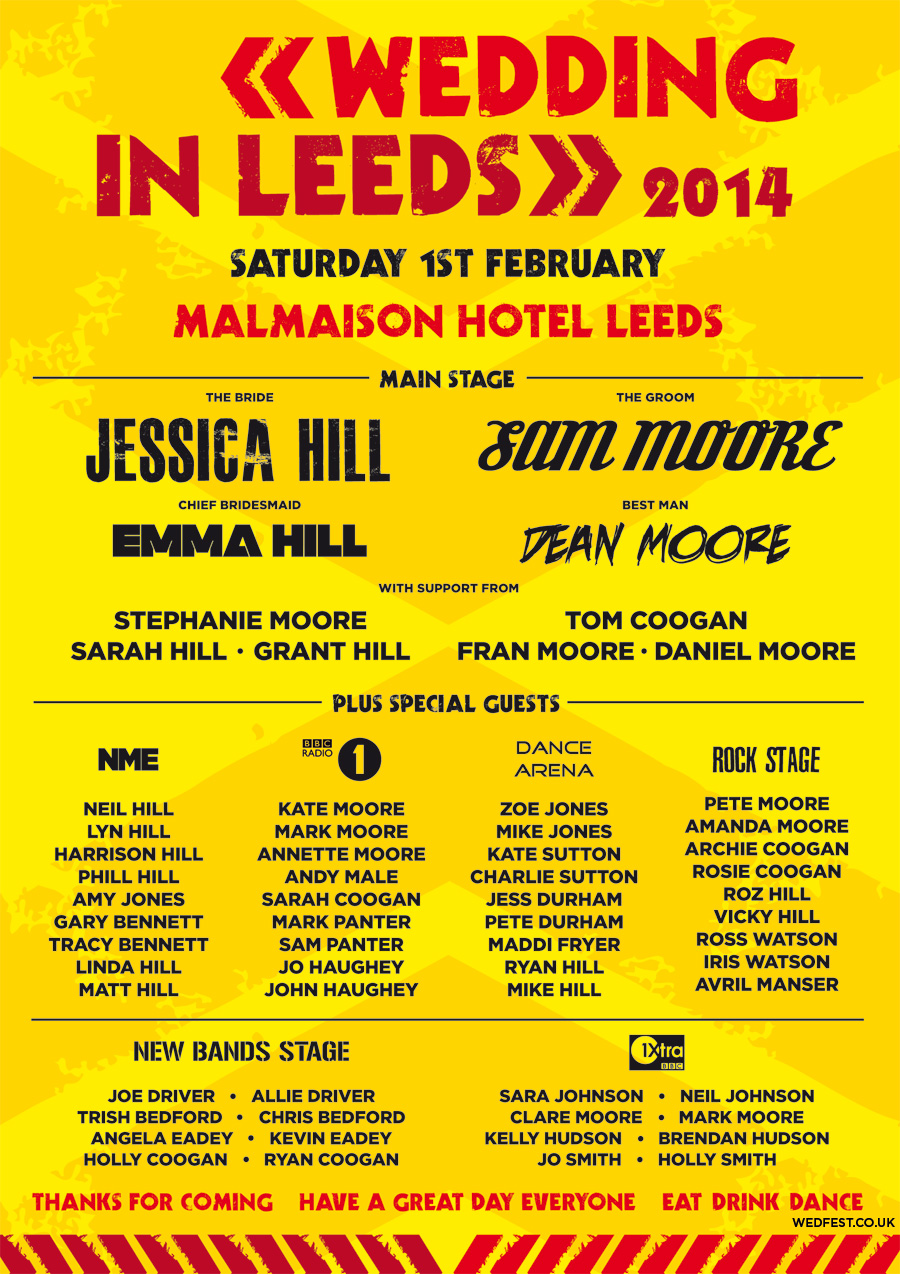 If you like the look of this festival wedding table plan and are interested in getting something similar for your own wedding please click here to get in touch.
Comments
comments