WEDFEST Wedding Invites – The photo below shows a small selection of the many, many wedfest weddings we have worked on over the past few years. We are always striving to come up with new awesome designs for your festival weddings and the photo below shows a small snippet of the fantastic wedfest themed designs we have created.  More and more we are seeing many 'versions' of these designs appearing everywhere around the internet, a huge compliment to our work and we are happy to 'inspire', but right here is the home of these designs. If you are looking for wedfest wedding invitations and original designs and you are reading this now then you have come to the right place. Have a look through the rest of the website and check out our amazing design work and you will no doubt be impressed.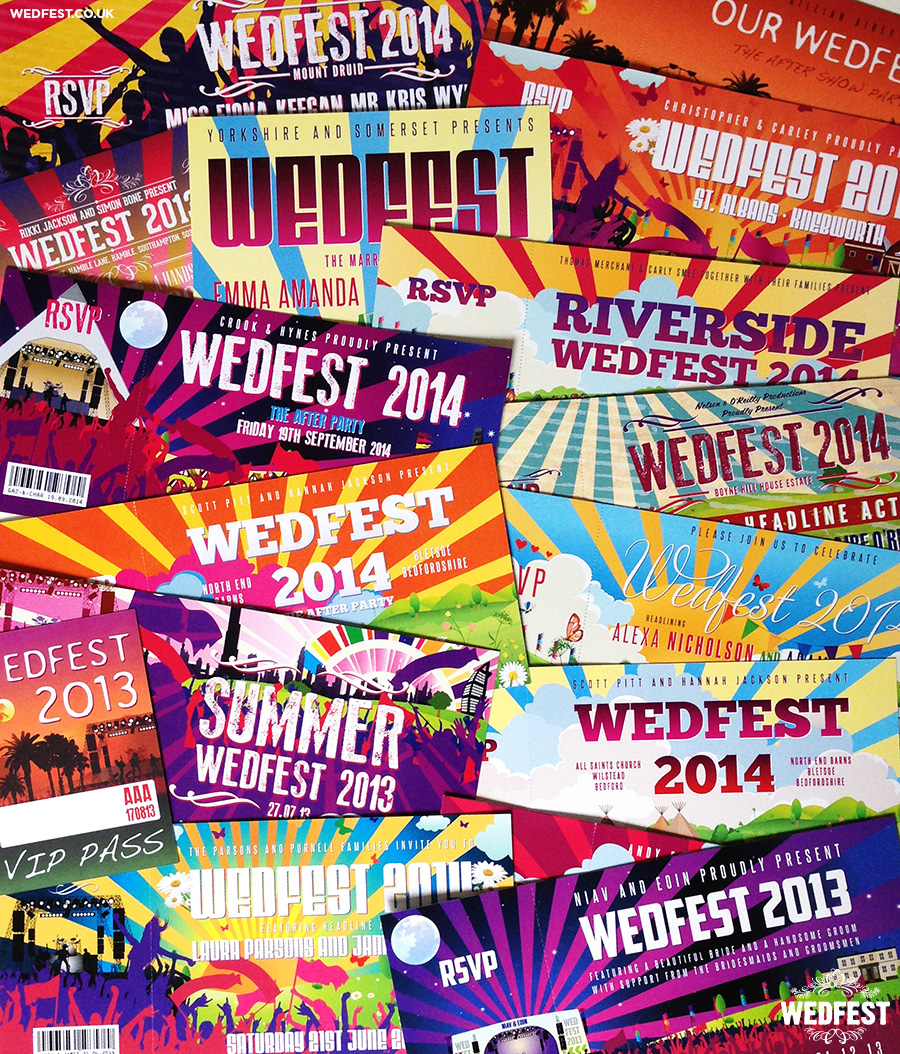 If you are looking for something particular but don't see it on the website, please get in touch. We have lots and lots of designs that aren't online (we can't give away all of our secrets) and we can design you a wedding invitation to suit exactly whats in your mind.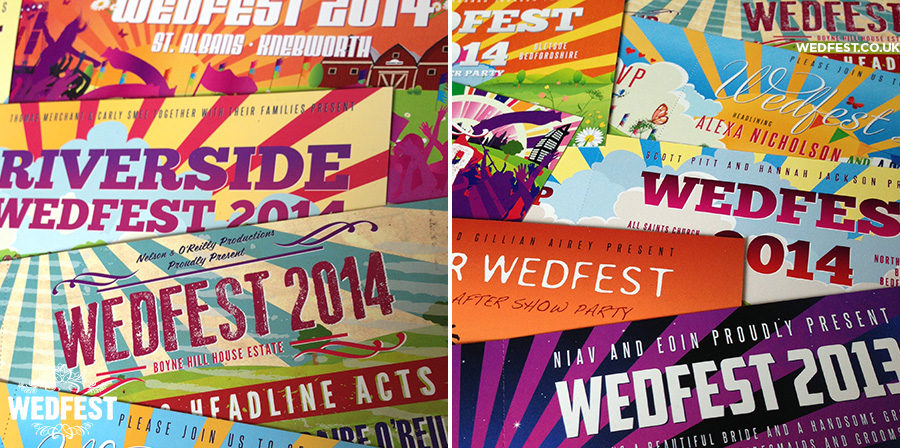 All these designs are totally customisable so you pick your own colours, themed, layouts, text and titles such as wedstock, wedfestival, summer fest, wedlock, or whatever, or even better make up your own which is what most couples do, and sure thats half the fun!! Click here to get in touch.
Comments
comments