Airline Boarding Pass Travel Themed Wedding Invites – These travel themed wedding invites are a set I designed last year for a couple from Spain and Italy. The couple contacted me having seen some on my other work and like the style and quality. They told me that they wanted to have wedding invitations in the style of an airline boarding pass. They also needed other travel themed wedding stationery to go along with their invitations such as maps and information cards also designed in the same theme.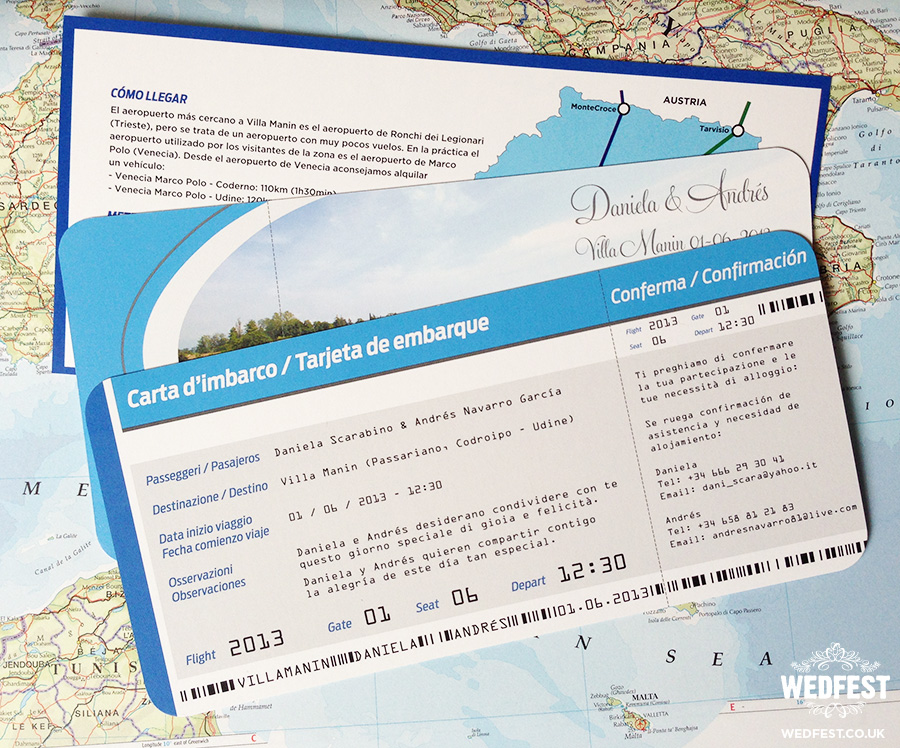 The bride to be was Spanish and the Groom Italian so this is how they arrived at the travel theme for their stationery. This also meant that the invitations and information on the wedding invites had to be in both Spanish and Italian.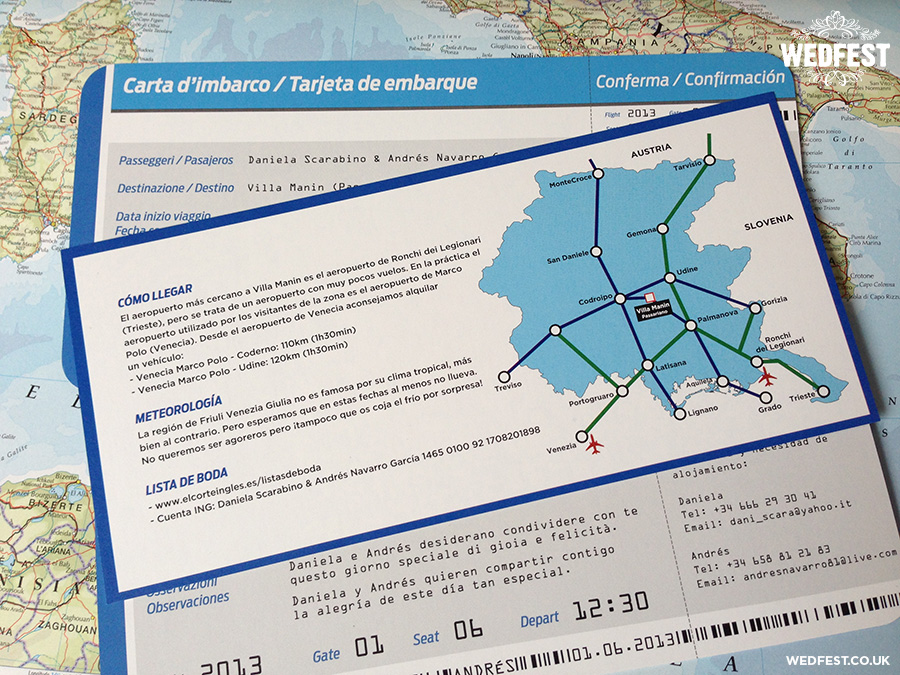 The couple were getting married in a venue called Villa Manin in Italy which is worth googling. Its a pretty amazing place and actually is an outdoor concert venue and has hosted some of the biggest rock acts in the world.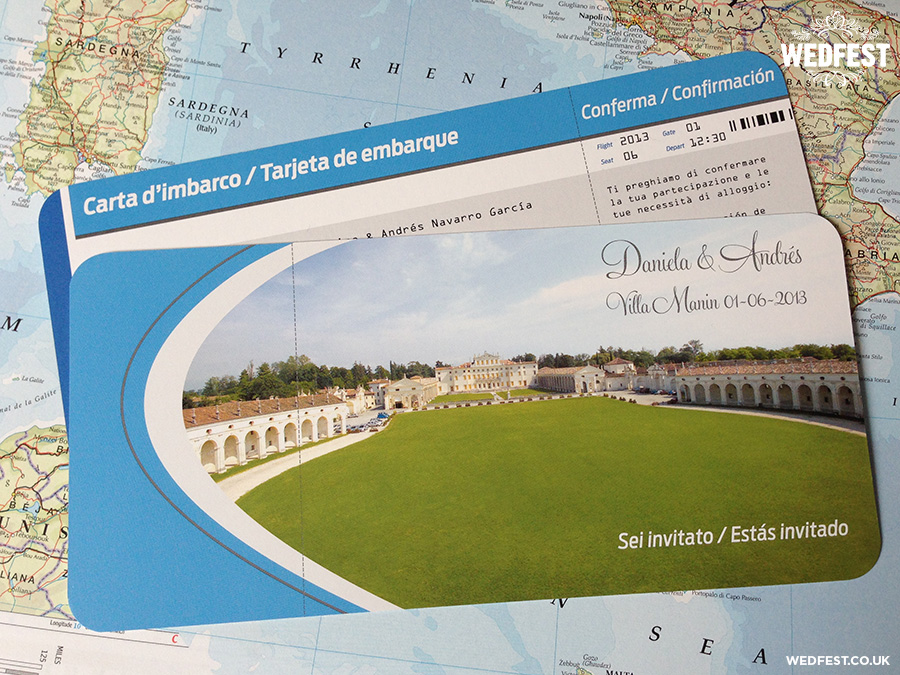 These airline boarding pass wedding invitations look great and are perfect for any couple having a travel themed wedding or for any couple who have done alot of travelling in their time.
If you like the look of this wedding stationery or any of the designs on this website please click here to get in touch.
Comments
comments