Vintage Ticket Wedding Invitations – I have been doing alot of these Vintage Ticket Wedding Invitations lately and they are proving very popular. They are great for all sorts of weddings. Some people want to have a hint of a festival feel to their wedding with out going all out so these are perfect and also people who are looking for vintage or shabby chic wedding stationery they work great for those types of weddings to.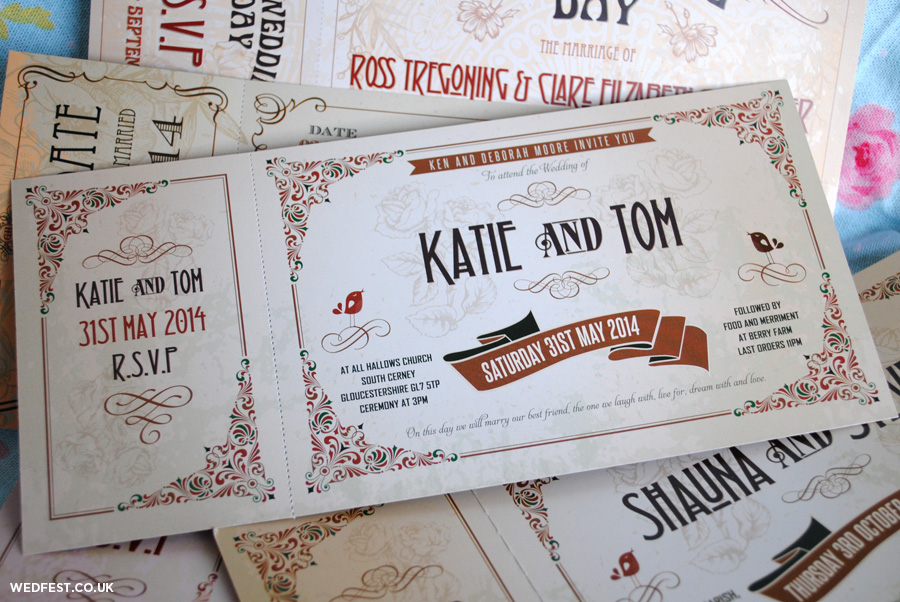 I have designed a few different variations of these vintage ticket wedding invites so far and also working on a few new ones which I will post up on the website soon. Although they are supposed to be vintage looking you can still play about with colour and include different colour schemes which may be relevant to your wedding. If you look at the samples on these pictures you can see hints of greens, reds, pinks, peach etc. all of which are the colours in the various couples wedding days.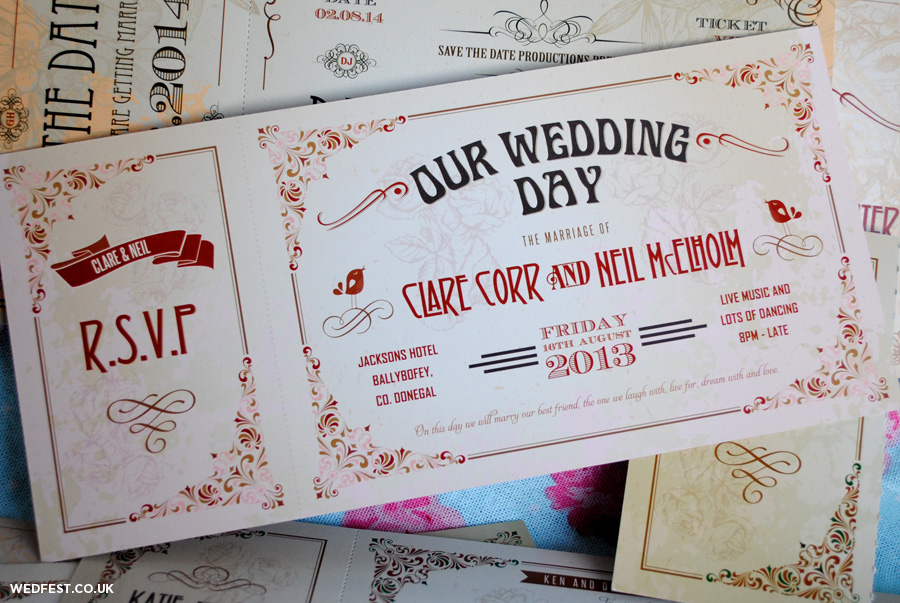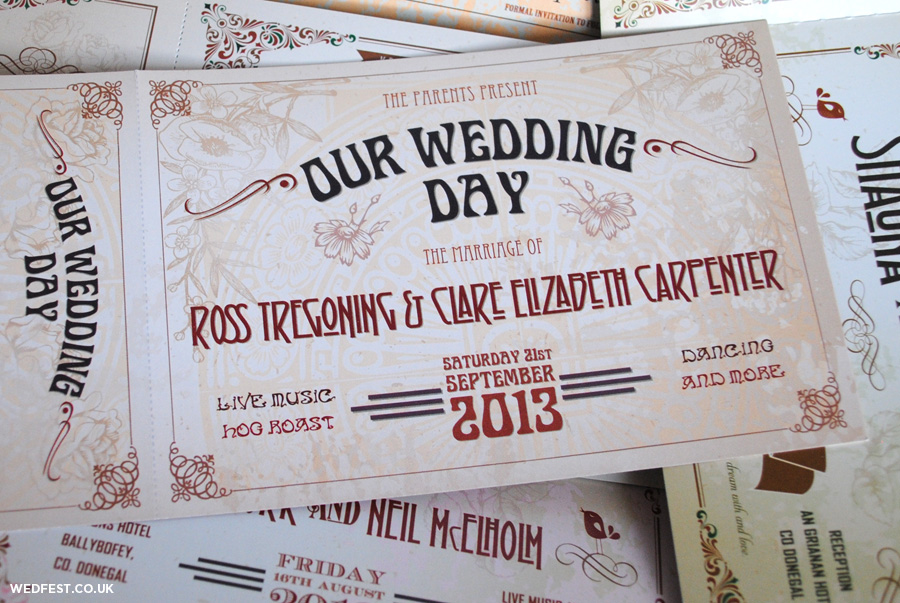 These vintage ticket wedding invitations are also great because of the detachable RSVP stub which your guests can simply fill out, tear off and send back to you with minimal fuss. I can also supply pre-addressed RSVP envelopes for these ticket invites if required.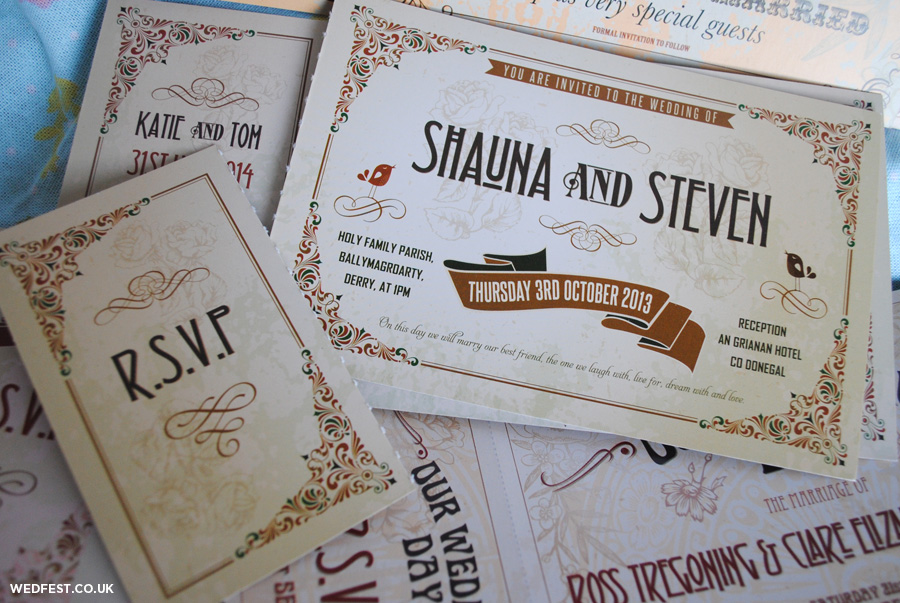 As well as being used for wedding invitations they can also be changed to vintage ticket save the date cards. This is great if you are planning your wedding early or need to let your guests know about your wedding a good bit in advance. The save the date card example you see here is actually for a top pop/rock star whose wedding stationery I am working on. I will reveal more about that soon.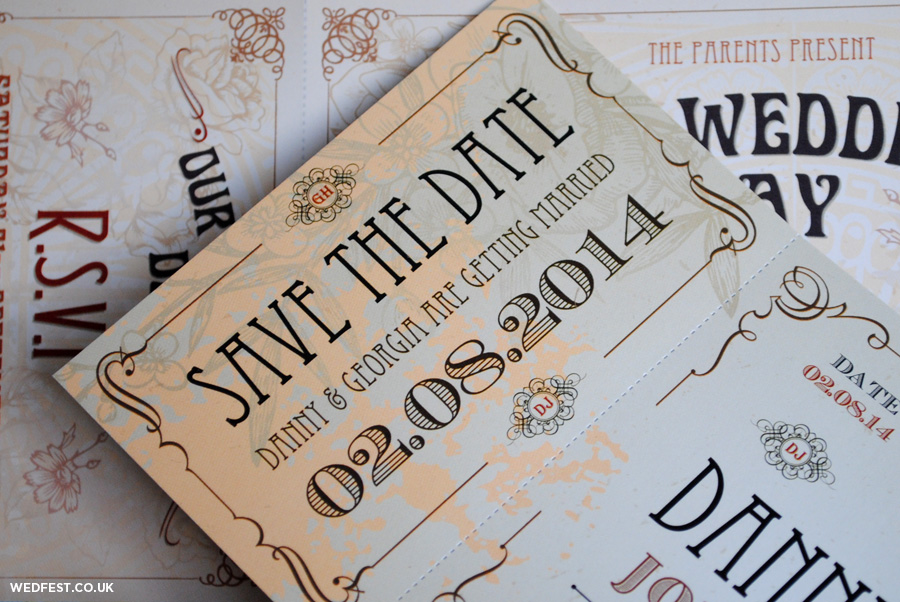 If you are interested in having vintage ticket wedding stationery or are looking for shabby chic themed wedding stationery please click here to get in touch.
Comments
comments