Summer Music Festival Wedding Invites – It may be December and Christmas is literally around the corner but here at WEDFEST its all about Spring and Summer 2014 as people are getting ready to send out their wedding invitations in the new year. It actually works out quite funny that in the summer I was designed winter and christmas themed wedding stationery and now that its winter I am designing for the summer.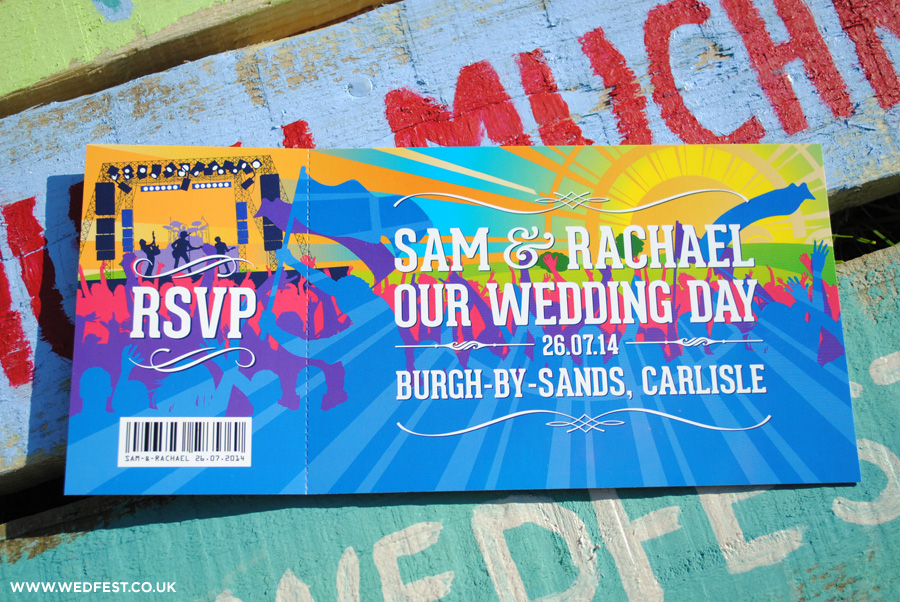 These summer music festival themed wedding invites are for a couple from Carlisle, Wales who are getting married in Summer 2014 and are having a festival themed wedding day. They wanted festival themed tickets for their wedding invites and wanted them to be bright and colourful and thats exactly what they got.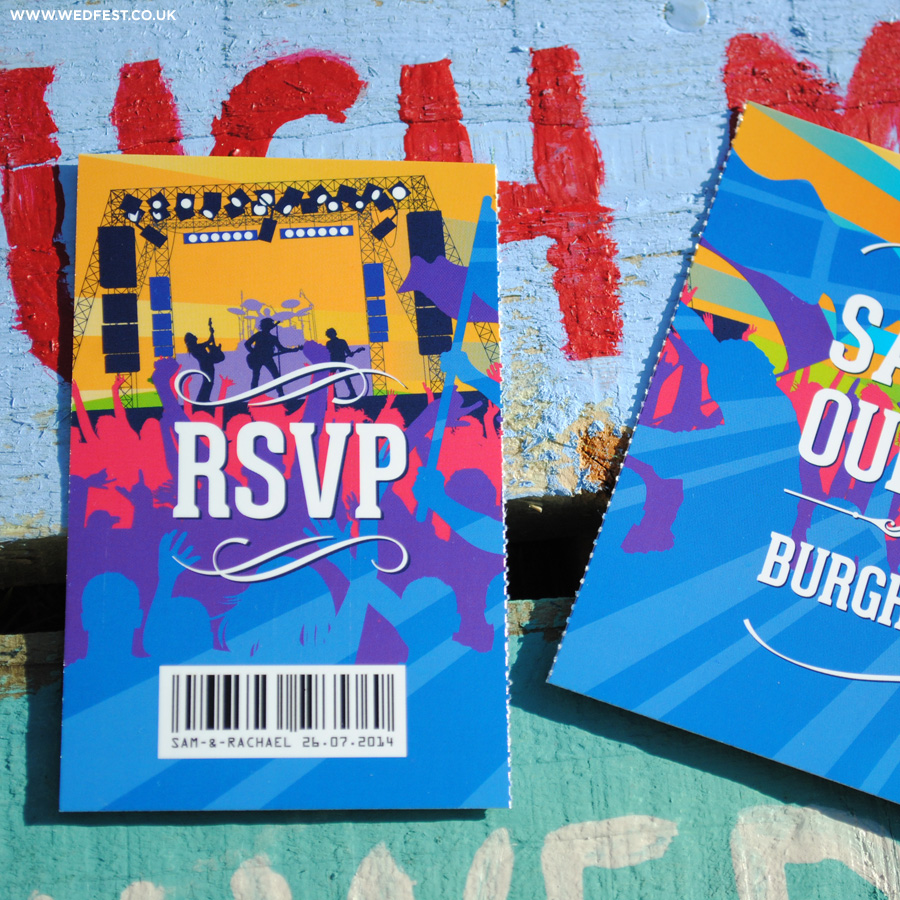 The concert ticket invites have a detachable RSVP stub which means the guests can easily tear this off and reply to the couple getting married.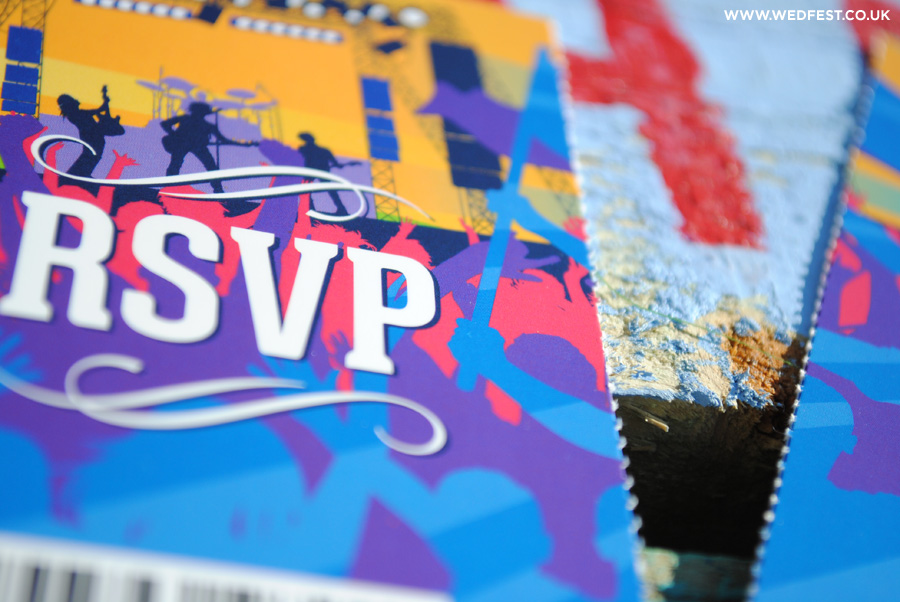 These invites look great in the photos but even better in real life. If you are getting married in the summer of 2014 you should probably be thinking about your wedding invitations over the christmas period and making final arrangements for your wedding day.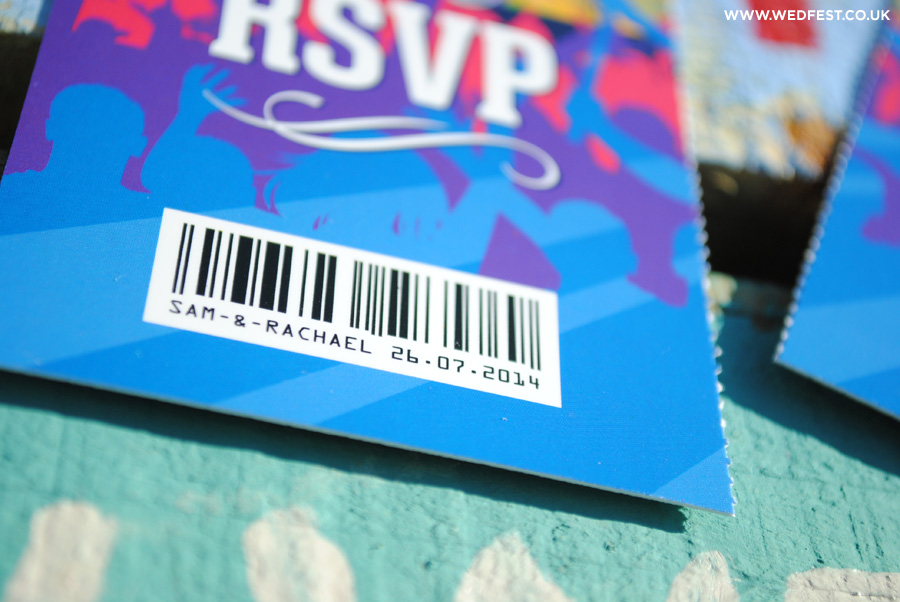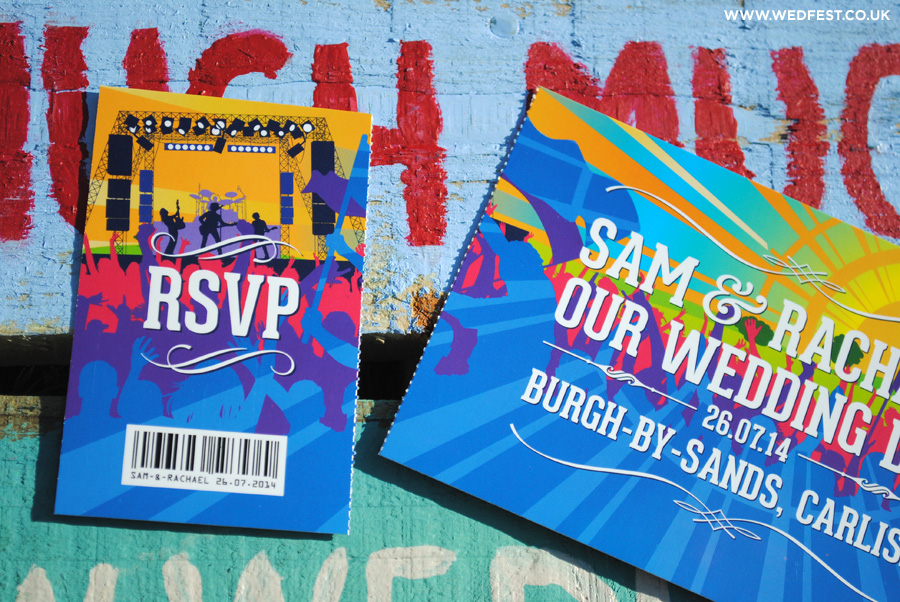 If you like these music festival themed wedding invites and would like more information on these or any of the festival themed wedding stationery you see on this website please click here to get in touch.
Comments
comments