Summer Festival Ticket Wedding Invites – March is nearly over and slowly but surely we are creeping closer and closer to the summer! Festival season is just around the corner and more importantly for most of you Wedding season is about to kick off! Seeing all the festival line ups being announced this past few weeks has got me excited for the summer and the long sunny days. Pamela and Anthony from Paisley in Scotland contacted me a few months back for wedding invitations and told me they wanted invitations that were festival based but were fun and had lots of fun and colour going on.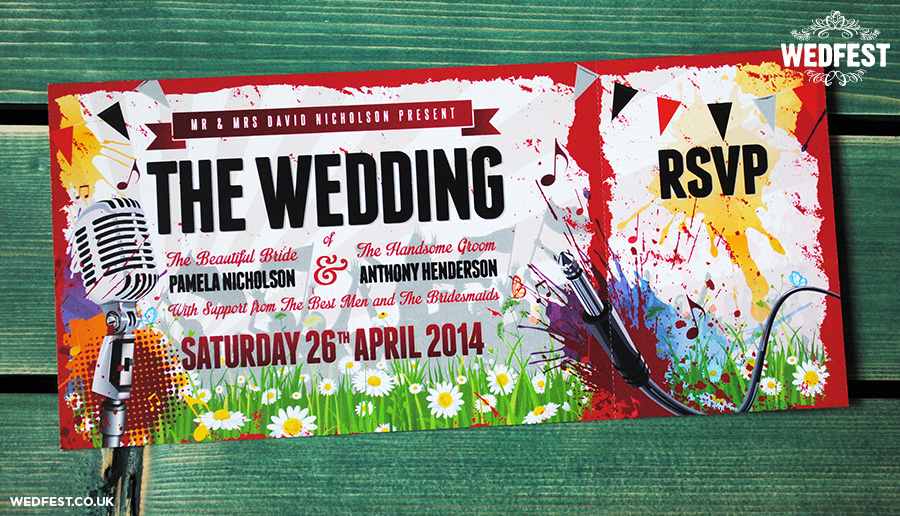 This design was a combination of a few designs I have been working on. There is references to music with the retro microphone and guitar jack with music notes all around the design. There is festival bunting in red, black and silver the main colours of the couples wedding. In the background there is a silhouette of festival goers dancing and in the main body of the design there is huge splashes of paint and colour everywhere to really bring the design to life and add that bright summer feel to it.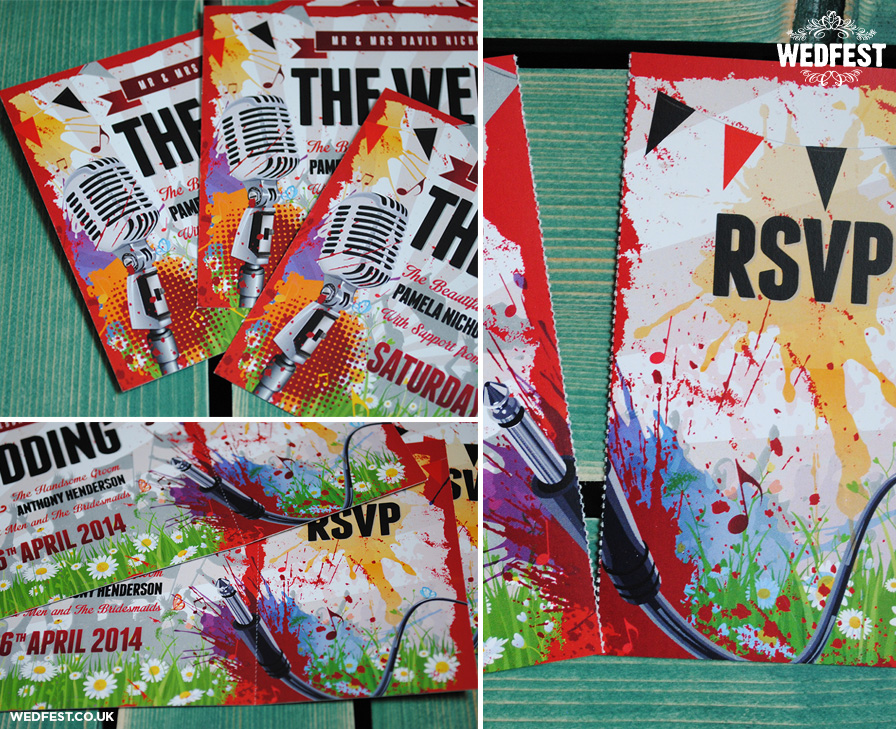 These invites are all about having fun with your wedding stationery, your wedding guests will remember this style of wedding invite for a long time. I bet you cant even remember what the last wedding invite your received looked like? It didn't look like this anyway!! These invites were made in a festival ticket style so that the wedding guests could easily tear off the RSVP stub and send it back to the couple in a pre addressed RSVP envelope.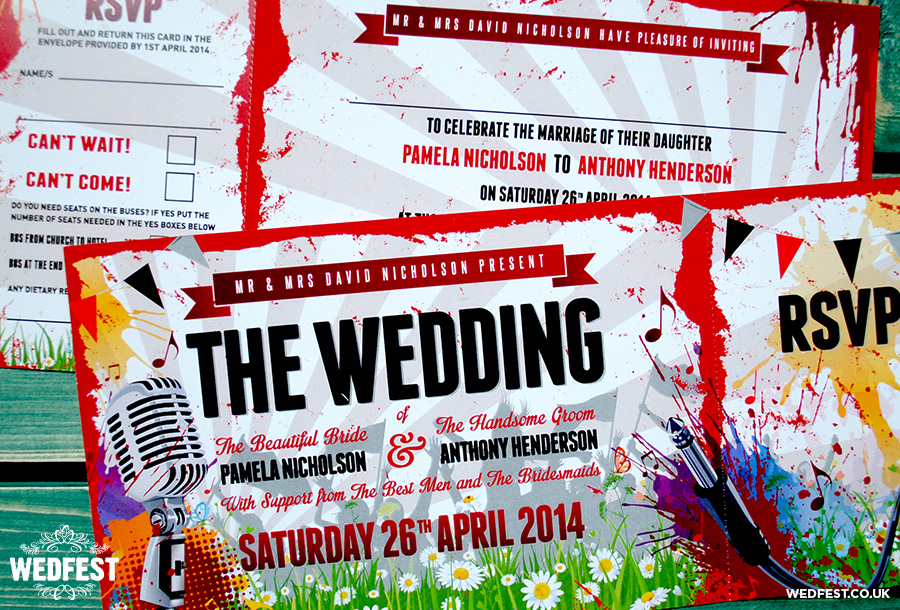 If you like the look of these Summer Festival Ticket Wedding Invites or any of the designs on this website please click here to get in touch.
Comments
comments