Our Big Day Festival Themed Wedding Stationery – This Scottish couple who just got married at the weekend contacted me looking for me to design them a wedding table plan in the style of a Festival Line up Poster. They wanted to name their festival wedding OUR BIG BIG DAY.
As well as the wedding seating plan they also wanted the wedding table centre cards to reflect the festival theme. Each of the wedding tables was named after a stage at their favourite music festivals such as Main Stage, NME Stage, Radio 1 stage, Slam Tent, King Tuts, T Break etc. etc. I followed the same design as the table plan for the table centre cards with each stage name on the front of the card.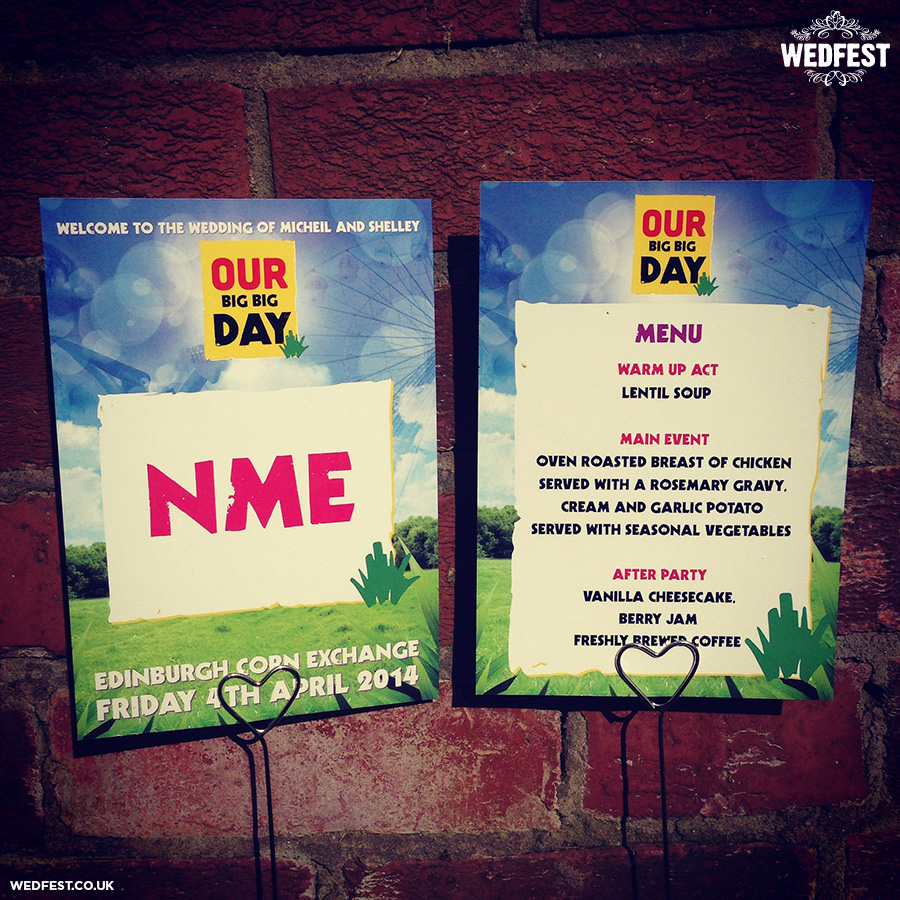 The Bride also wanted festival wedding menus, so for the reverse side of the wedding table cards we had the wedding menu. Still keeping with the festival themed the starter was named as the Warm up Act, the main course as the Main Event and the dessert as the After Party.
If you like the look of this Festival Themed Wedding Stationery or any of the designs on this website and would like more information please click here to get in touch.
Comments
comments