Heavy Metal Wedding Stationery – A few months back I posted some photos of some heavy metal themed wedding invitations I had made for a couple of Rockers from Edinburgh, Scotland. The theme they had been going for was 'Skulls and Roses' and the wedding invite designs turned out awesome as you can see below.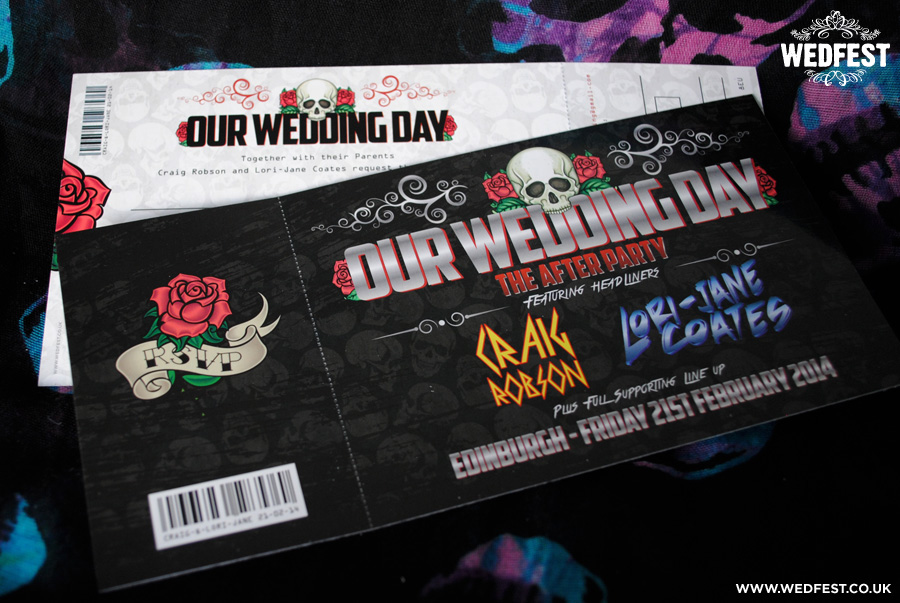 Last weekend this very couple tied the knot at The Caves in Edinburgh which is an amazing wedding venue, so if you haven't checked it out go do so now, very rock and roll indeed. This next image was the heavy metal themed wedding table and seating plan that I had designed for the wedding. It featured album covers from their favourite bands such as Metallica, Def Leppard, Motley Crue, Aerosmith and other heavy metal and hard rock bands. The Album covers were for the table names and each guest under that album was sat at the correseponding table. The seating plan design followed in the same skulls and roses and red and black theme that we had used in the wedding invitation designs.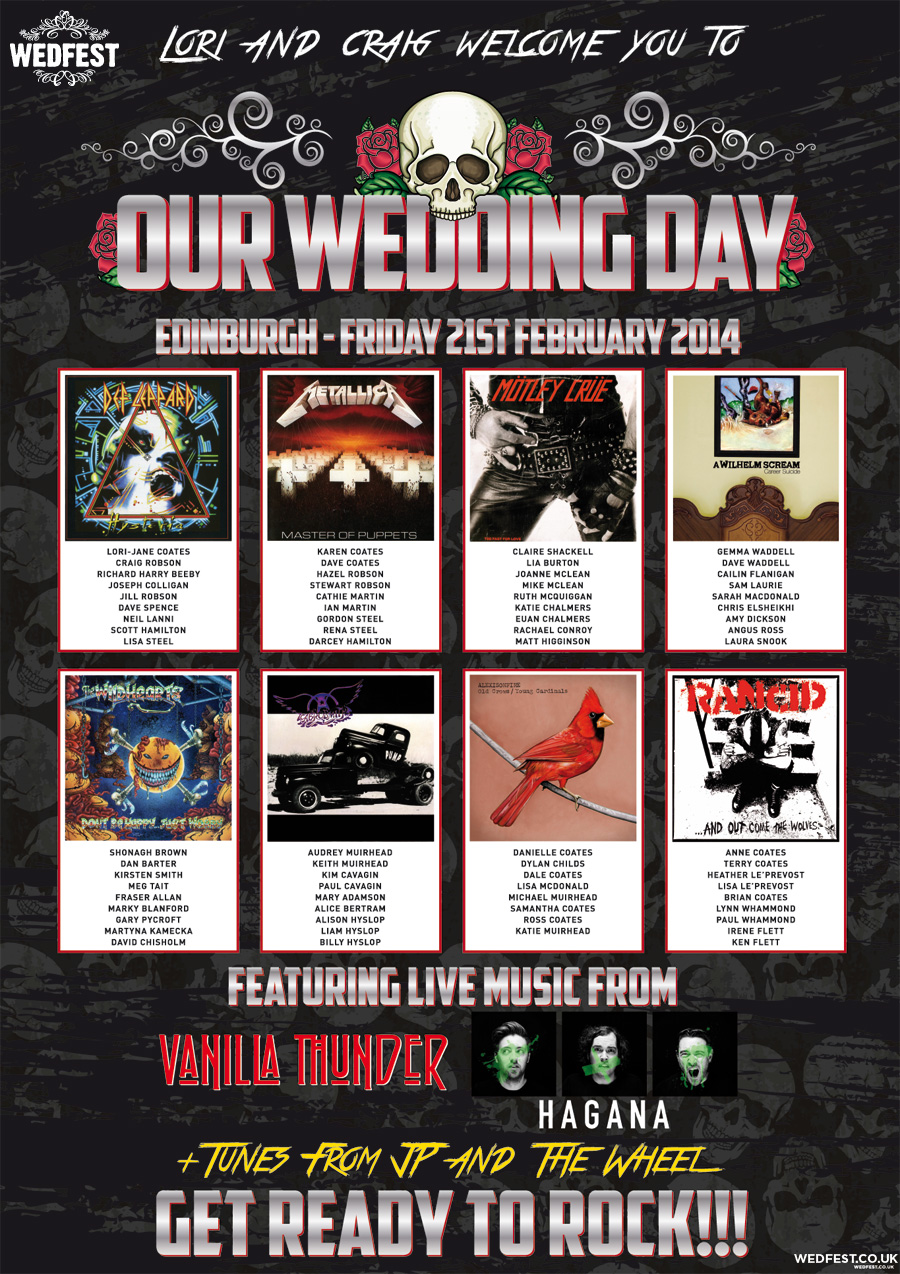 The couple didn't stop there, these guys were out to ROCK! Check out a couple of photos of them below and must notably check out Lori the ultimate Rock and Roll Bride wearing a totally rocking Black Wedding Dress! It don't get anymore Rock and Roll than that! Also Craig the Groom was matching in a black jacket and shirt with red tie, and since he is a scots man he was wearing a kilt of course!!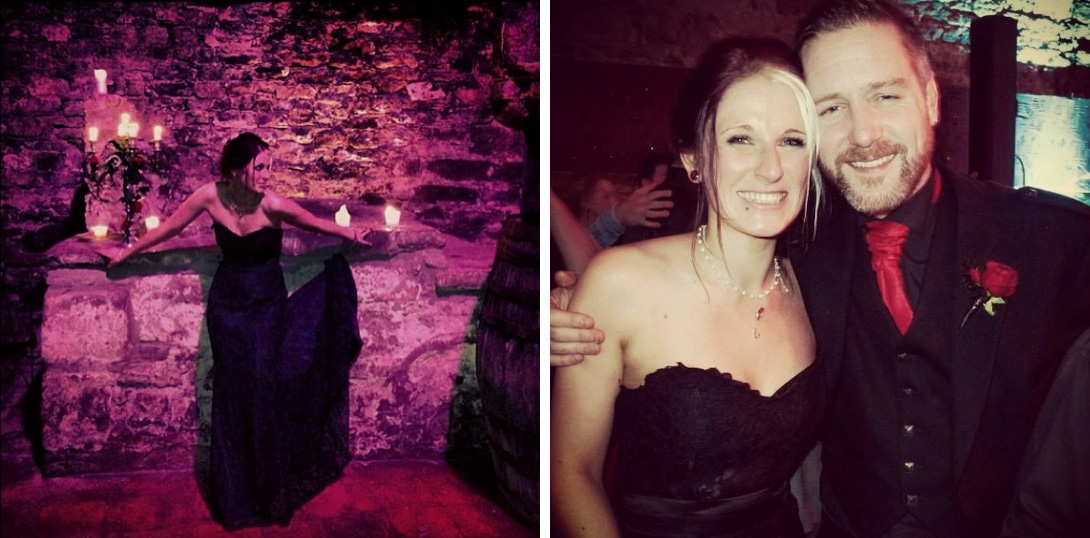 These guys are big rock and roll and heavy metal fans and they wanted to bring that into their wedding day. If you would like something similar or are interested in heavy metal wedding stationery for your own wedding, or like any of the designs you see on this website please click here to get in touch and put some rock and roll into your wedding!!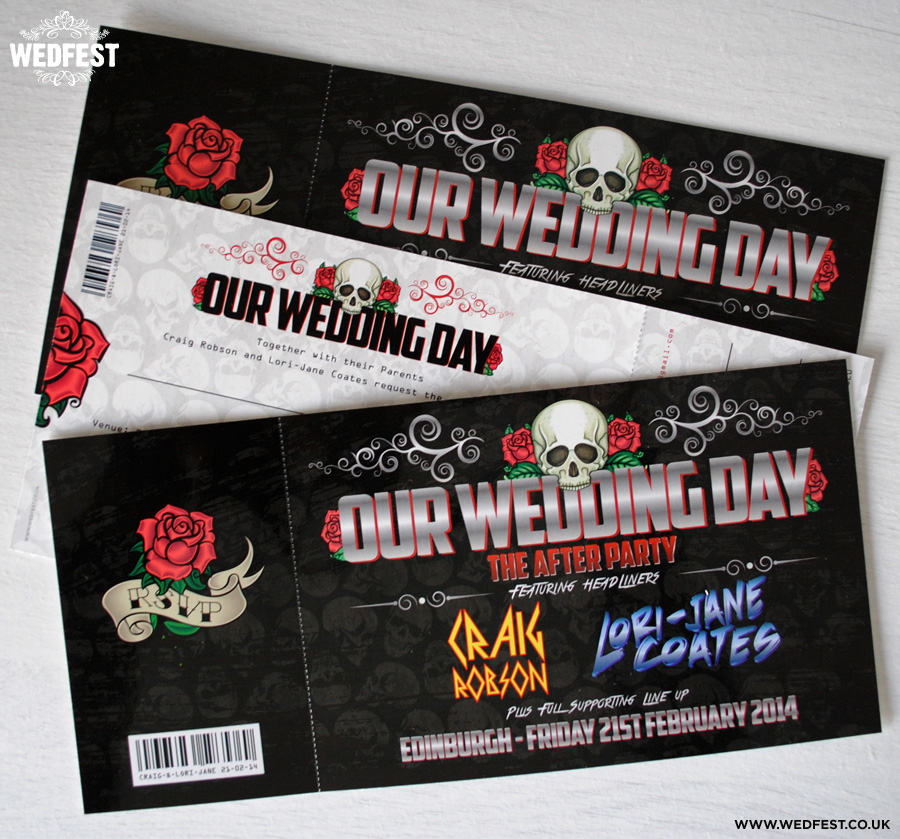 Comments
comments