Festival Wedding Stationery – Last year I got contacted from a couple called Ryan & Alexa who were looking for wedding stationery and wanted to base it on their favour music festivals and they wanted to theme their festival style wedding around this. The had a very clear colour scheme of blue, yellow, pink and green that they wanted used in the wedding invitations and wedding stationery and these colours would also feature throughout their wedding day.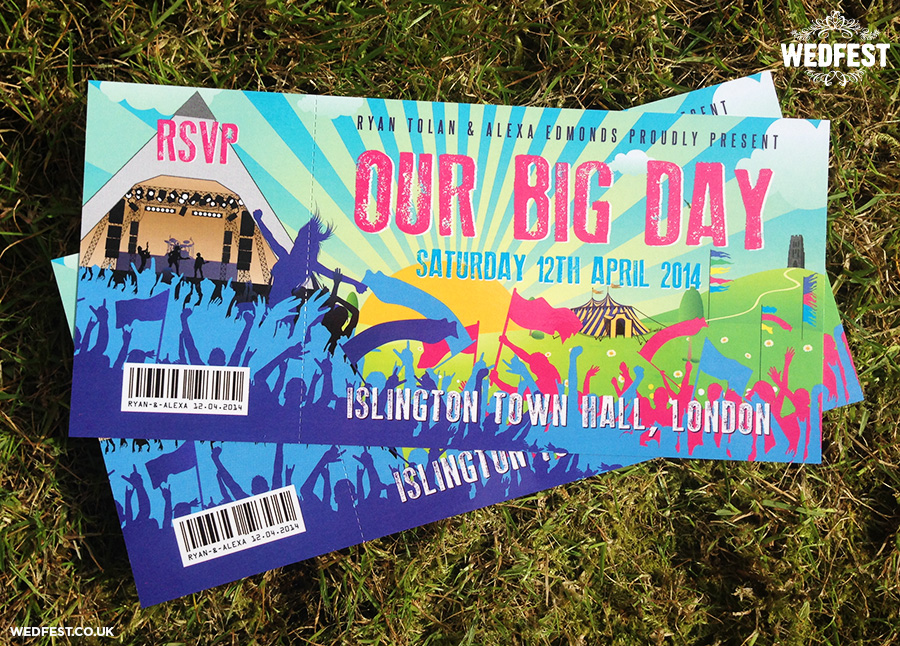 For the wedding invitations they wanted festival ticket style invites with a perforated rsvp stub so their wedding guest could easily tear it off and send it back to them.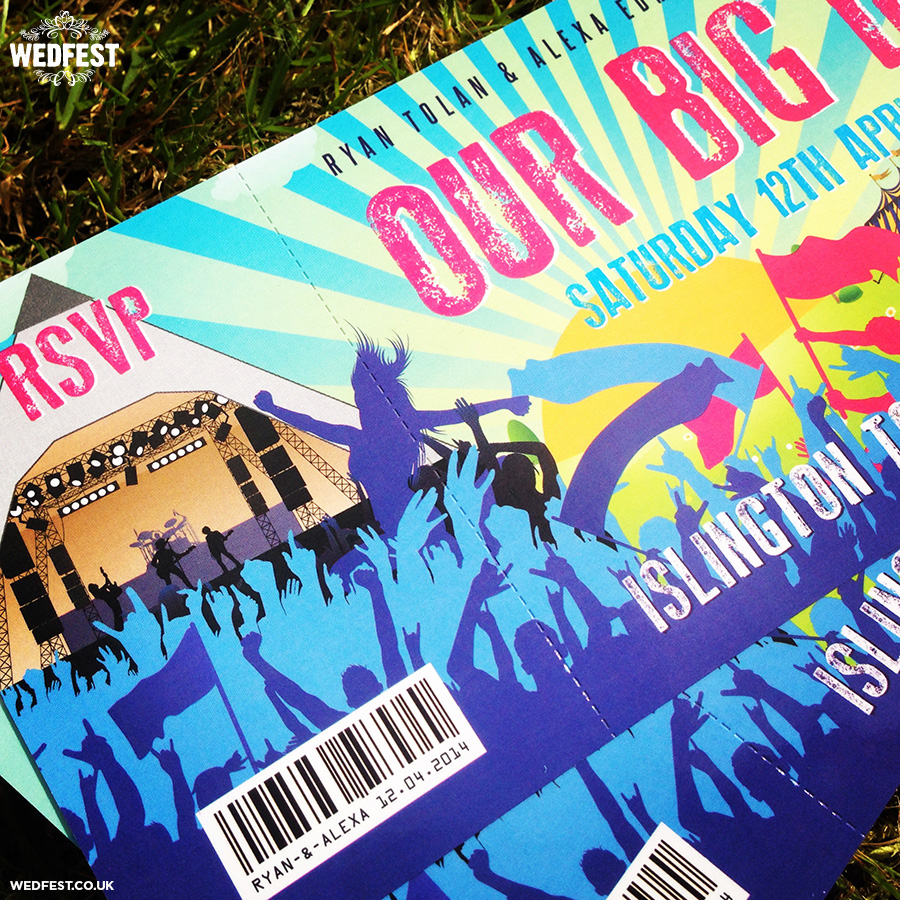 The main focus of the wedding invitation is the festival crowd and stage which has a band playing live and the crowd partying in front of the stage. In the background is a setting sun with sunburst rays and hill and fields the background.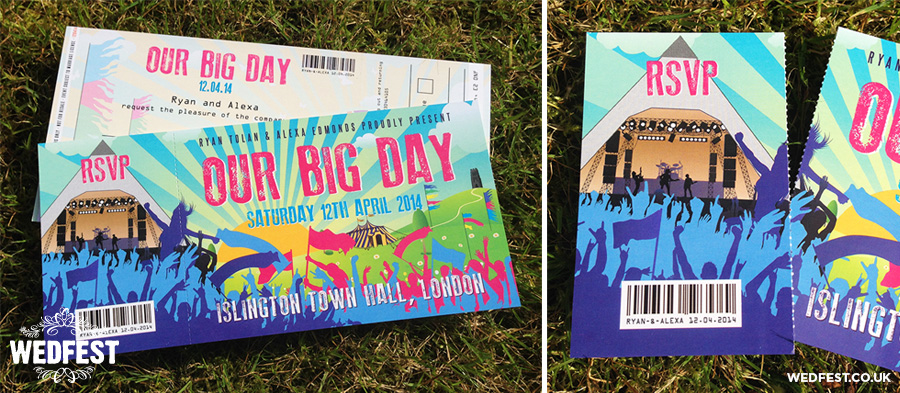 They named their wedding – OUR BIG DAY, and had the date and location also featuring on the front of the invitation design.
For the wedding day stationery the couple wanted to continue the theme throughout their wedding reception. For the wedding day guests the couple had festival style wristbands made up so that the guests could wear these through out the day and feel like they were part of an actual music festival. The wristband designs continued the same colours and design elements from the wedding invites.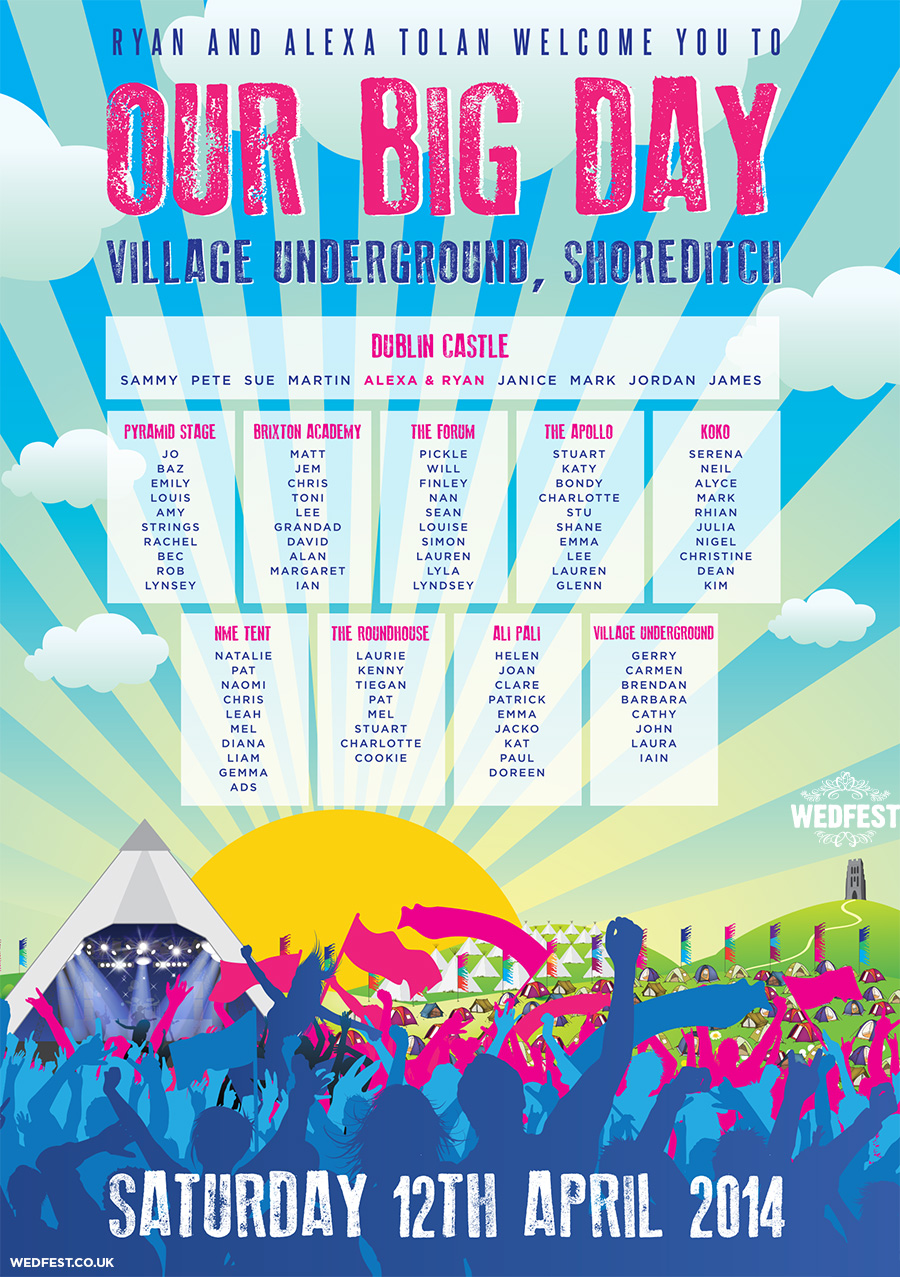 When the guests arrived at the wedding reception they were greeted with a huge festival themed wedding table and seating plan. This let each of the guests know what table they were sitting at. Each of the wedding tables were named after one of the couples favourite live music venues or stage name from one of their favourite festivals. The table plan followed the same design as the wedding invites but with more of an updated artwork and more detail in the background including lots of tents, lots more flags and an updated stage featuring a full on light show which looks the business.
For the wedding table cards they too had this same design with each of the venue or stage names printed large so that the guests could easily find their where they were to be seated.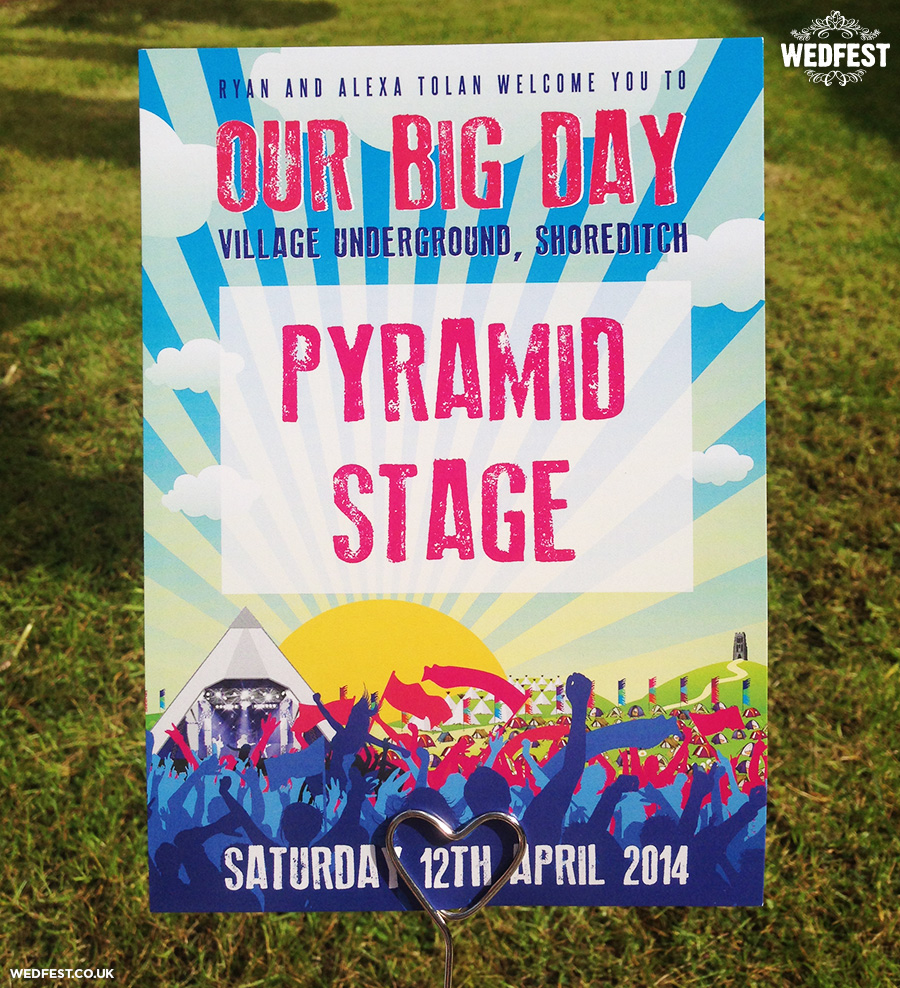 If you like what you see here or are planning a festival themed wedding and would like more information on any of our design services please click here to get in touch.
Comments
comments