Typography Wedding Invitations – These beautiful vintage poster inspired typography wedding invitations were created for a couple from Ireland. They had previously seen some of my other typography based wedding invites and wanted something similar for their own wedding.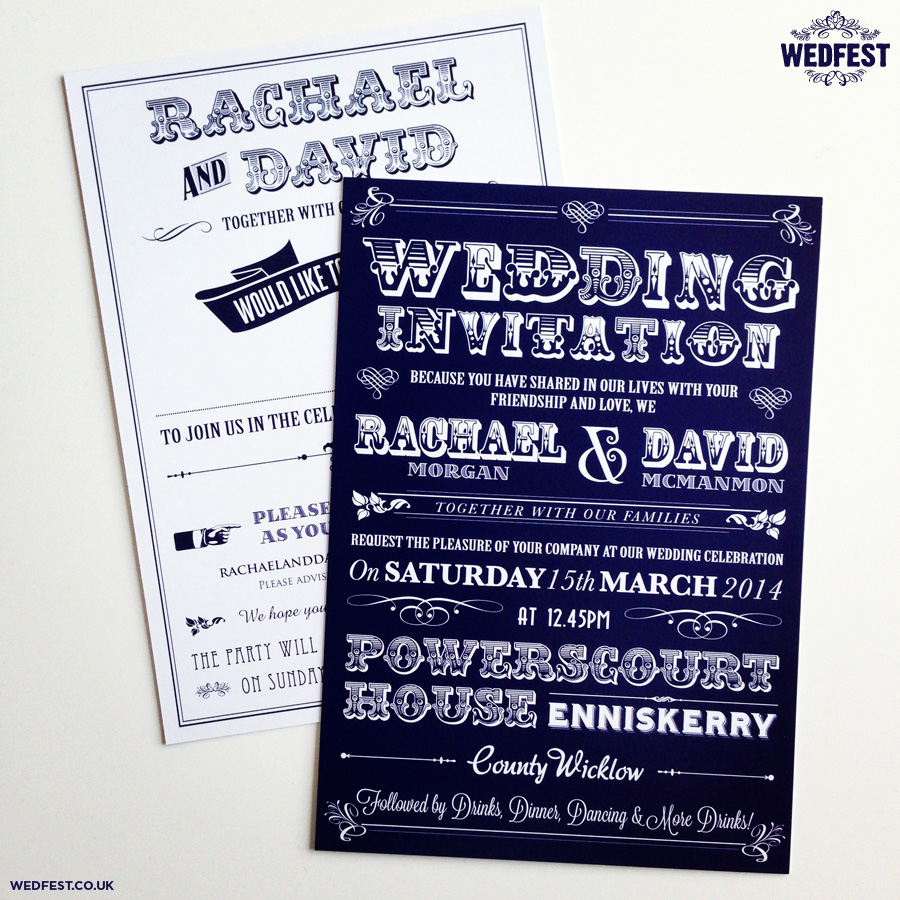 Using a large selection of different fonts throughout the invitation design these typography wedding invites look really amazing. Based on some vintage posters I first designed these wedding invites in just black and white. This particular couple were having a navy colour theme for their wedding day we we used Navy and White only and it looks really elegant and classy.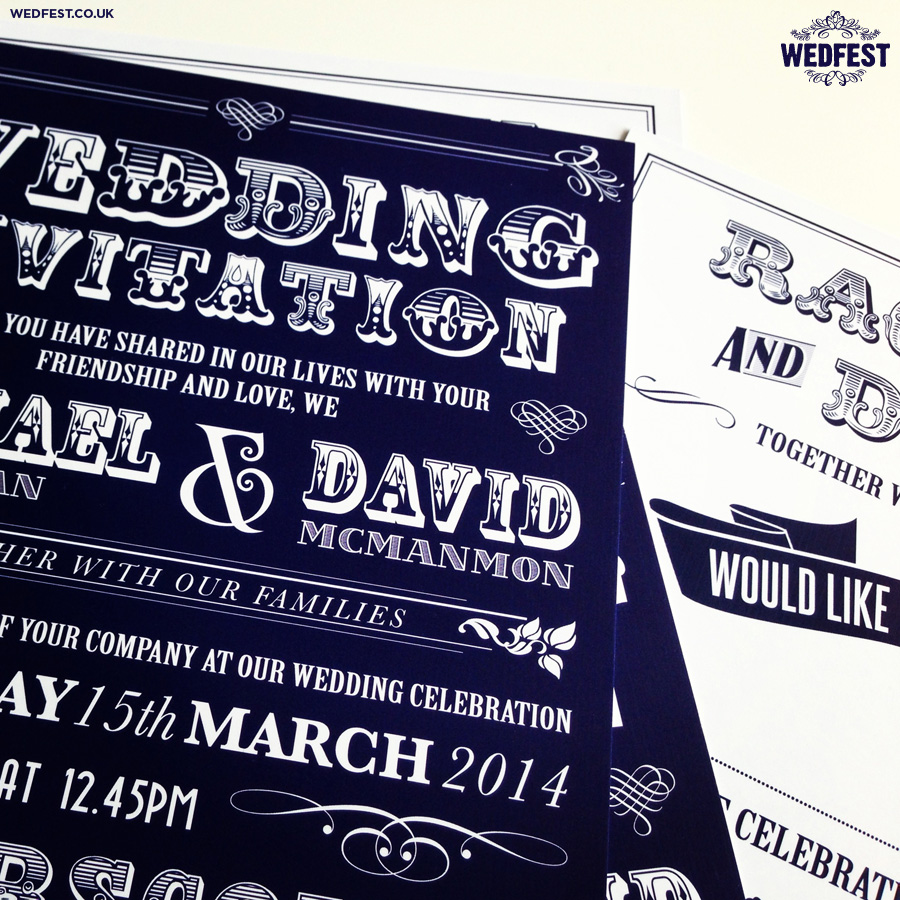 On the reverse side of the invites the colour is inverted with the background white and the text in navy. These invites were made at A5 size which is perfect for sitting on a mantel piece and they are printed on a stiff 400gsm matt-silk card.
If you like the look of these typography themed wedding invitations or any of the wedding stationery designs on this website please click here to get in touch.
Comments
comments