Guitar Pick Wedding Save The Date – I am totally in love with this super cool guitar pick themed wedding save the date design I recently worked on for a music loving couple called Zoe and Liam. The guys got in touch after they seen some of my festival themed wedding stationery on the interweb and wanted me to create them some awesome wedding stationery. The wedding isn't until next summer so the first thing we worked on was the wedding save the date cards. Zoe and Liam both are huge music fans and both play guitar so they wanted to somehow put a spin on their love of guitars or feature them somehow on the save the date design. They mentioned that as wedding favours for the guests they were going to have personalised guitar plectrums made up for everyone and leave them on the wedding tables. I instantly suggested that we have the save the date feature the guitar pick with the save the date writing all over it. They loved this idea and so I started designing. They said they wanted lots of splashes of colour as they loved the previous festival invites I had designed, and splashes of colour is what I gave them.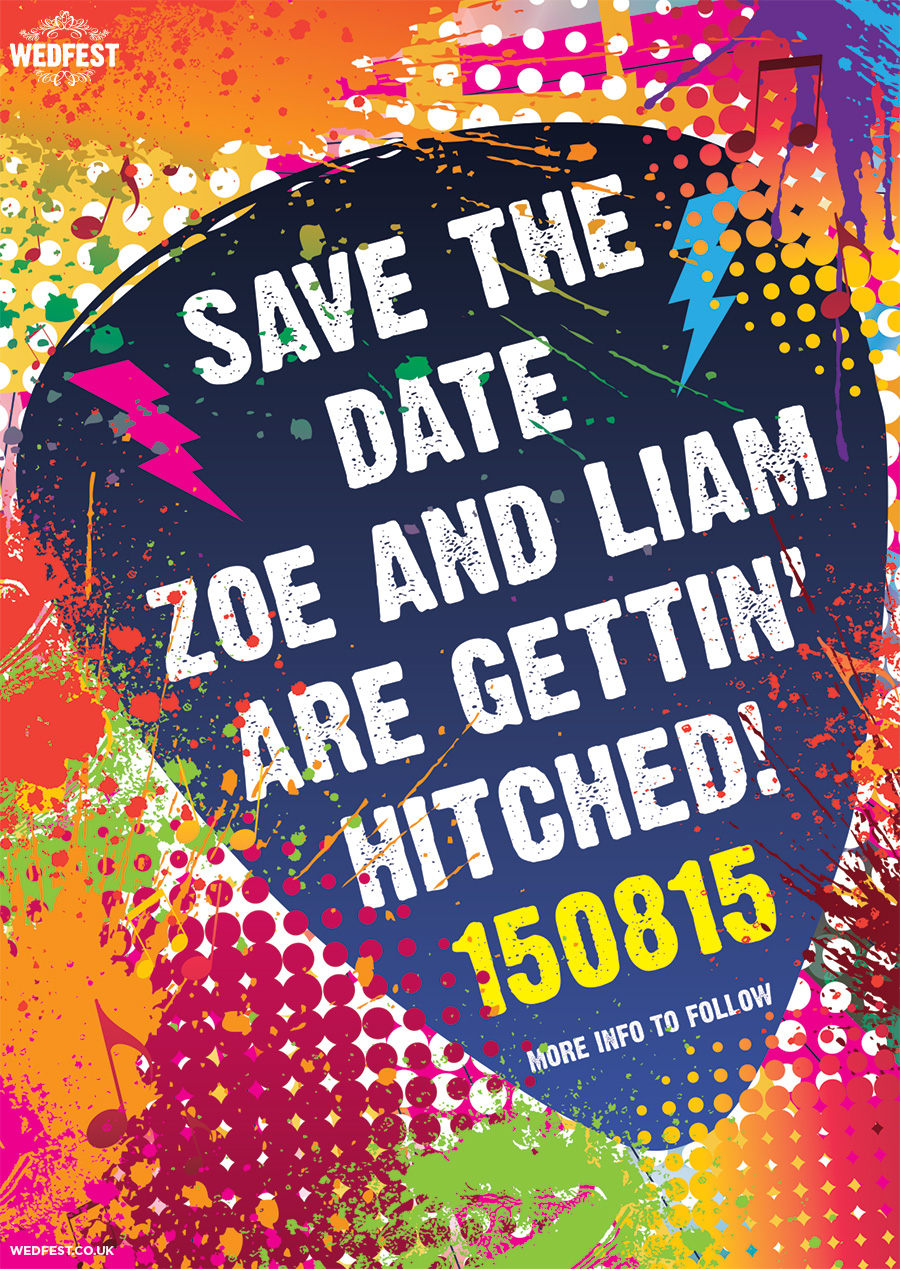 The couple were totally delighted with the end result and I have to say this is one of my favourite save the date designs so far. I love the explosions of colour and the lighting bolts on the plectrum. I especially like how their wedding date 15th August 2015 looks in just numbers 150815. Super cool!
If you like the look of this Guitar Plectrum / Pick Wedding Save The Date design or are a Rock n Roll Bride and are having a music themed wedding and would like to find out more about getting awesome wedding stationery designed please click here for more information.
Comments
comments