Festival Weddings – Vintage Wood Wedding Sign – For some advertising that I have coming up I decided I needed to make my own Rustic Vintage Wood Wedding Sign, in a similar fashion to the wooden sign table plans that I design, except this time there is no use of photoshop!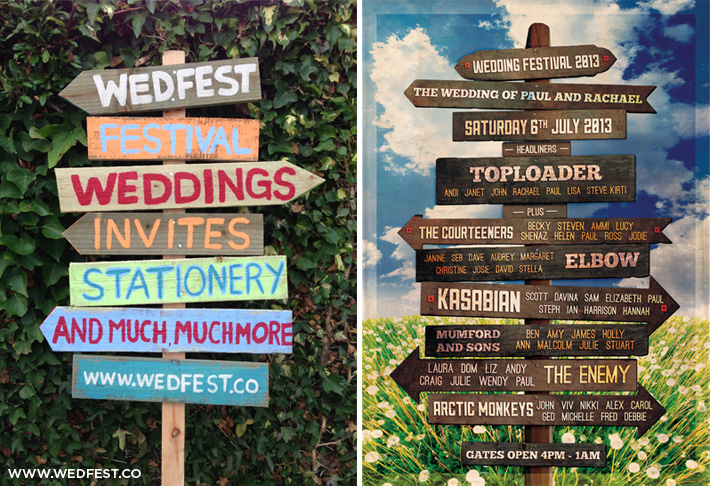 So I suppose if your reading this and are interested in making your own for your own festival wedding then this might help with some tips on how I made it. Firstly I went down to my local hardware store (in this case homebase) and bought some planks of wood, of different colours and sizes. I also bought a saw and some paint testers from the bargain bin, all of this cost less than £20.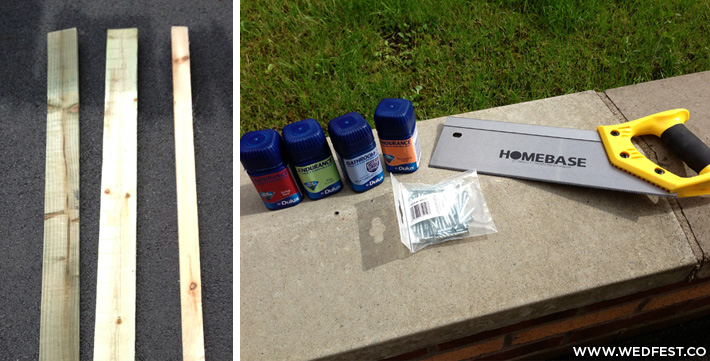 I then cut the planks of wood into various lengths, again thinking of how the vintage wooden signposts on the table plans I designed look. After I had these all cut I cut some into the shape of pointed arrows.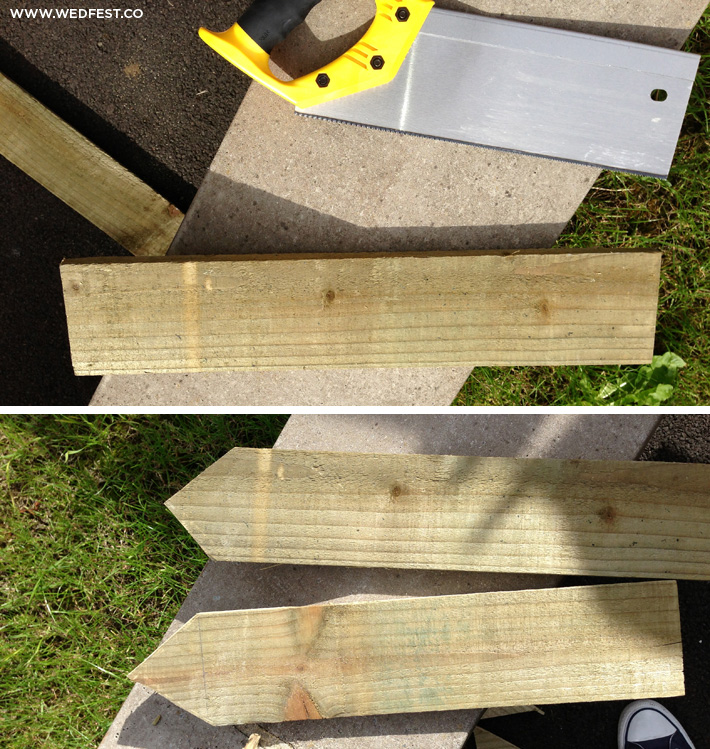 Once I had all my planks cut and starting to look like a signpost I set them all out in the order I wanted them and nailed them all into place.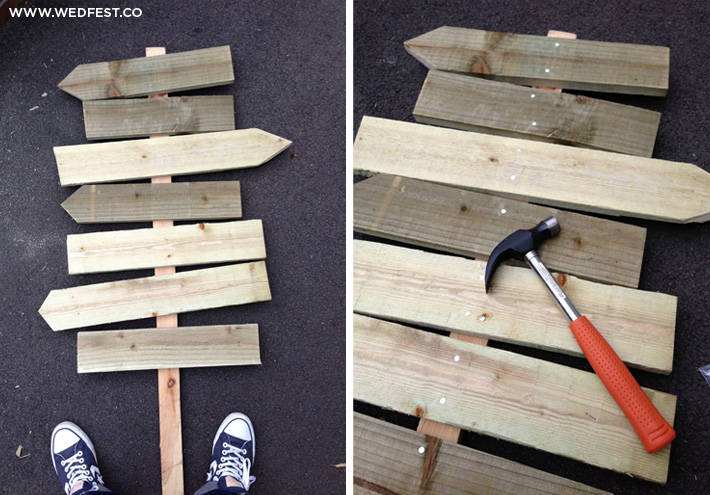 Once this was done the fun part started (depending on your idea of fun). Painting on the text and painting the sign. This can be tricky so I suggest sketching out your letters with a pencil first to make sure they all fit, as sometimes mine didn't and I had to repaint over it and start again. I painted some of the boards completely in colour and left some with the wood colour showing through as this looks really good and gives it the vintage rustic feel.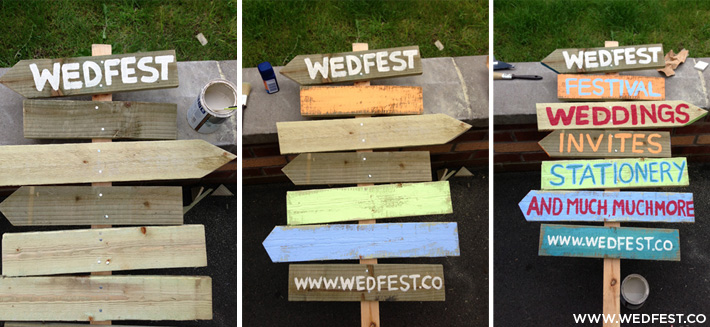 And that is about it, a pretty rubbish tutorial I know but it gives you the idea of how to go about making your own vintage wedding signpost. See below the finished product and also some of the wedding table plans that I have created in a vintage wooden sign post theme.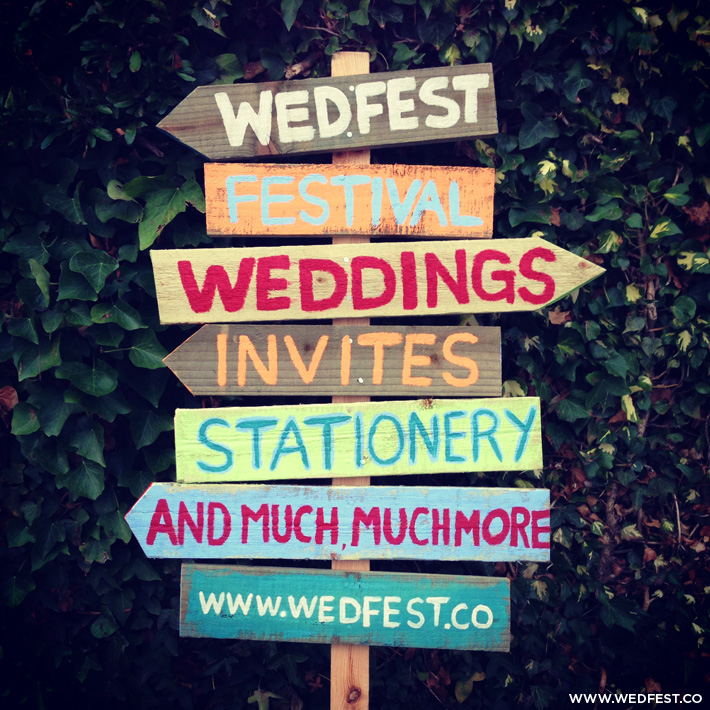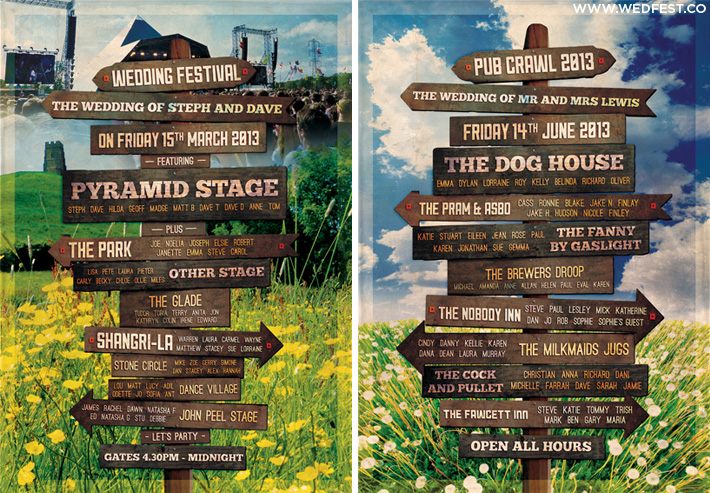 Comments
comments