Festival Wedding Place Cards – If you are having a festival wedding and are having an arranged seating plan then a great idea for your wedding place cards is to have them as festival style VIP lanyards.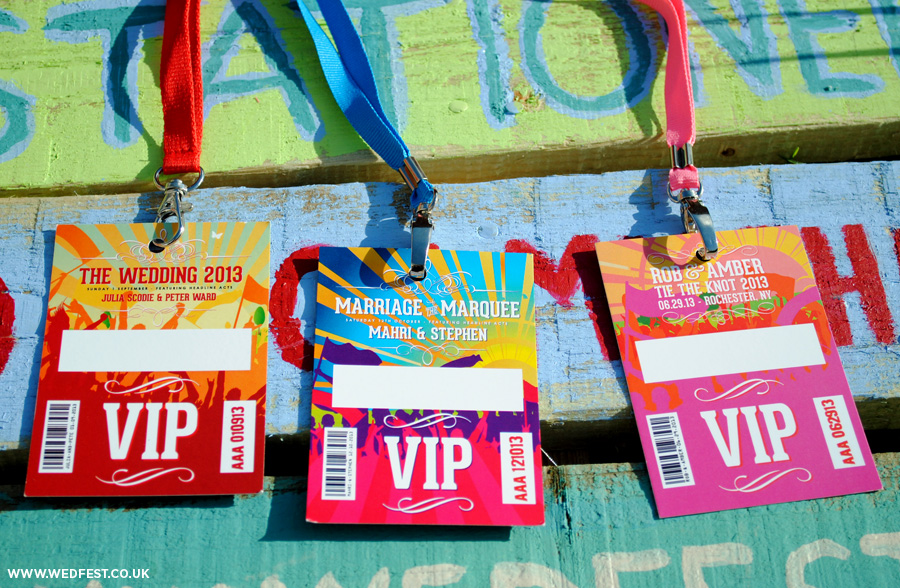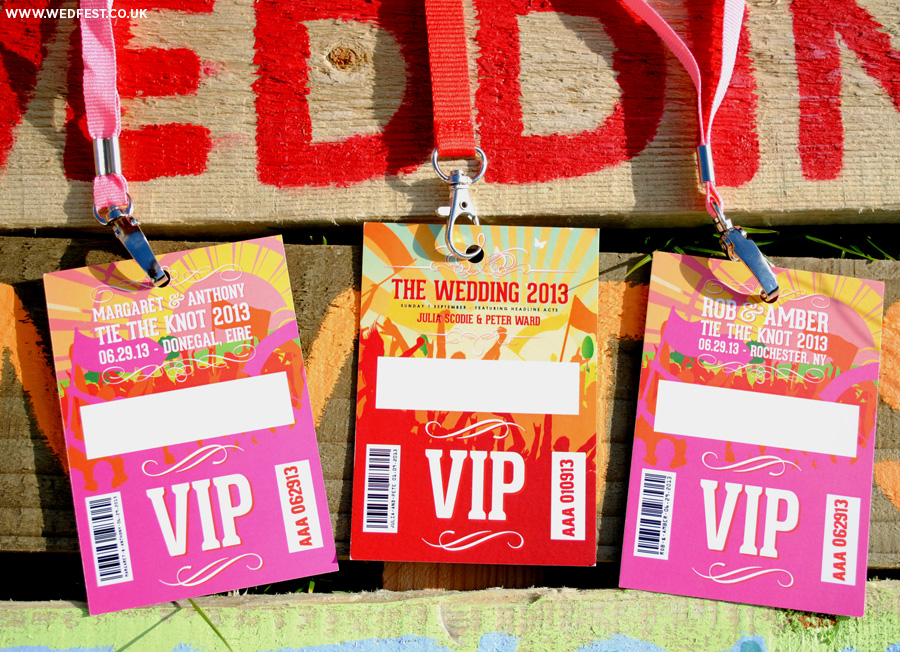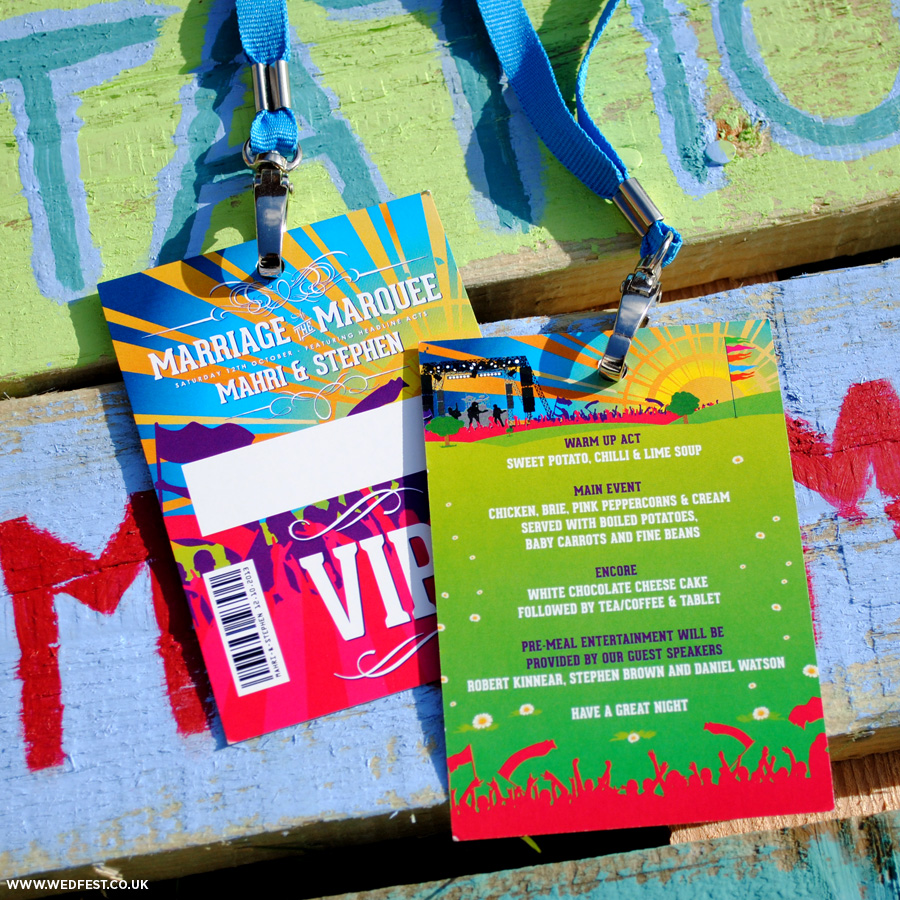 These festival style lanyards can serve several purposes for your wedding day, such as…
When left on the table they are perfect for people to identify where they are sitting

They will brighten up your table and add a splash of colour.

They will add a bit of festival spirit to your wedding day when everyone wears them.

They are great for finding out peoples names if your guests already all don't know each other.

The reverse side can have a variety of things such as timings of the day, order of the day, menus, a message from the bride and groom, the list is endless.

They are a great keepsake for your guests from your wedding day.

They just are down right fun!!

You are having a festival wedding, it wont be complete without festival lanyards!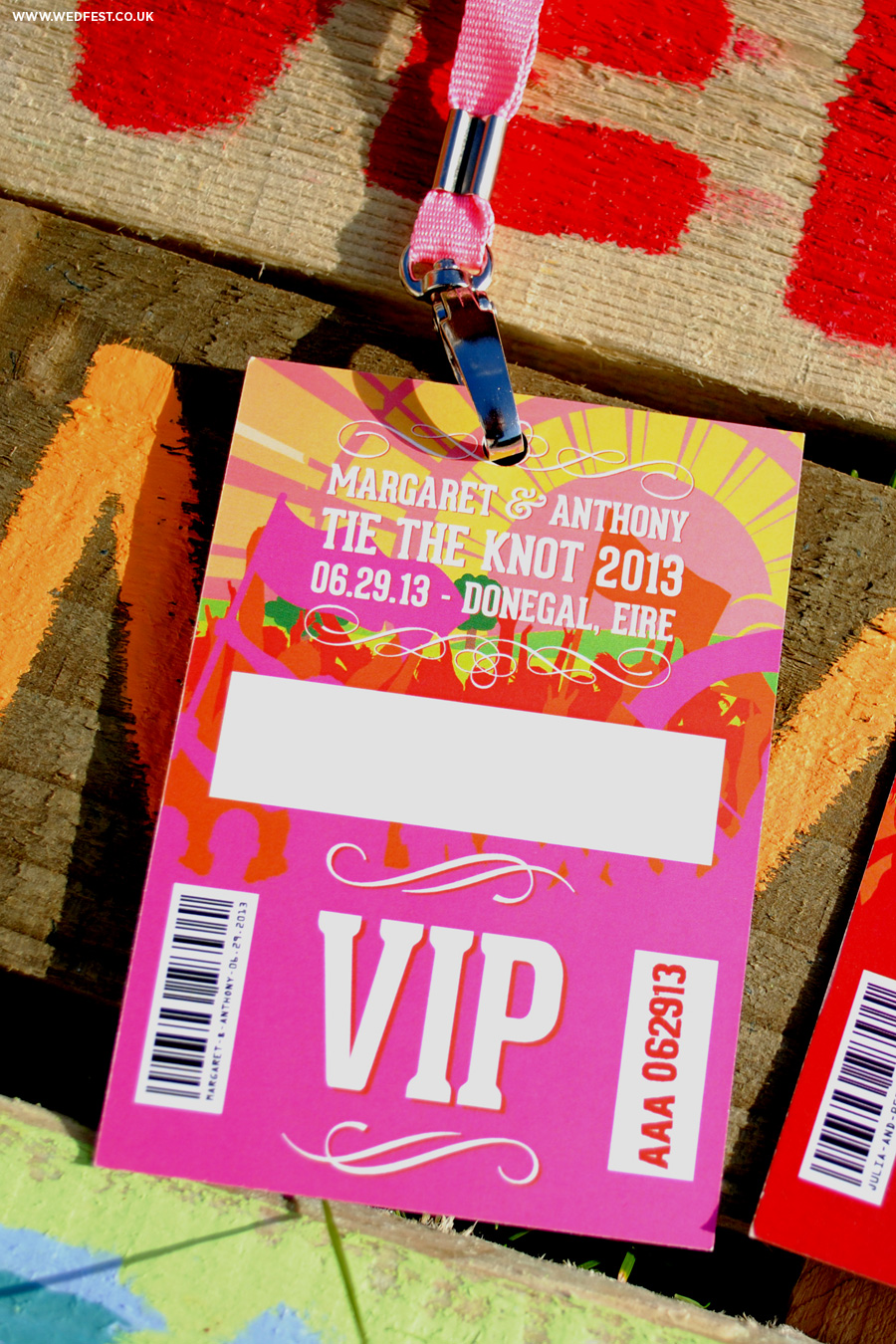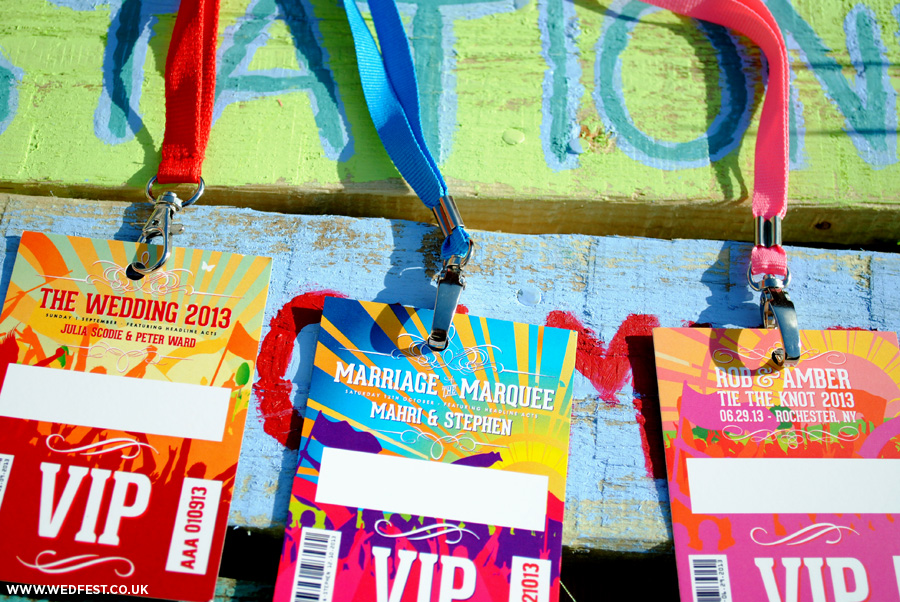 There is many other things you can do with these lanyards, if you look throughout this site you will see lots of ideas such as having them all day as a festival wedding programme.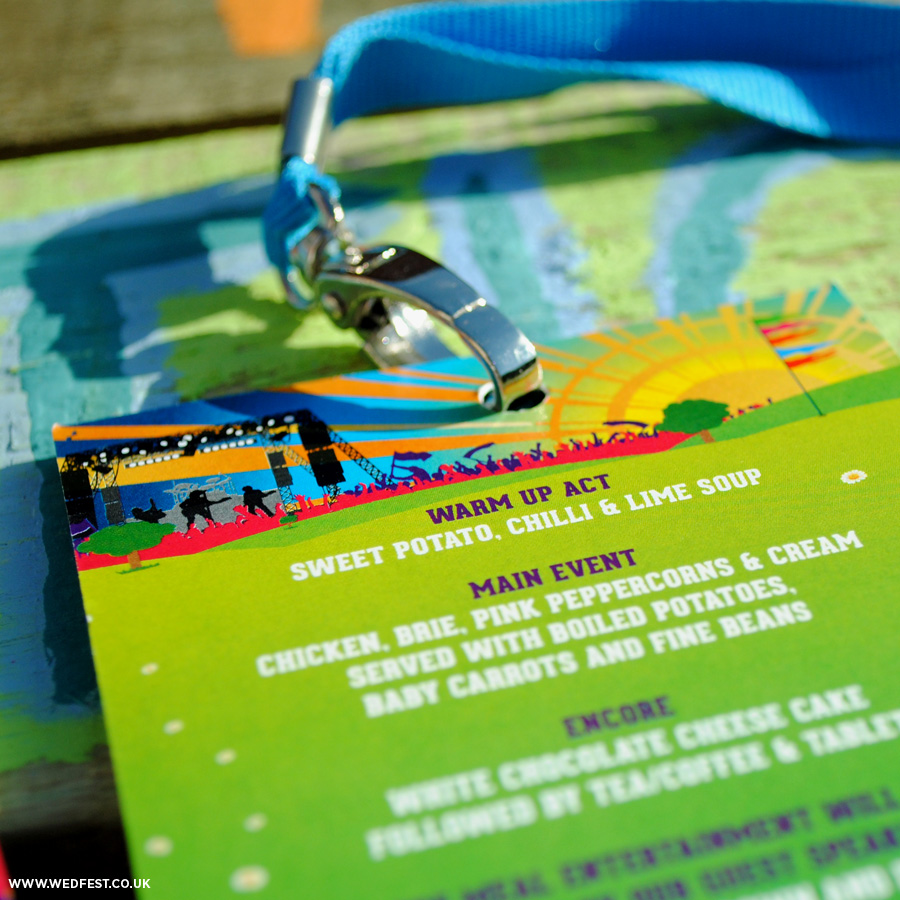 The particular ones you see on this post are all for guests who wanted to make their guests feel like VIPs and have their names on each card, some of them had messages on the back, others had the wedding menu, it can be whatever you wish. Also some people don't necessarily want the place name cards to have neck lanyards so they just order the cards on their own to have on the tables, so again whatever you want is possible, everything you see here is just examples.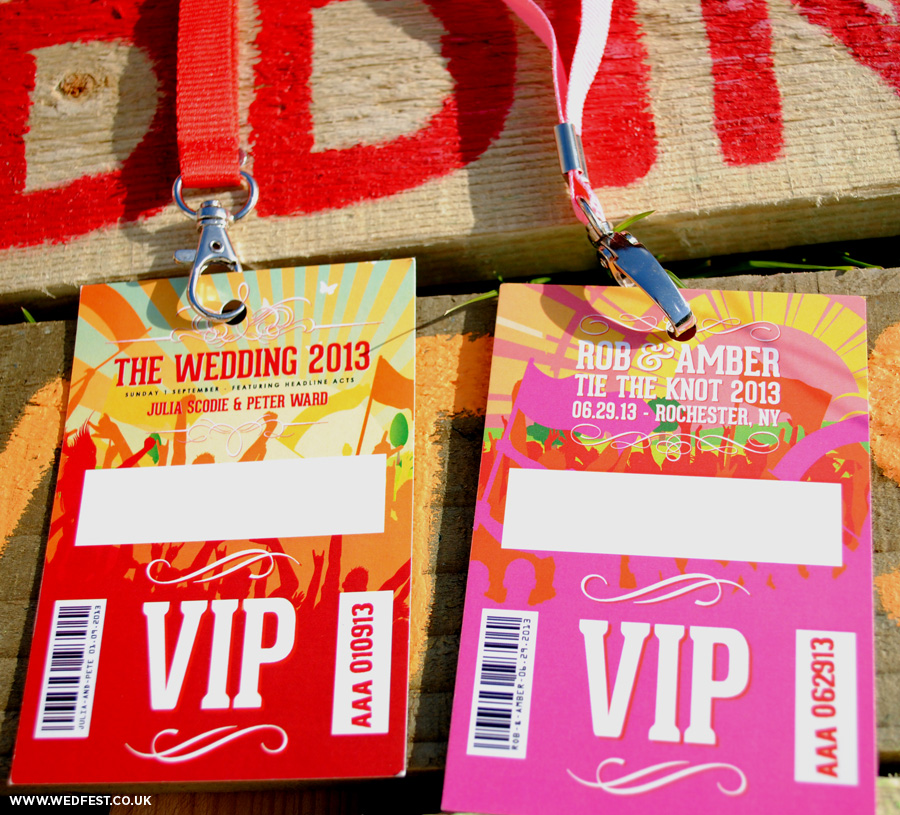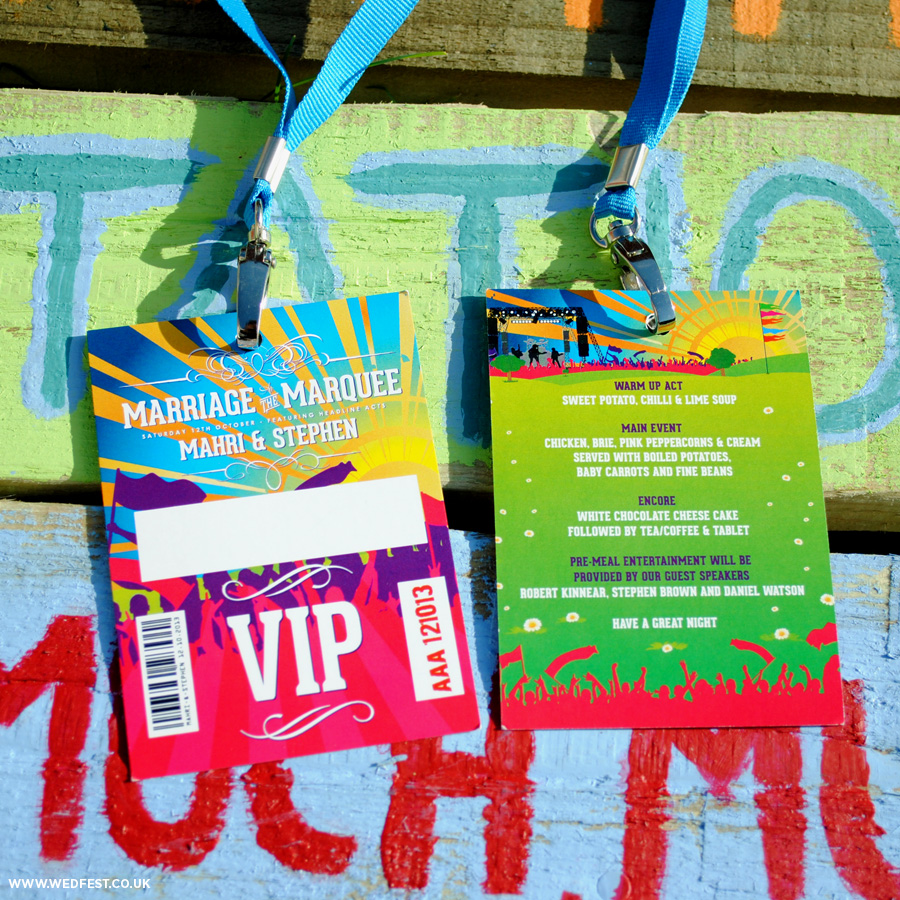 If you are interested in these festival wedding place cards or festival wedding lanyards in general please click here to get in touch and add some festival magic to your wedding day.
Comments
comments