Festival Wedding Menu – These festival themed wedding menus are a set I designed for a couple called Claire & Jonny also known as Jonny Boy & Cottlecat. The wedding menus came about after I had previously designed them festival ticket style wedding invitations which can also be seen in the photos below.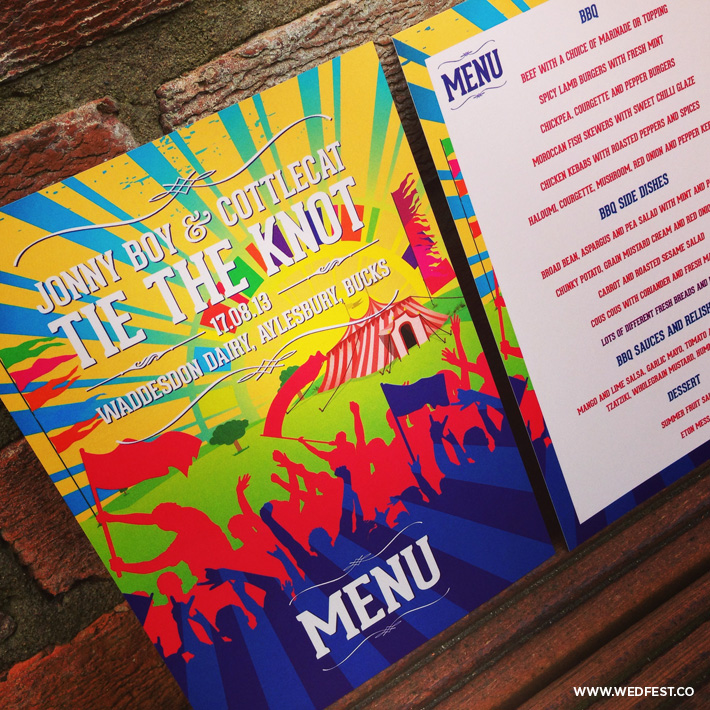 The wedding menus used the same design as used on the wedding invitations and applied the menu list on the reverse side of the card. The menus were A5 double sided for placing on the wedding tables and they were also printed up as large posters for placement around the wedding BBQ.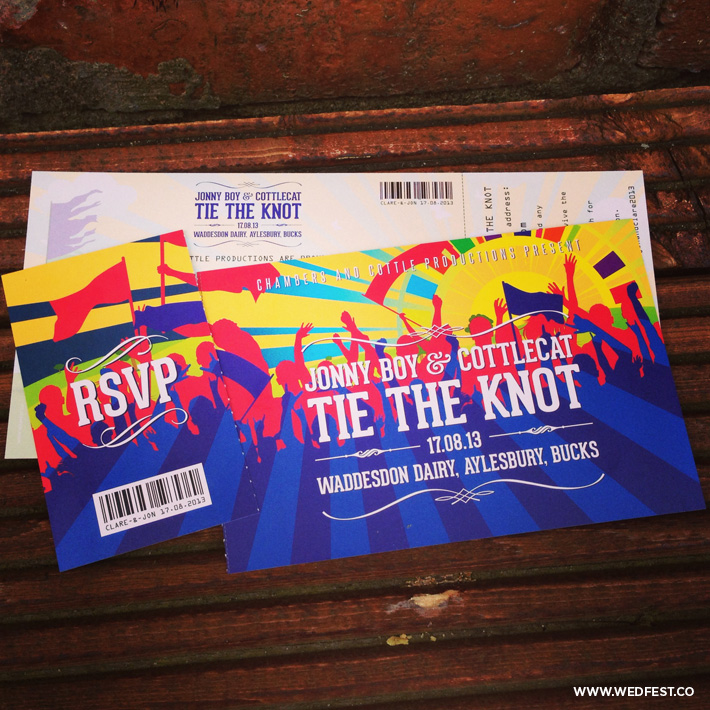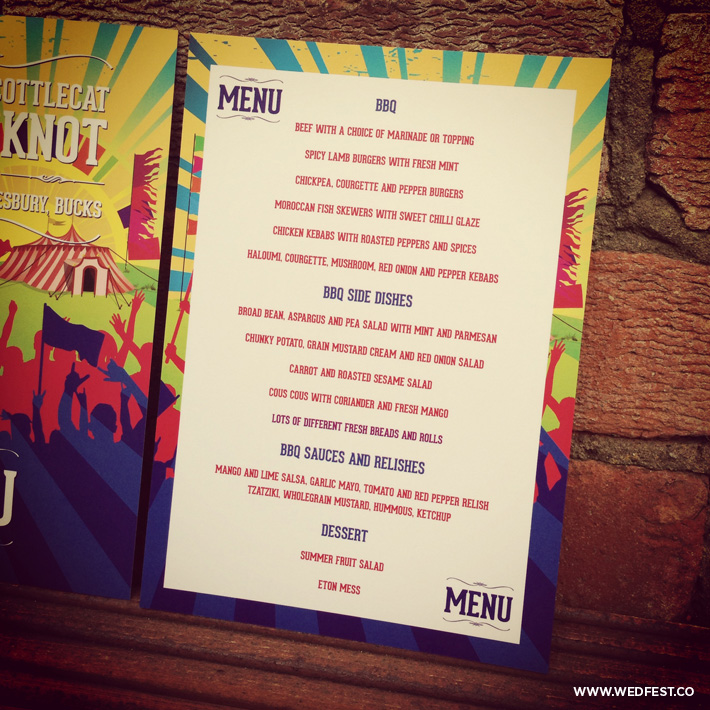 These festival wedding menus turned out really cool as you can see in the photos and would be perfect for any festival style wedding or party, if you need wedding menus or are having a festival themed wedding and would like some festival themed wedding stationery please click here to get in touch.
Comments
comments