Splendour in the Grass Australia Festival Themed Wedding Invites – Splendour in the Grass is a 3 day music festival that takes place each year in Byron Bay in Australia. It would have similar line ups each year to the major UK Festivals such as Glastonbury, Reading & Leeds Festivals and Electric Picnic in Ireland. Along with Australia's Big Day Out Festival it is probably Australia's most popular music festival.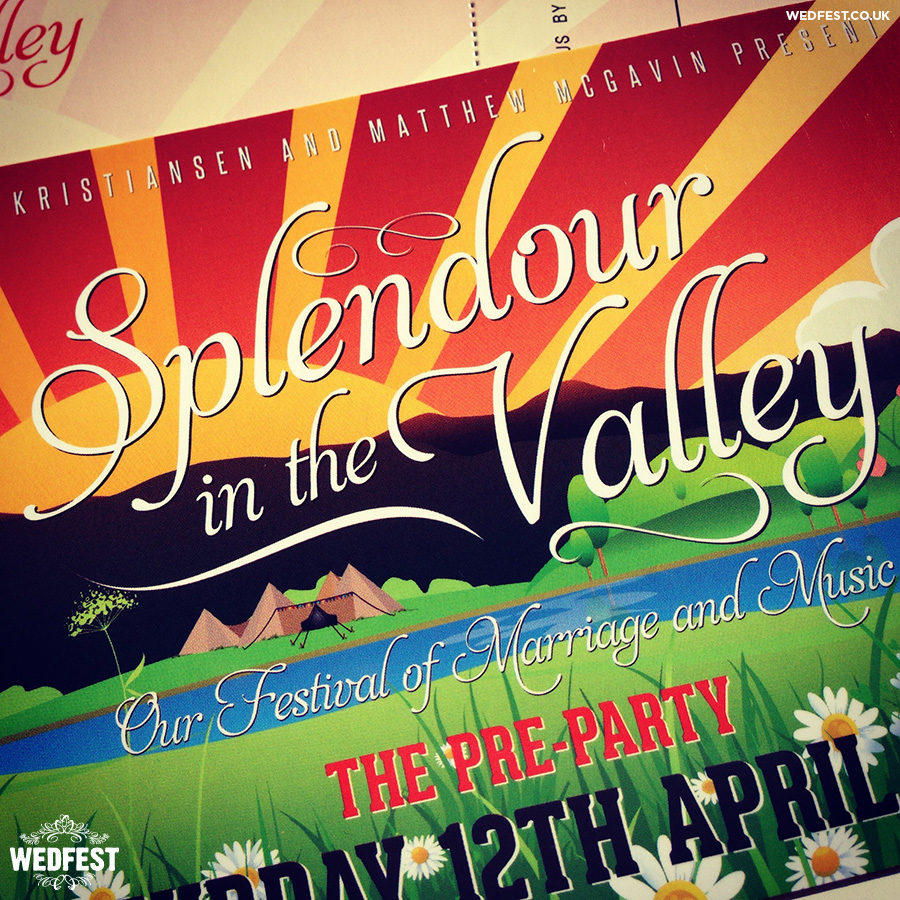 For these wedding invites an Australia bride to be called Rickie contacted me looking for me to create her some festival themed wedding stationery. As she lived in New South Wales her and her husband to be are regular attendee's of the Splendour in the Grass festival, or Splendour as its commonly known. As a warm up or pre party to the actual wedding the couple are having a party to celebrate their engagement and this is what these invitations are for. She explained to me that they party was being held in the Valleys near where they live by a lake so they wanted to capture the imagery of the Valleys and the lake, and they also wanted a festival tipi tent in the scene as this is where the party would be taking place. As a nod to the Splendour Festival she wanted to call the event 'Splendour in the Valley – Our Festival of Marriage and Music'. Pretty cool I must admit.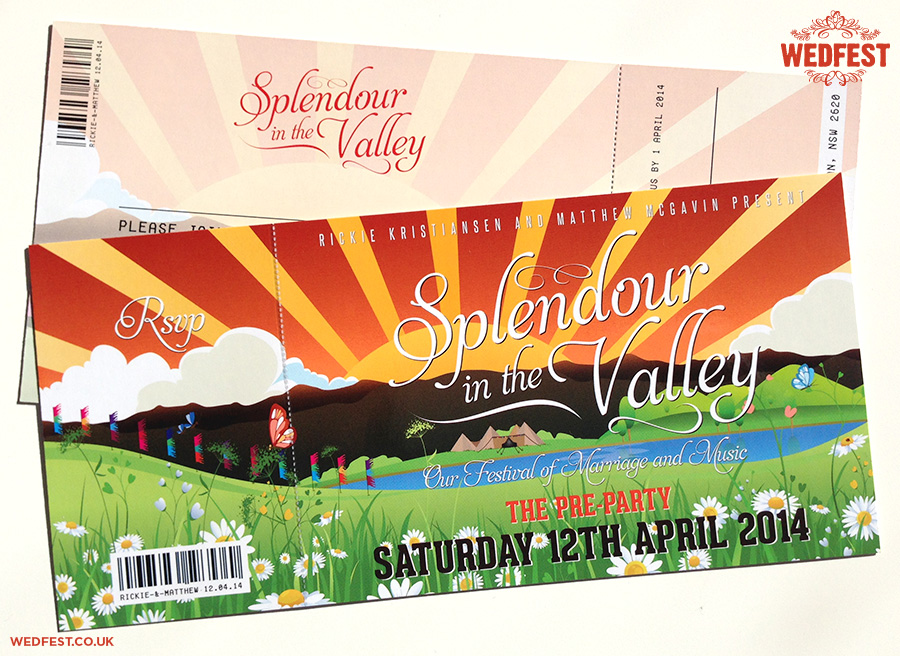 Rickie sent me some photos of the area to inspire me when designing the invitations and she was very happy with the result. The design doesn't need too much explaining you can see what is happening the feel that we were trying to achieve. I think it captures the Valley setting well, while also giving a sense of a warm Australia day with the sun setting over the mountains, and the party ready to start!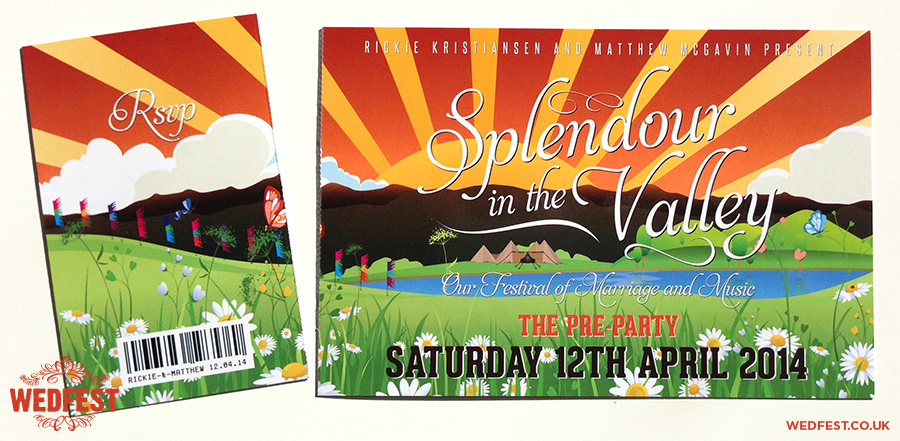 These invites were done in the festival ticket style and featured the tear off RSVP stub that you can see on lots of the WEDFEST wedding invitations. If you like what you see here and would like more information on our festival wedding stationery please click here to get in touch.
Comments
comments