Rockers Wedding Thank You Cards – Earlier in the year a couple contacted me to create them some rock n roll themed wedding stationery. The couple were having a rockers wedding theme throughout and wanted their wedding stationery to follow suit. I designed them some rockers wedding invites which can be seen in the background of some of the photos below. I also designed them a rock n roll themed wedding table plan and table cards for their wedding reception.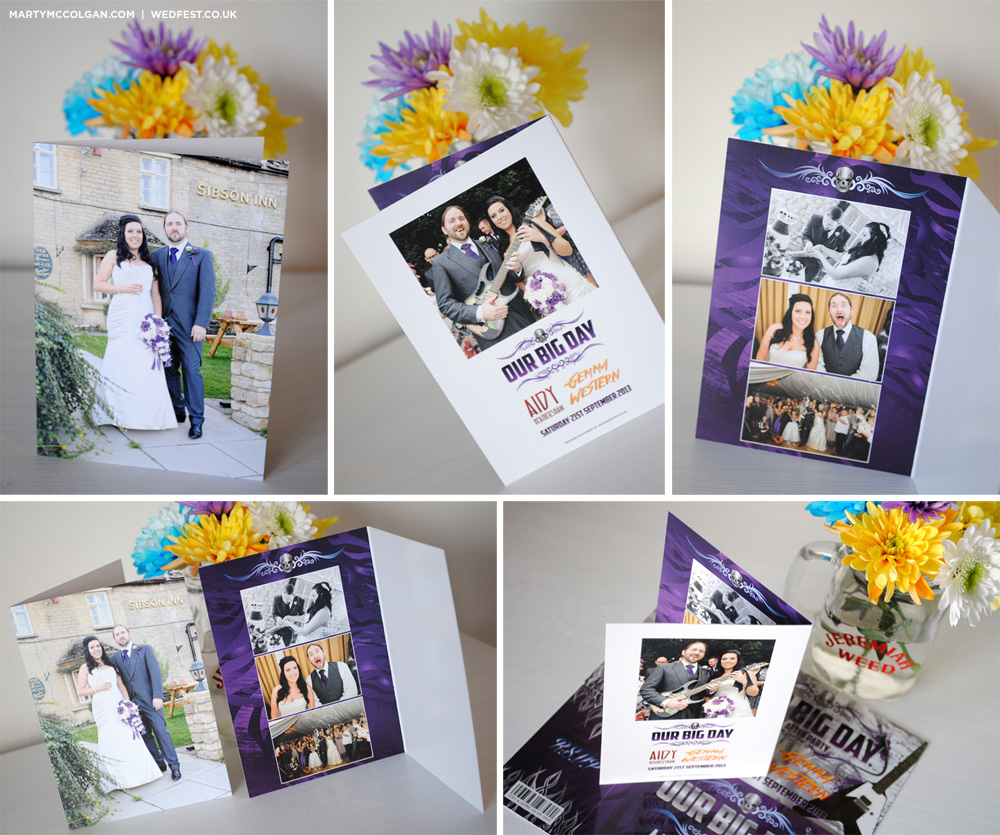 Once the wedding was over they got back in touch looking for me to design and make them wedding thank you cards in the same theme as their rockers wedding stationery.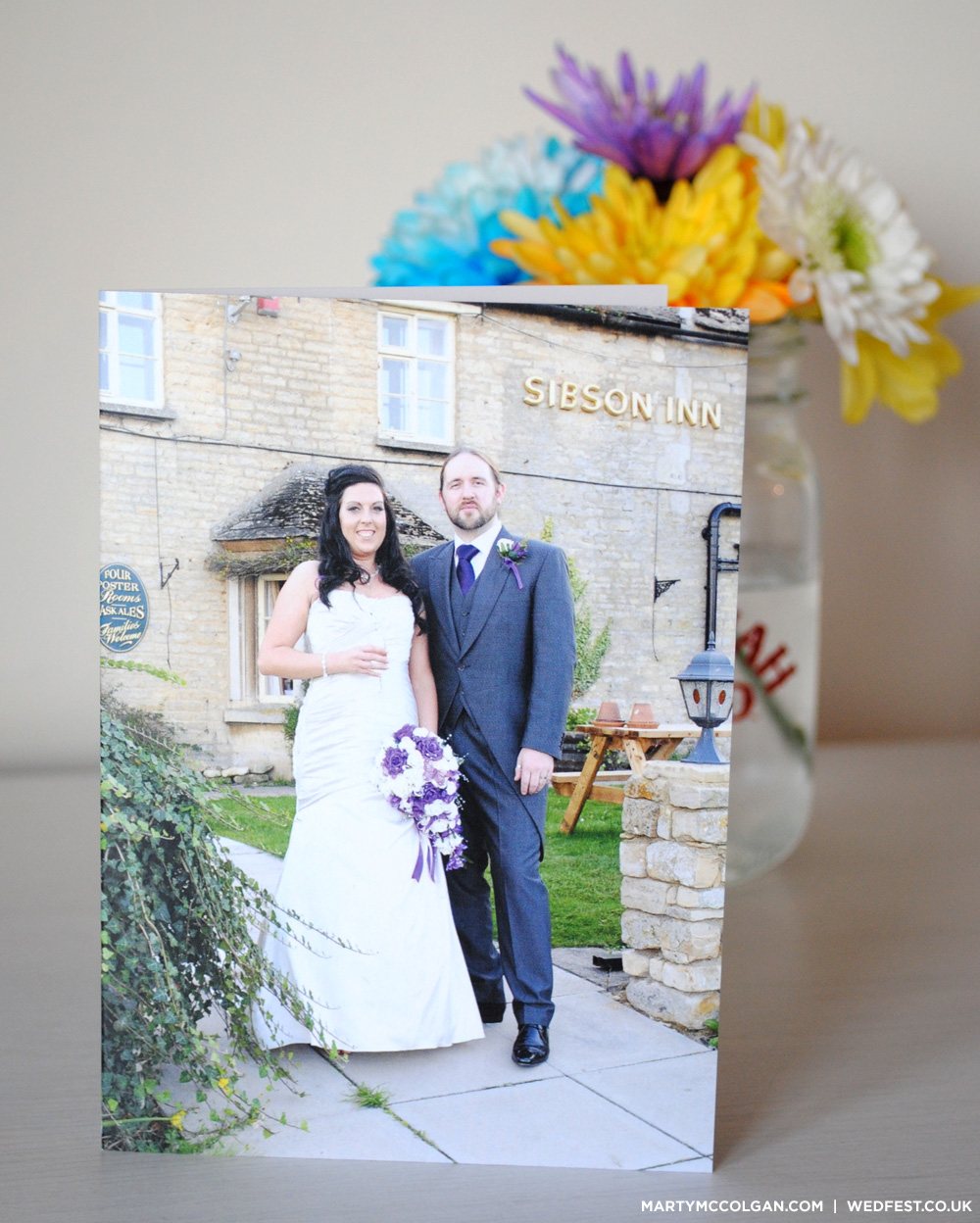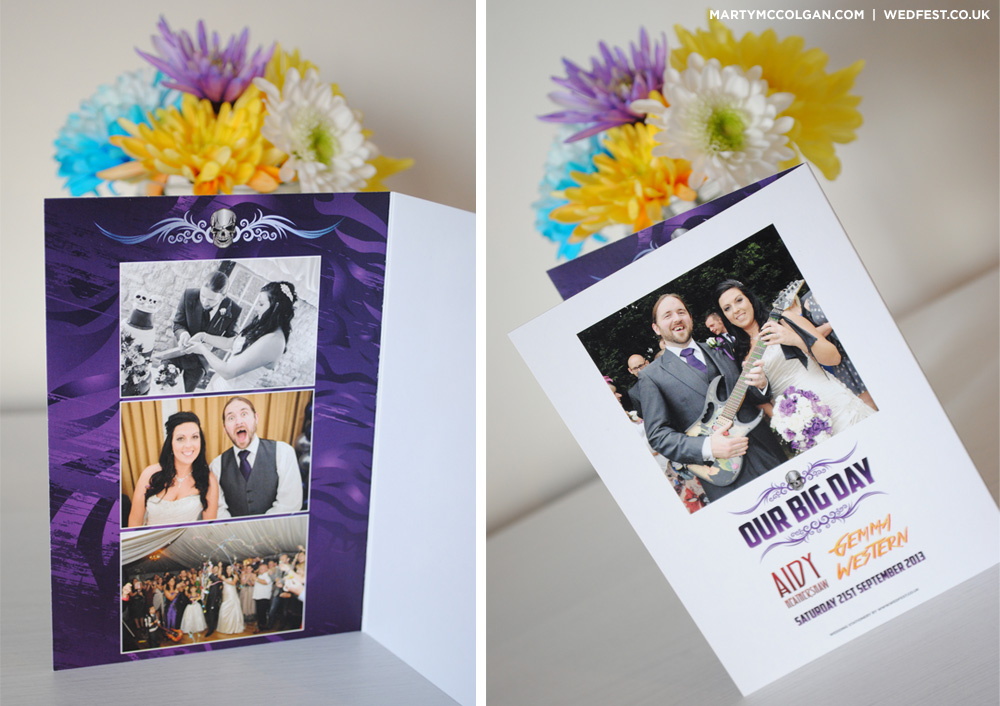 I designed them personalised photo wedding thank you cards and also used some of the rock and roll elements from their wedding stationery such as the logos I designed for their wedding and other little design elements like the skulls.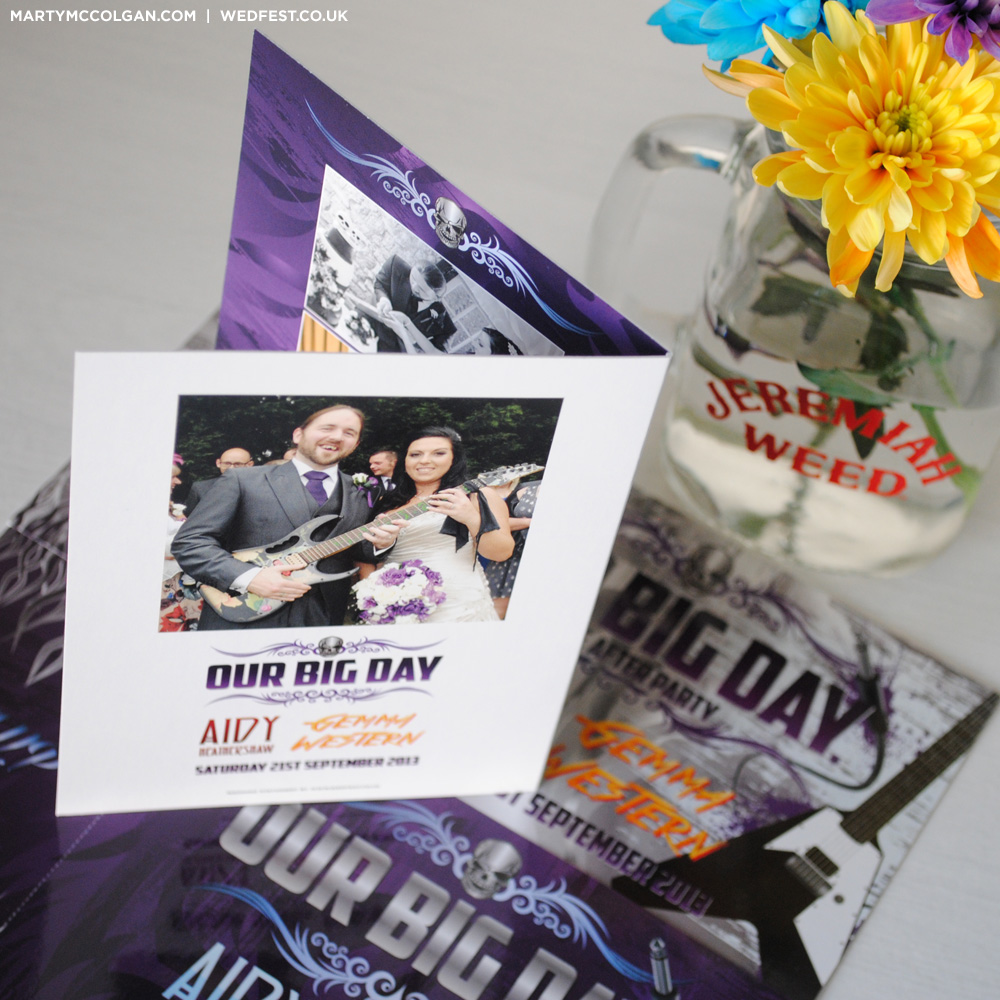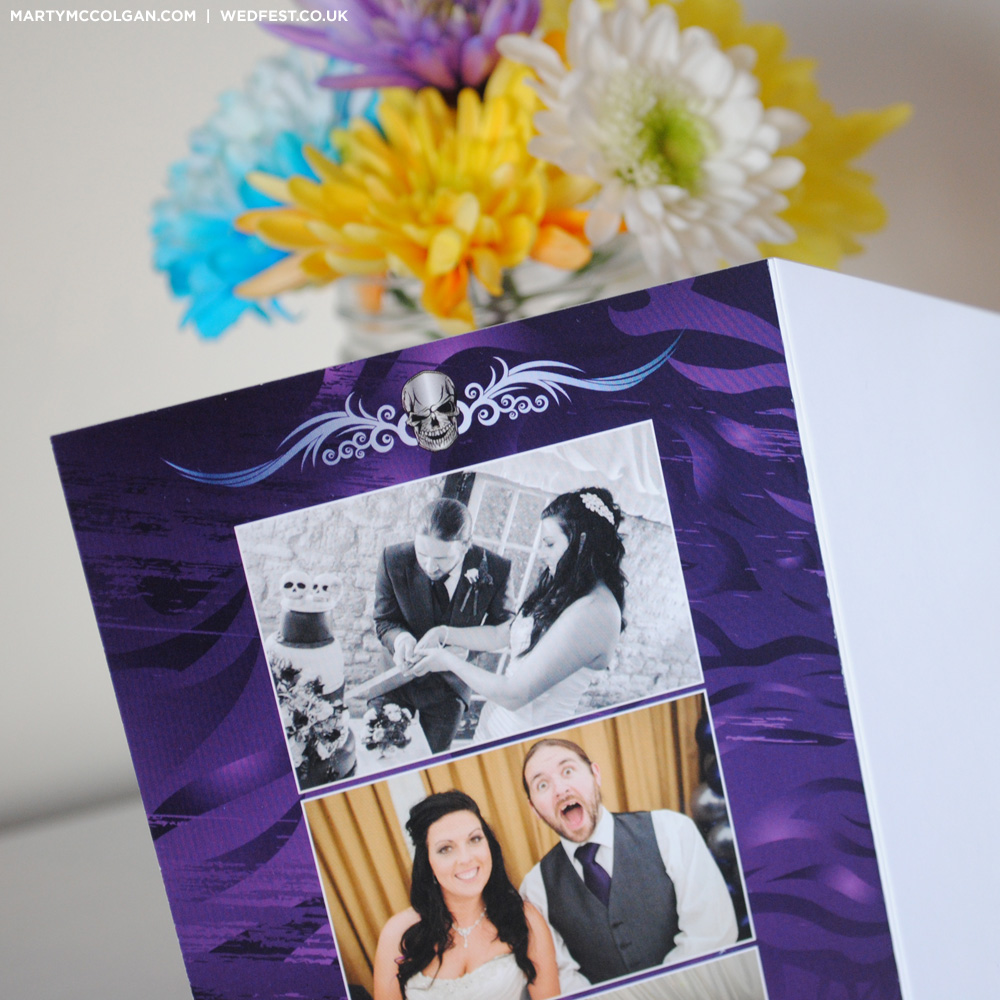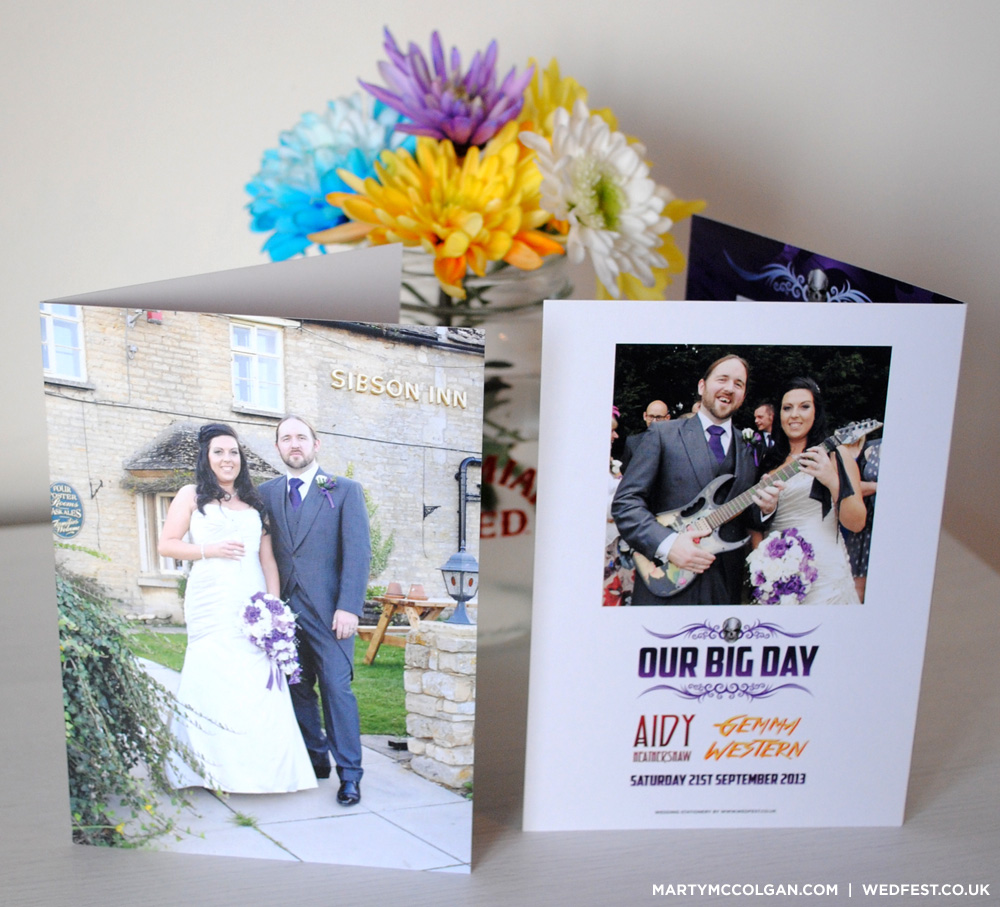 On the back of the thank you card there is a great photo of the couple holding a guitar and Gemma looks like the perfect Rock n Roll bride.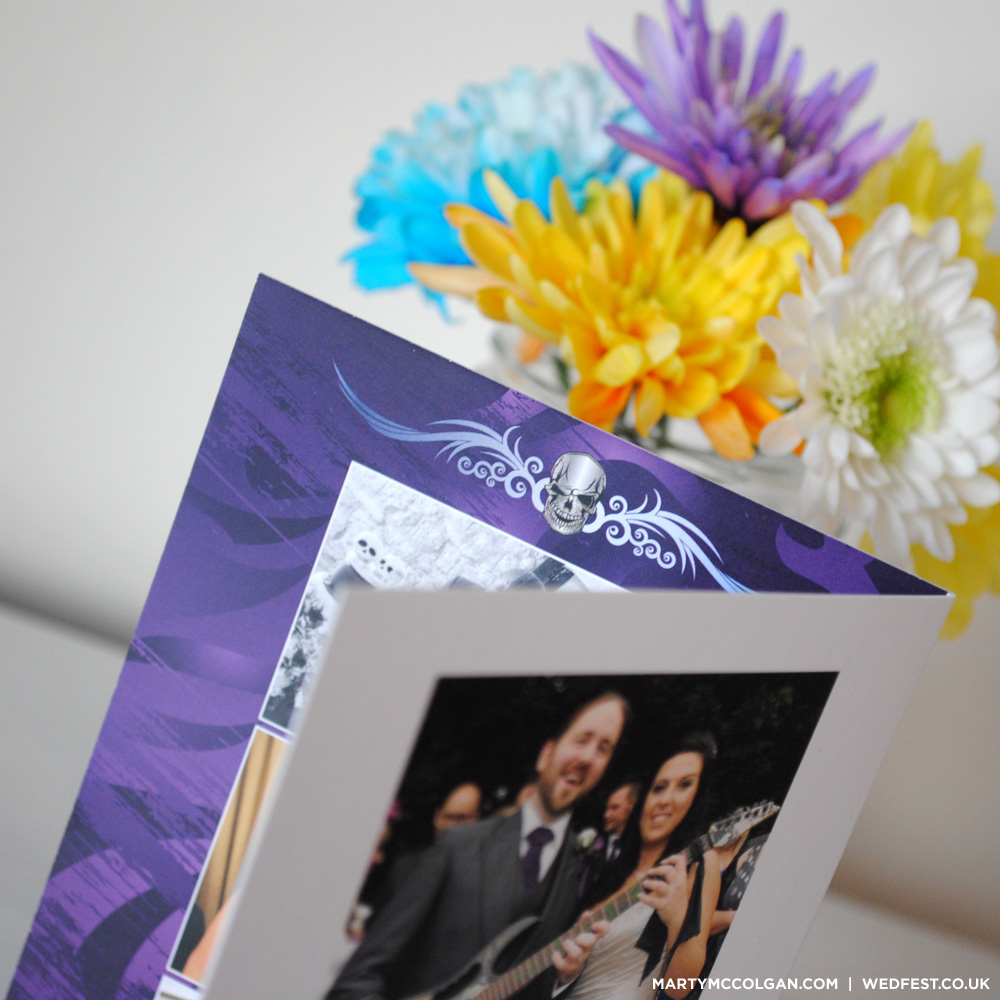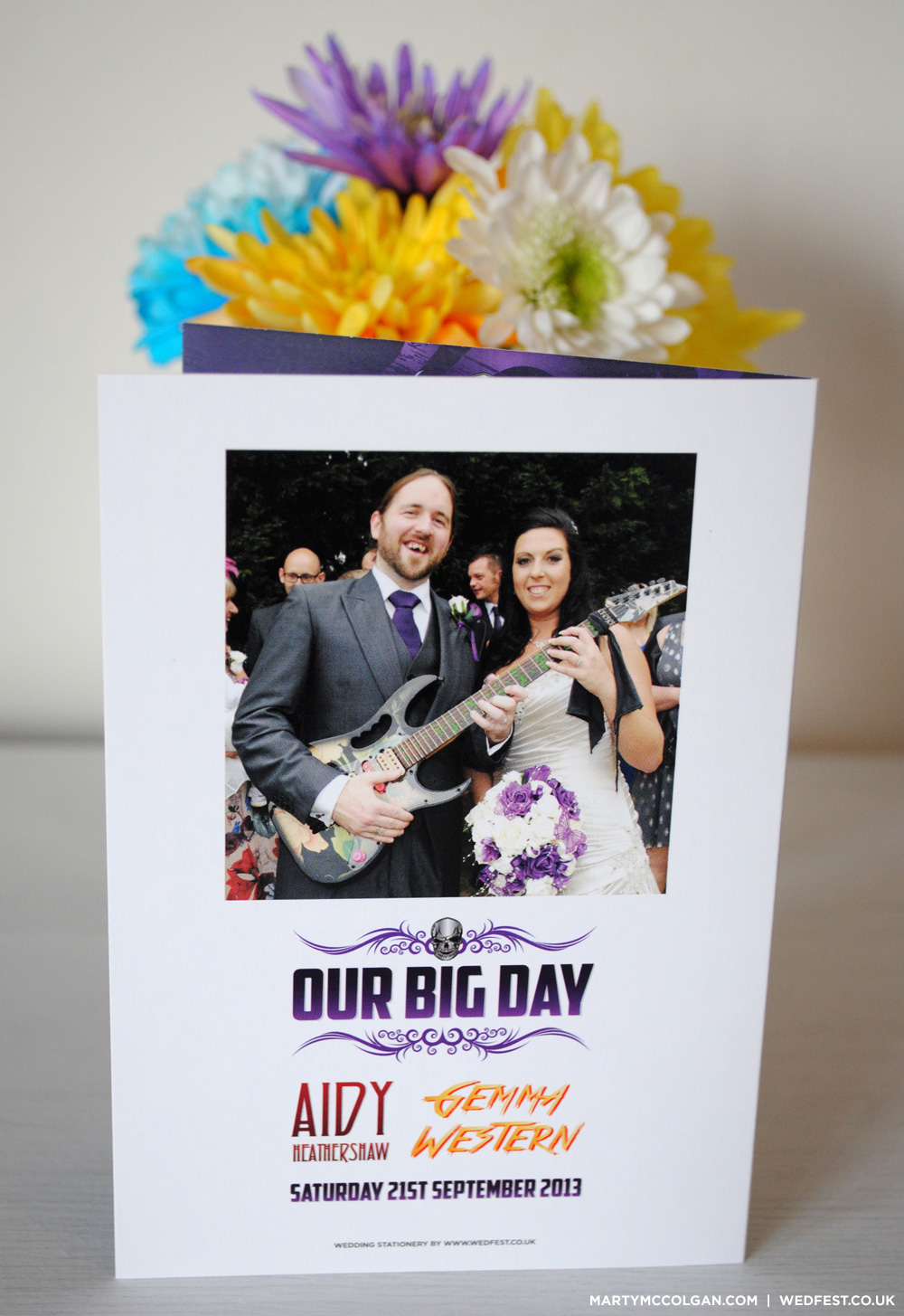 There is more photos on the inside of the cards which capture a few of the best moments of this rockers wedding.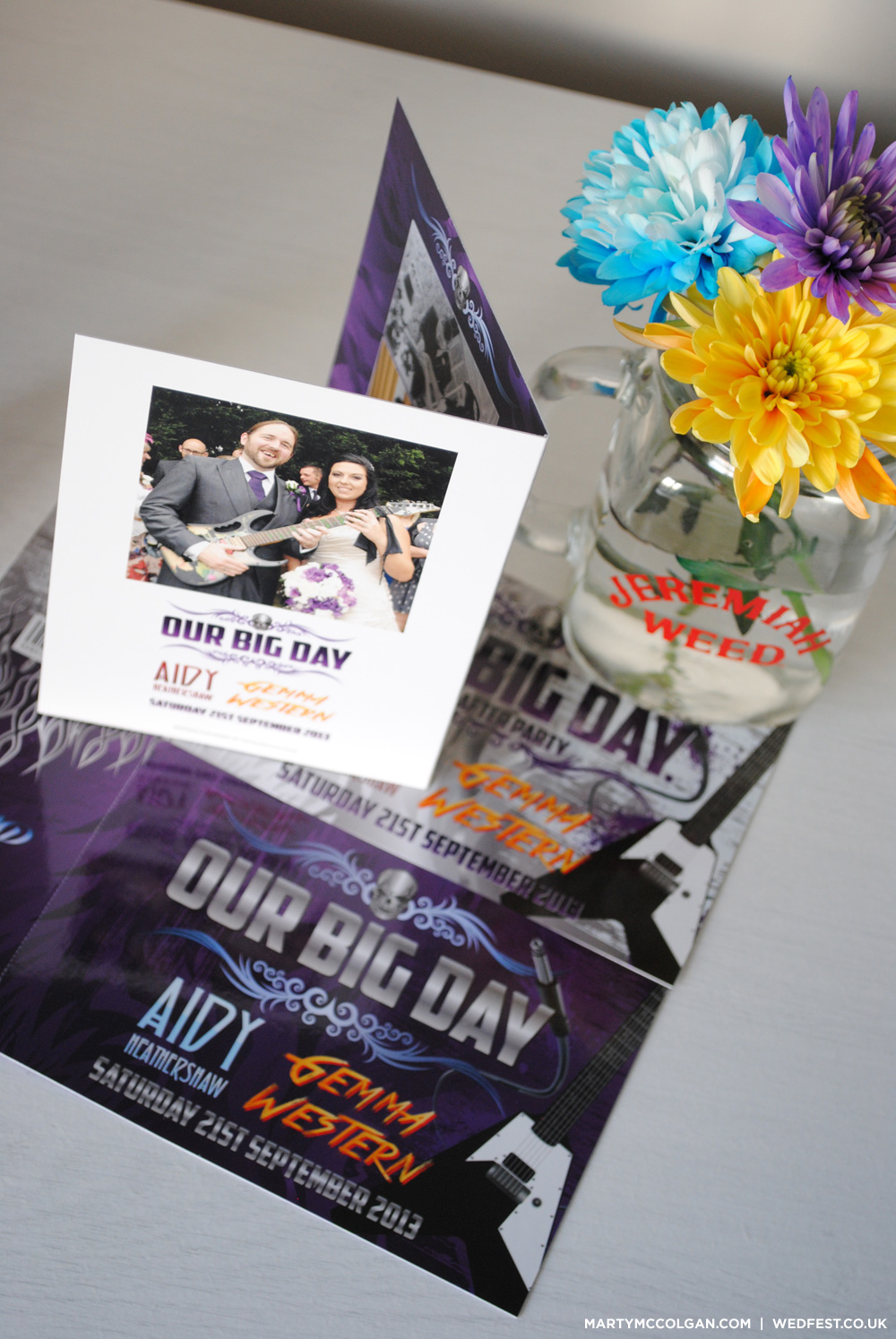 If you are going to have a rockers wedding or are going to be a rock and roll bride and would like more information on this rockers wedding stationery or if you just want more information on rock and roll wedding thank you cards or just general wedding thank you cards please click here to get in touch.
Comments
comments