Kinseyfest 2014 Festival Wedding Table Plan – This festival style poster wedding table plan was for a couple who got married last weekend in Leeds and had an amazing Festival Wedding. I had previously designed this couple festival ticket wedding invites for their wedding which they called KINSEYFEST after the grooms surname. The wedding table plan was designed in the style of a music festival poster with each of the wedding tables named after the couples favourite music festivals.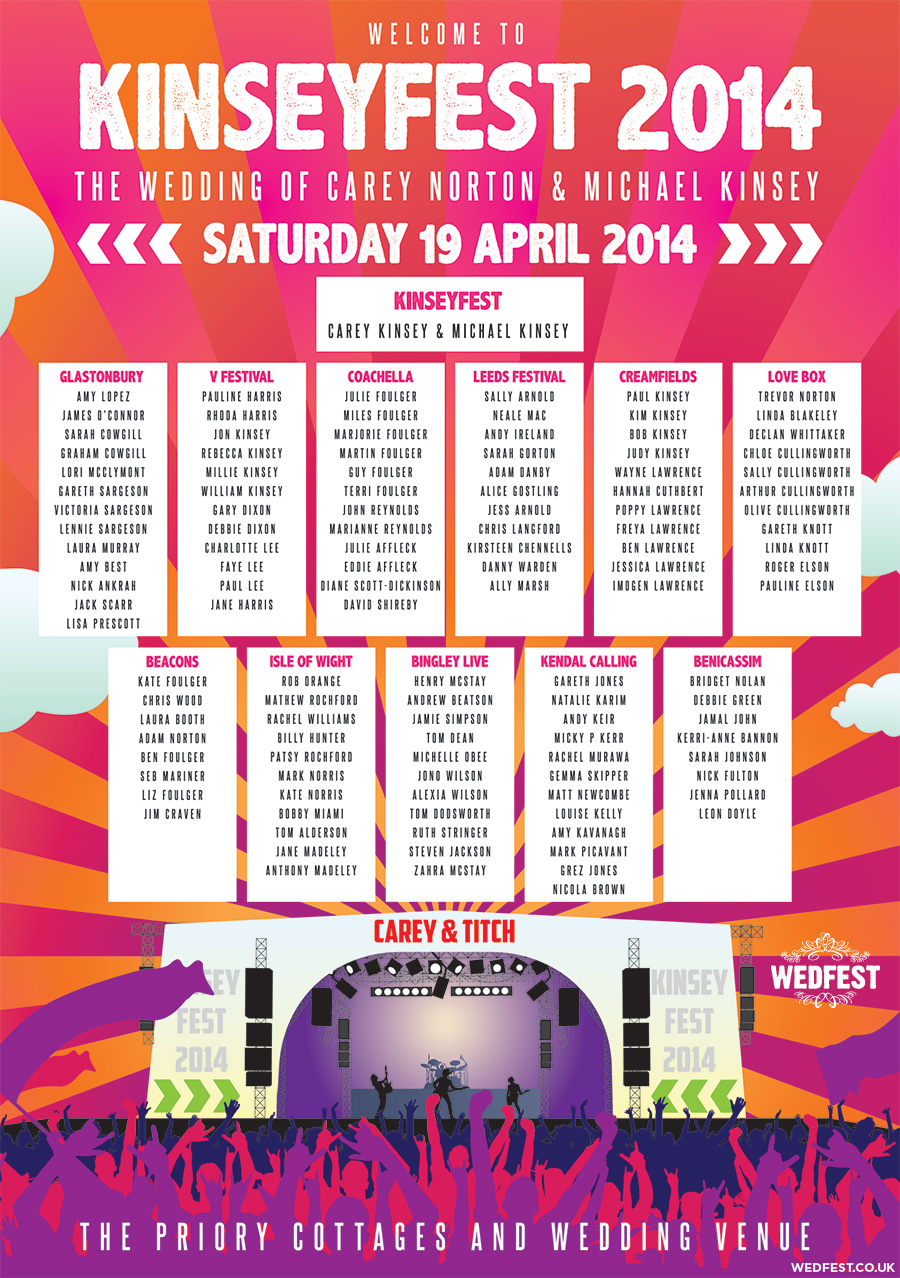 As well as the wedding seating plan I also made the couple VIP Festival Lanyard wedding place names for the wedding guests. The VIP lanyards had each guests name written on them and were left at the tables so each person knew where they were sitting.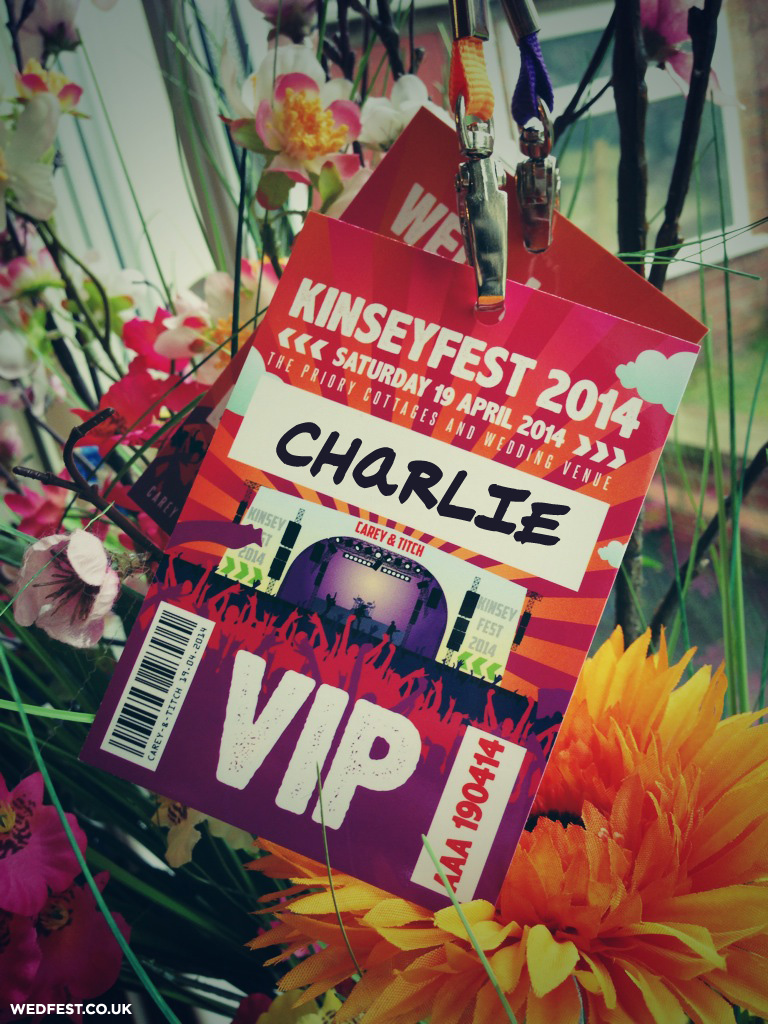 The photo below shows the wedding and evening invitations I had previously designed and made for the couple and the design was carried through all the wedding stationery.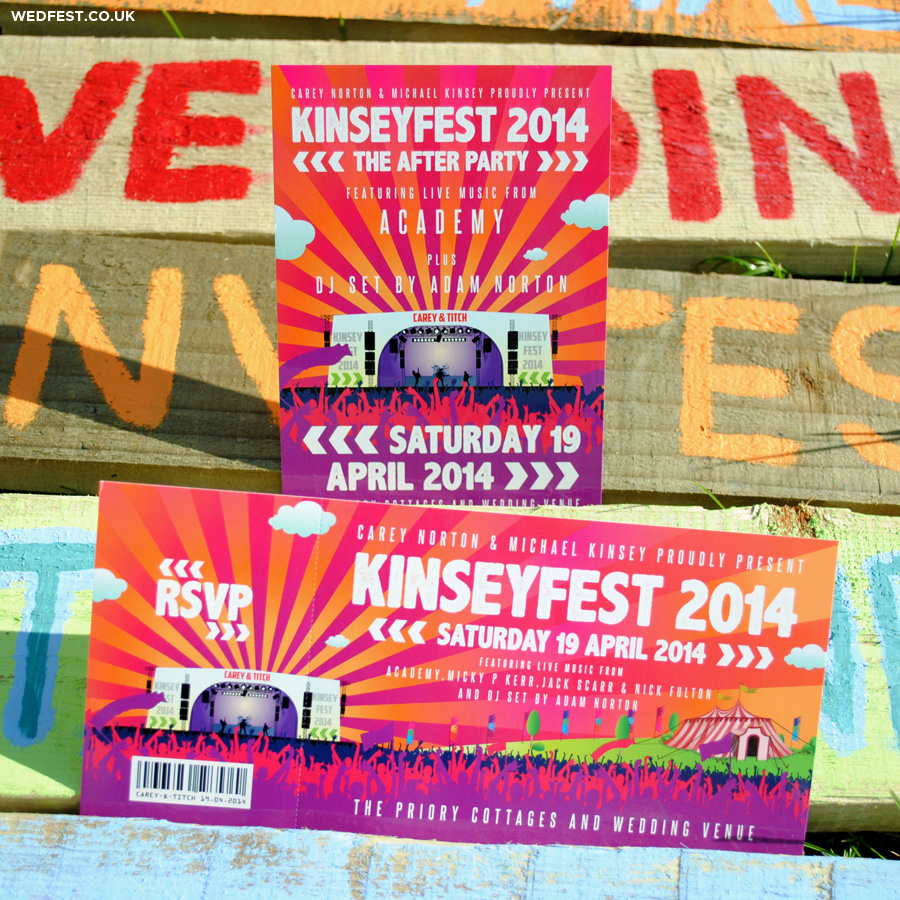 If you like the look of this festival wedding stationery and are interested in finding out more about the festival wedding table plans or wedding invites please click here to get in touch.
Comments
comments