Polaroid Photo Wedding Postcards – You may have already seen this range of Polaroid Photo Wedding Postcards that we make on this website. Here is a few recent samples of some really nice wedding thank you cards we produced. These polaroid photos are made as postcards and can be used for different parts of your wedding stationery.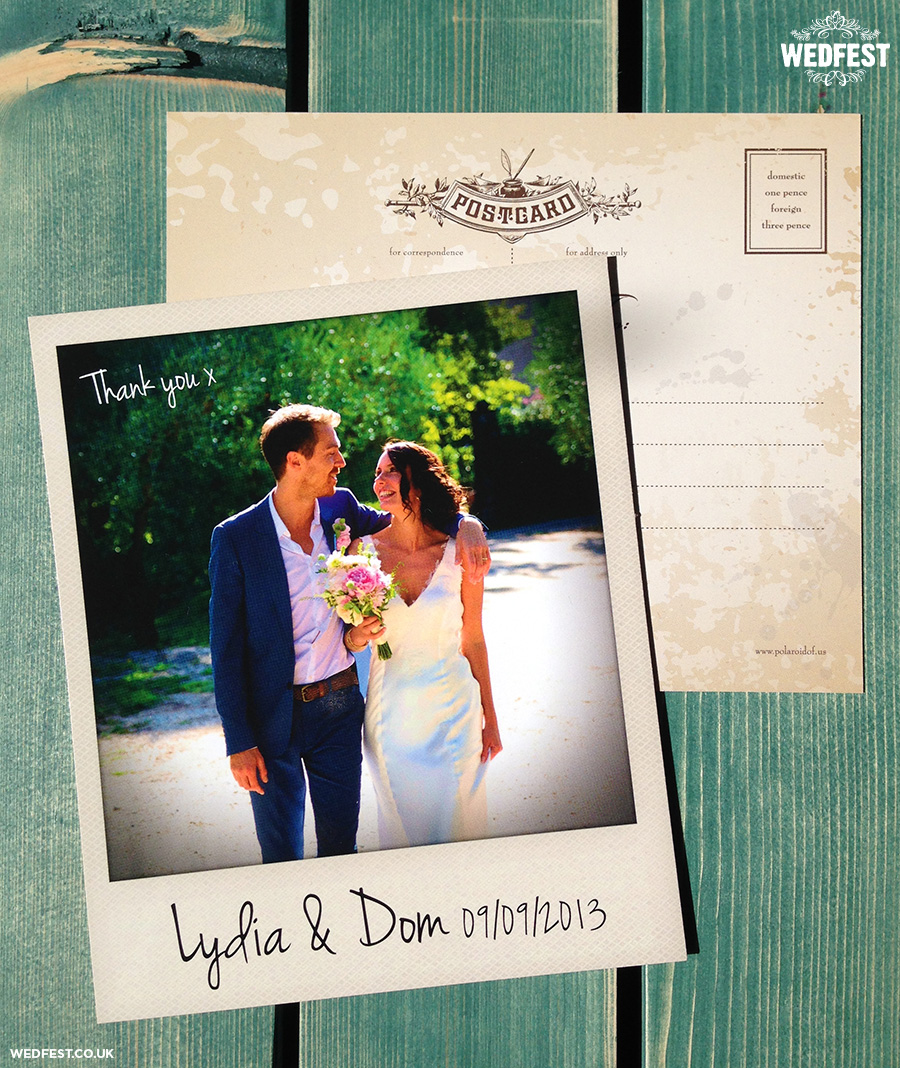 The most popular use for these wedding postcards is as wedding thank you cards like seen in these photos. The Bride and Groom can choose their favourite photo of their wedding day to be made up as these beautiful polaroid cards and then on the reverse side of the postcard they can write their wedding thank you note to their guests. There also is a space laid out for the name and address details just like on a regular postcard.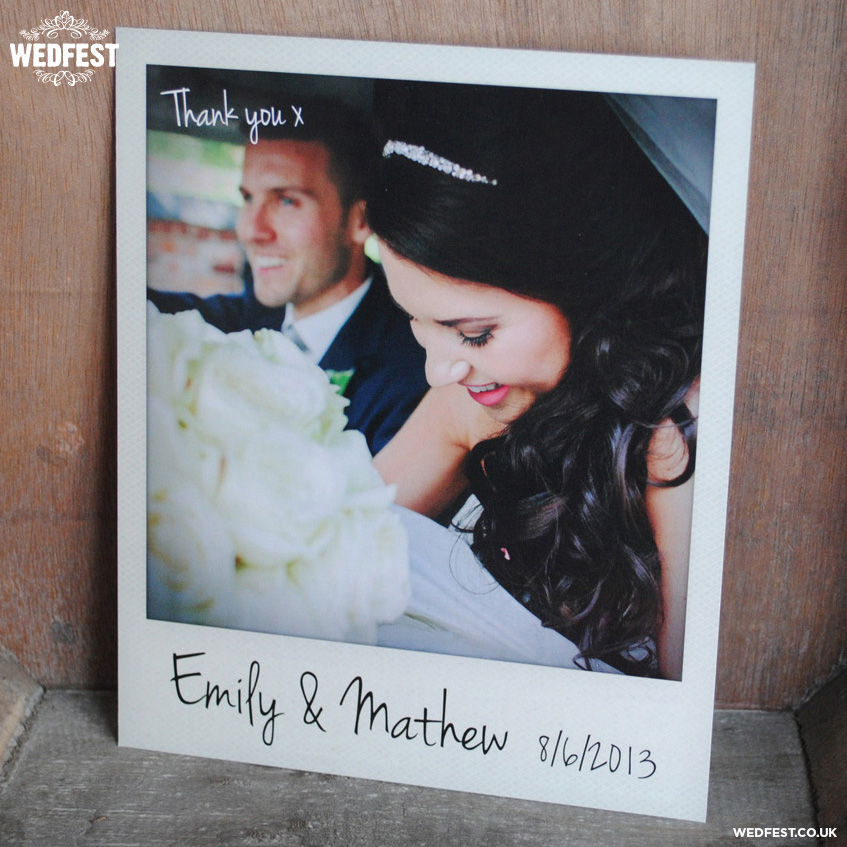 These postcards can of course be used for more than thank you cards, other uses include wedding save the date cards, wedding invites, birthday invites etc. etc. For more information on these Polaroid Photo Postcards please click here to get in touch.
Comments
comments