Heavy Metal Wedding – If you follow this website you will know its not only festival weddings we cater for but all types of music and themed weddings from rock and roll weddings to retro weddings, vintage weddings to beach weddings and everything in between. But one type I always get excited by is Rockers Weddings and Heavy Metal Weddings.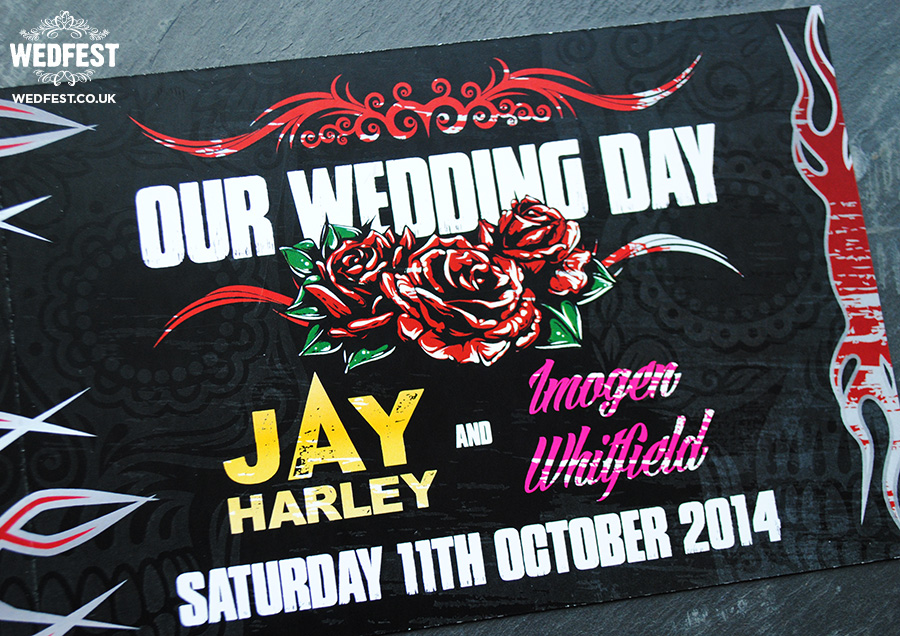 These are always an opportunity to create some wicked graphics and push the boundaries of what a wedding invitation design can be. Its pretty easy to see we don't create any basic white and plain text wedding invites here at WEDFEST, its all about the rock and roll and the harder and crazier the design brief the better. A lot of couples who want heavy metal wedding invites and those planning rockers weddings usually love the colour scheme of black, red, white and silver and this couple was no different.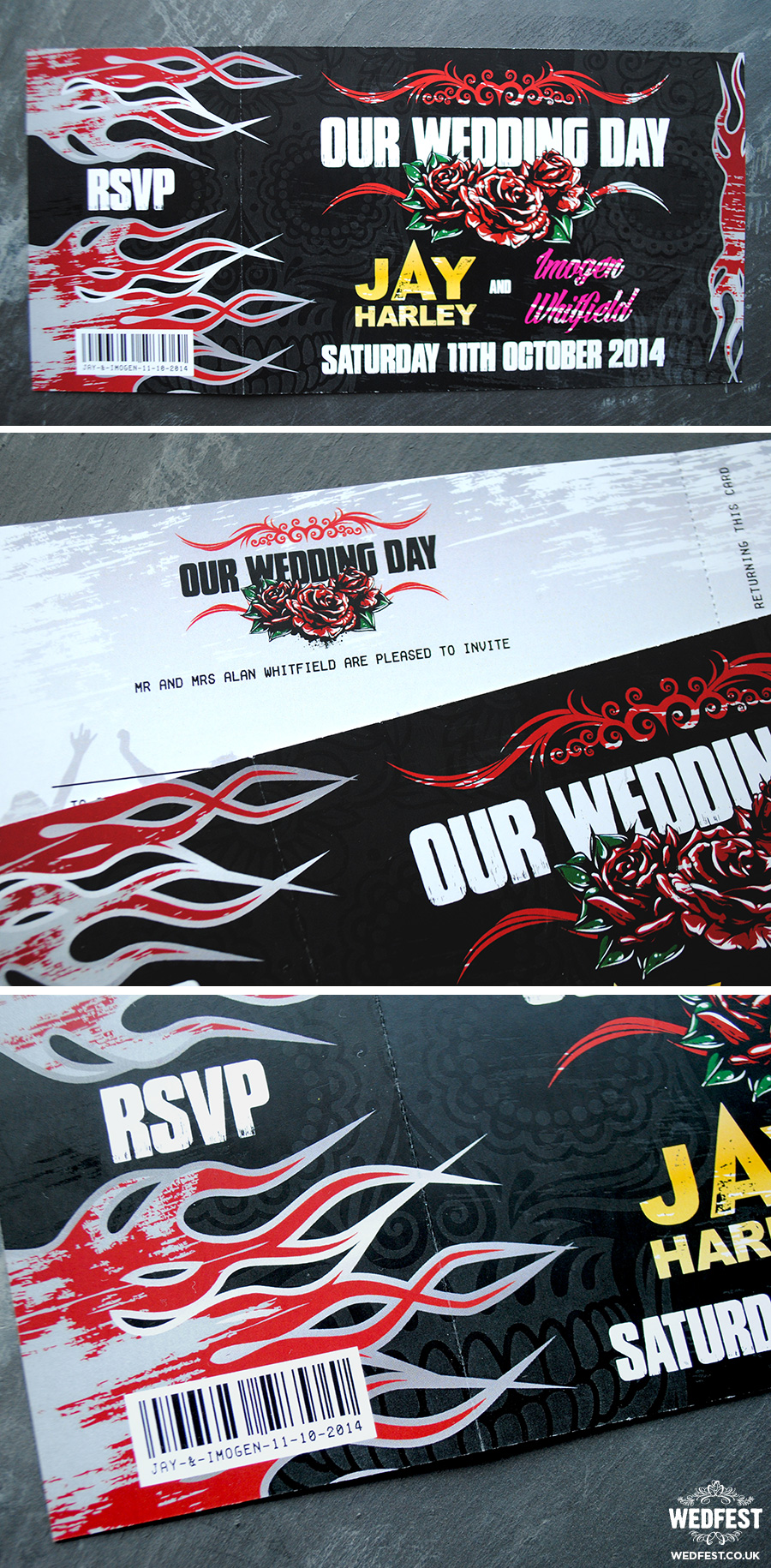 Jay and Imogen got in touch after seeing some of my other heavy metal wedding invitation designs and wanted me to create the wedding stationery for their rock and roll wedding day. They had likes some of the previous designs which featured flames, skulls, roses and liked the hardcore heavy metal themes running throughout.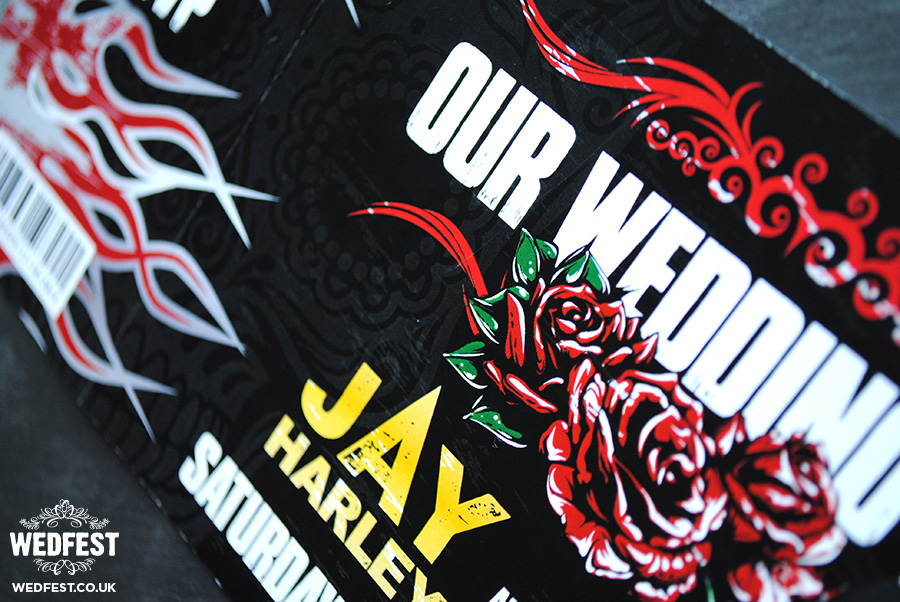 For their invite designs I used the image of 3 large red roses set below large white text saying OUR WEDDING DAY. The background is black with 2 large skulls faintly showing through the background. The couples names are displayed like heavy metal band logos and to either side of the invitation design is large red and silver flames, it's fair to say it looks pretty bad-ass!!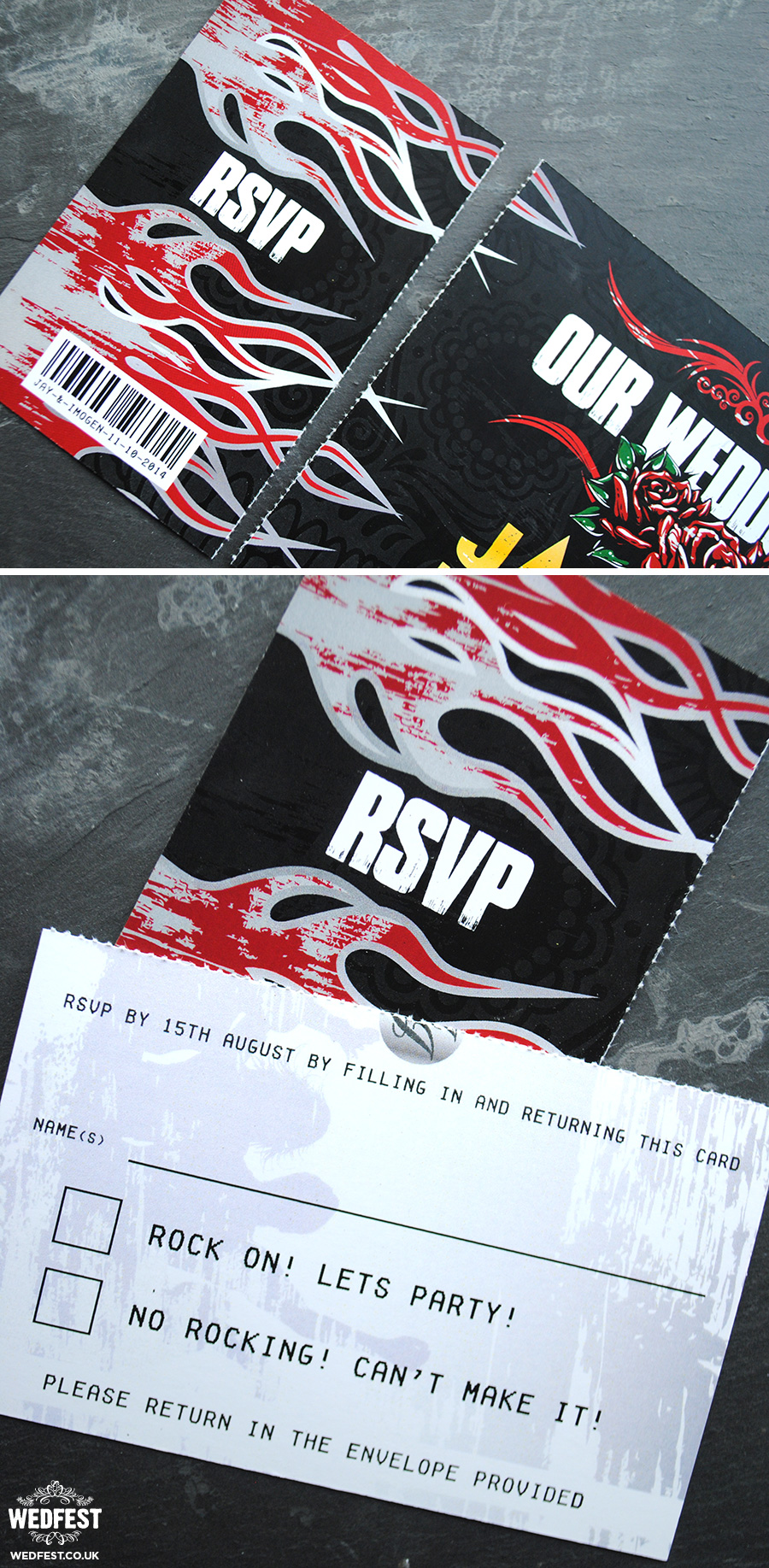 The wedding invites were made in the style of concert ticket so the RSVP stub is a detachable ticket stub which the wedding guests can tear off, fill out and send back to the couple in a pre addressed envelope which is provided with the invites.
For the wedding reception I designed the couple a large A1 sized Heavy Metal Wedding Seating Planner which was displayed as the guests entered the wedding venue and directed them to their seats for the wedding breakfast.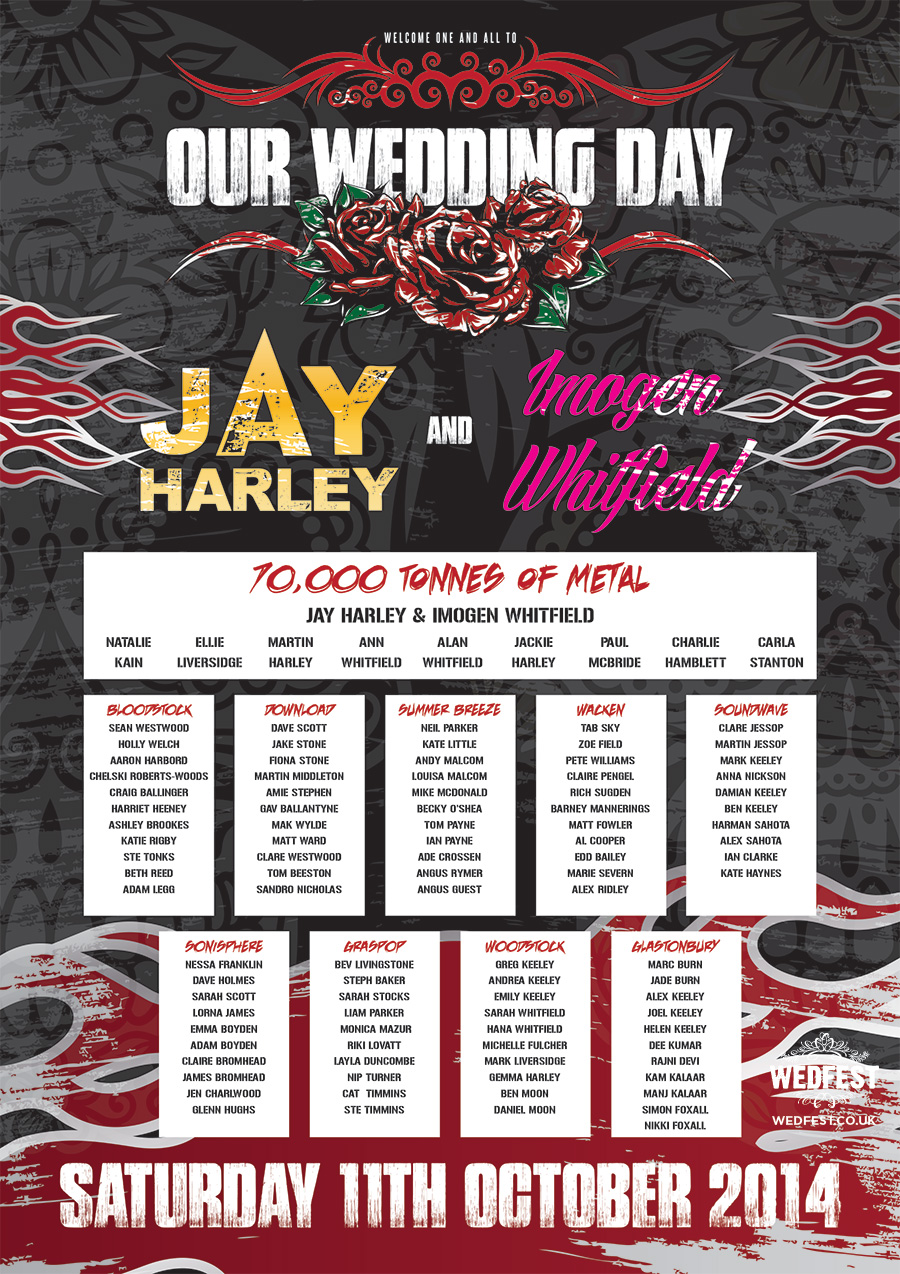 Each of the wedding tables was named after a rock festival or music festival that the couple liked such as Bloodstock, Download, Sonisphere, Woodstock, Glastonbury, Soundwave etc. For each table I made a table centre card displaying the names so the guests could easily find their tables and get ready to party.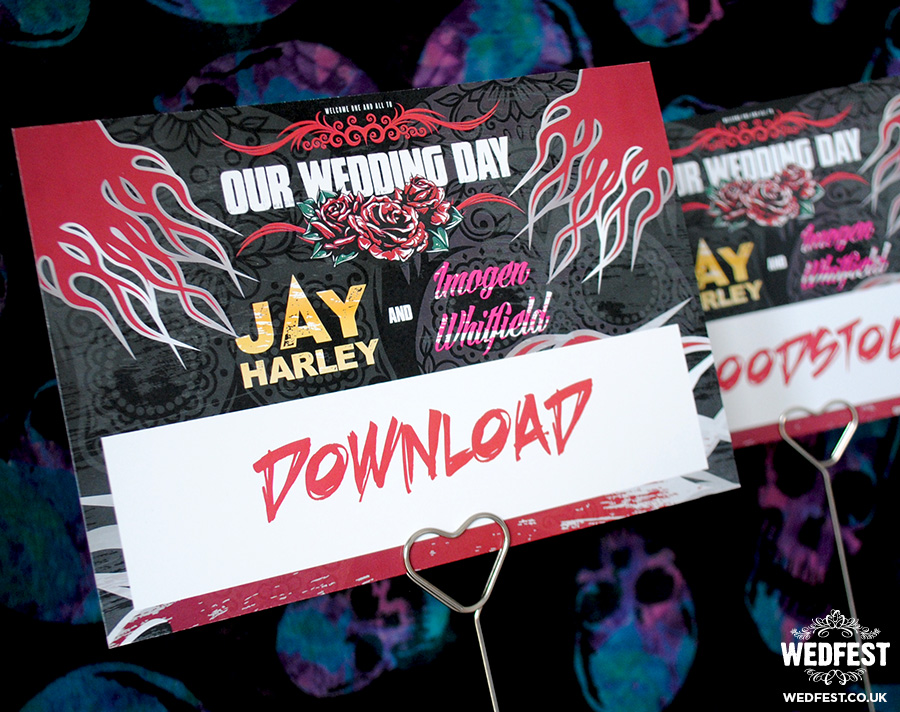 These wedding table cards followed the same heavy metal design from the rest of the wedding stationery and added a spark or rock and roll to the wedding tables.
There is much, much more were this came from so if you like what you see have a look around the rest of the website and check out some of our other hard rock wedding stationery and heavy metal wedding invites. If you want to find out more about ordering wedding stationery for your heavy metal wedding or rock and roll party please click here to get in touch.
Comments
comments