Football Ticket Wedding Invitation – Something a bit different today. This Scottish couple contacted me a few months back looking for ticket wedding invitations, but instead of a music or festival theme they wanted football ticket wedding invitations. No problem of course and a nice change for something new to work on. I looked at various football ticket designs from the big football clubs like Manchester United, Chelsea, Celtic, and other big Soccer clubs as its know in the good ole USA. The style of design which looked the best to me which I thought I could apply to a wedding invitation design was the Champions League Football Tickets, these were really cool and slick looking so I kept these in mind and set about designing.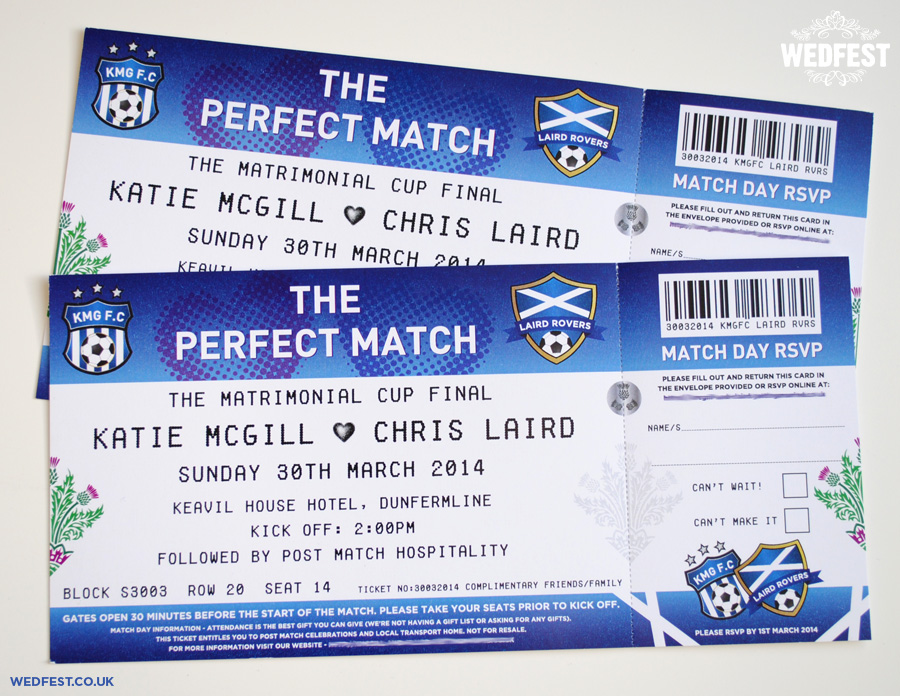 The couple wanted the invite to feature the title THE PERFECT MATCH. So I put this right at the top of the invite and then designed each of them a personalised football crest featuring their name or the initials of their names which would be representing each of their football clubs. Also as they were both Scottish I used the colours of the Scottish flag and put another few nods to the Scottish flag throughout the design, along with some thistle which they also wanted to feature in the design I thought as it was the wedding day it was kind of like Footballs FA Cup Final day so I added in an extra line saying the Matrimonial Cup Final. The rest of the main layout I laid out like a football ticket with the bride vs the groom as the main focus but I replaced the VS with a heart. In the small print like seating numbers and ticket number I filled these out using the date of the wedding day.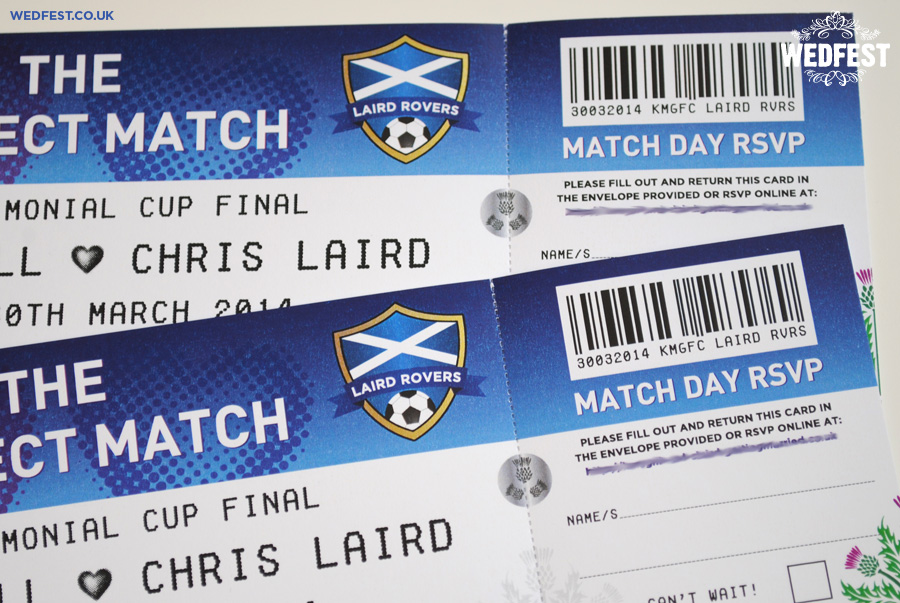 For the football ticket stub I designed this as the wedding RSVP so that the guests could easily tear it off and reply to the soon to be married couple. Again in the stub barcode I used the details of the wedding date to fill this out and used the football crests again in the design with the usual RSVP information on the main body of the ticket stub.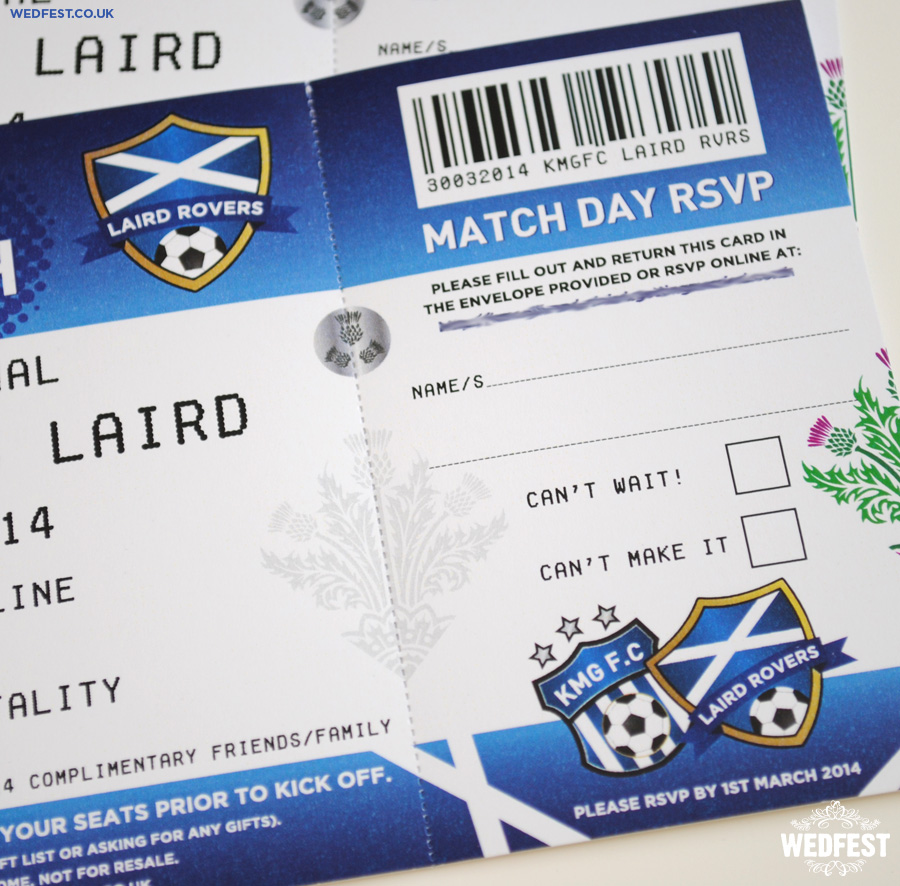 These football themed wedding invites / Soccer themed wedding invites turned out really cool and are fantastic for any big football/soccer fans out there who are getting married. Your wedding is supposed to be fun so don't drag it down with boring run of the mill wedding invitations. WEDFEST can apply more or less any theme to your wedding stationery so no matter how crazy or silly you think your idea is believe me we have heard them all! Please click here to get in touch and see how we can help you with your wedding stationery. Awesome Wedding Invites 1, Boring Same Old Wedding Invites 0.
Comments
comments