Concert Poster Wedding Invitations – This was a Concert Poster Wedding Invitation that I designed a few months ago and never got around to posting about. This couple contacted me looking for an invitation designed in a poster style that could be printed and folded and put into an envelope so that when their guests open it it would fold out into the full size poster. The style they wanted to go for was 60s Rock n Roll inspired american vintage concert posters. Three of the main things they wanted to include in the design was a VW Campervan (a firm favourite with festival weddings), a big guitar and some reference to the Holiday Inn which is where they were getting married, all in the 60s theme as mentioned before.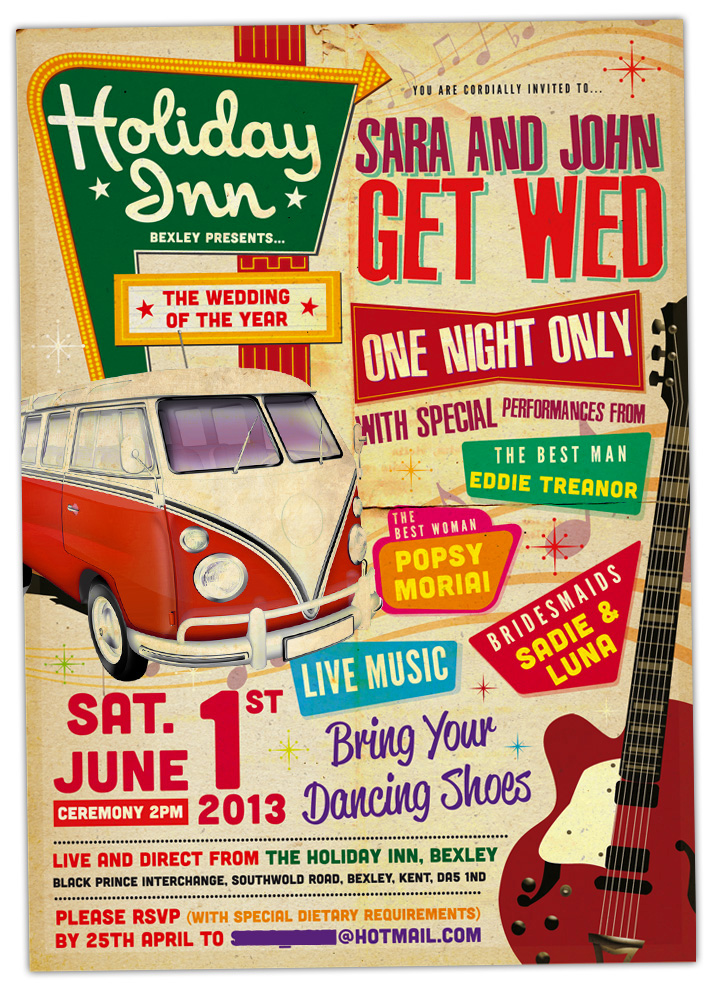 The first thing I thought of when I read all this was the old classic Holiday Inn Motel signs which would have been outside the Holiday Inns hotels and motels (HOTEL, MOTEL, HOLIDAY INN!!) all over America in the 60s, 70s and beyond. These were amazing and when I went back and looked at them again my initial ideas were confirmed and this would have to main the main focus of the poster.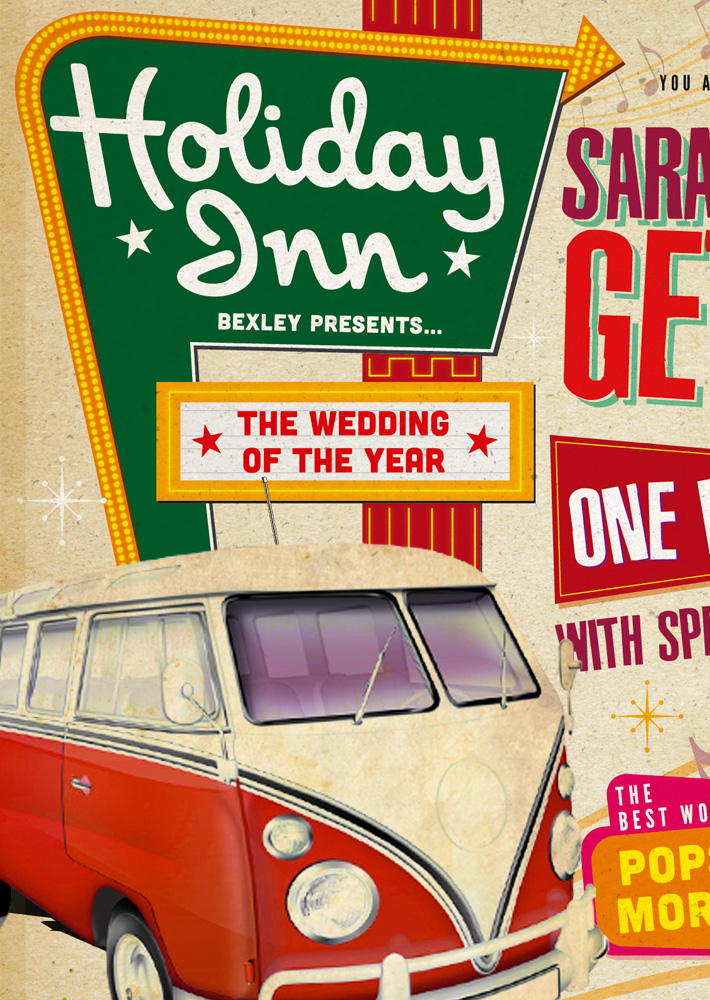 Also included on the poster design is the VW Campervan and some 60s themed fonts and retro themed elements.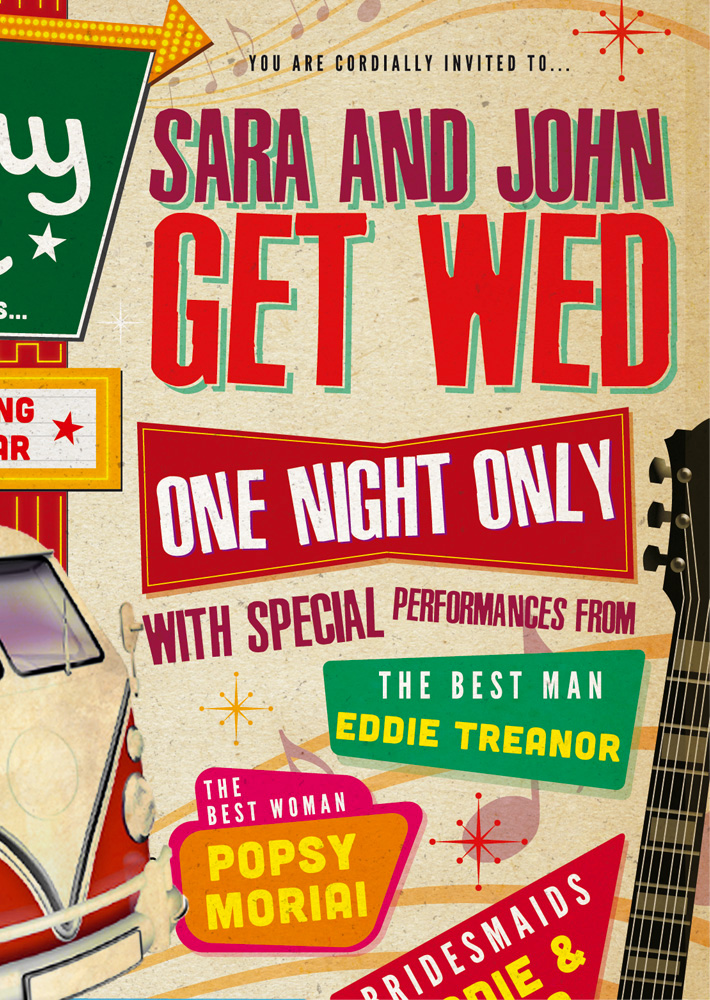 This Concert Poster Wedding Invitations are one of many I have worked on recently and I will opst more up here as soon as I can. If you are having a Concert Themed Wedding or festival themed wedding and would like some poster style wedding invitations designed or something similar please click here to get in touch.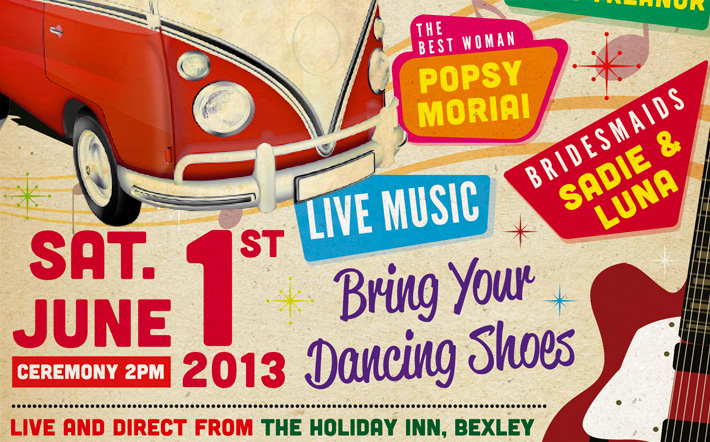 Comments
comments