Cinema Themed Wedding Table Seating Plan – This Cinema Themed Wedding Table Plan was for a couple called Niall and Rose from Dublin, Ireland who were having a cinema / movie themed wedding reception and wanted a cool cinema themed poster for their seating plan. This design is half based on one of my earlier cinema wedding table plan designs but adjusted a bit. This one was a square shape which is a bit different to the way I usually print the table plans bit it turned out really cool and fits the square shape perfectly. At the top of the table plan poster there is a Cinema Marquee Lightbox which would be regularly seen outside classic style cinemas. This is announcing that the showing movie / tonights premiere 'Getting Hitched' starring Niall & Rose. To the right and left of this is movie film strips featuring photos of the couple in the film.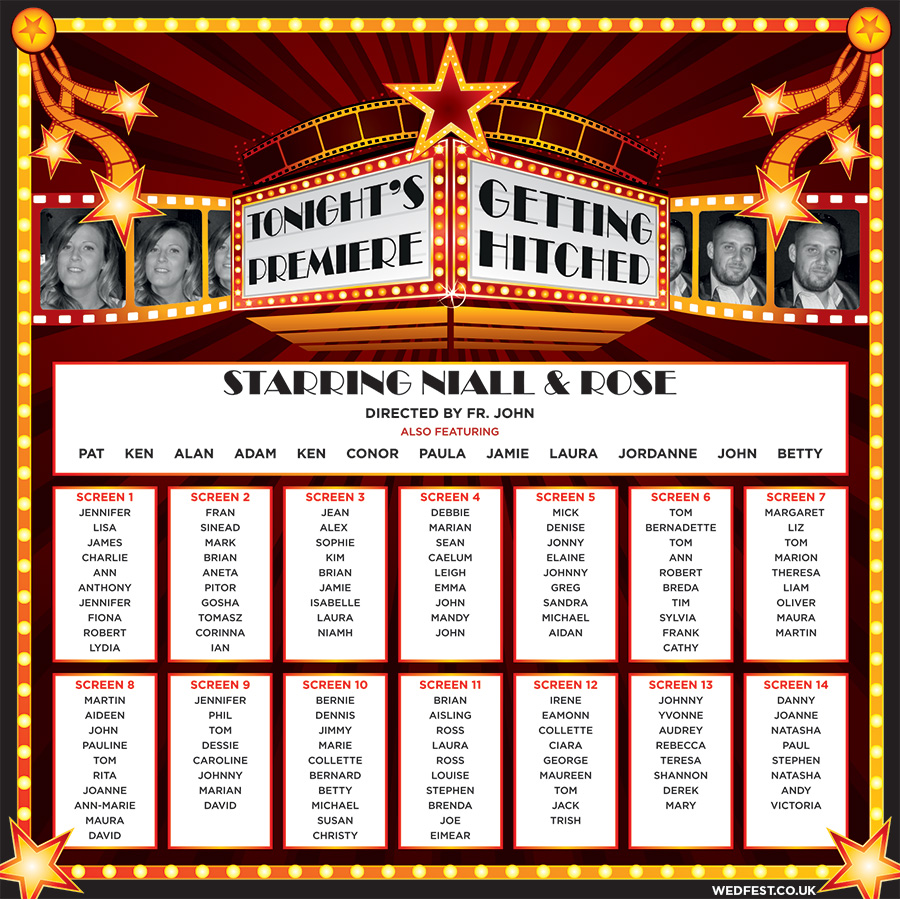 The wedding tables are represented by cinema screen numbers so each person can see what screen / table they are sitting at for the wedding breakfast.
If you are having a movie themed wedding or are interested in our Cinema Themed Wedding Table Plans and would like to know more about our wedding stationery please click here to get in touch.
Comments
comments