Babushka / Russian Dolls / Military Themed Wedding Invites – This was a slightly different brief to some of my usual ones, but thats always welcome as it keeps the designs fresh and I always love working on new themes and projects. This couple contacted me telling me they loved the festival themed wedding invites and would like something similar but with a twist. The Bride to be was Polish and the Groom was in the armed forces so they wanted to somehow reflect both of these things in their wedding invites. The Bride wanted to have the image of a Babushka Doll in the invitation design which is the polish version of the Matryoshka Russian Dolls also known as nesting dolls, which is a set of wooden dolls of decreasing size placed one inside the other.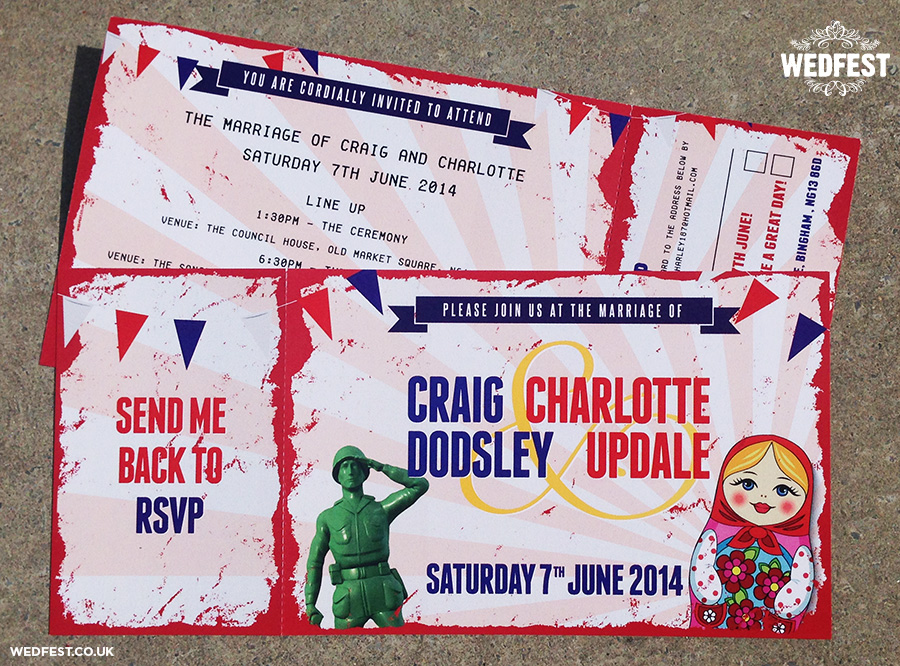 For the groom he suggest using the image of a toy soldier, just like the toy soldiers used in the Toy Story movies. So after a bit of research I managed to find two images of these which worked together so that I could use both in the one invitation design. The colours of their wedding were red, white and navy and they liked the idea of having some of the festival style bunting and starbursts in the wedding invitation design.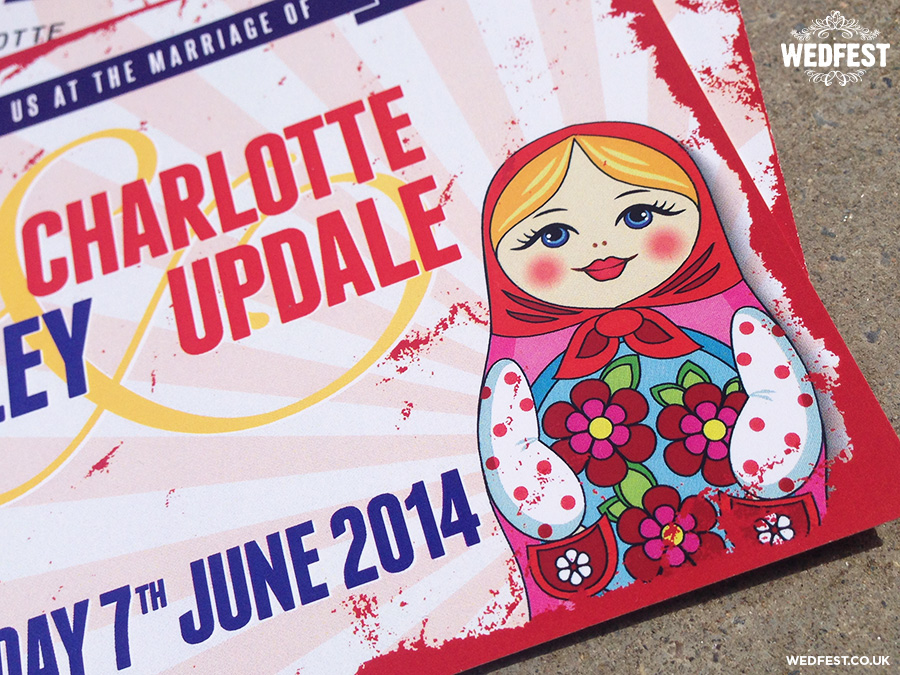 It took a while to get everything to sit together harmoniously but in the end the wedding invites turned out really cool and gave an equal reflection of the grooms military background and the brides polish roots.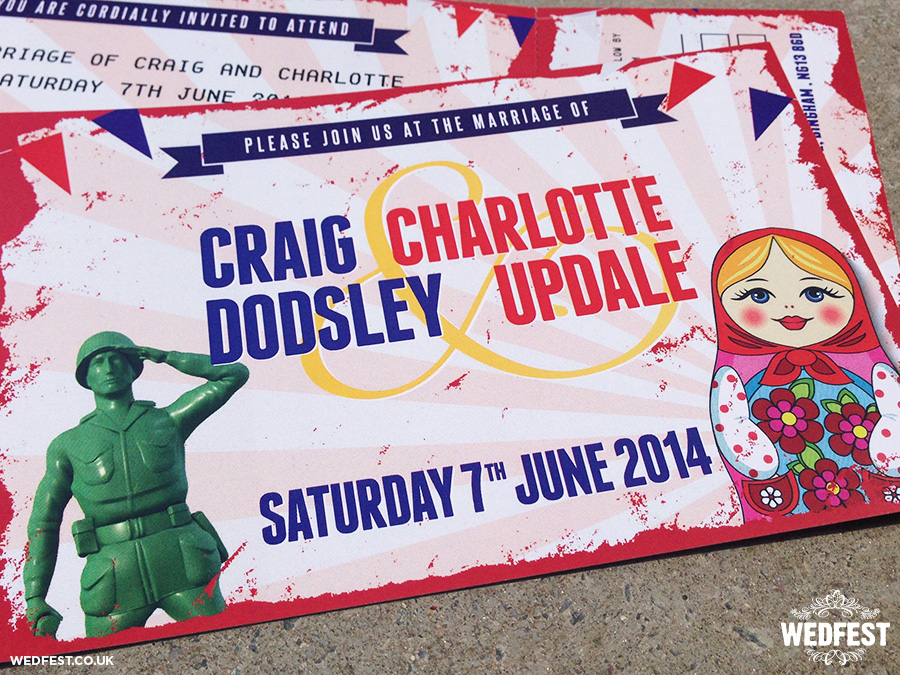 If you like the look of these invites and are interested in getting some Russian Dolls Themed Wedding Invites or if you are in the armed forces and would like some Military Themed Wedding Invites, or any style of wedding stationery please click here to get in touch.
Comments
comments