Beautiful Summer Wedding Invites – Yes the sun has arrived (and hopefully it will stay for at least a little while). Summertime is just around the corner and its time to start getting excited for summer holidays, festivals and of course the summer wedding season. For the past few months and as far back as this time last year we have been working on beautiful summer wedding invites for all of this summers upcoming weddings and you can see a few of them in these photos.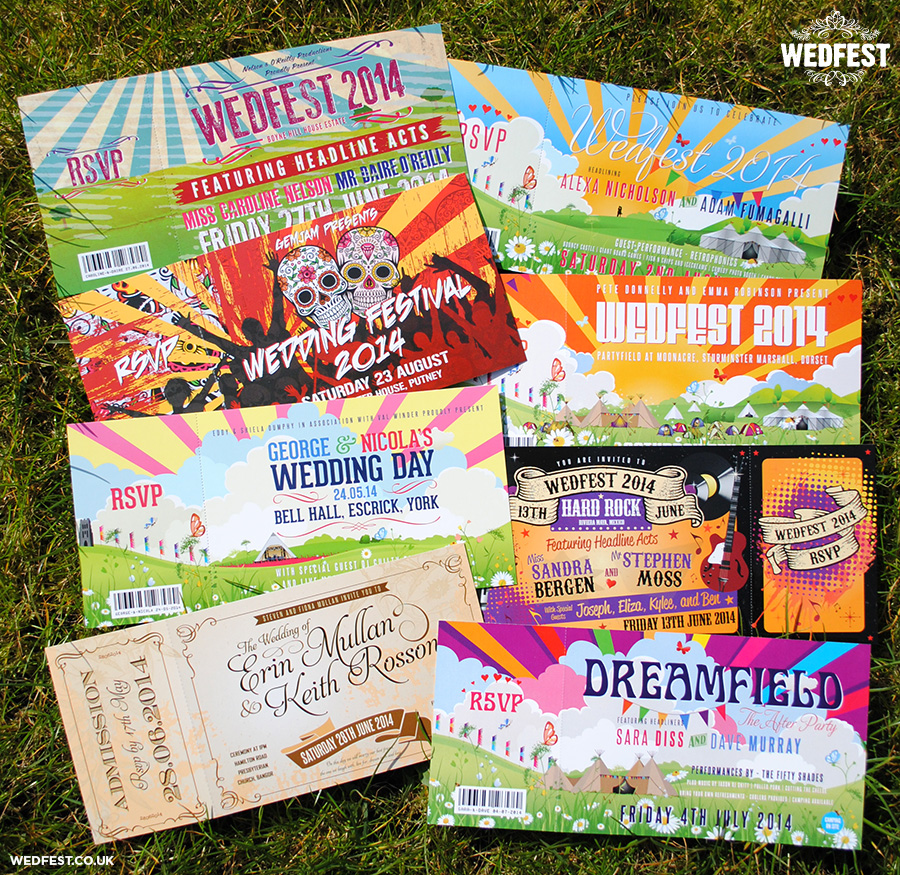 There is a few old designs and a few new designs here. Most of these invites are for festival weddings and follow a festival wedding theme, but there also is some other themed wedding invites including a rockabilly wedding invite, a vintage chic wedding invites and a truly rock'n'roll wedding invite featuring some awesome sugar skulls.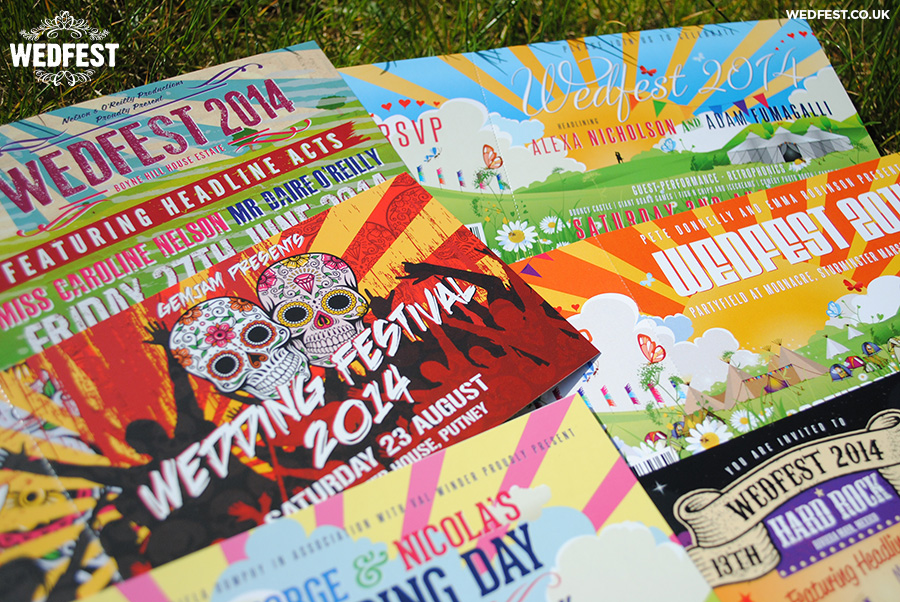 These wedding invite designs all represent the type of weddings that the couples are having or represent the type of people the couple are. What they all have in common (apart from all being invites for summer weddings) is that they are all amazing looking and would get any wedding guest excited about coming to your wedding.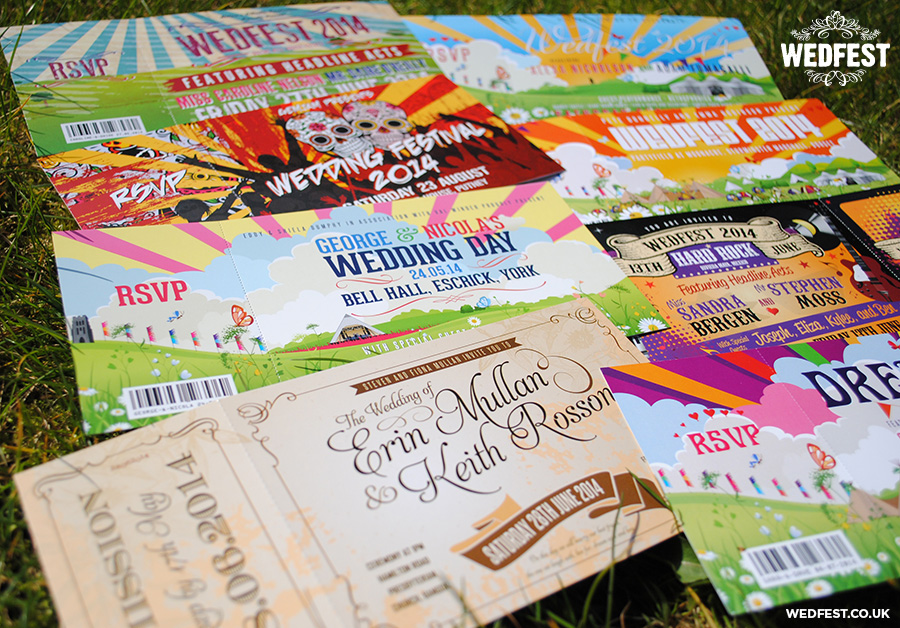 At WEDFEST we are always working on new and interesting designs for wedding stationery so if you are looking for something particular but can't see it on the website then please just click here to get in touch and let us know whats in your mind and we can try and bring it to life.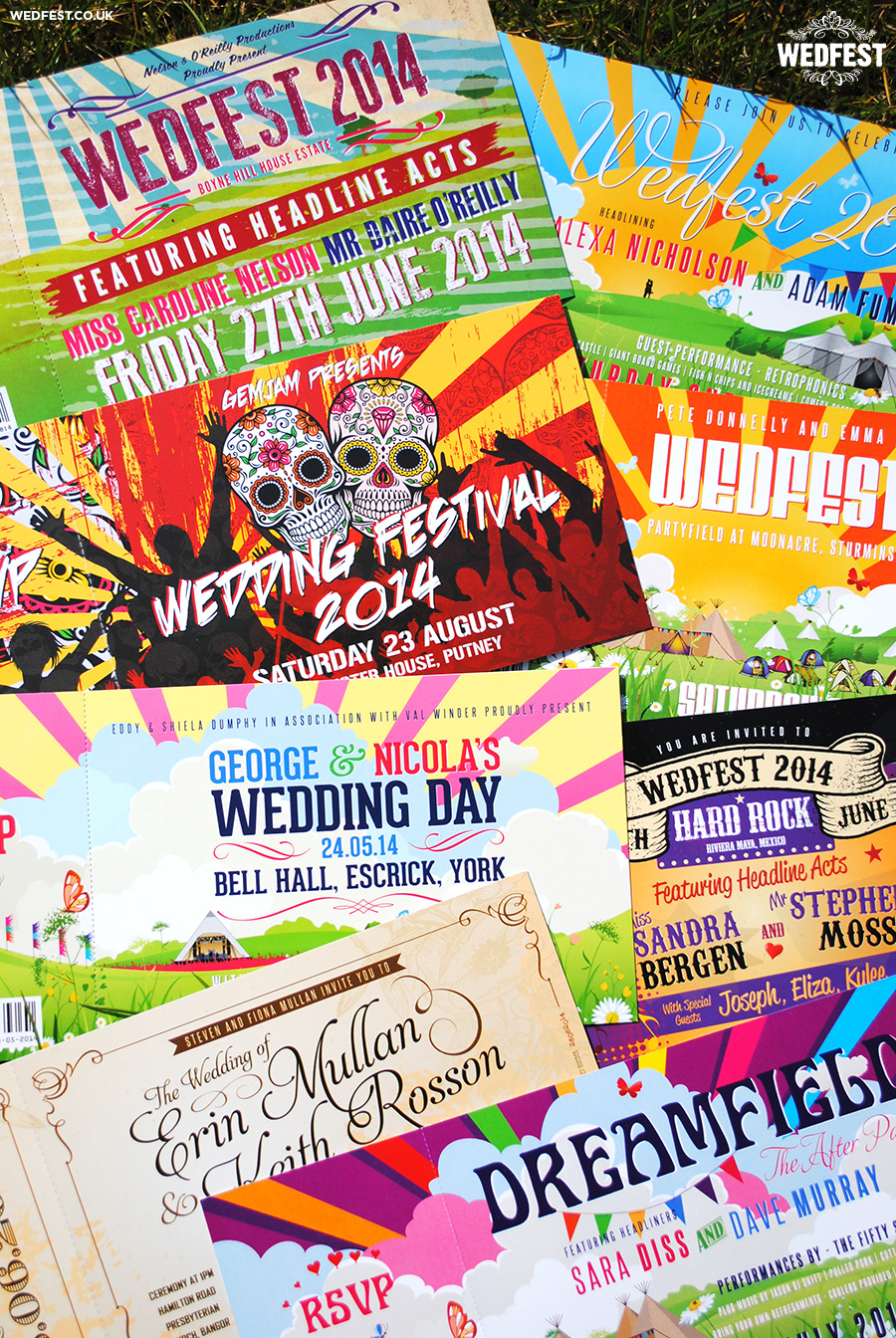 We are always interested to hear new concepts for wedding invitation designs so if you like what you see on this website please click here to get in touch and let us create you some mind blowingly cool wedding invites!!
Comments
comments