WEDFEST 2014 Invitations – This WEDFEST 2014 festival themed wedding invitation is one of our most popular designs and can easily be updated to suit any festival wedding. This set of invitations was designed for a couple who are having a festival wedding at Mount Druid, a Boutique Wedding Venue in Castletown Geoghegan, Co. Westmeath, Ireland.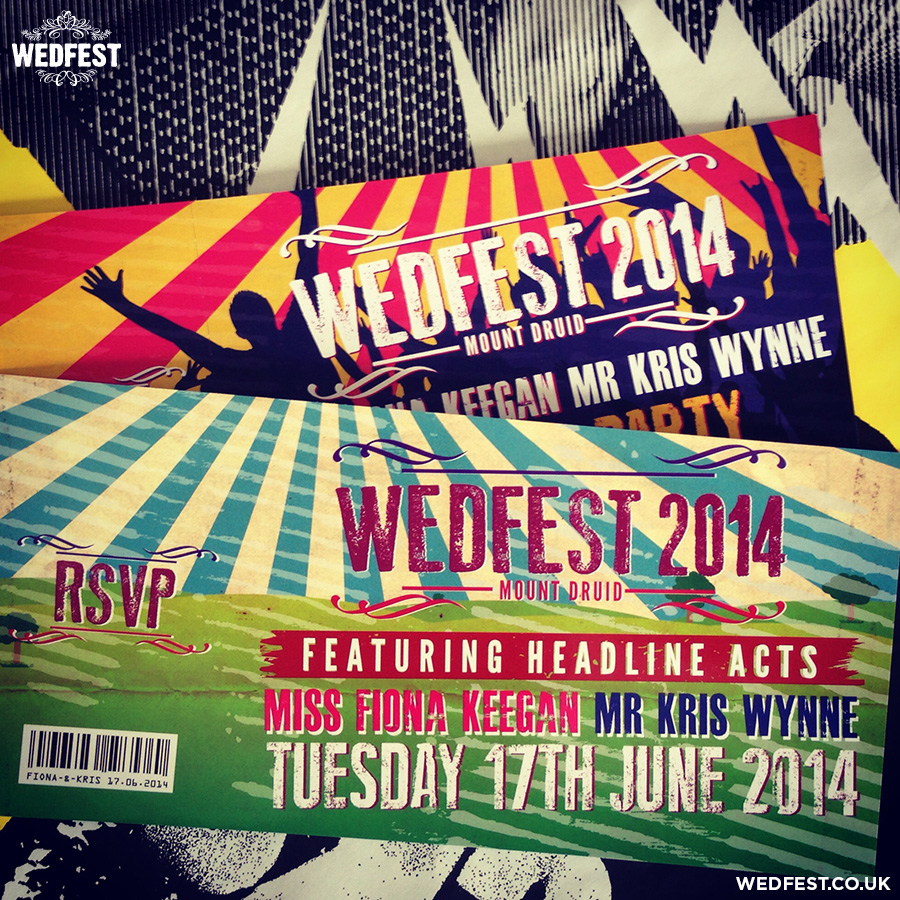 Mount Druid host wonderful boutique wedding receptions and ceremonies on their amazing grounds and offer luxury alternative accommodation options for your wedding guests including self catering options but more interestingly Boutique Camping including Luxury Mongolian Yurts, Huts, Tents and more. If you are planning a festival wedding in Ireland check out Mount Druid if its in your area.
For more information on these wedfest invites or any of the wedding stationery on this website please click here to get in touch.
Comments
comments