Surf / Beach Themed Wedding Save the Date Cards – Right now it is the middle of December and extremely cold outside, but just have a quick look at these awesome wedding save the date cards and you will instantly be transported into thoughts of a warm summers day! I am totally over the moon with how these surf themed save the date cards turned out.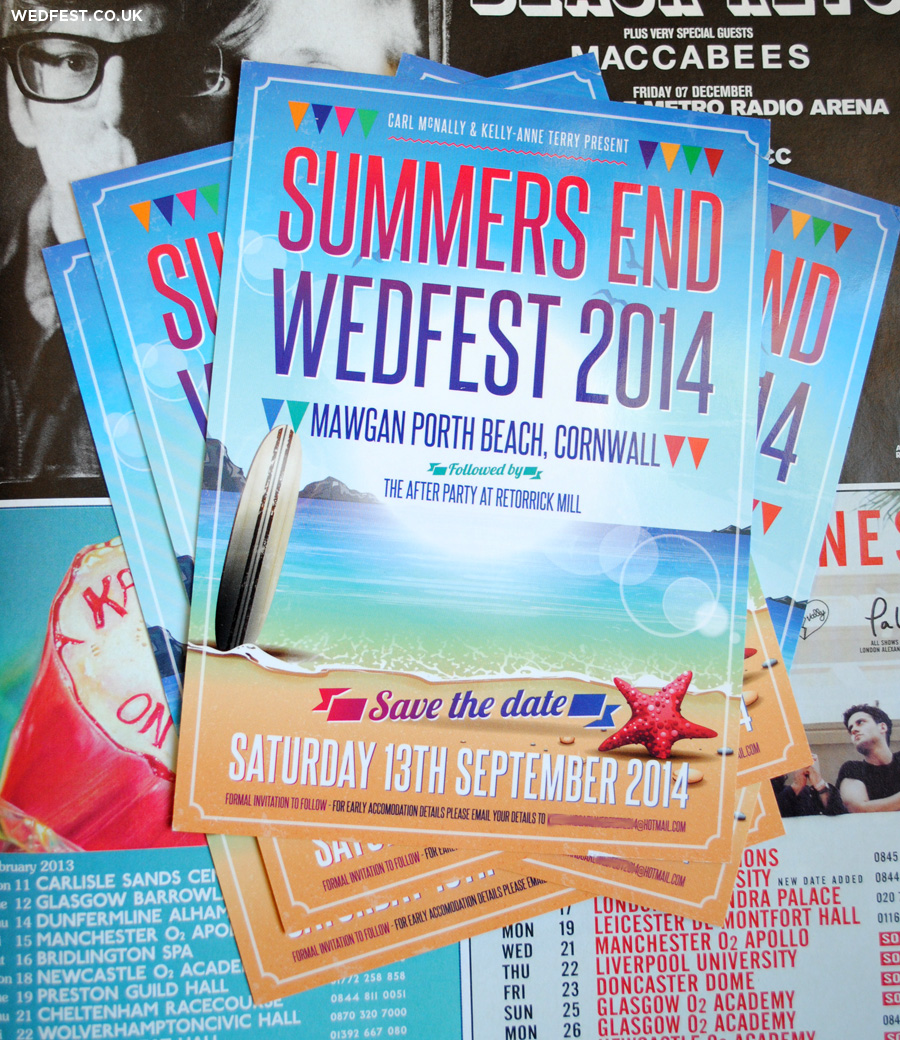 The couple who I done them for contacted me looking for festival wedding stationery but they were very clear that it needed to feature the beach and surfboards as they are from Cornwall in England which if you know your stuff, is a haven for surfing, surfers and the like. They wanted to call their wedding SUMMERS END WEDFEST 2014. What a fantastic title it nearly sounds like a surfing movie or something.
For me the design nearly instantly popped into my head. I wanted the image to be nearly all sky and ocean with just the surfboard standing in the sand. Hey presto as you can see it turned out great. With some nice use of fonts and a hint of bunting I was able to bring a festival feel to the design.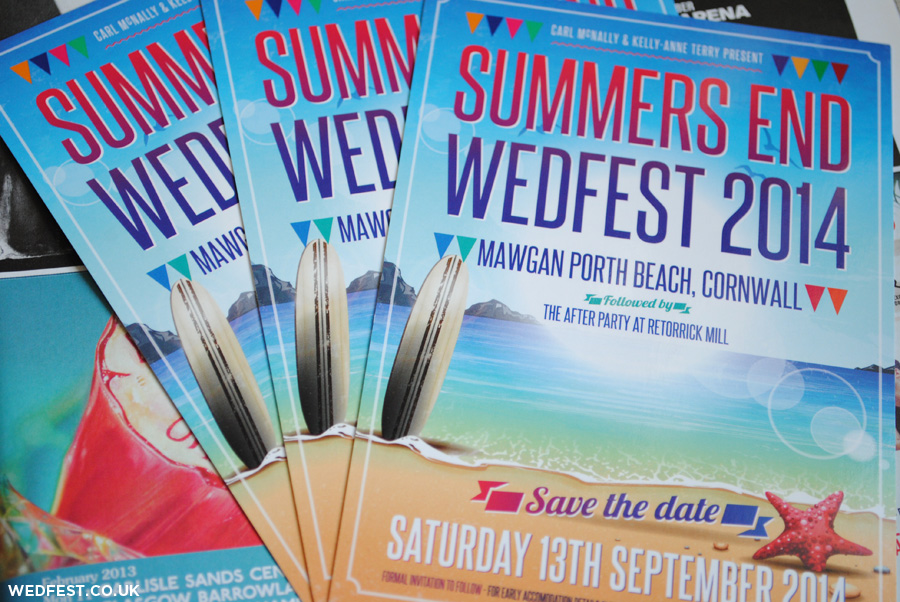 I am really happy with these save the date cards as were the couple I made them for. I love working on beach themed wedding stationery and actually have alot more of it to post onto the website in the coming weeks so if you are having a beach themed wedding or surf themed wedding click here to get in touch see what I can do for you.
Comments
comments