Rock n Roll Wedding Invitations – Festival Weddings are about one thing when it comes down to it! Well 2 things I suppose, the first is Love, that after all is why the whole event is taking place, and the second is Love….. Love for Rock n Roll!! Thats right festival weddings are based on the love of music, whether it be rock n roll music, dance music, indie, rave, whatever the musical taste its the love of music and live music, concerts and festivals that makes these couples want to theme their big day around a music festival and have themes such as festival weddings and rock n roll weddings and the like.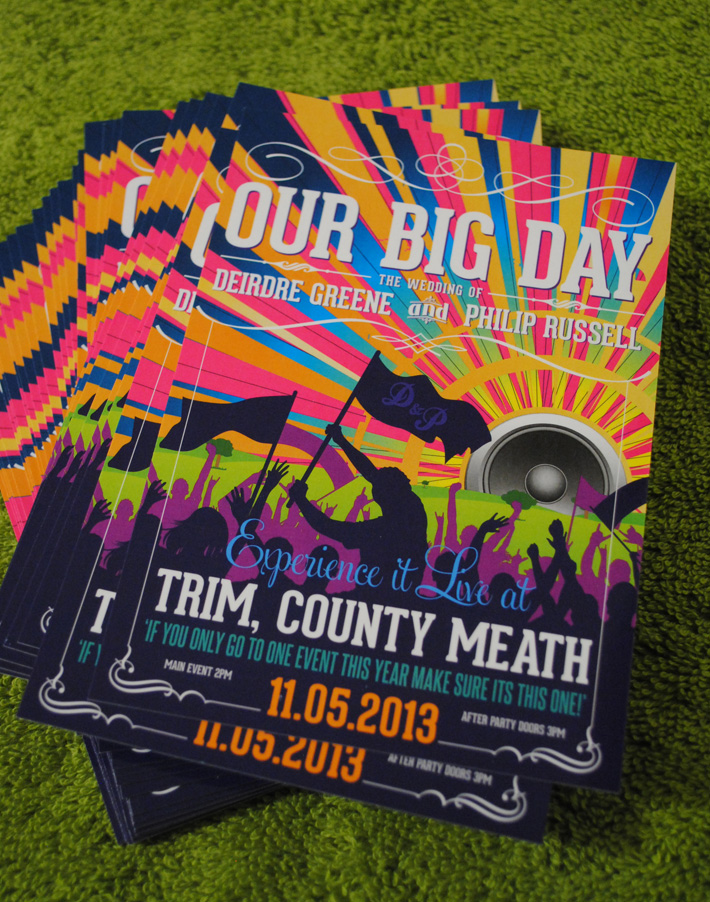 This latest set of wedding invitations is for a Rock n Roll Bride and Groom. They termed their wedding stationery 'OUR BIG DAY' which looks really cool against the multi coloured sky background. I made the sun into a large speaker woofer to give it that rock n roll music feel and there is the imagery of a festival crowd partying and dancing with their flags.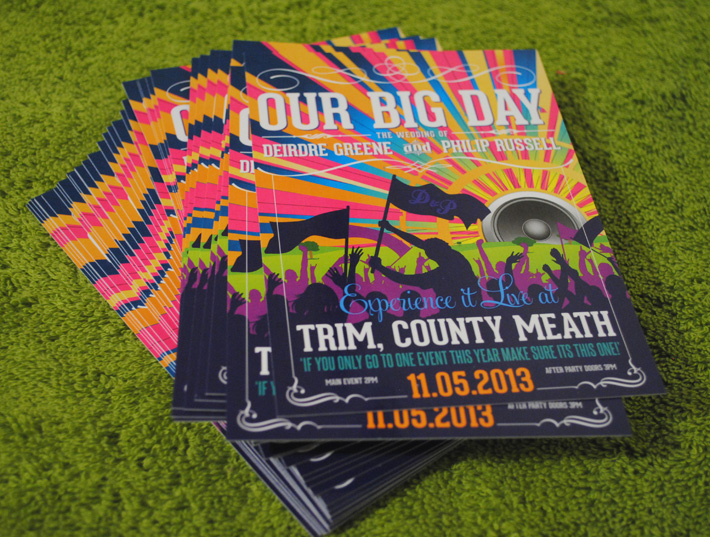 These festival wedding invites were designed to look like a concert poster and it turned out rockin!! OUR BIG DAY has quite the festival ring to it and I have no doubt this Rock n Roll Wedding will be not only be one big day but One Big Weekend! and a rocking one at that!!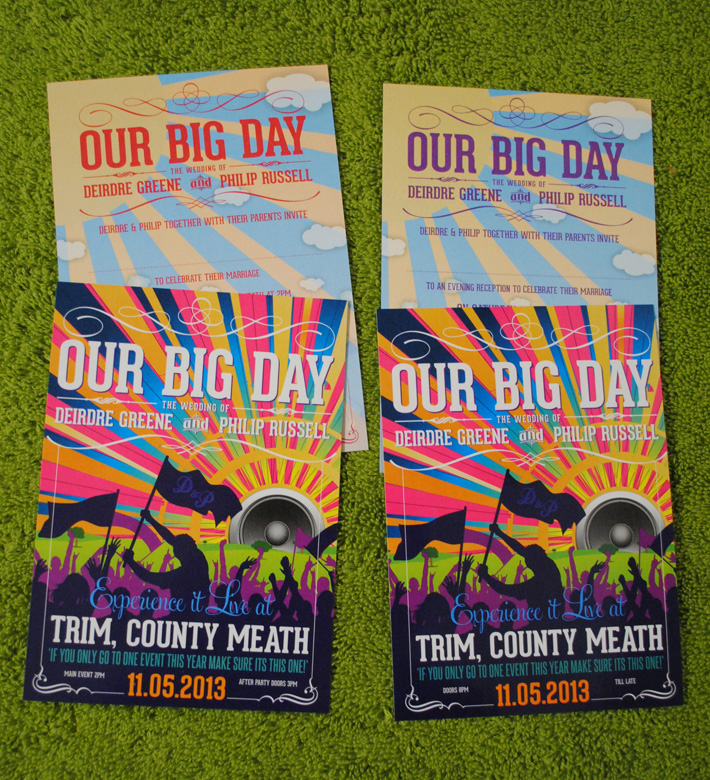 If you are having a festival wedding or a rock n roll wedding and are interested in some rock n roll wedding stationery or festival themed wedding stationery please click here to get in touch…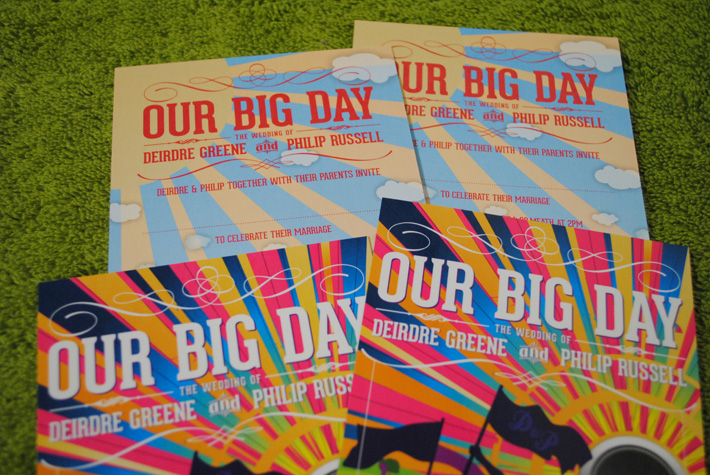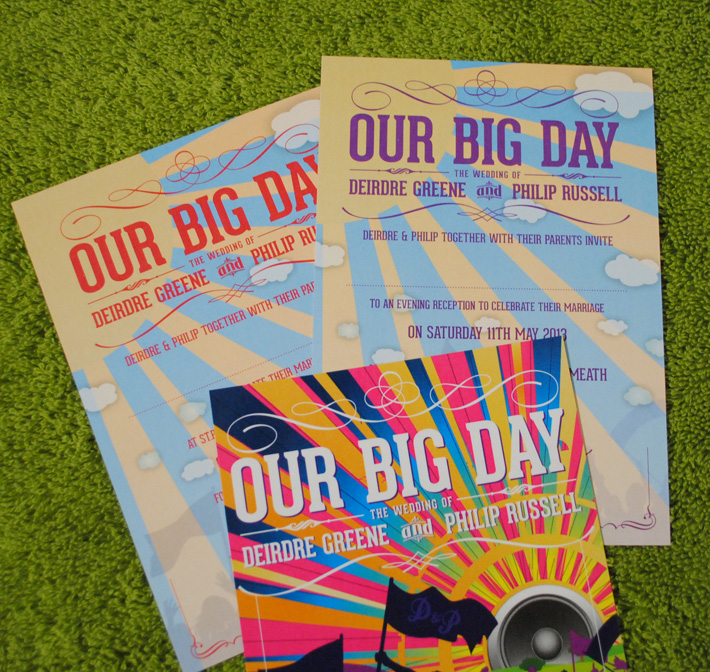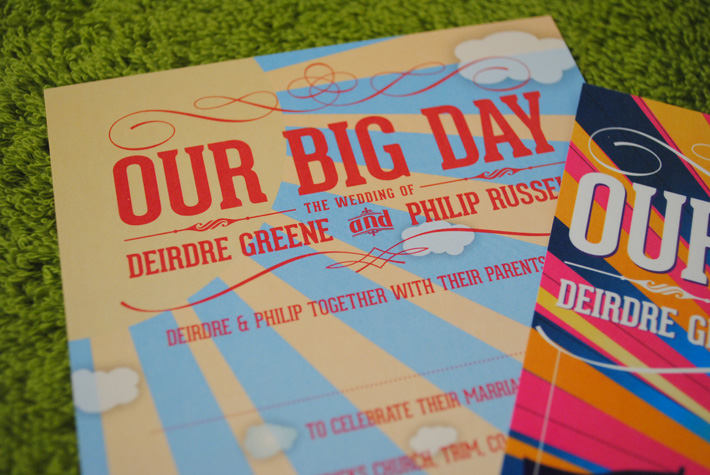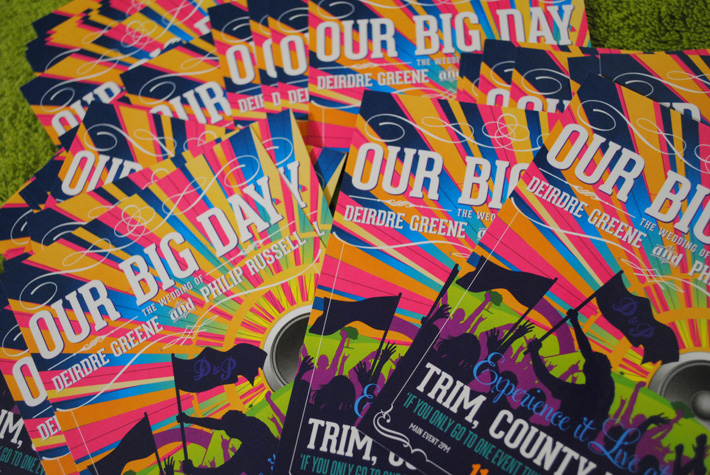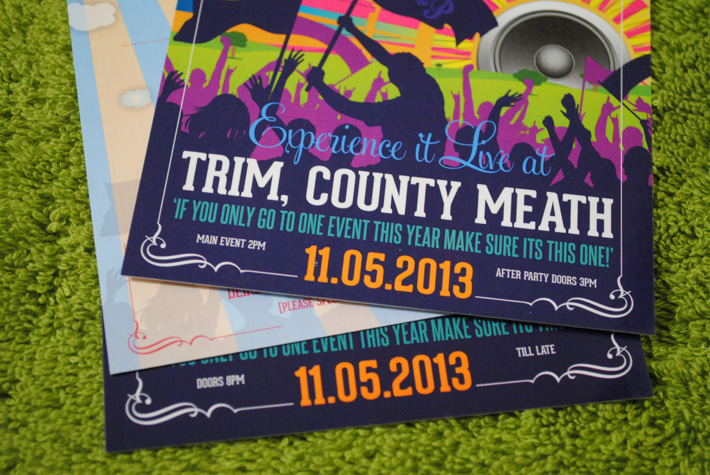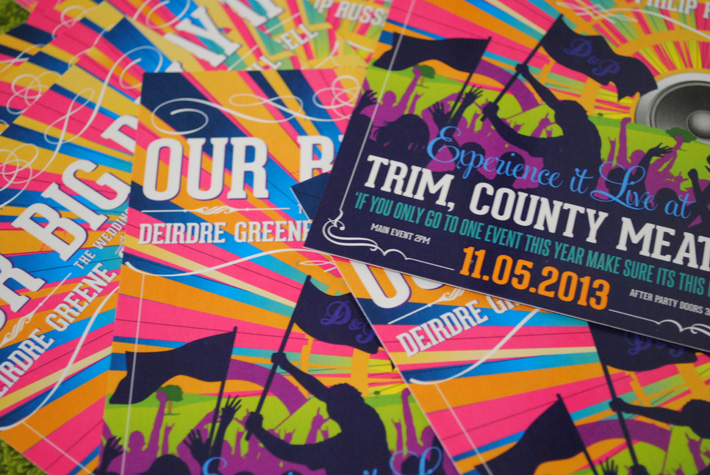 Comments
comments