Polaroid Wedding Thank You Cards – Every day I make wedding thank you cards for newly married couples and we always love to see what type of awesome photo couples choose to use for their personalised wedding thank you cards. It's a tough decision for couples as usually they get some many amazing photos back from their photographer how to you decide on just one or two to some up your whole wedding and send it out to your guests as a memory of the wedding, well that part I leave up to the bride and groom but I do give my opinion when asked. WEDFEST makes all sorts of wedding thank you cards but by far the most popular range is our Polaroid Wedding Thank You Cards.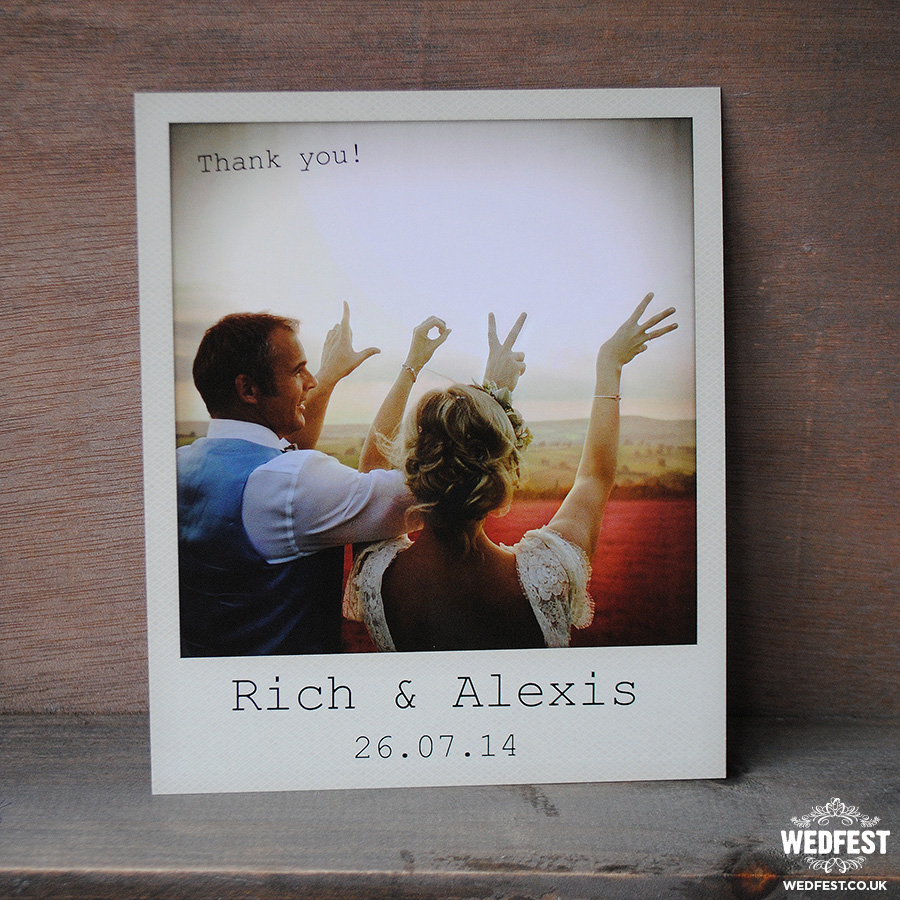 The Polaroid Photo Wedding Thank You Cards are a fantastic way to showcase your favourite wedding photo in a timeless fashion that beautifully frames your wedding photo. There are so many reasons why the personalised polaroid wedding thank you cards are amazing and I have discussed them time and time again on this website but the proof is in the pudding, have a look at some of the samples on this blog and tell me they do not look amazing, beautiful and super, super cool!
These thank you cards have a beautiful vintage feel to them so if you had a vintage themed wedding then they are perfect for you, but even with some of the more clean cut photos like the black and white wedding photo below they work perfectly for those too. I am gonna stick my neck out and say that these Polaroid Wedding Thank You Cards are they best wedding thank you cards ever made! There I said it, tell me different!!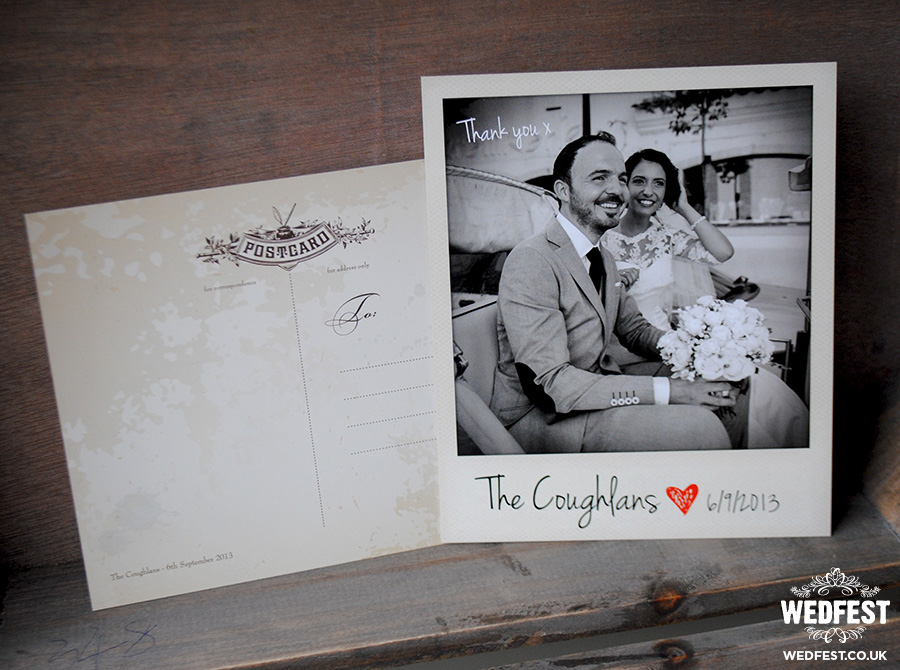 The bottom of the polaroid allows for a space for couples to have their names and wedding date. Some couples choose to just use their surnames here or a message, you can do whatever you want really the possibilities are endless. On the reverse side of the polaroids the cards are laid out in a postcard style. On the left hand side is the space for you to write your thank you note to your wedding guests, or if you like you can have a generic pre-printed message here if you don't fancy writing hundreds of cards. On the right hand side is the space for the name and address, these cards can also be supplied with envelopes if you don't want everyone reading your postcards and the reverse side can also have the postcard layout removed if you want more space to write your messages.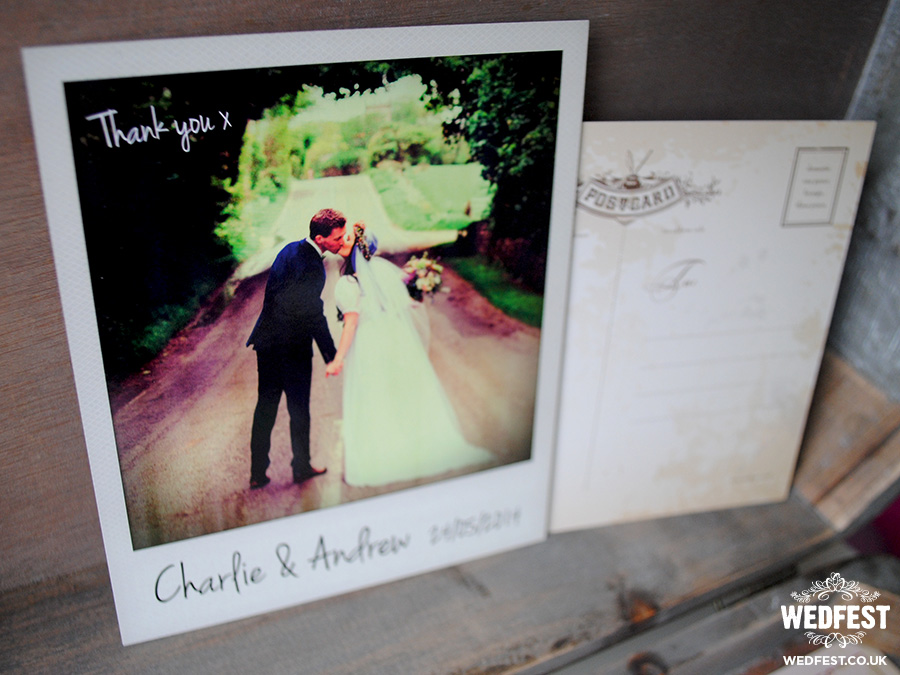 If you like the look of these Polaroid Wedding Thank You Cards or would like to know more about the other types of Wedding Thank You Cards WEDFEST provides click here to get in touch.
Comments
comments