Festival Birthday Party – I was contacted back in March by the lady behind the amazing notonthehighstreet.com website looking for some festival themed stationery for her upcoming birthday party which she was having in festival theme. For the birthday party she wanted to send out festival style VIP lanyards which would serve as both an invitation and a programme of events for the party.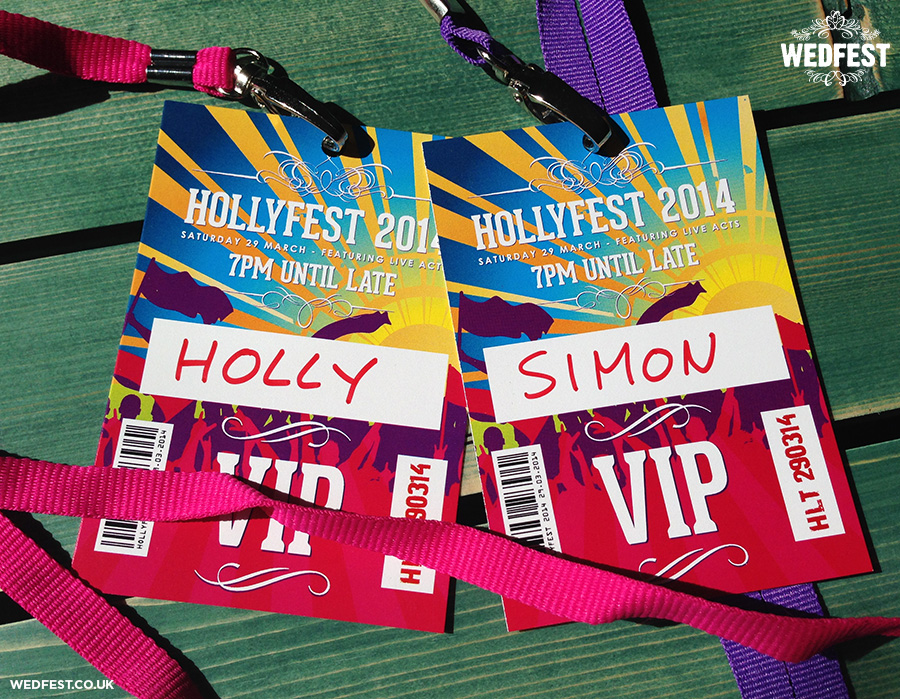 The front side of the lanyards featured the name of the event which was called HOLLYFEST 2014 after her name and the time and date of the event as well as an area for the name of the person who was invited. The reverse side of the VIP cards has a line up of the events on the day of the birthday including band times and opening times etc.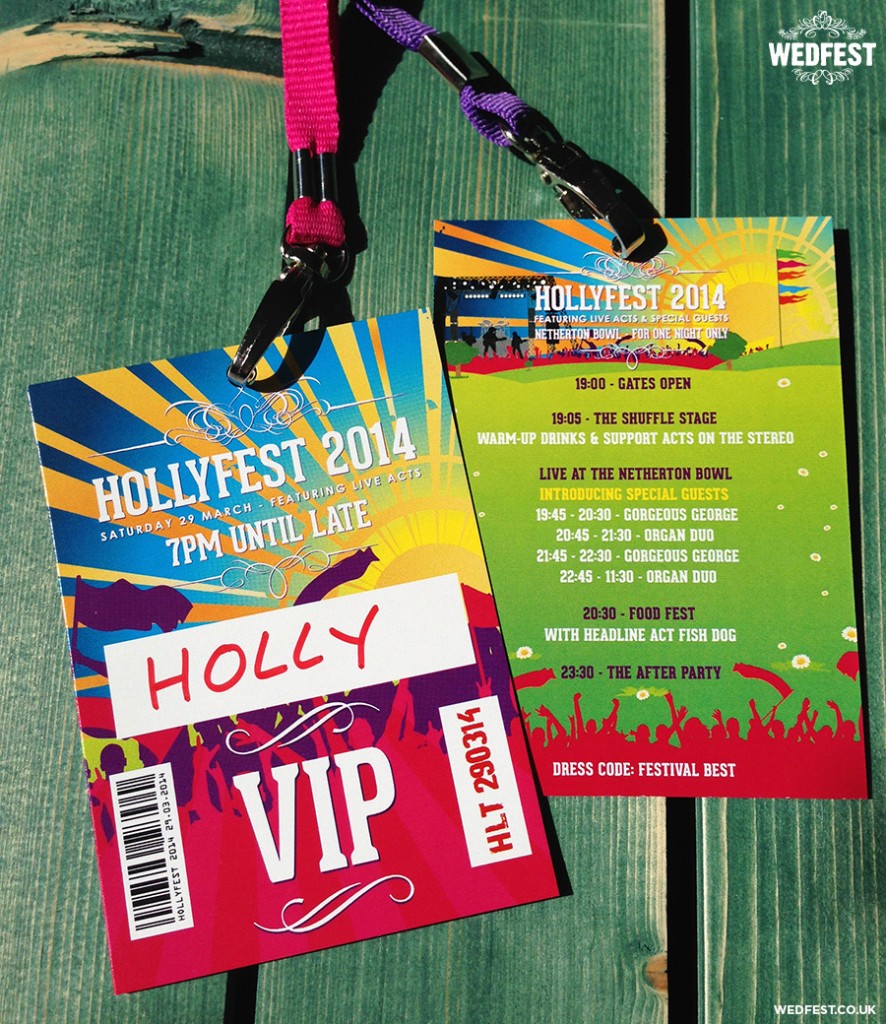 To further add to the festival vibe of the birthday party I also made them festival wristbands for the birthday party guests to wear at the party. These featured the name of the event and the date and location in a festival style design featuring bunting, flowers and lots of bright colours.
All of the festival stationery on this website can be easily applied to birthday party or any type of event stationery, so if you are planning a festival themed birthday party or any type of similar event and are interested in our invitations, wristbands, vip lanyards or any of the stationery you see on this website please click here to get in touch.
Comments
comments