Paint Splatter Drum Kit Wedding Invitations – These Paint Splattered Festival Wedding Invitations are a set I had worked on months ago now and had been looking forward to posting on the website. This design is a combination of a few styles of wedding invites I have been working on. The couple came to me looking for festival ticket wedding invites. They liked the vintage chic range that I do but also liked the more colourful festival style ones so wanted to achieve something in between.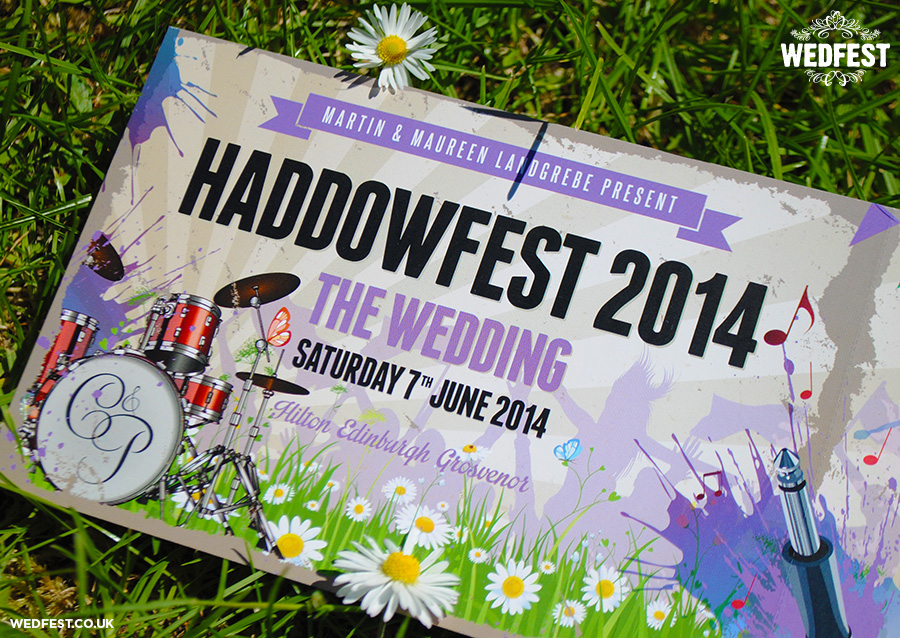 I had a look at the two styles and started messing about with some of the basic elements of the vintage chic range and introducing one or 2 festival references such as the crowd of people in the background, the sunburst and the grass and daisies. The Groom was a keen drummer so he wanted some musical references, most notably his drum kit which is the main feature of the invitation design. To even up the other side of the invite I added a guitar jack. The couple wanted to call their wedding HADDOWFEST after the grooms surname. The main colour of their wedding was a violet purple so this was carried into the design.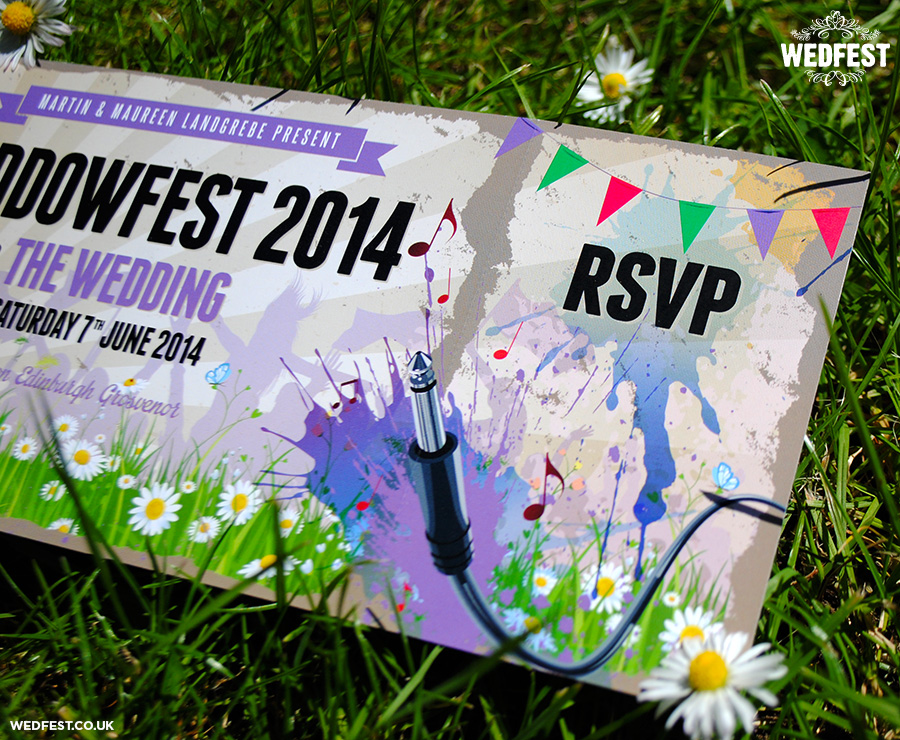 The invite was looking good but was just missing something to tie the whole thing together. On another design I was working on had added some paint splatters so I tried adding these in shades of blue and purple in various parts of the invite and also added in some musical notes with the splatters. This was the missing piece of the puzzle and the design quickly came to life then. I had paint splatters behind the drum kit and also the guitar jack.The drum kit also featured the letters C&P on the kick drum which was to represent the initials of the couple. I finally added a bit of festival bunting over the RSVP section to finish it off.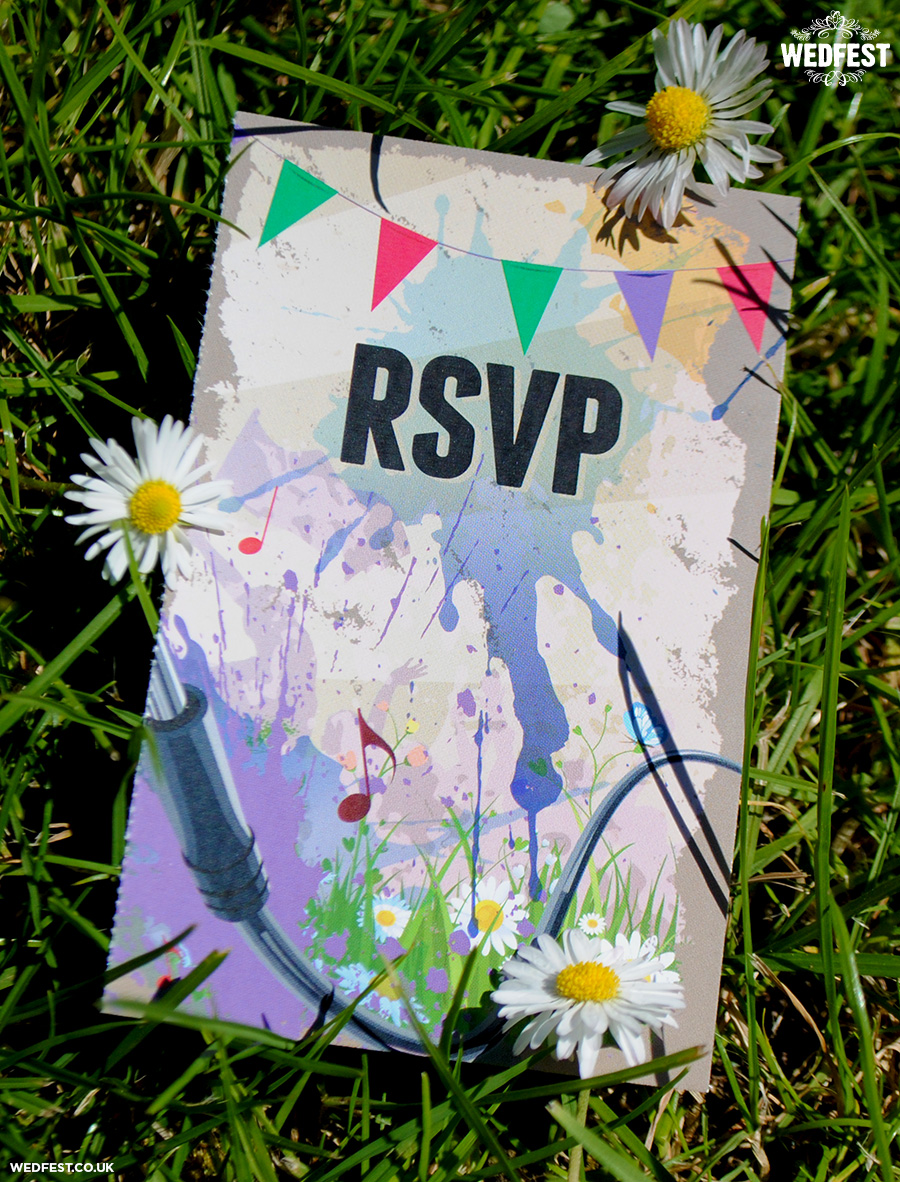 The invites were made in a festival ticket style with the ticket stub acting as the RSVP stub so that the wedding guests could easily tear this off and send it back to the soon to be married couple.
The couple were really happy with the invitation design as was I. The design itself is simple and not over complicated but the addition of the paint splatters, daisies and grass and the drum kit make this invitation design jump right out at you.
If you like the look of this Paint Splatter Drum Kit Wedding Invitations and would like more information on these or any of the wedding stationery or you are a Rock'n'Roll Bride or are having a Festival Wedding or Rock'n'Roll Wedding on this website please click here to get in touch.
Comments
comments