Music Festival Themed Wedding Stationery – This cool set of Music Festival Themed Wedding Stationery was designed for a couple called Garry & Charlotte who got married in September and had a music festival themed wedding. The couple got in touch with me earlier in the year and I designed and made them festival ticket style wedding invitations for their big day. They came back to me a few months ago requesting more festival style stationery for their wedding day.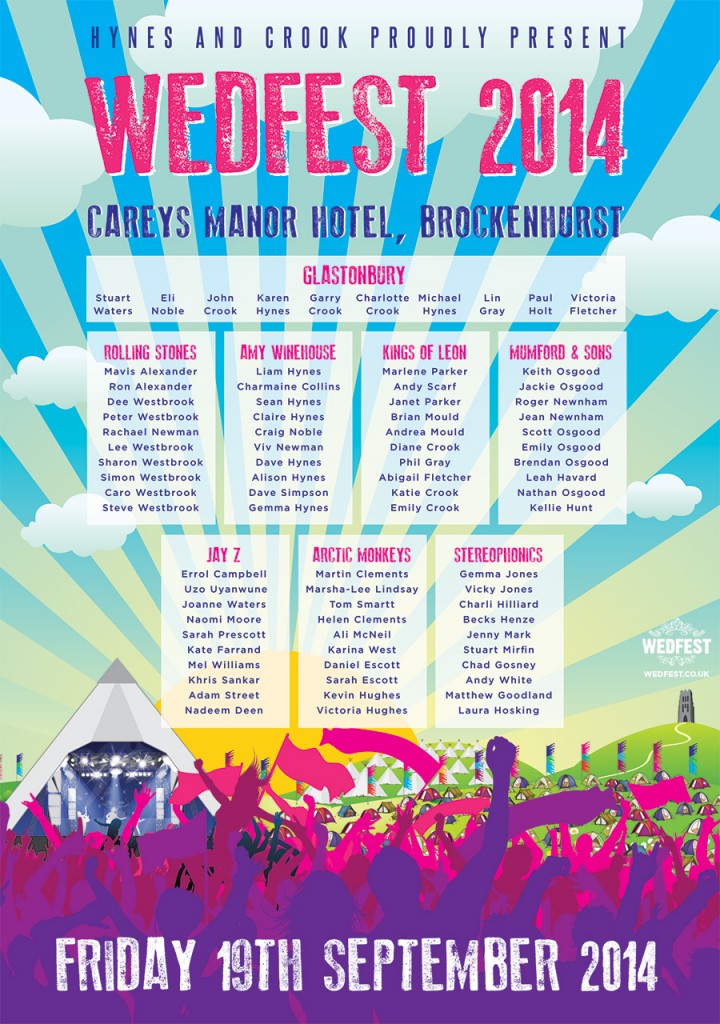 The couple had named their wedding WEDFEST 2014 and wanted to have one of the music festival themed wedding seating plans that I make and keep it in the same theme and colours as their wedding invites. Each of the tables on the table plan was named after one of the couples favourite bands or artists such as The Rolling Stones, Amy Winehouse, Jay Z, Mumford & Sons etc. They named the top table after their favourite music festival which is of course the one and only Glastonbury.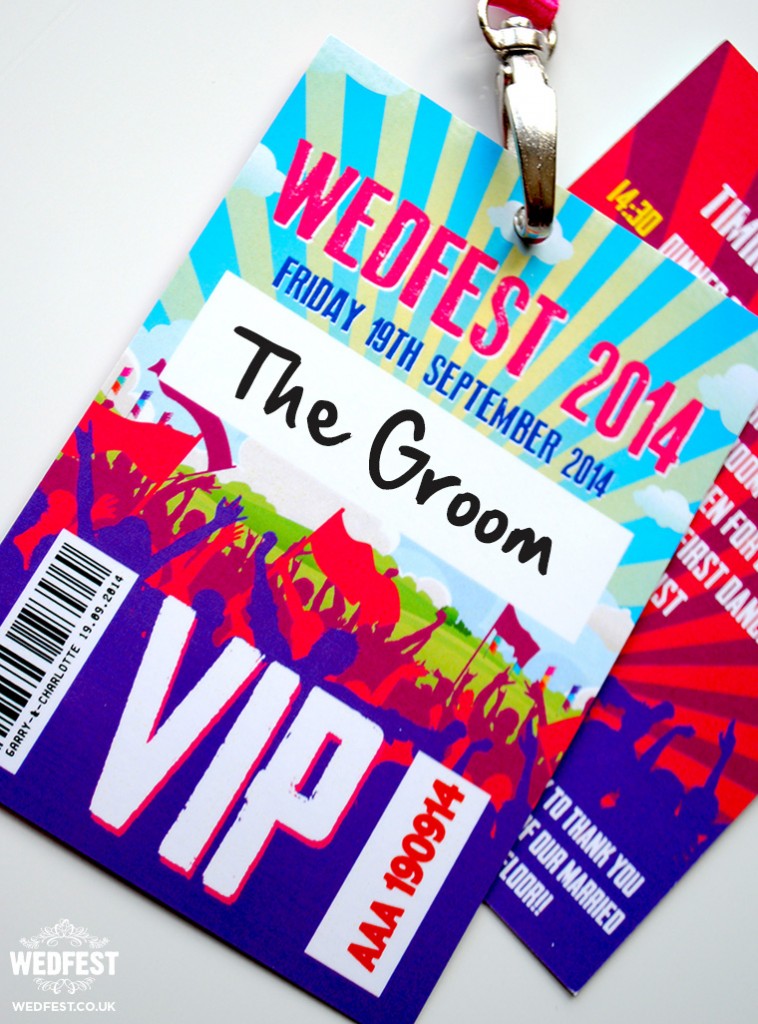 For the wedding guests the couple wanted to give them WEDFEST 2014 which also doubled as VIP lanyards and also served as the wedding place cards for the tables ( I know!! so many uses for one simple piece of card 🙂 ) These again followed the same design and styling as the wedding invites and wedding seating plan, with the focus on the large WEDFEST 2014 text at the top and the large VIP at the bottom. In the middle of each card was a blank area to write the guests name.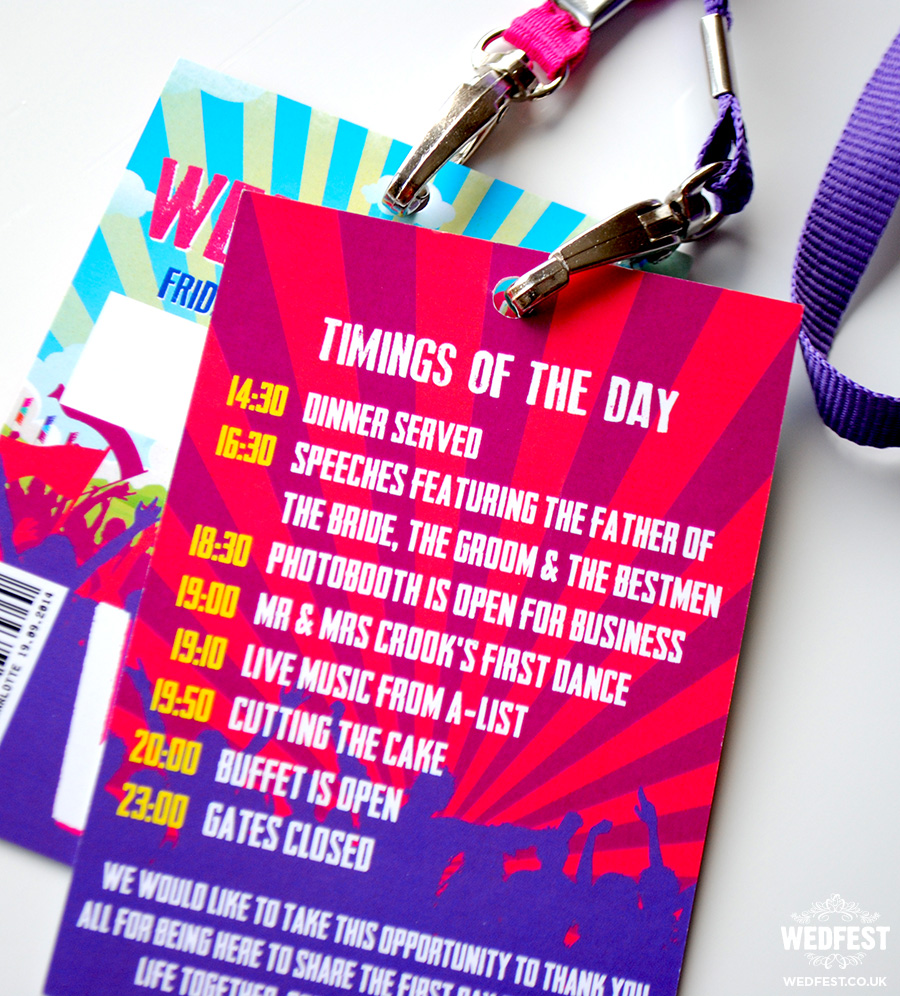 On the reverse side of the festival wedding program lanyards was the timings of the day. This included information such as what time the dinner would be served, the time of the first dance and cutting of the cake, what the time the music was playing, and various other timings of the days events. It also featured a thank you note to the wedding guests from the bride and groom for joining them on their special day.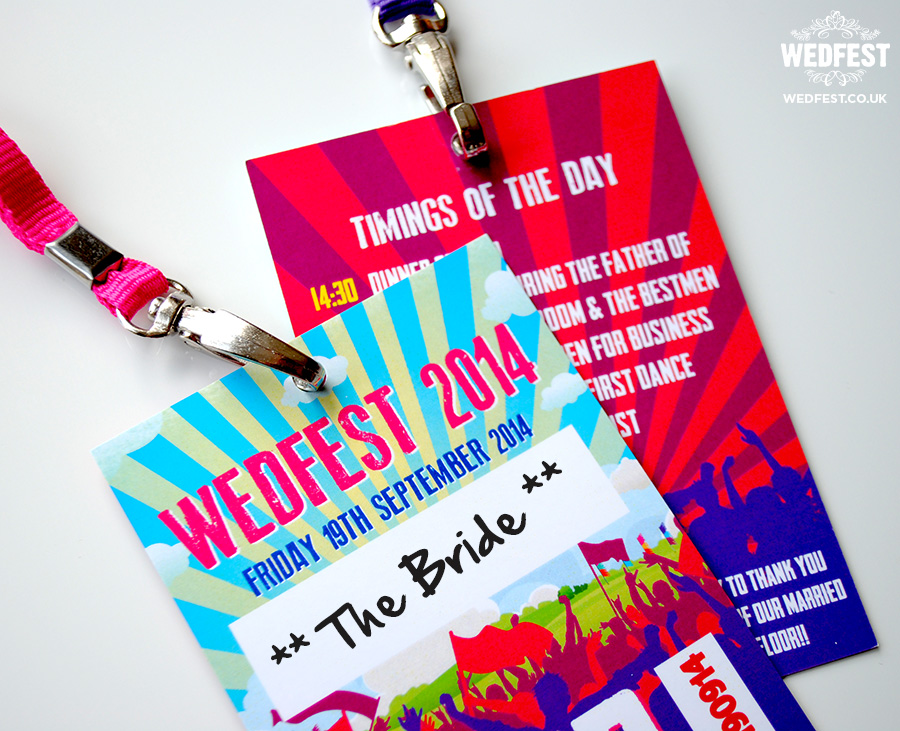 There is so many uses for these festival lanyard programs. With so much information to give out for a wedding and the day of the wedding they are a great way of getting all the information across to your guests in a fun and funky way while also being useful and a great keepsake from your wedding day.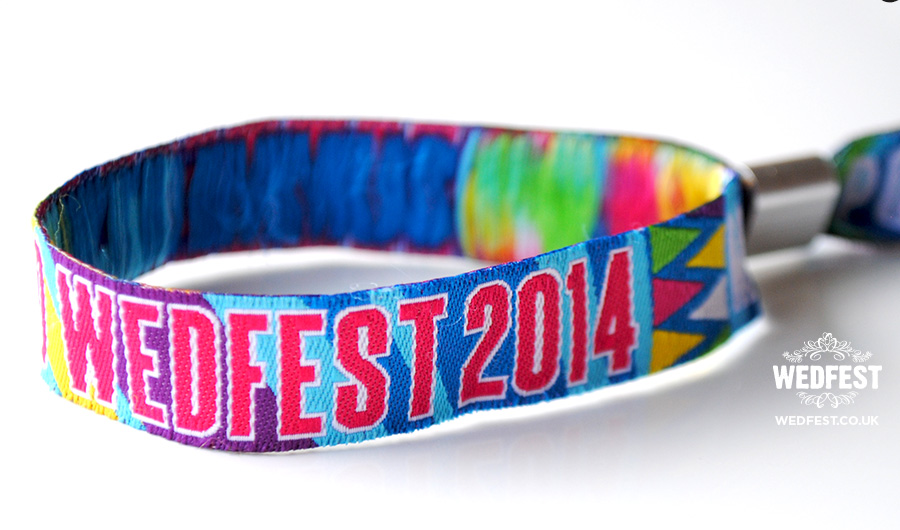 These festival themed wedding lanyards are perfectly complimented by festival wristbands which we can create and match to your wedding colours and theme. If you are interested in some Music Festival Themed Wedding Stationery then please click here to get in touch.
Comments
comments