Festival Wedding Programmes – This is a set of really cool festival themed wedding programmes I created for a couple who got married at the end of May this year. I had worked with this couple on all of their wedding stationery including their save the date cards, wedding invites and evening invitations, wedding table plan, table centre cards and these festival style programmes which contained lots of information for their wedding guests.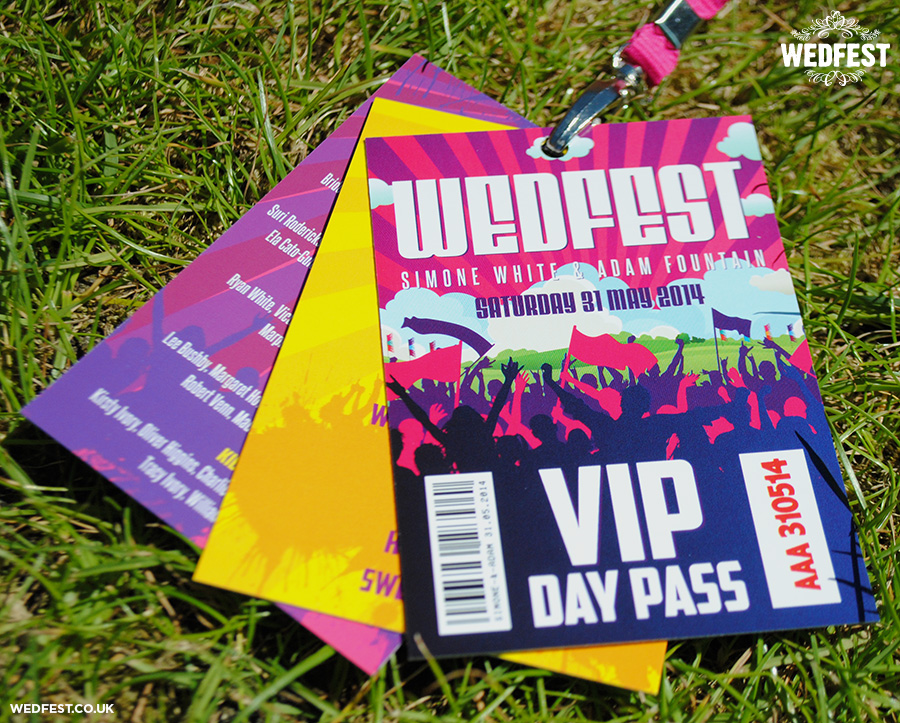 The couple called Simone and Adam had wanted to have festival style lanyards for their wedding and told me they would need to have at least 3 cards to cover all the information. This is perfect as although the festival lanyards are great for people to wear at the wedding, having lots of cards make it feel and look like more of a proper festival program.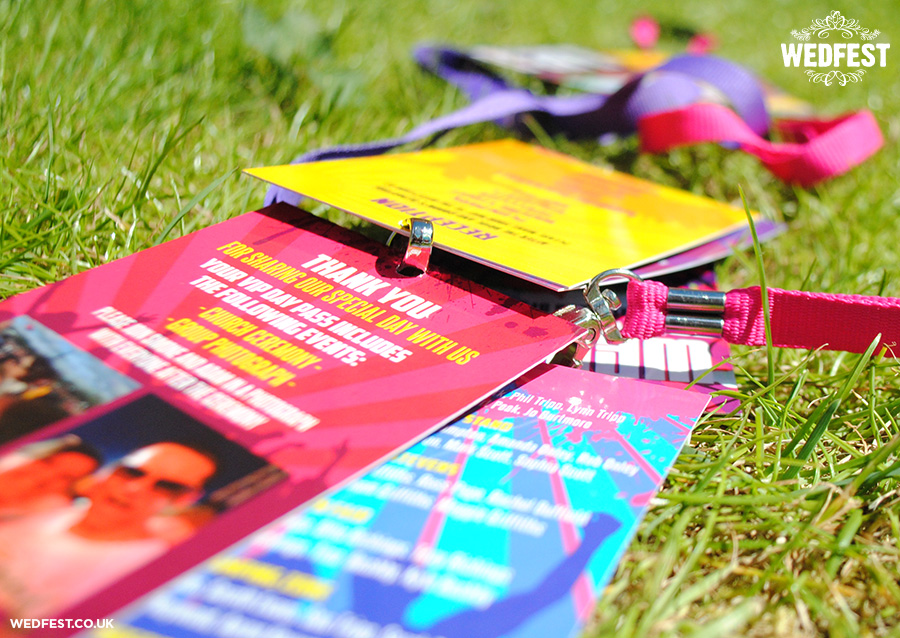 The first card quite obviously was introducing the wedding of the couple which they named WEDFEST and also had VIP DAY PASS on the front as every wedding guest of course is a very important person.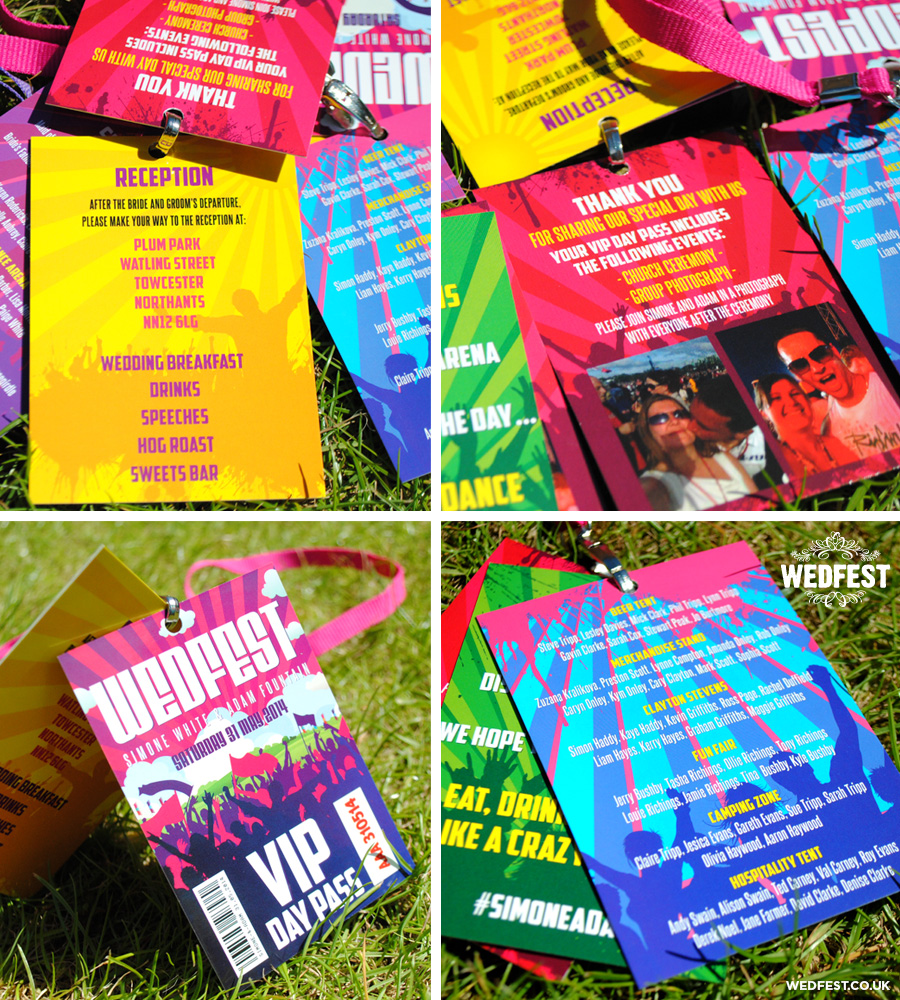 On the second page was a thank you note to all their guests plus some important information they wanted to pass onto their guests regarding wedding photos etc. plus a few photos of the bride and groom at some of their favourite music festivals. The next page was giving instructions to the wedding guests about the wedding reception including the address and order of the events for the wedding reception. The reverse of this page gave the guests some information on the live music at the wedding and also the late night disco which would follow.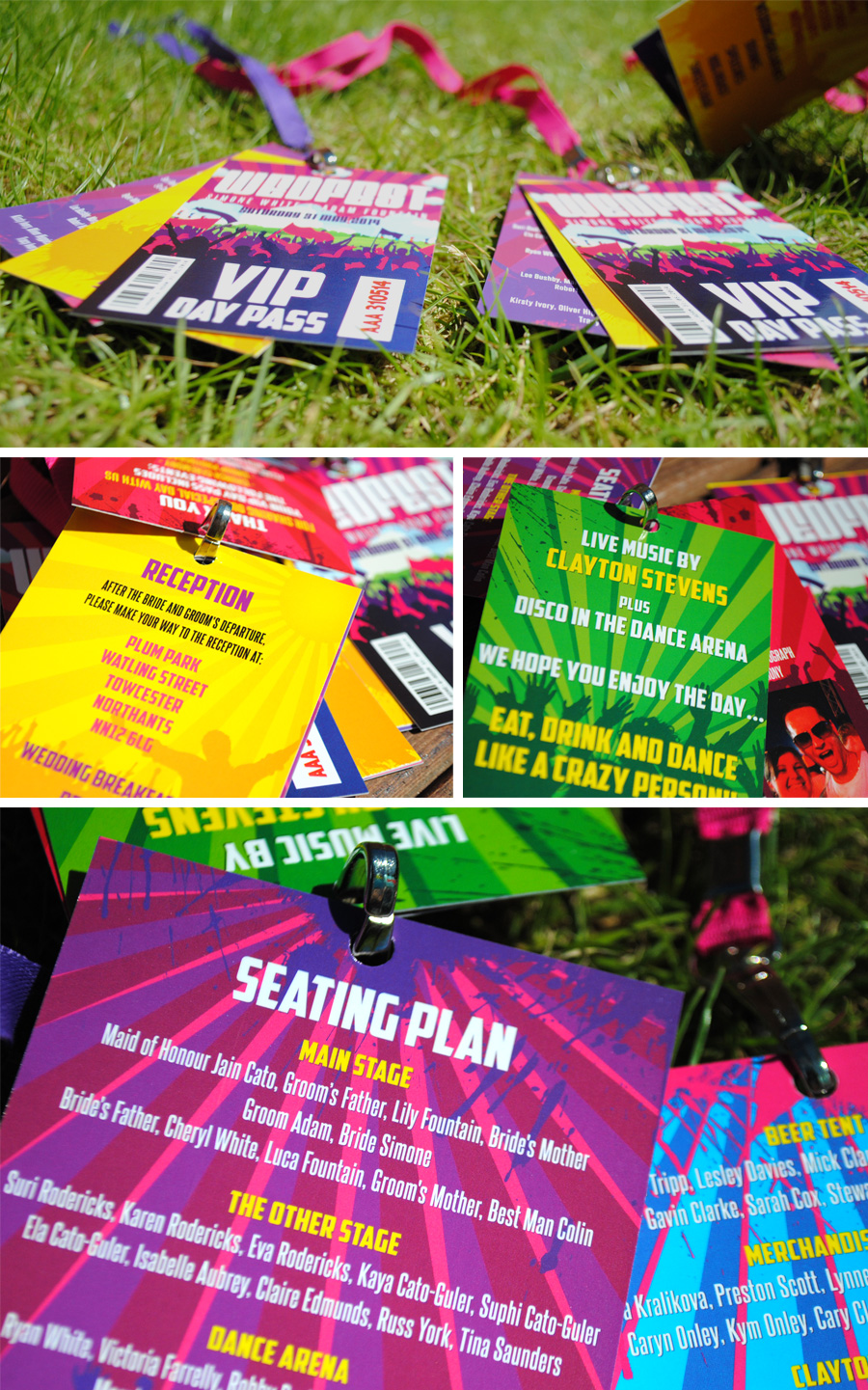 On the final card was the wedding seating plan. This was a back up to the main wedding seating plan which was at the entrance of the wedding reception. This seating plan was included so everyone could quickly check where they were sitting and also as a nice memento of the day and a nice reminder for all the guests who attended the wedding. Each of the cards had a different theme colour running through all keeping with the festival theme that we had started with the save the dates, wedding invites and right through to the end.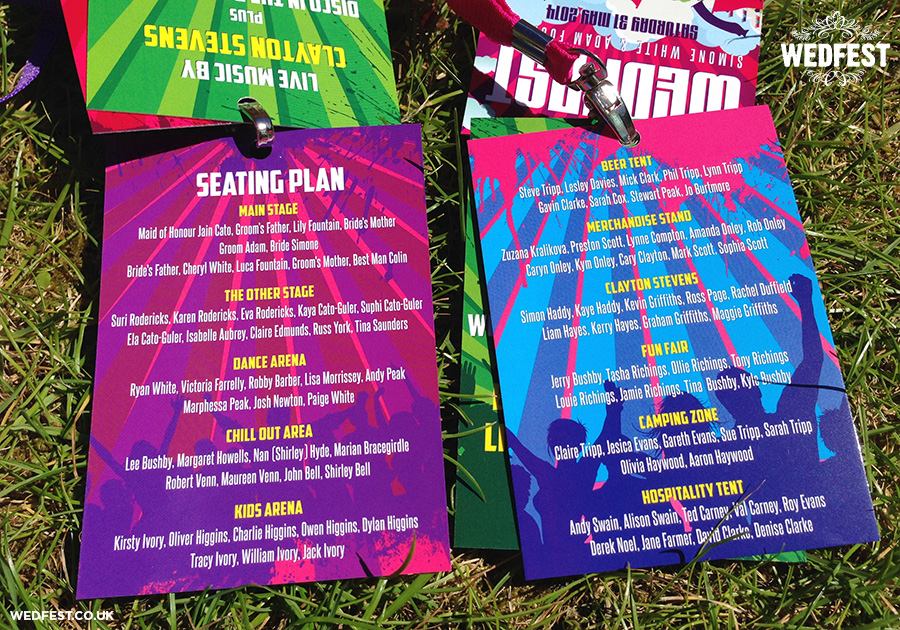 As well as having the wedding seating plan on the festival programme lanyards they also had a large A1 sized festival themed wedding table plan at the entrance of the wedding just as back up so people could see where they were seated but also to keep the festival theme running through the wedding decor. Each of the wedding tables was named after famous festival stages such as the Main Stage, Other Stage, Dance Arena, Camping Zone, Beer Tent etc. etc.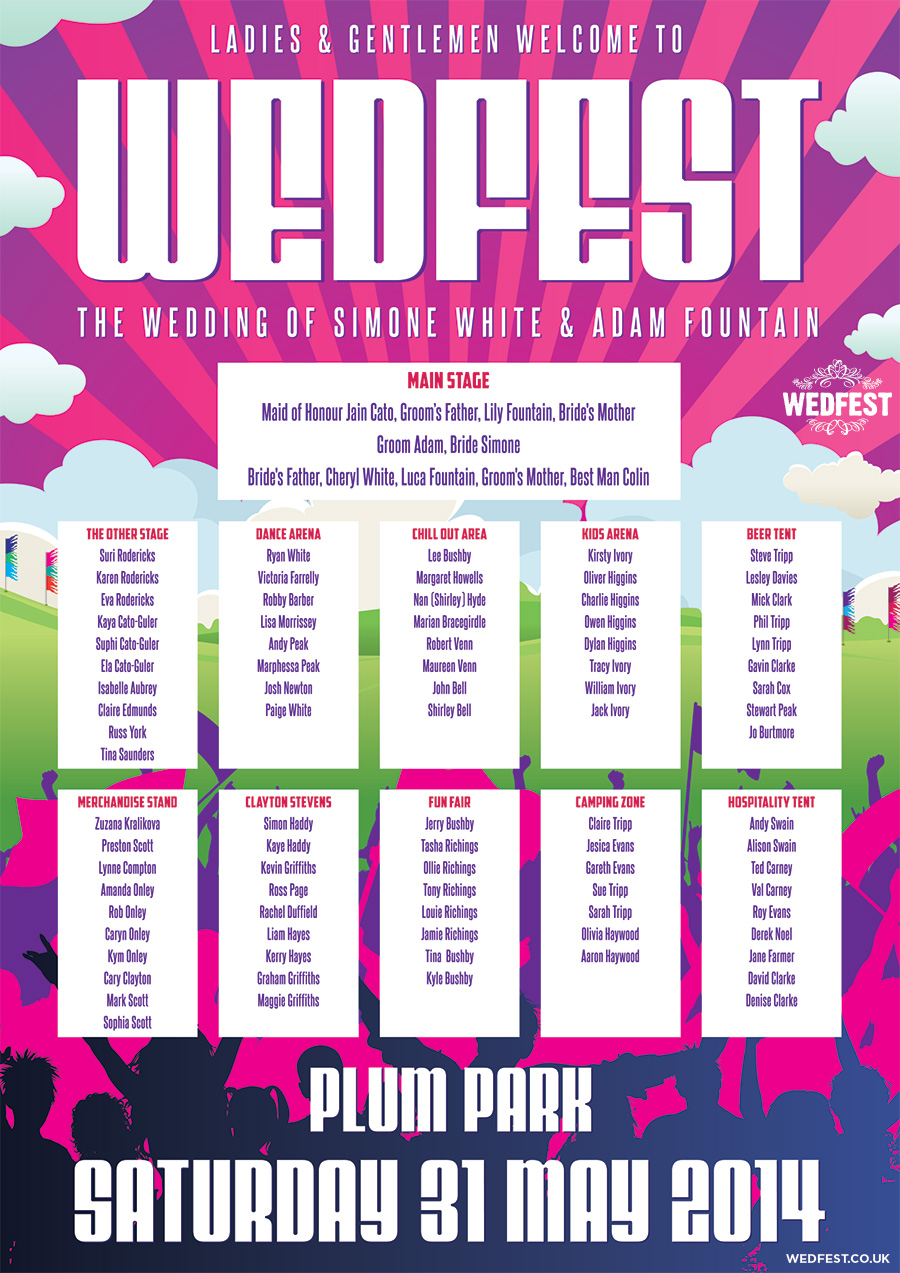 If you like the look of these festival themed wedding programmes and would like to have festival programmes or vip lanyards for your wedding day or festival themed party please click here to get in touch.
Comments
comments