Boho Wedding Stationery – A few months back a bride to be contacted me looking for some festival boho inspired wedding stationery and liked the examples she had seen on this website. She had a range of colours she wanted to use and wanted a festival feel with lots of colour, some bunting, images of tipis and she wanted to call it DREAMFIELD.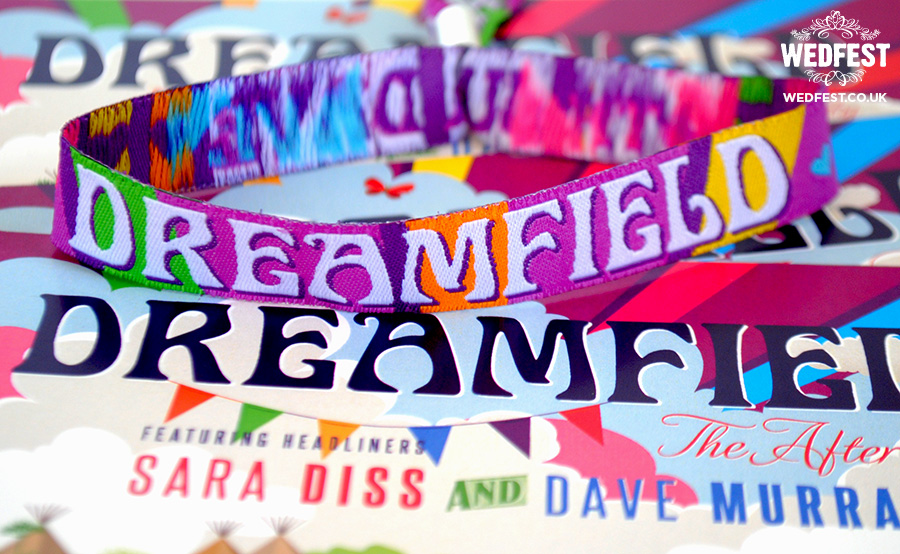 I had been using a particular typeface alot at the time and when I heard DREAMFIELD I instantly knew this was the font that I was going to use for the wedding invitations. The wedding invites were made as ticket style invites so that the wedding guests could tear off the ticket stub and reply to the soon to be newly weds.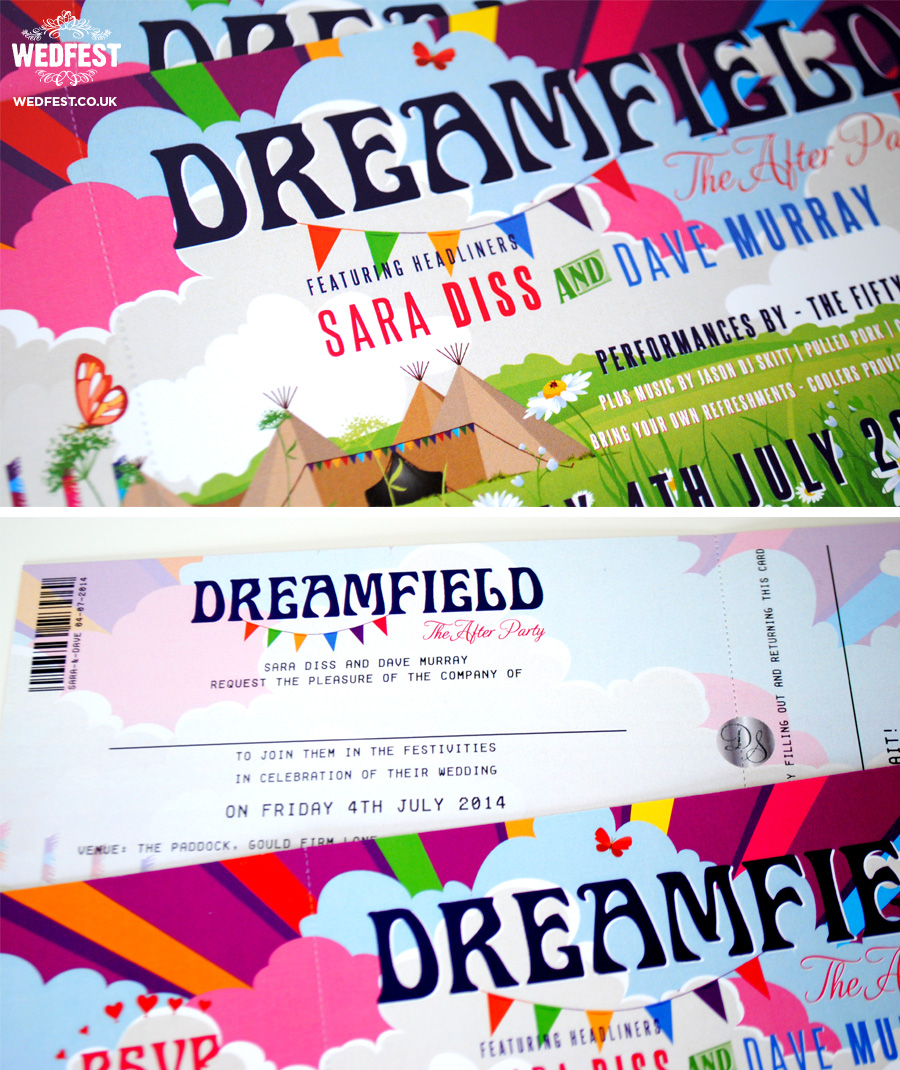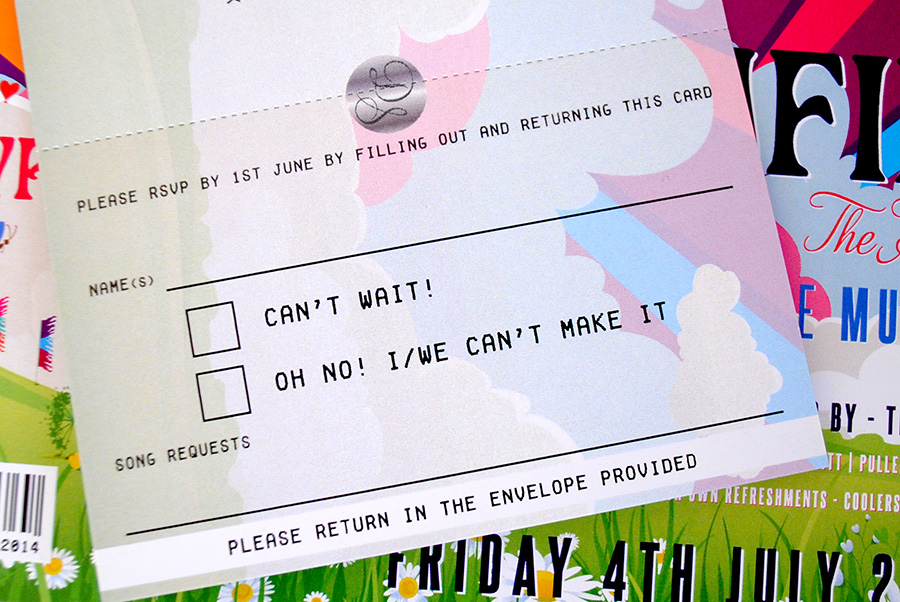 As well as the boho themed wedding invites I also designed and made the couple festival style wristbands for their wedding guests. I kept the theme and colours running from the wedding invitation design and used the same fonts etc on the wristbands. As you can see in the photos the wristbands look totally super cool.
The main body of the wristband has the text DREAMFIELD and on either side it has the bride and grooms names and their wedding date.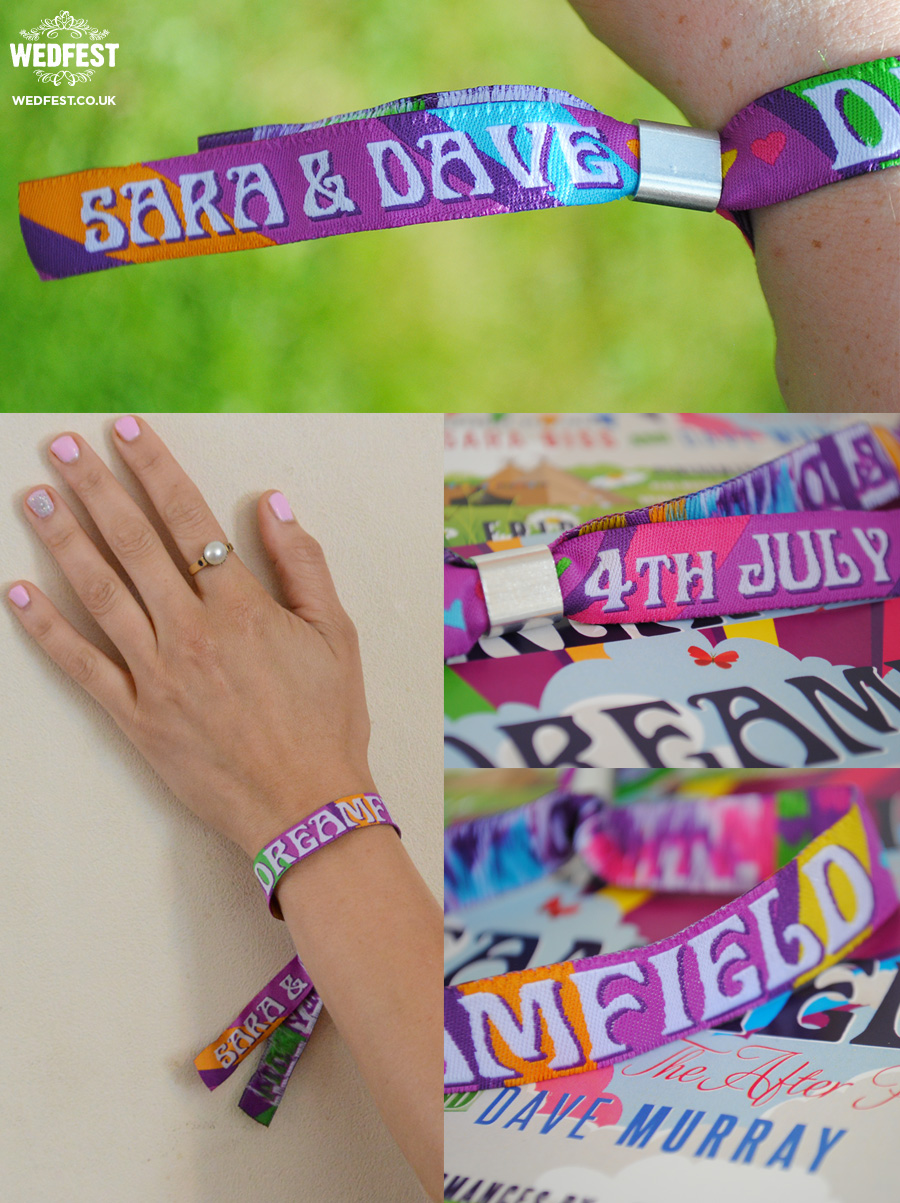 This little Boho-Chic flower girl called Millie took a particular shine to the wristbands on the wedding day and gathered up as many as she could!! Haha!! how cute!! also notice how her nail polish perfectly matches the colours in the wristbands!! Amazing!! Thanks to Sara and the Photographer for letting me feature this photo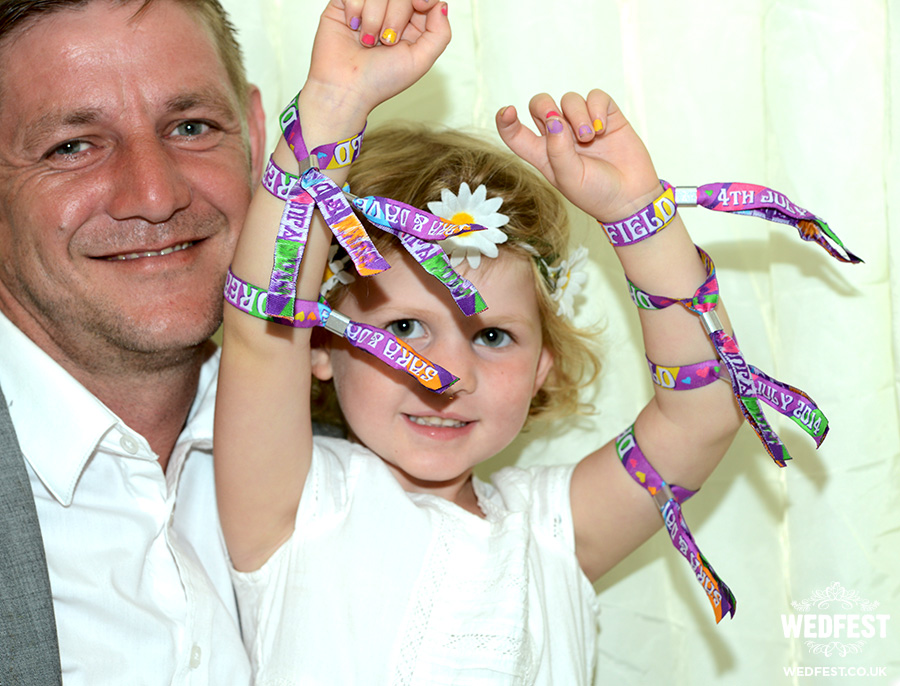 If you are having a bohemian Festival wedding or boho themed wedding or any type of festival themed wedding and would like more information about any of the festival or boho wedding stationery we provide here at WEDFEST please click here to get in touch and we can provide you with information on all our festival themed wedding stationery.
Comments
comments