Festival Wedding Name Place Cards – Here are a couple of photos from a festival wedding I had recently designed wedding stationery for. I had designed wedding invitations for the couple and then for the day of the wedding I made them a festival poster style wedding seating plan and also some VIP festival lanyards which they used for their wedding place name cards.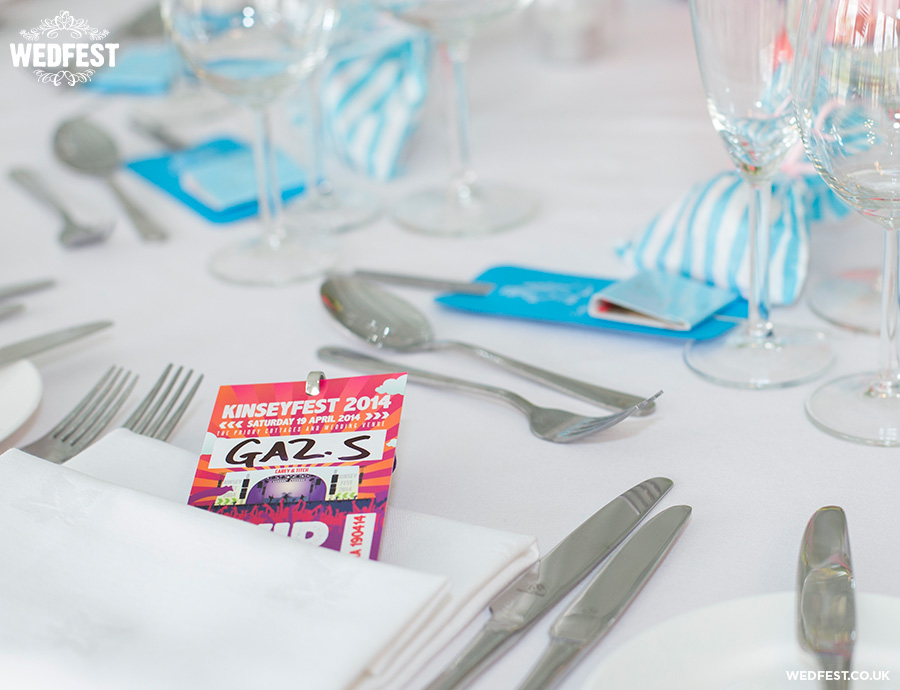 As you can see in the photos the lanyard cards were designed as VIP cards with each guests name written onto them and left at the table to let the guests know where they were to sit at the wedding tables. These festival lanyards are great fun if you are having a festival wedding and can have many uses other than name place cards. Other couples have used the lanyards to write a message to their guests thanking them for joining them for their wedding day, others have put the wedding menu, wedding seating plan, taxi numbers and many more ideas. Have a look around the website and you will see more possibilities for these festival style VIP cards.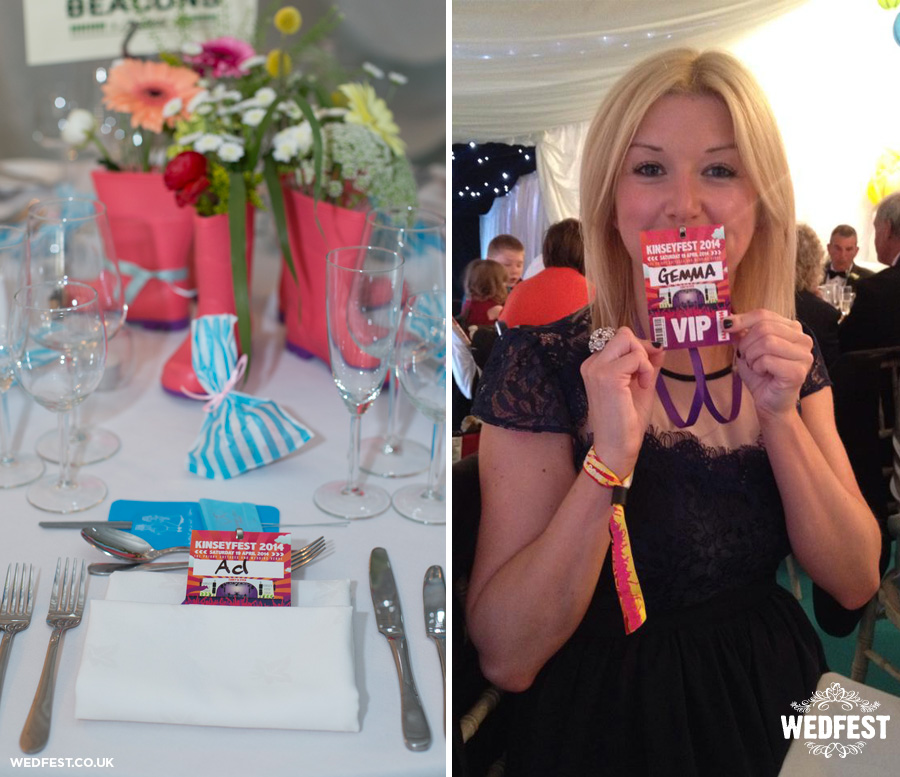 These VIP lanyards are also really cool as your guests can wear them on the day of your wedding and it will really add to the festival vibe of your wedding day. You can also really go authentic and supply your guests with festival style wristbands which are really cool and a great keepsake for your wedding guests.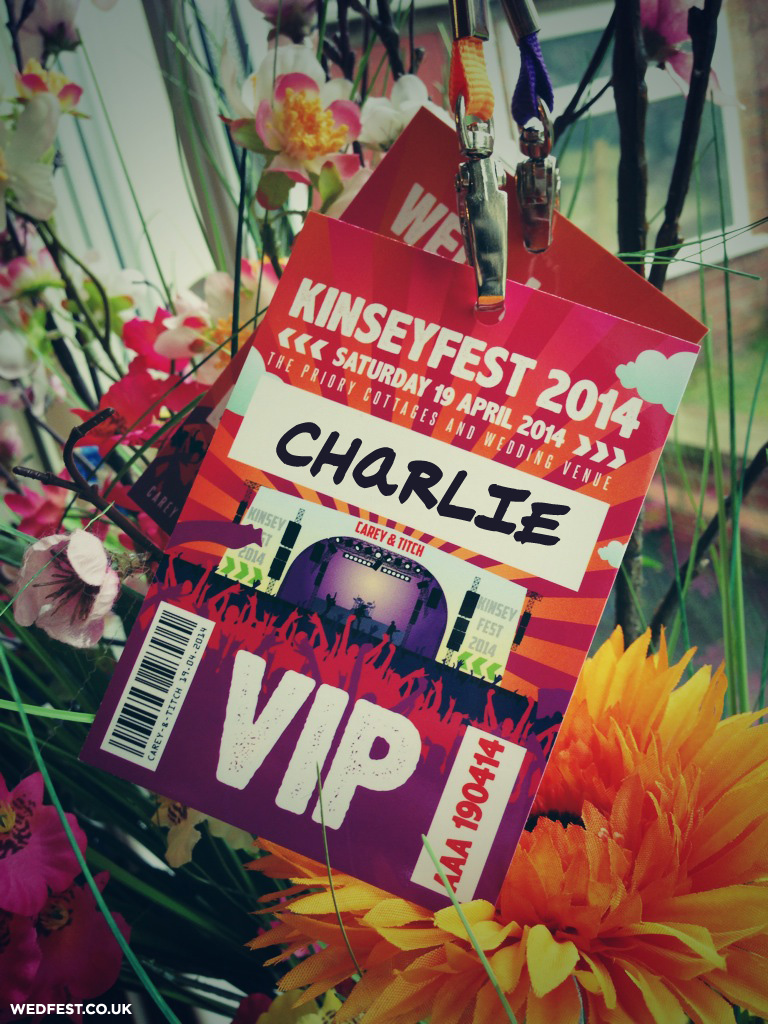 If you are interested in these Festival Lanyard Wedding Name Place Cards or any of the wedding stationery you see on this website please click here to get in touch.
Comments
comments