Festival Bunting Album Cover Wedding Table Plan – There is alot going on in this table plan, so much so that I don't even really know where to begin describing it. I will try and explain the brief which may in turn explain the final result. So Jonny & Lois got in touch with me telling me they were having a music themed wedding as they both play music and are huge music fans, makes sense all good so far! So for their wedding table plan they wanted a music theme, no problem thats what WEDFEST is here for. So they wanted to have a music theme with musical notes somewhere, but they also wanted a kind of festival theme with festival bunting and bright colours, they wanted kissing birds and spring summer feel and they wanted the table names to be the artwork of their favourite albums or singles.. and the result is… ta-dah!….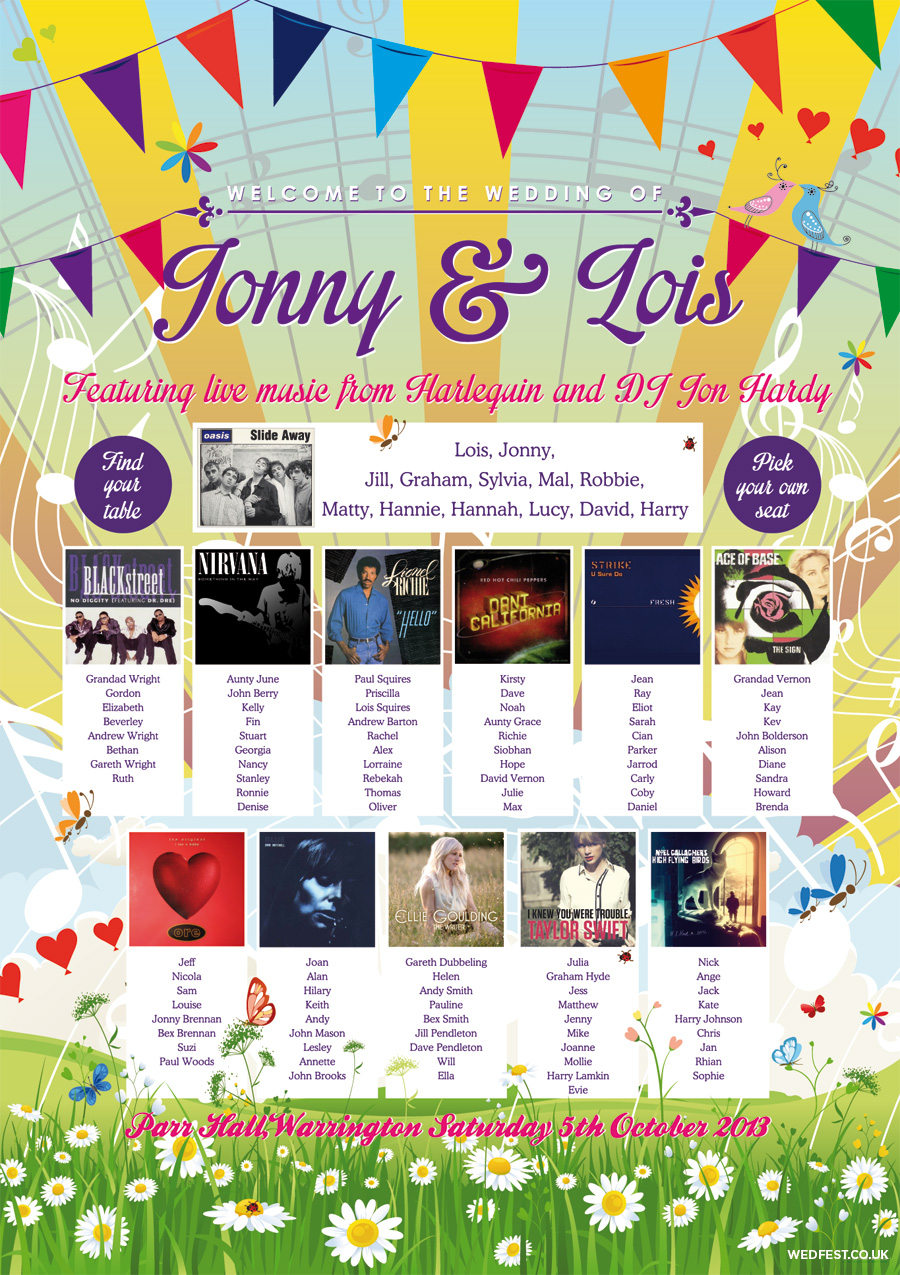 Ok not a great description of the table plan but to be honest it doesn't need a great description as it just looks fantastic and jumps right of the page at you. I was really pleased with this table plan design and it would be fantastic for anyone having a spring wedding or summer wedding. There is loads going on it, from hearts to butterflies, daisies to bunting, musical notes, ladybirds and a whole lot more.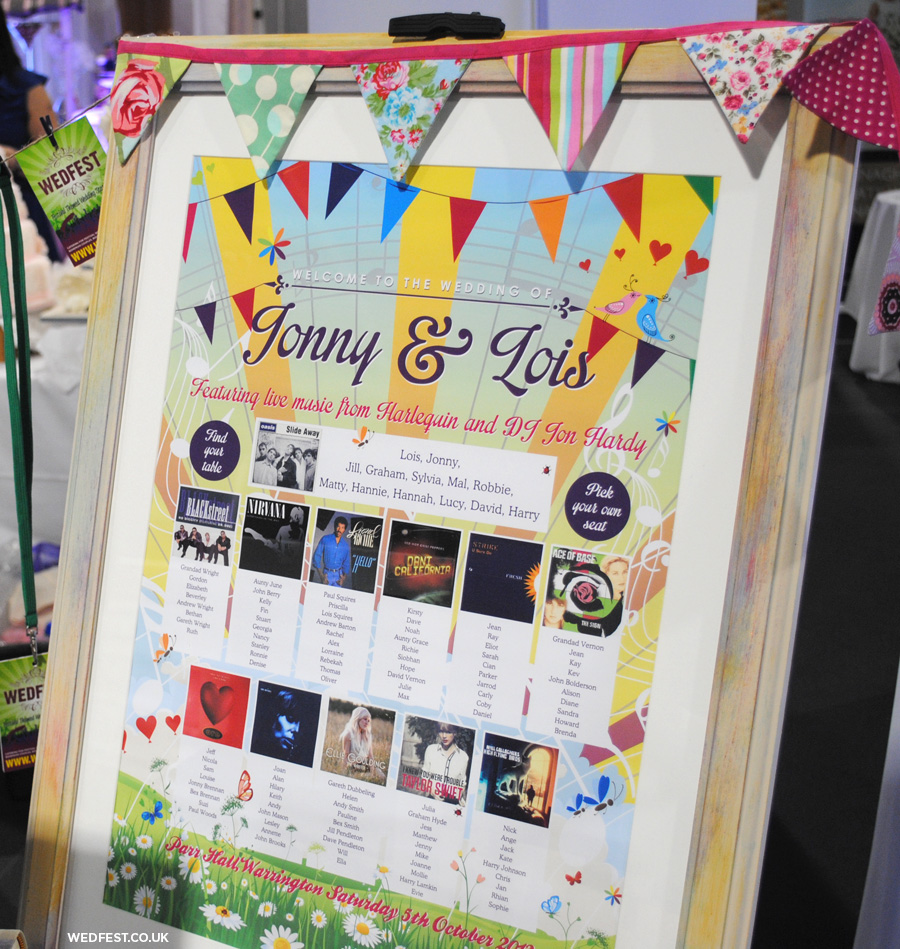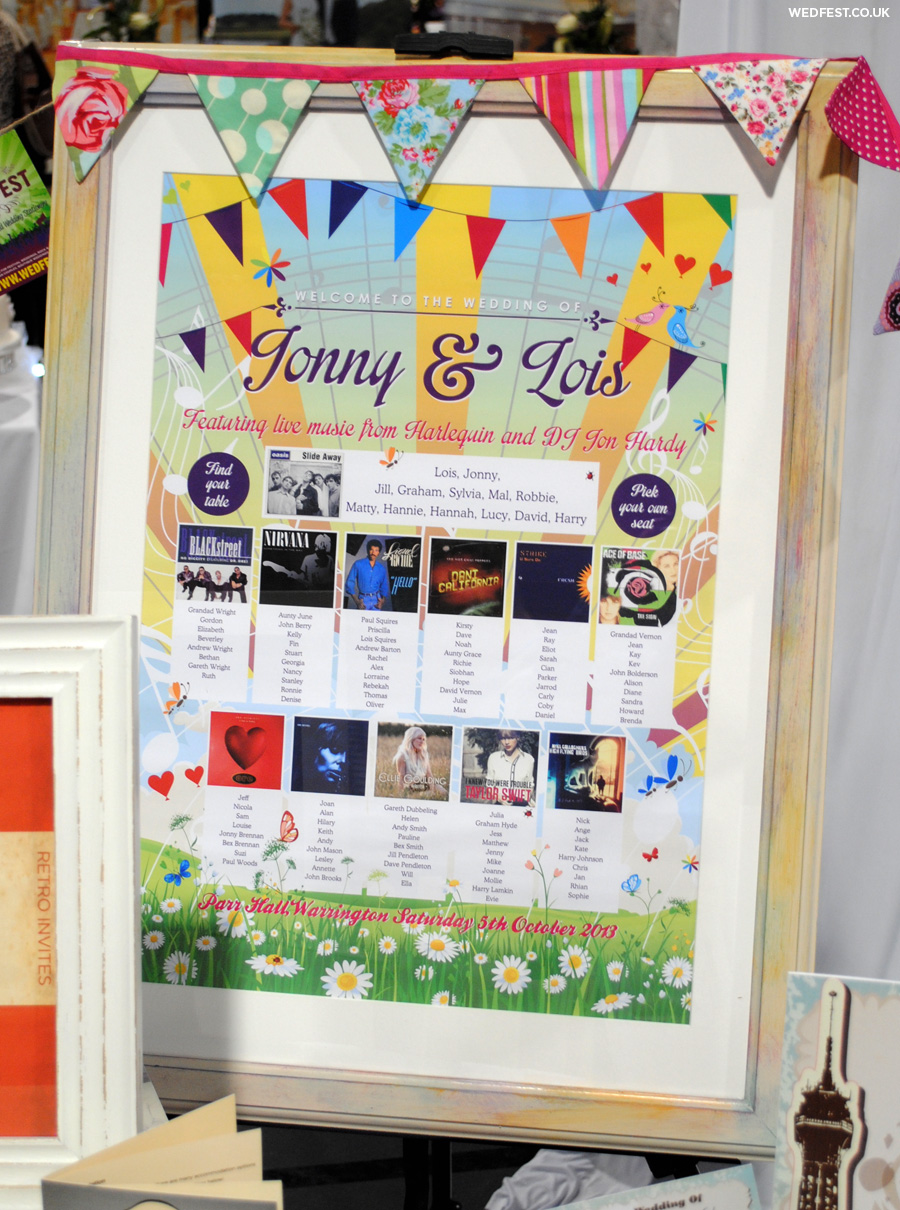 If you like the look of this spring summer festival bunting inspired wedding table plan or any of the wedding stationery featured on this website please click here to get in touch.
Comments
comments